CCTV camera products updated recently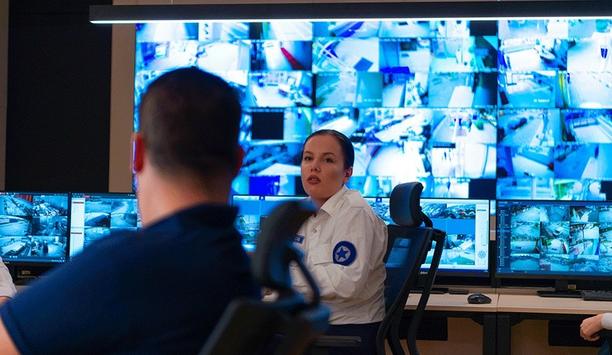 How AI and security guards work together using video analytics
How AI and humans can work together is a longstanding debate. As society progresses technologically, there's always the worry of robots taking over jobs. Self-checkout tills, automated factory machines, and video analytics are all improving efficiency and productivity, but they can still work in tandem with humans, and in most cases, they need to. Video analytics in particular is one impressively intelligent piece of technology that security guards can utilise. How can video analytics help with certain security scenarios? Video analytics tools Before video analytics or even CCTV in general, if a child went missing in a shopping centre, we could only rely on humans. Take a crowded Saturday shopping centre, a complex one with a multitude of shops and eateries, you'd have to alert the security personnel, rely on a tannoy and search party, and hope for a lockdown to find a lost or kidnapped child. With video analytics, how would this scenario play out? It's pretty mind-blowing. As soon as security is alerted, they can work with the video analytics tools to instruct it precisely With the same scenario, you now have the help of many different cameras, but then there's the task of searching through all the CCTV resources and footage. That's where complex search functions come in. As soon as security is alerted, they can work with the video analytics tools to instruct it precisely on what footage to narrow down, and there's a lot of filters and functions to use. Expected movement direction For instance, they can tick a 'human' field, so the AI can track and filter out vehicles, objects etc., and then they can input height, clothing colours, time the child went missing, and last known location. There's a complex event to check too, under 'child kidnap'. For a more accurate search, security guards can then add in a searching criterion by drawing the child's expected movement direction using a visual query function. A unique function like this enables visual criteria-based searches rather than text-based ones. The tech will then narrow down to the images/videos showing the criteria they've inputted, showing the object/child that matches the data and filter input. Detecting facial data There are illegal demonstrations and troublesome interferences that police have to deal with A white-list face recognition function is then used to track the child's route which means the AI can detect facial data that has not been previously saved in the database, allowing it to track the route of a target entity, all in real time. Then, security guards can confirm the child's route and current location. All up-to-date info can then be transferred to an onsite guard's mobile phone for them to confirm the missing child's movement route, face, and current location, helping to find them as quickly as possible. Often, there are illegal demonstrations and troublesome interferences that police have to deal with. Video analytics and surveillance can not only capture these, but they can be used to predict when they may happen, providing a more efficient process in dealing with these types of situations and gathering resources. Event processing functions Picture a public square with a number of entries into the main area, and at each entry point or path, there is CCTV. Those in the control room can set two events for each camera: a grouping event and a path-passing event. These are pretty self-explanatory. A grouping event covers images of seeing people gathering in close proximity and a path-passing event will show when people are passing through or entering. The video analytics tool can look out for large gatherings and increased footfall to alert security By setting these two events, the video analytics tool can look out for large gatherings and increased footfall to alert security or whoever is monitoring to be cautious of protests, demonstrations or any commotion. Using complex event processing functions, over-detection of alarms can also be prevented, especially if there's a busy day with many passing through. Reducing false alarms By combining the two events, that filters down the triggers for alarms for better accuracy to predict certain situations, like a demonstration. The AI can also be set to only trigger an alarm when the two events are happening simultaneously on all the cameras of each entry to reduce false alarms. There are so many situations and events that video analytics can be programmed to monitor. You can tick fields to monitor any objects that have appeared, disappeared, or been abandoned. You can also check events like path-passing to monitor traffic, as well as loitering, fighting, grouping, a sudden scene change, smoke, flames, falling, unsafe crossing, traffic jams and car accidents etc. Preventing unsafe situations Complex events can include violations of one-way systems, blacklist-detected vehicles Complex events can include violations of one-way systems, blacklist-detected vehicles, person and vehicle tracking, child kidnaps, waste collection, over-speed vehicles, and demonstration detections. The use of video analytics expands our capabilities tremendously, working in real time to detect and help predict security-related situations. Together with security agents, guards and operatives, AI in CCTV means resources can be better prepared, and that the likelihood of preventing unsafe situations can be greatly improved. It's a winning team, as AI won't always get it right but it's there to be the advanced eyes we need to help keep businesses, premises and areas safer.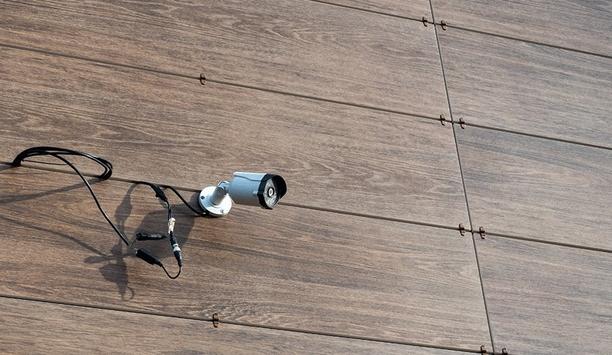 A three-point plan for enhancing business video surveillance
Cyber threats hit the headlines every day; however digital hazards are only part of the security landscape. In fact, for many organisations - physical rather than virtual security will remain the burning priority. Will Liu, Managing Director of TP-Link UK, explores the three key elements that companies must consider when implementing modern-day business surveillance systems. 1) Protecting more than premises Video surveillance systems are undoubtedly more important than ever before for a huge number of businesses across the full spectrum of public and private sector, manufacturing and service industries. One simple reason for this is the increased use of technology within those businesses. Offices, workshops, and other facilities house a significant amount of valuable and expensive equipment - from computers, and 3D printers to specialised machinery and equipment. As a result, workplaces are now a key target for thieves, and ensuring the protection of such valuable assets is a top priority. A sad reality is that some of those thieves will be employees themselves. Video surveillance system Of course, video surveillance is often deployed to combat that threat alone, but actually, its importance goes beyond theft protection. With opportunist thieves targeting asset-rich sites more regularly, the people who work at these sites are in greater danger too. Effective and efficient surveillance is imperative not just for physical asset protection, but also for the safety From this perspective, effective and efficient surveillance is imperative not just for physical asset protection, but also for the safety of colleagues as well. Organisations need to protect the people who work, learn or attend the premises. A video surveillance system is, therefore, a great starting point for companies looking to deter criminal activity. However, to be sure you put the right system in place to protect your hardware assets, your people, and the business itself, here are three key considerations that make for a successful deployment. 2) Fail to prepare, and then prepare to fail Planning is the key to success, and surveillance systems are no different. Decide in advance the scope of your desired solution. Each site is different and the reality is that every solution is different too. There is no 'one-size-fits-all solution and only by investing time on the exact specification can you arrive at the most robust and optimal solution. For example, organisations need to consider all the deployment variables within the system's environment. What is the balance between indoor and outdoor settings; how exposed to the elements are the outdoor cameras; what IP rating to the need? A discussion with a security installer will help identify the dangerous areas that need to be covered and the associated best sites for camera locations. Camera coverage After determining location and coverage angles, indoors and outdoors, the next step is to make sure the cameras specified are up to the job for each location. Do they have the right lens for the distance they are required to cover, for example? It is not as simple as specifying one type of camera and deploying it everywhere. Devices that can use multiple power sources, Direct Current, or Power over Ethernet well are far more versatile You have to consider technical aspects such as the required level of visual fidelity and whether you also need two-way audio at certain locations? Another simple consideration is how the devices are powered. Devices that can use multiple power sources, Direct Current or Power over Ethernet as well are far more versatile and reliable. Answers to these questions and a lot more need to be uncovered by an expert, to deliver a best-of-breed solution for the particular site. 3) Flexibility breeds resilience Understanding exactly what you need is the start. Ensuring you can install, operate and manage your video surveillance system is the next step. Solutions that are simple to install and easy to maintain will always be favoured - for example, cameras that have multiple sources of power can be vital for year-round reliability. Alongside the physical aspect of any installation, there is also the software element that needs to be considered. The last thing organisations need is a compatibility headache once all their cameras and monitoring stations are in place. Selecting cameras and equipment with the flexibility to support a variety of different operating systems and software is important not just for the days following the installation, but also to future-proof the solution against change. Easy does it Once the system is up and running, the real work of video surveillance begins. Therefore, any organisation considering deploying a system should look to pick one that makes the day-to-day operation as easy as possible to manage. And again - that is all about the set-up. Cameras can also provide alerts if they have been tampered with or their settings changed The most modern systems and technology can deliver surveillance systems that offer smarter detection, enhanced activity reporting so you learn more about your operations, and also make off-site, remote management easy to both implement and adjust as conditions change. For example, camera software that immediately notifies controllers when certain parameters are met - like motion detection that monitors a specific area for unauthorised access. Cameras can also provide alerts if they have been tampered with or their settings changed without proper authorisation. Remote management of HD footage What's more, the days of poor quality or unreliable transfer of video are long gone. The high-quality HD footage can be captured, stored, and transferred across networks without any degradation, with hard drives or cloud-based systems able to keep hundreds of days of high-quality recordings for analysis of historical data. Finally, the best surveillance solutions also allow for secure remote management not just from a central control room, but also from personal devices and mobile apps. All this delivers 'always-on' security and peace of mind. The watchword in security Modern video surveillance takes organisational security to the next level. It protects physical assets, ensures workplace and workforce safety, and helps protect the operations, reputation, and profitability of a business. However, this is not just an 'off-the-shelf purchase'. It requires proper planning in the form of site surveys, equipment and software specifications, as well as an understanding of operational demands and requirements. Investing time in planning will help businesses realise the best dividends in terms of protection. Ultimately, that means organisations should seek to collaborate with vendors who offer site surveys - they know their equipment best, your needs, and can work with you to create the perfect solution.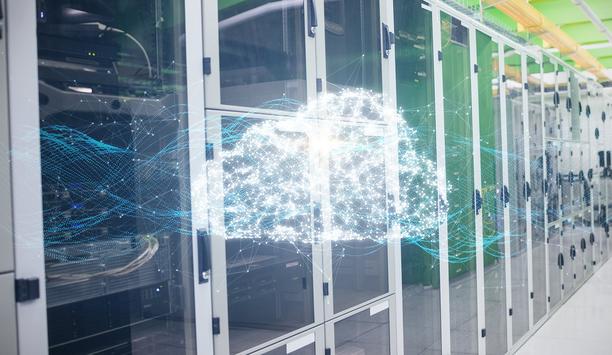 Video surveillance as a service (VSaaS) from an integrator and user perspective
Technology based on the cloud has become a popular trend. Most IT systems now operate within the cloud or offer cloud capabilities, and video surveillance is no exception: virtually every major hardware and software vendor offers cloud-based services. Users benefit from the cloud due to its numerous advantages, such as ease of implementation, scalability, low maintenance costs, etc. Video surveillance as a service (VSaaS) offers many choices, so there is an optimal solution for each user. However, what about integrators? For them, VSaaS is also a game-changer. Integrators are now incentivised to think about how they can maintain their markets and take advantage of the new business opportunities that the cloud model provides. Hosted video surveillance The cloud service model has drastically changed the role of an integrator. Traditionally, integrators provided a variety of services including system installation, support, and maintenance, as well as served as a bridge between vendors and end-users. In contrast, hosted video surveillance as a service requires a security system installer to simply install cameras and connect them to the network, while the provider is in direct contact with each end-user. The cloud service model has drastically changed the role of an integrator There is no end to on-premises systems. However, the percentage of systems where the integrator's role is eliminated or considerably reduced will continue to increase. How can integrators sustain their markets and stay profitable? A prospective business model might be to become a provider of VSaaS ('cloud integrator') in partnership with software platform vendors. Cloud-based surveillance Some VMS vendors offer software VSaaS platforms that form the basis for cloud-based surveillance systems. Using these solutions, a data centre operator, integrator, or telecom service provider can design a public VSaaS or VSaaS in a private cloud to service a large customer. The infrastructure can be built on any generic cloud platform or data centre, as well as resources owned by the provider or client. So, VSaaS providers have the choice between renting infrastructure from a public cloud service like Amazon Web Services, Microsoft Azure, or Google Cloud or using their own or clients' computing infrastructure (virtual machines or physical servers). Gaining competitive advantage When integrators purchase commitment use contracts for several years, they can achieve significant savings As an example, a telecom carrier could deploy VSaaS on their own infrastructure to expand their service offering for clients, gaining a competitive advantage and enhancing profits per user. Using a public cloud, a smaller integrator can host the computing infrastructure immediately, without incurring up-front costs and with no need to maintain the system. These cloud services provide scalability, security, and reliability with zero initial investment. When integrators purchase commitment use contracts for several years, they can achieve significant savings. Next, let's examine VSaaS options available in the market from an end-users point of view. With hosted (or cloud-first, or true-cloud) VSaaS solutions, all the video feeds are transmitted directly from cameras to the cloud. Optionally, video can be buffered to SD cards installed on cameras to prevent data losses in case of Internet connection failures. Dedicated hardware bridges There are many providers of such services that offer their own brand cameras. Connecting these devices to the cloud should only take a few clicks. Firmware updates are usually centralised, so users don't have to worry about security breaches. Service providers may offer dedicated hardware bridges for buffering video footage and secure connections to the cloud for their branded and third-party cameras. Service providers may offer dedicated hardware bridges for buffering video footage Typical bridges are inexpensive, basic NVRs that receive video feeds from cameras, record on HDD, and send video streams to the cloud. The most feature-rich bridges include those with video analytics, data encryption, etc. Introducing a bridge or NVR makes the system hybrid, with videos stored both locally and in the cloud. At the other end of the spectrum relative to hosted VSaaS, there are cloud-managed systems. Video management software In this case, video is stored on-site on DVRs, NVRs, video management software servers, or even locally on cameras, with an option of storing short portions of footage (like alarm videos) in the cloud for quick access. A cloud service can be used for remote viewing live video feeds and recorded footage, as well as for system configuration and health monitoring. Cloud management services often come bundled with security cameras, NVRs, and video management software, whereas other VSaaS generally require subscriptions. Keep in mind that the system, in this case, remains on-premises, and the advantages of the cloud are limited to remote monitoring and configuring. It's a good choice for businesses that are spread across several locations or branches, especially if they have systems in place at each site. On-site infrastructure All that needs to be changed is the NVRs or VMS with a cloud-compatible model or version All locations and devices can be remotely monitored using the cloud while keeping most of the existing on-site infrastructure. All that needs to be changed is the NVRs or VMS with a cloud-compatible model or version. Other methods are more costly and/or require more resources to implement. Hosted VSaaS helps leverage the cloud for the highest number of benefits in terms of cost and technological advantages. In this case, the on-site infrastructure consists of only IP cameras and network equipment. This reduces maintenance costs substantially and also sets the foundation for another advantage of VSaaS: extreme and rapid scalability. At the same time, the outgoing connection at each site is critical for hosted VSaaS. Video quality and the number of cameras directly depend on bandwidth. Broadband-connected locations Because the system does not work offline, a stable connection is required to stream videos. In addition, cloud storage can be expensive when many cameras are involved, or when video archives are retained for an extended period. The hosted VSaaS is a great choice for a small broadband-connected location The hosted VSaaS is a great choice for small broadband-connected locations and is also the most efficient way to centralise video surveillance for multiple sites of the same type, provided they do not have a legacy system. Since it is easy to implement and maintain, this cloud technology is especially popular in countries with high labour costs. Using different software and hardware platforms, integrators can implement various types of VSaaS solutions. Quick remote access For those who adhere to the classic on-premises approach, adding a cloud-based monitoring service can grow their value proposition for clients with out-of-the-box capabilities of quick remote access to multiple widely dispersed sites and devices. For small true-cloud setups, there is a possibility to rent a virtual machine and storage capacity in a public cloud (such as Amazon, Google, or Microsoft) and deploy the cloud-based VMS server that can handle dozens of cameras. In terms of features, such a system may include anything from plain video monitoring via a web interface to GPU-accelerated AI video analytics and smart search in recorded footage, depending on the particular software platform. Optimising internet connection Hybrid VSaaS is the most flexible approach that enables tailoring the system to the users' needs High-scale installations, such as VSaaS for public use or large private systems for major clients, involve multiple parts like a virtual VMS server cluster, web portal, report subsystem, etc. Such systems can also utilise either own or rented infrastructure. Some vendors offer software for complex installations of this kind, though there are not as many options as for cloud-managed systems. Finally, hybrid VSaaS is the most flexible approach that enables tailoring the system to the users' unique needs while optimising internet connection bandwidth, cloud storage costs, and infrastructure complexity. It's high time for integrators to gain experience, choose the right hardware and software, and explore different ways of building systems that will suit evolving customer demands in the future.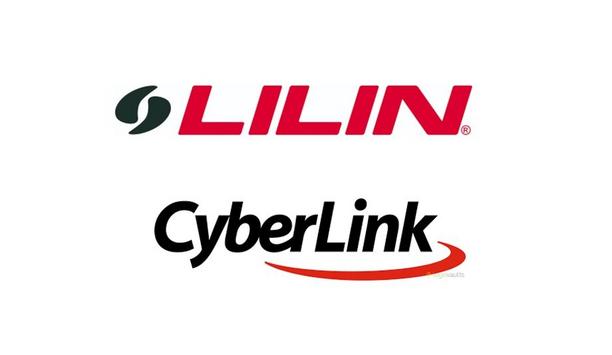 LILIN and CyberLink enter strategic partnership with facial recognition system integration to offer one-stop intelligent security solution
LILIN, a globally renowned manufacturer of IP video cameras, recording devices, and software, announced a strategic partnership with CyberLink, a pioneer of AI and facial recognition technologies to strike business opportunities for facial recognition. Together, CyberLink's FaceMe AI facial recognition engine will be integrated into the LILIN facial recognition system to create comprehensive smart security and smart retail solutions. FaceMe AI facial recognition solution CyberLink's FaceMe AI facial recognition engine achieves up to 99.7% accuracy of the NIST FRVT test, ranked No. 1 in Taiwan, and when combined with LILIN's smart security solutions, enables one-stop smart security, data analysis and warning system service. LILIN's smart security solution is suitable for access control management of commercial offices and factories and can provide business analysis for the restaurant and retail industries as well. AI facial recognition system LILIN's AI facial recognition system not only has the advantage of '3 High' elements, encompassing a 'High' recognition rate Along with over 40 years of experience in IP video manufacturing and development of IP cameras, recording devices and software, LILIN continues to pursue innovation. LILIN's AI facial recognition system not only has the advantage of '3 High' elements, encompassing a 'High' recognition rate, 'High' capacity, up to 100,000 face database and 'High' elevation angle to be recognised, but also supports multiple image inputs, and image search facial recognition, making it easy to distinguish the trajectory of personnel. Furthermore, companies can create file identification through a photo of the ID, and use one-stop central management to synchronise the data immediately, greatly reducing the precious time spent on complicated processes! Intelligent security solutions "LILIN has many years of smart security experience, providing insight into the market's needs for creating a comprehensive intelligent security solution. LILIN is pleased to partner with CyberLink and integrates FaceMe into our facial recognition system to strengthen smart retail, smart healthcare, smart factory, and smart business applications. Through continued efforts, I believe that LILIN will provide the most advanced total security solution for global customers." said Mr. C.C. Hsu, LILIN's President. "If there was ever a field worthy of continued research and innovation, it's security," said Dr. Jau Huang, CEO of CyberLink, adding "Without a doubt, LILIN is a globally renowned provider and manufacturer of IoT devices and CyberLink is a worldwide pioneer developing facial recognition applications for connected devices. Together, we are setting a new standard for what makes a place secure by bringing to market new technologies that make our customers safer, and our businesses smarter."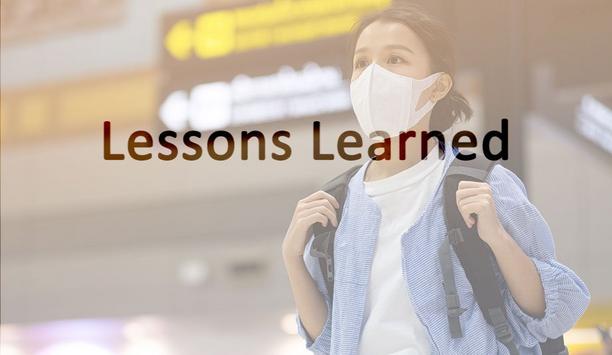 Lessons Learned with Merit LILIN: What is the most innovative COVID-19 solution?
The COVID-19 pandemic is the defining global health crisis of our time. In order to be able to fight against it, mask detection and temperature measurement have become daily routines for everyone. In this situation, Merit LILIN, with over 40 years of experience in IP video manufacturers of IP cameras, recording devices, and software, have created a cost-effective COVID-19 solution to ensure end-user health and safety. Temperature measurement Many solutions should provide temperature information, with alert settings that trigger alarms when temperatures are high. The main component of LILIN Temperature Measuring Camera is a dual-lens camera with two sensors, one a visible image lens and the other a thermal array sensor. This design not only provides temperature information and color image information but also high-temperature alert settings when the temperature exceeds. Mask detection With COVID-19 rules and regulations now incorporating person protection equipment such as masks, many solutions are now geared towards mask detection. LILIN has its own mask detection AI, which can be run on an i3 CPU-supported PC. Using the LILIN AI system and Aida NAV server, the system can recognise if the person is wearing a mask or not. If the system identifies a user that is not wearing a mask, an alert goes out with an image of the person. It allows the application to run automatically and enforces the wearing of masks in many situations. A notification is sent to an administrator when an image of a person is captured. Social distancing measures In addition to temperature measurement and mask detection becoming daily epidemic prevention matters, maintaining social distance is extremely significant as well. Through the LILIN Aida detection system, people can calculate the social density and use it with alarm notifications, if an area exceeds the density threshold. Moreover, the LILIN COVID-19 solution has a wide range of applications in different sectors, including schools, public transportation systems, offices, retail and more. By doing so, extensive safety measures can combat COVID-19, providing the public with intelligent epidemic prevention solutions, through innovative AI detection systems.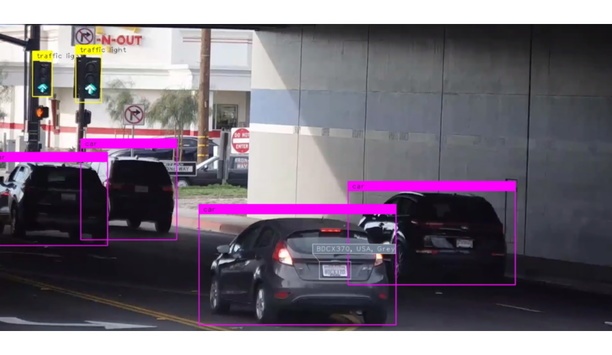 LILIN transforms intelligent traffic systems with the AIDA traffic management platform
With the introduction of the AIDA Traffic Management platform, LILIN has transformed Intelligent Traffic Systems from expensive, often inaccurate, and inflexible computer-vision solutions into a new simplified platform with embedded Artificial Intelligence (AI) that learns, adapts and detects every detail of street-level vehicle activity. Engineered for seamless integration into LILIN Windows®-based VMS products including Navigator Control Center, Navigator Corporate, and Navigator Enterprise, AIDA Traffic Management installs on the edge and uses metadata to bring real-time traffic data to organisations and municipalities. Enforcing parking and traffic violations AIDA is purpose-built for a flexible range of ITS applications, making each user-selected function completely automated and cost-efficient. For example, AIDA can extract data from vehicles traveling on multi-lane highways or urban streets, allowing municipalities to better enforce parking and traffic violations, recover stolen cars, or assist law enforcement in Amber Alerts. AIDA can recognise 12 licence plates per second on vehicles traveling up to 125 miles per hour AIDA can recognise 12 license plates per second on vehicles travelling up to 125 miles per hour, casting an astonishingly wide net. Police can store and later access this data, enabling investigators to zero in on a suspect's whereabouts and behavioural patterns. Besides monitoring cars, trucks and motorcycles, AIDA can detect pedestrians loitering or entering restricted areas. Capturing vital operational data In a parking lot, AIDA can compare licence plate data to pre-defined lists of allowed or excluded vehicles before taking an appropriate action, such as opening a gate or generating an alert if an unauthorised vehicle enters an area as a value-added service. It can also locate available parking slots and broadcast this information to incoming cars. In addition to its security role, AIDA can capture vital operational data about parking infrastructures, including the number of cars served by time, day, and length of stay. This data can then be applied to help optimise a staffing schedule and maximise the profitability of a parking lot's rate structure. AIDA removes the hassles of traditional computer vision techniques that require extensive, CPU-draining image processing. In contrast, AIDA software incorporates an AI engine that is instructed to learn what to look for and is able to run multiple models on distributed AI CPU, GPU, and VPUs.
Related white papers
Empowering cameras with AI
The rise of ethical facial recognition
Connected video technology for safe cities