Make: MicroPower Technologies
MicroPower Technologies CCTV Network / IP Cameras
(2)
Browse CCTV Network / IP Cameras
IP camera products updated recently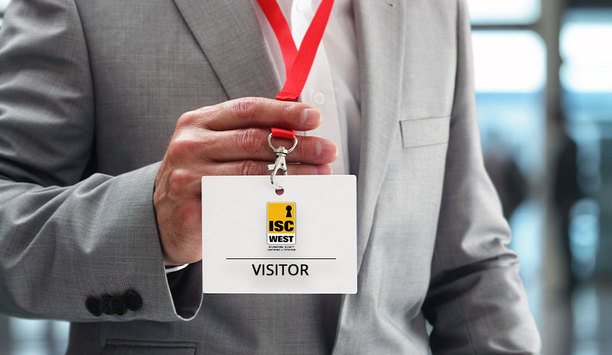 Getting the most value out of your ISC West experience
Las Vegas is a city that bombards you with choices: dozens of glitzy hotels and casinos, a plethora of restaurants and eateries to satisfy any craving and an endless variety of entertainment guaranteed to delight and amuse. With so many options, it's hard to decide where to spend your time. The same goes for ISC West. Like the city in which it's being hosted, ISC West 2019 is going to bombard you with more options than ever before. Dozens of new technologies and vendors as well as old familiar faces will be vying for your attention. With only three days, it's nearly impossible to explore every booth and every vendor. Ultimately, you'll want to focus your limited time on companies whose partnership can lead to your organisation's long-term success. In that context, I'd like to suggest a few things to think about as you wend your way through this year's tradeshow. The next wave in IP technology The fact that the whole world is going IP is nothing new. The network-based connectivity trend has been ongoing for more than 25 years. What's changed is the nomenclature. Today it's all about the Internet of Things (IoT). What was once exclusively an analogue-based video surveillance market has shifted predominantly over to IP For the security industry, the concept of IoT really began with connecting DVRs through a network. Then in 1996, IP cameras – the first true IoT devices – hit the market. Since then, what was once exclusively an analog-based video surveillance market has shifted predominantly over to IP, providing exceptional growth opportunity for any company wanting to be on the leading edge. Today, however, that market is relatively saturated and growing at a much slower rate. In response, consolidation of the market has started to accelerate. Many vendors are disappearing while a select few are becoming stronger. Though the IP video revolution is now a fait accompli, there are still a few ancillary security technologies that are just beginning to jump on the IP convergence bandwagon. I'm referring to two in particular: IP audio systems and IP intercom solutions. Like their IP video cousins, these relatively new IP systems are built on open platform standards and provide the same benefits for convergence as happened in the camera space: better scalability and ROI, more functionality, and easy integration with third party systems. The technology is a great complement to a customer's existing IP surveillance system or an ideal replacement for an antiquated analogue audio system. So I'd recommend spending time at booths showcasing this technology. Listen to the crystal clear sound quality. Learn from the various vendors how easy IP audio systems are to custom configure, remotely manage and scale. And discover the different ways the IP technology can be used, from paging, public address and broadcasting background music to augmenting security systems and perimeter protection solutions. The potential markets that can benefit from this latest IP technology are wide and varied, everything from hotels, hospitals and transportation hubs to educational institutions and retail chains. So it's well worth your time to take a look at this growing opportunity. AI has proven to dramatically improving the accuracy of Traffic Incident Detection analytics. But it's too early in the game to assume that AI can be applied across the board Artificial intelligence: hype vs. reality Video intelligence or video analytics was the big trend a decade ago. But it quickly fizzled out when hype crashed into reality. In the ensuing years algorithms have greatly improved, leading to more reliable analytic performance. Now it's commonplace for video surveillance solutions to include a wide range of analytics from motion detection and people counting to dwell time analysis, object left behind and license plate recognition. The latest hype to capture the imagination is self-learning systems, often referred to as Deep Learning and Artificial intelligence (AI) With analytics gradually becoming mainstream, the latest hype to capture the imagination is self-learning systems, often referred to as Deep Learning and Artificial intelligence (AI). These self-learning applications parse event data and use what they've learned from the experience to make determinations or predictions that can increase the accuracy of future alerts. Before you get swept up in all the big promises that have yet to prove deliverable, take time at ISC West to educate yourself about the current state of the technology. AI works well in some areas. For instance, AI has proven to dramatically improving the accuracy of Traffic Incident Detection analytics. But it's too early in the game to assume that AI can be applied across the board. Talk to some of the AI vendors at ISC West to learn when and if AI might be right for your organisation's analytic applications. See who has actual, field-proven solutions and who is just offering ideas that might take many years to prove useful in real applications. Connecting with the right partner Think of ISC West as the ultimate meet-and-greet. Look around the tradeshow floor and see who might by likely partners Choosing the right partner is as important in business as it is life. Think of ISC West as the ultimate meet-and-greet. Look around the tradeshow floor and see who might by likely partners. You're sure to find a number of new companies entering the field this year. Also be sure to notice which companies are absent. Have they left the surveillance industry? Are they struggling financially and can no longer afford to show up? If you partnered with them in the past, where does that leave your business today? As you explore potential vendor relationships, make sure you not only look at the arc of their technology development, but also their long-term financial stability and the kind of support services they offer. Cybersecurity should be front and center on your radar, along with timely updates, product integration with your existing technology and ongoing training to gain the most benefit from your investment. Look into how eco-friendly the vendor's products are, what they're doing to recycle, minimise waste and lower their carbon footprint Think of ISC West as the ultimate meet-and-greet - look around the tradeshow floor and see who might by likely partners Another important thing to find out is whether their business ethics align with yours. Is sustainability important to your company? How about corporate social responsibility, diversity and inclusion? Ultimately you want to do business with healthy, innovative companies that share your core values. If being green is a fundamental principal of your company, look into how eco-friendly the vendor's products are, what they're doing to recycle, minimise waste and lower their carbon footprint. If striving for better global citizenship is your corporate mantra, you need to know how the vendor is assuring their operation complies with environmental laws and regulations. In terms of maintaining social and ethical standards, it's important to know where the vendor stands on issues such as human rights violations, compulsory child labour, fair wages and sourcing minerals from countries in armed conflict. Go in with a plan There's so much to discover at ISC West this year that four days isn't nearly enough time to see it all. So you'll have to strategically pick and choose which booths and vendors to visit. I'd advise that you plan out your days in advance so that you can get the most value from the choices you make.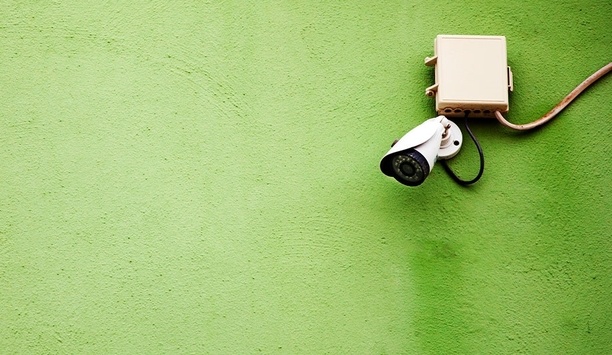 Why ease of installation & flexibility matter for video surveillance
There's almost no installation that goes 100-percent smoothly in the field of video surveillance. Unexpected issues routinely arise that can increase time on the job, cost of the project and frustration. Manufacturers work on the product side to help ensure their products are easy to install and – when troublesome situations do arise – are flexible enough for installers to quickly find a remedy. Importance of ease of installation Ease of installation is a very important part of the project to the system integrator because the cost of labour is variable Ease of installation is a very important part of the project to the system integrator because the cost of labour is variable and can be very expensive. In some cases, the cost of labour to install a camera can be more than the cost of the camera! If labour costs are high – or are more expensive than a system integrator planned – they can lose a great deal of money on a project. If a cautious system integrator includes too high of an estimate for labour in a project bid, his overall bid will to high and it could cost him the project. The easier the camera is to install, the lower the labour cost, subsequently achieving higher savings for end-users. Hence it is essential that camera manufacturers develop products that are easy to install or are flexible in the field for system integrators and installers who know that time is money. Enterprise projects can involve thousands of cameras installed Simplifying installation of cameras Camera installation typically involves an electrician, the camera installer and the person who configures the VMS (Video Management Software). Of course, one person can play all three roles, and in many cases, does, but enterprise projects can involve dozens, hundreds or even thousands of cameras with teams of individuals involved in an installation. The electrician runs conduit with an electrical or PoE (Power over Ethernet) connection to the housing or the backplate of the camera; the installer then installs the camera at that location, hooking it up to power; and then a configurator adds cameras to the network and makes adjustments – renaming the camera, setting the frame rate, enabling WDR (Wide Dynamic Range), and the like. When it's a project that involves different players for any of these functions, there is the potential for a bottleneck and delay in project completion. And if a system integrator is paying an electrician, installer and software configurator – and they are all three on site waiting for each other to finish – that's a system integrator's worst-case scenario. Enhancement through modular cameras Video surveillance camera manufacturers like Hanwha Techwin are producing products that take different roles Video surveillance camera manufacturers like Hanwha Techwin are producing products that take the different roles of electrician, installer and configurator into consideration, allowing them to complete their tasks independently. With a focus on modular design which includes a USB dongle, a device manager, magnetic module and included accessories, the Wisenet X series Plus is one of the fastest cameras to install, service and upgrade – saving installers time and money. Wisenet X series Plus cameras have a detachable camera module that utilise magnets to lock into the housing for instant configuration. Electricians can run conduit with a single PoE connection to the back plate/housing while the configurator is working on configuring the camera module, allowing security professionals to later snap the camera into place in just minutes. The VMS configurator can then come and add the cameras to the network and program their functionality. Modular cameras offer flexibility In the past, an end user might determine after the camera is installed that there aren't enough pixels on target, or they need certain different functions like video analytics for example, resulting in the time-consuming replacement of the entire camera. With modular-designed cameras, the camera module can be swapped with a new one without having to focus or replace the camera – even to change the resolution or field of view, also Wisenet X series Plus has optional PTRZ modules that can be remotely adjusted to the field of view and the position of the camera lens. Making camera adjustments in the field is also now easier and perhaps even safer. Installers have been known to climb a ladder and juggle a bulky laptop to access the network to be able to see video of how the camera is positioned. Or they've had to use analogue video output to view the video feed on a separate monitor which provides the field of view, but not megapixel quality. Using a smartphone, the installer can wirelessly see full and not cropped quality video directly from the camera Wisenet X series Plus cameras have a USB port that allows installers to connect it to a small dongle that converts the camera to a Wi-Fi device. Using a smartphone, the installer can wirelessly see full and not cropped quality video directly from the camera. It's a much easier way to evaluate video while at the camera. Eliminating the second person looking at live view on a computer guiding through a cellphone to the installer to accurately point the camera to the proper position. If system integrators can do some of the legwork prior to even getting on site, it can reduce cost and improve efficiency. Imagine having 300 cameras ready to send to a project site. To configure those cameras, a system integrator has to take each camera out of the box, plug each into a switch, configure it, take it off of the switch and put it back in the box. To improve this process, camera manufacturers have now developed packaging that provides access to the camera port without even having to remove it from the box. It's an innovative solution that saves time. Modular cameras have optional PTRZ modules that can be remotely adjusted to the field of view Software programs help in enhancing installation Whether it's a one-man show or a team of electricians, installers and configurators, software programs can greatly enhance the installation process. Device managers are important tools in adding multiple cameras to a project. Using that 300-camera project, for example, it's easier when a manufacturer has a device manager that allows the mass programming and configuration of cameras. Adding 300 cameras one by one is time consuming and leaves room for error when making so many multiple entries. A device manager should be able to scan the network and locate its devices, allowing them to be grouped, configured and much more. Every video surveillance camera project is going to have its ups and downs. But camera manufacturers can do their part in the production process to address the many issues known to slow down progress. It's impressive that many are taking the lead in producing innovations like modular camera design, flexibility in the field and accessible packaging that can truly reduce installation cost and improve efficiency.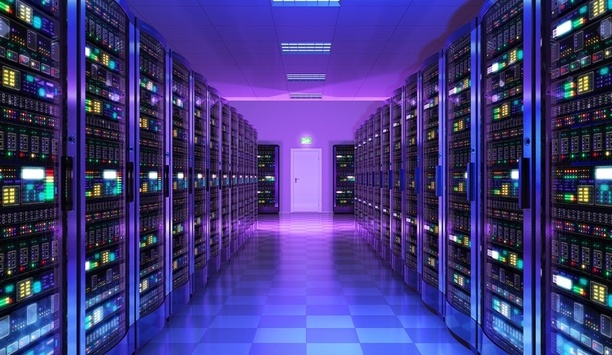 7 steps to make VMS system design and installation easier
For those of you old enough to remember, video matrix switchers were once the heyday of surveillance camera control. These cumbersome antiques were at the heart of every major video surveillance system (CCTV at the time) in premier gaming properties, government installations and corporate industrial complexes. They required more physical labour to construct and configure than perhaps the pyramids – maybe not – but you get the picture. And then digital video made its way in to the market and everything changed, transforming the physical demands for camera control and management from a hardware-centric to a software driven process. We've come a long way in a few short years, and the borders that once defined IT and security continue to diminish, if not disappear completely There's no doubt that this migration also presented significant challenges as many security professionals often struggled with all things IT and software programming being one of the industry's soft spots. Fortunately, we've come a long way in a few short years, and the borders that once defined IT and security continue to diminish, if not disappear completely. However, the complexities of today's VMS functionality can be intimidating for anyone tasked with installing one of these systems given all of the user-defined options available from the simplest camera sequencing and bandwidth allocations to mobile management and enterprise level integration. This is where truly advanced VMS solutions need to shine on both the operations and the design/build sides of the equation. Smart VMS design There are more solutions products labelled "VMS solutions" out there than ever before. The issue is the fact that many of these "solutions" really don't fall into the category of a true VMS by today's standards but offer basic camera and NVR control. No doubt that there is a place for such software programs in the market. However, VMS solutions from the likes of OnSSI and other industry-leading companies offer distinct and superior management and control capabilities for demanding security and business intelligence applications. Perhaps of equal importance, these top-tier VMS solutions incorporate provisions for installers, so they have a clear and easier implementation path. OnSSI offers VMS solutions with smart camera drivers Here are seven attributes that can assist with the design and implementation of an advanced VMS solution: 1) Open architecture platform We need the ability to easily integrate with other systems and scale for future developments and physical system growth The ability to easily integrate with other systems and scale for future developments and physical system growth is largely dependent on a systems platform architecture. Here's where VMS solutions with open architecture provide a distinct advantage. Open-architecture solutions expand functionality by facilitating greater integration between multiple systems and components. This not only makes VMS solutions with open architecture easier to implement, it makes them extremely cost-efficient by eliminating the need for proprietary solutions. Open architecture systems also provide adherence to industry standards such as ONVIF and PSIA, as well as compression formats such as H.265 and MJPEG, and help ensure system integration and support of an extensive range of manufacturers' cameras and off-the-shelf hardware. Be wary of VMS solutions with limited camera manufacturer support. 2) Simple licensing processes and pricing Camera licenses and pricing is always a touchy subject, as any misunderstanding of a specific VMS solutions' licensing terms can prove to be costly after the fact. And it often seems that some VMS suppliers have gone to great lengths to complicate the process as to obscure actual Total Cost of Ownership (TCO). Perhaps the most direct, simple and straightforward camera licensing and pricing method is to have one license per IP address used by each camera/encoder on multi-channel devices. These should be perpetual licenses with no required annual fees or subscriptions. Additionally, the licensing agreement should be all inclusive without added fees for multiple clients, failover servers, active directory support, I/O devices, redundant management servers, technical support or security patches and updates. 3) Mixing and matching camera license types The ability to mix and match different camera license types within the same system helps facilitate a seamless and simple migration of new and pre-existing systems with minimal downtime or interruption in operation. The ability to mix and match camera licenses not only saves valuable design and installation time, it can provide considerable savings when integrating large, multi-tenant systems. Mix and match capabilities also allow system designers to apply specific feature sets to specific groups of cameras to best leverage functionality and budgets, as well as providing the flexibility to implement an on-site, virtual, or cloud-based VMS solution, without any additional cost. 4) Auto camera detection and configuration Another VMS set-up feature that eases the install process is the ability to forego device registrations or MAC address requirements Another VMS set-up feature that eases the install process is the ability to forego device registrations or MAC address requirements. This functionality allows installers to instantly locate cameras on the network and configure them centrally so they can easily replace older cameras while seamlessly retaining video recorded from them. The auto detection capability should also include the ability to detect and import CSV files, which can then be stored and used to configure camera templates for future camera installation profiles. 5) Smart camera driver technology VMS solutions with smart camera drivers offer valuable assistance during system implementation, and any time new cameras are added to the network or replace older models. Manufacturer-specific smart camera drivers expand the range of model-specific static drivers. Instead of storing the device's information (codecs, resolutions, frame rates, etc.) statically, a VMS with smart camera drivers queries devices for their capabilities using the manufacturers' proprietary protocol. All that is required for configuration is that the camera is available on the network. Smart camera drivers eliminate the need to wait for model-specific drivers or installation of driver packs, allowing for newly released cameras to be used immediately. Network security is an area where leading VMS suppliers like OnSSI have ramped up development efforts to stay ahead of hackers 6) Importance of network security Network Security is perhaps the greatest challenge faced by industry professionals today Network security is perhaps the greatest challenge faced by industry professionals today. This is an area where leading VMS suppliers like OnSSI have ramped up development efforts to stay ahead of hackers. New security developments to look for include TLS 1.2 encryption protocols for camera-to-server communications (SSL 3.0 supported for older cameras), as well as server-to-server communications. Additional safeguards to consider include: randomised video databases with no camera identification information to secure recorded data; support for Active Directory authentication; AES encryption between servers and clients; and AES encrypted exporting. 7) Automatic updates Regardless of the supplier you select for your VMS solution, they should be consistently providing new updates and security patches on a frequent if not regular basis. Keeping up with these updates can be a burden and are often overlooked leading to system failures and breeches. Advanced VMS solutions now feature automatic update service checks on a system-wide basis, eliminating the need to manually update individual servers and devices. This ensures that your VMS system always has the latest drivers, fixes and updates which assures overall security while reducing TCO. So next time you're getting a demo of the latest and greatest VMS solution, remember to ask what it offers in terms of design and implementation tools. Half the battle with new technologies is getting them installed and working properly. Without the right tools to accomplish these critical first steps, all the functionality in the world will do you little good.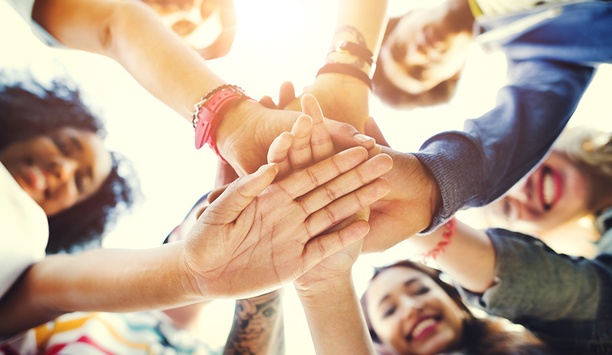 MicroPower Surveillance Platform provides cost-effective, wireless security for North Hennepin Community College parking areas
The customer Located in Brooklyn Park, Minnesota, North Hennepin Community College (NHCC) is one of the largest and most diverse community colleges in the state, serving more than 10,000 students enrolled in 60 degree and certificate programmes. With a rich tradition of excellence in teaching and learning, NHCC offers an exceptional student experience at one of the safest campuses in the country. NHCC's all-inclusive public safety programme includes regular foot and vehicle patrol, set building alarms, access control and a campus-wide surveillance system. To further enhance student safety, NHCC has also installed MicroPower Technologies' solar-powered, wireless MicroPower Surveillance Platform in its main parking lot for powerful, cost-effective and reliable 24x7 coverage. The challenge Campus safety is a top priority for college administrators, who are constantly looking for new ways to provide an open academic environment while ensuring student safety. With a far-reaching security plan already in place, North Hennepin Community College was left with one area that needed better coverage: the school's parking lots. "We see a large amount of activity in our parking lots, ranging from vehicle break-ins and tampering to hit and run accidents, which we have not been able to effectively monitor with our existing cameras," explained Erik Pakieser, Director of Public Safety at NHCC. "Staff, students and parents have asked for more coverage in these areas and we are committed to meeting their needs." However, limited by budget, the college simply could not afford to install a surveillance system that would require trenching concrete to install electrical and network cables. In addition, the building that would have to support any additional hardwired cameras in the parking lots did not have an adequate power supply. "Every time we discussed parking lot surveillance, the conversation was over before it began because of the extraordinarily high costs of hardwiring," added Pakieser. On the recommendation of Paragon, a single-source provider of converged IP/IT security solutions, NHCC selected the MicroPower Surveillance Platform to monitor activity across the South West Parking Lot, the campus' main parking area. "We didn't look at any other solutions," asserted Pakieser. "MicroPower was the only wireless solution available that would allow us the cover such a large area without running network or power cables, and deliver video we required." MicroPower solution NHCC installed 10 MicroPower video surveillance cameras mounted on 40-foot light poles throughout the parking lot. As an open-platform system, MicroPower is managed using the existing Milestone Video Management System for easy, central monitoring. "We couldn't afford to invest in a separate client, so it was imperative that the new platform integrate seamlessly with the Milestone VMS," noted Pakieser. "If not, it would've been a deal-breaker." Public safety, human resource and maintenance personnel have access to the MicroPower platform, which is monitored in real-time by Public Safety officers. "Our officers like the MicroPower surveillance platform because they can see so much more than before and it is easy to manage using the familiar Milestone software," said Pakieser. The MicroPower Surveillance Platform is used primarily for public safety reasons, but human sauces sometimes leverages footage to resolve employee issues or liability claims. "All feedback on the new systems has been very positive." NHCC installed 10 MicroPower camerasthroughout the parking lot, which aremanaged using the existingMilestone Video Management System Paragon installed the MicroPower platform without difficulty, and all users were up and running with minimal training. "We upgraded the CMS to gain enhanced functionality with the MicroPower platform," added Pakieser. "Now, we have access to more search and playback featured that let us better leverage the excellent surveillance footage we have of the parking lot." Results According to Pakieser, the top selling feature of the MicroPower Surveillance Platform is the dramatic cost-savings it delivers. Its unique zero-cable design minimises deployment time, reduces installation complexity and does not require trenching. "There was simply no way we could've moved forward if we had to trench, so having a wireless option was a very, very big deal," stated Pakieser. A hardwired surveillance system would've cost thousands more, making it unfeasible. "A wireless solution was the difference between having parking lot surveillance and not." The college has also seen a reduction in operational expenses since deploying the solar-powered MicroPower Surveillance Platform, which operates on only ¾ Watts and supplies a minimum of five days of back-up power on a single charge of its battery packs. "We can cut our electricity costs because we aren't powering the cameras," said Pakieser, who added that the college doesn't have to worry about overloading its existing power supply either. "MicroPower helps with our budget and allows us to reduce our environmental footprint – a fact that has been well-received by the campus community." Maintenance costs have also been lowered, due in part to the durability of the cameras. In fact, the college has experienced no downtime since they were installed. "The cameras also hold up well under the extreme weather conditions here in Minnesota," said Pakieser. In fact, the system has required little to no maintenance so far. Public Service officers also save time because they no longer have to patrol the area on foot. "We can use the system in lieu of foot patrol, and quickly and easily review high-quality video to expedite investigations." Pakieser also likes that MicroPower incorporates security features and a robust wireless network protocol to ensure that video data is protected and highly available, even in the event of network disruptions. "The IT team had no problem getting the platform running on the network and can easily support the system to ensure optimal uptime". The MicroPower solution has changed the face of security at NHCC, providing remote, wireless surveillance where it was once impossible. "From a security standpoint, the MicroPower platform has been a huge help in our daily monitoring and investigating of parking lot incidents and a proactive step towards complete, campus-wide security," concluded Pakieser. By providing high-quality video footage of the parking lot, the new system will also help reduce the potentially high costs of liability claims. "We are very happy with the performance, reliability and cost-effectiveness of the MicroPower Surveillance Platform and plan to install it across our other two working parking in the very near future".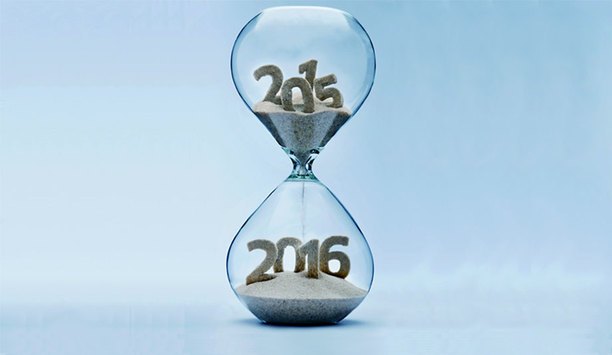 SourceSecurity.com 2015 Review and 2016 Forecast
2015 has been an eventful year for the physical security industry. As 2016 looms, the pace of industry change shows no sign of decreasing. Seeking insights into the state of the physical security market at year-end, SourceSecurity.com this month is publishing dozens of 2015 Review and 2016 Forecast articles submitted by manufacturers, integrators and other industry leaders. Taken together, the articles portray a mostly optimistic view of the industry's present, and an even more hopeful view anticipating the year ahead. This article will provide a compilation of that variety of viewpoints with links to the individual articles. We appreciate all the contributions to our Review and Forecast initiative, and welcome any feedback. Nobody could have predicted the significant number of international security and terrorism threats this year, says one contributor. Undoubtedly this will result in even closer ties among the security industry, police and security services moving forward, as everyone looks to further enhance public safety. Combine physical and cyber security The nature of risk has changed, and there is a blurring of lines between cyber, physical and online security. These changes are spurring organisational changes as well. Concern over cyber-attacks via physical security networks grew in 2015, as more and more networked devices interact with security systems. The IT department continues to be a big buying influence as networked systems thrive. Developing IT-friendly solutions and communicating effectively to IT-focused buyers (whose needs can be slightly different than traditional security-focused buyers) is more important than ever. Cybersecurity concerns are likely to see a broader focus beyond the servers, workstations and communications infrastructure that we are used to, growing to encompass appliances, vehicles, factories, utility infrastructure, medical devices, and myriad other devices that will eventually all be connected to the Internet – and therein lies the ongoing task. There is a blurring of lines between cyber, physical and online security Needs: Personnel, ROI and good integrators Given the growing economy, one challenge is to find and retain top talent, especially in the North American business. One company pointed to the tight employment market that has made it difficult to fill several open positions needed because of growth. The tightening labour market has propelled to the forefront a pressing need for talent. There are fewer candidates for security officer openings – and openings in most industries. The competition for top talent is escalating. End users are also seeing change. The economy and economics demand that end user organisations direct their decision-making based on two very well-known terms, return on investment (ROI) and total cost of ownership (TCO). One unexpected development integrators began to see in 2015 is that they no longer have to be the lowest bidder to win a project. Customers are starting to see value in working with a knowledgeable and reputable systems integrator. Integrators continue to bring new value to customers through new capabilities enabled by the Internet of Things. By utilising connected technology and sensors, security integrators are able to provide increased business intelligence across systems. One manufacturer says security projects seem very attractive because they normally can bring up to 30% profit for a standard security system installation. IT and networking professionals can install IP-based security systems, and there is a wide variety of cost-effective high-tech products available for every need. Interoperability will be the major trend of 2016 in the security industry. Initiatives like open standards and cooperation among suppliers are emerging to help companies react faster to changing security demands. The tight employment market has resulted in fewer candidates to fill security officer openings Video sector leading industry change The video sector displayed perhaps the most change in the physical security market in 2015. Perhaps there was some slim-down in scope and size of video projects this year, but one contributor certainly saw an upswing in new project installations. In 2015, the industry saw much more scrutiny placed on the quality of the video stream at display level. And new networked systems are meeting the demand. The end customer is expecting pristine, non-pixelated imagery. The affordable technology within the newest-generation of PCs and workstations from the CPU and graphics standpoint allow multiple views of high-definition camera activity. Other contributors agreed that video surveillance technology continues to evolve at a strong pace with improvements in resolution, integration, intelligence and bandwidth utilisation – all of which contribute to better overall security and cost-efficiency. There is also a broader variety of vertical markets showing an increasing need for video surveillance; security vendors must be versatile in their product offering. The products themselves must be highly scalable and must provide high performance at a competitive price. One-stop system or better integration? The tension continued in the market in 2015 between the need for effective integration of "best of breed" systems from a variety of manufacturers and a preference for a one-stop total system from a single manufacturer. Our contributors made good arguments for each. One company expects those with comprehensive solutions using embedded intelligence will dominate the business. This requires a dedicated focus on innovation in intelligent solutions rather than specific products, they say. "2016 will involve not only digitising the physical world, but also in understanding it with applications that go beyond the realm of security into business intelligence to generate actionable insights. This is the way of the future." The cost of megapixel cameras has dropped dramatically as this functionality is now available on chips Another contributor sees a continuing and growing need to support heterogeneous systems that may include multiple brands of cameras and other devices, driven in part by the fast pace of new model introductions. Prediction: This trend will continue, and could even increase, through 2016. The industry also experienced more price pressure on hardware than in previous years. The discussion of price versus value will be a common one in 2016. There can only be one player with the lowest cost, but there is a part of the market focused just on cost. However, many companies will keep building on value and quality. The "siliconisation" of surveillance cameras has had a great impact on the security industry, especially this year. The cost of complex megapixel cameras has decreased dramatically as this functionality is now available on chips. The camera industry has gone from innovating on the camera's performance and functionality to acting more like the PC OEM business, and this siliconisation is driving industry commoditisation. Smarter systems coming fast More intelligent systems offer plenty of opportunity for the market. The inclusion of high-quality analytics on board the camera, says one company, will be a continuing trend in 2016 and beyond. 2015 saw an accelerated adoption of thermal cameras with video analytics. Several contributors predict that the adoption of video analytics will continue to grow. There will be more enterprise-level and mission-critical installations where analytics are specified into the system. The technology will also trickle down into everyday installations, like larger retail stores, schools and offices. Indeed, video analytics are experiencing a renaissance, with even more applications of analytics likely in 2016. Another contributor predicts that increasingly accurate camera- and server-based analytics applications, available in 2016, can provide valuable data and insights for business operations, management and more. 4K cameras will likely continue to dominate new offerings in 2016. However, one contributor points out that 4K surveillance faces diverse technical challenges. Every element in the video surveillance collection chain — lenses, sensors, image processors, local-site transport (LST), monitors, codecs, HDDs, and WAN interfaces — must be "ready for prime time" in order for the mainstream market to migrate to the higher resolution. Every element in the video surveillance collection chain - from lenses to image processors - must be ready for the migration to 4K resolution However, analogue is still dominant in parts of the market with some still reluctant to make the move to HD and IP. However, 2016 will see a new generation of high-performance IP camera (4K) become established in the market. Cyber-security is another concern in the video market, as well as the physical security market in general. More attention is being paid to IT security because of high-profile cyber-attacks and data theft incidents, accelerating the adoption of IT security standards by system manufacturers and integrators. Wireless and other trends Wireless connectivity is a coming trend. A cost-effective solution is to upgrade network connectivity with a novel breed of wireless technology, millimetre wave (mmWave), which is the next unlicensed band. One participant attributes their success to not following trends. They favour an approach of questioning conventional wisdom and placing the greatest emphasis on customer benefits. They see themselves not as a manufacturer but as a provider of solutions that provides added value for the customer. It seems that regardless of the economic gains or losses over any given period of time, video surveillance continues to grow at a good to great clip. The demand for surveillance is always there, and the request from the end users and channels are always the same – great technology at a fair total cost, that allows them to run their business more efficiently, effectively and safely. The appearance of numerous mobile credential offerings signals the "beginning of the end" for card-based identity Access control, biometrics, and beyond News in the marketplace in 2015 included the rise in advanced biometrics, the development of more and more mobile applications for access control and important acquisitions that put smaller manufacturers on the map. 2016 will see an acceleration in the broad adoption of fingerprint solutions for corporate security applications. The market is maturing and producing reliable, effective and secure solutions that specifically address the issues that caused concern in previous years such as dirty fingers or spoofing attempts. One contributor sees a growing awareness in the C-suite of the perils of unauthorised entry, often called "piggybacking" or "tailgating" in security vocabulary. Top executives are becoming more aware of the threat and the potential cost of such threats, and they're motivating their organisations to take action. How customers interface with solution providers is changing. One (cloud-based) company seeks to become "strategic partners" – to become "part of [the] customers' overall planning and embedded in their organisation." In effect, they are looking to add value every day. Market research is showing that IP access control is gaining significant strength and growing at rates that the IP surveillance world experienced for the last 8 -10 years. End user organisations continue to contain costs any way they can and have an interest in being as green as possible. The changing world of credentialing The world of credentialing in the access control market is changing rapidly. The appearance of numerous mobile credential offerings signals the "beginning of the end" of card-based identity. Mobile offerings are strengthening in general. In fact, "invisible" access credentials are coming into their own, thanks in large part to technologies that enable smartphones to be used as electronic keys for locking and unlocking doors. Customers increasingly expect similar types of experiences where they live, learn and work, which is impacting how they interface with their company's systems. The transition to electronic credentials is increasing as a result of more awareness of credential options and tangible improvements in operating efficiency. Security will move to a much greater focus on the user experience. The rising drone threat is pushing the development of low-cost radar and other solutions for detection and interception In contrast, the increase in school shootings and other emergency situations in 2015 has made ID badging top-of-mind for facilities throughout the country, says one contributor. Instead of upgrading or replacing hardware, end users in many cases will be able to upgrade the software to have new features, even related to systems like key control. In general, key control is gaining mindshare. Whereas previously key management systems and lockers for asset management were seen as a periphery issue, facilities and security managers are now starting to see them as a vital part of the overall security strategy. There are other trends, too. The rising drone threat will bolster development of low-cost radar and other solutions. However, the industry will still need to resolve the issue of safe and effective interception. In fact, drones are only one of the futuristic trends likely to impact the market in 2015. The Middle East is a particular hotbed for vehicle barriers and other increased security measures for explosive-laden vehicles. One company focuses on providing real-time information to security personnel and first responders to help them identify, respond and mitigate emergency situations. Looking ahead to 2016 In the new year, look for predictive security to be a more prevalent theme as organisations are tasked with not only providing more data but making sense of the data for use in improving security operations. Also, digitalisation for consumers (social media, tech offerings from financial companies and wireless service providers) are helping to drive IP conversion in the security industry: the advantages people have at home are desired at work, too. We should expect that more of the large technology giants known outside of our industry will enter the professional security market, predicts another contributor, as the trend towards networking and more advanced integration continues to gain traction. See the full coverage of 2015/2016 Review and Forecast articles here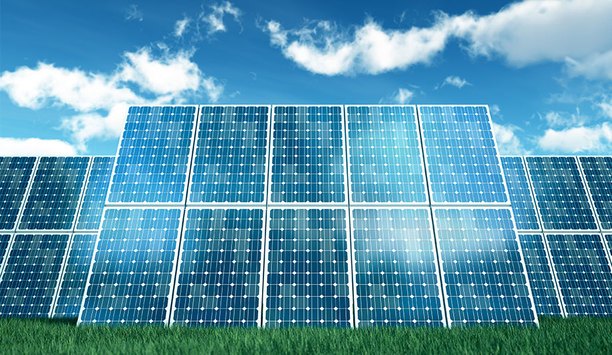 Solar and wireless video surveillance technologies continue to revolutionise security market
Video surveillance technologies such as solar and wireless security which are cost-effective and sustainable have witnessed increased adoption. Innovative end-user focused security companies will flourish in the coming years as new market verticals are looking to address security issues. Evolution of surveillance Looking back over the past year, it is easy to see how the security industry has continued to realise substantial gains. Some of these gains have been financial, some have been brought on by consolidation, and others have been delivered through the promise of interoperability. Most importantly, we've also seen users benefitting from the growing adoption of emerging technologies across a wide variety of business sectors. The next evolution of the surveillance market is around the corner. The economy and economics demand that organisations use decision-making that focuses on two very well-known terms, return on investment (ROI) and total cost of ownership (TCO). Security and surveillance departments compete with other disciplines for a piece of an organisation's budget and, therefore, have to focus on generating positive returns. Fortunately, surveillance investments are able to deliver a significant amount of value in helping protect people and infrastructure, and users have also found ways to enhance the value of these solutions for uses beyond the security sector. Security in education sector But there are vertical markets, such as education for example, that face a real-world need to protect from the threat of violence. Although security-based decisions in the education space are often driven by strong emotional response, budgets are still a significant factor. At MicroPower, we are committed to helping schools stay vigilant. In December, we will announce a school security grant programme, designed to help schools build a proactive perimeter security programme. This grant program is part of our effort to give back to the industry and help ensure K-12 schools can deploy the technologies necessary to protect against threats. MicroPower are committed to helping schools build a proactive perimeter security programme Physical security across markets 2015 has also been an interesting year for the critical infrastructure and logistics markets. These environments recognise a long-overdue need to address risks to the perimeter, and ingress and egress points. Surveillance technology not only helps secure these sites, it can be used to monitor traffic and operations, adding more value to the organisation. But whether these markets continue to be robust remains to be seen. The fluctuation in the price of oil changes the perspective, and we will be observing how these prices will affect the market in 2016. New security trends and technologies In the New Year, we can expect to see a number of building trends. The rise in the adoption of technologies that have been proven in other markets, such as solar and wireless, will continue. In the security sector, such advanced systems can help reduce costs dramatically. The continued commoditisation of video surveillance cameras will also continue to revolutionise the market over the next year. Companies that end up on top will do so by differentiating with meaningful benefits, and organisations that focus exclusively on price will prove to be unsuccessful. MicroPower Technologies was well received in the marketplace in 2015, and was fortunate to be honoured with multiple industry awards for innovations in video surveillance. Our organisation's business results are now defined by multiples as opposed to the previous year, and we look forward to keeping up the momentum we gained in 2015. The security market is a sound and sustainable business for innovative companies that can effectively address the risks and issues facing end users. At year-end and looking ahead, there is much potential yet to be realised in use cases for surveillance technologies that leverage sustainable, cost-effective energy and communication solutions to drive new levels of security and efficiency for the end user. See the full coverage of 2015/2016 Review and Forecast articles here
Featured white papers
OSDP is the strongest access control for your business
Download
Preparing your organisation with quality situational awareness
Download
Is your access control as effective as you think?
Download