Compare AllroundDual M15 with Vandalism V15
(2)
| | | |
| --- | --- | --- |
| | MOBOTIX AllroundDual M15 | MOBOTIX Vandalism V15 |
| Colour Type | Colour / Monochrome | Colour / Monochrome |
| Resolution | 4096 x 1536 | 4096 x 1536 |
| Specialist Type | Megapixel | -- |
| Sensitivity Lux | 0.05 | 0.25 |
| Voltage | PoE | PoE |
| Image Frame Rate | 30 fps | 30 |
| Inclusion DVR/ Web Server | ✔ | ✔ |
| Digital (DSP) | -- | ✔ |
| Back Light Compensation | -- | ✔ |
| White Balance | -- | ✔ |
People also viewed these products
Featured security companies
Related Videos
Apollo's Orbis range smoke and heat detectors for marine and offshore environment
Panasonic's 4K glass-to-glass solution for Esports stage environments
Panasonic launches the PT-RQ35 30.000 lumens 4K laser projector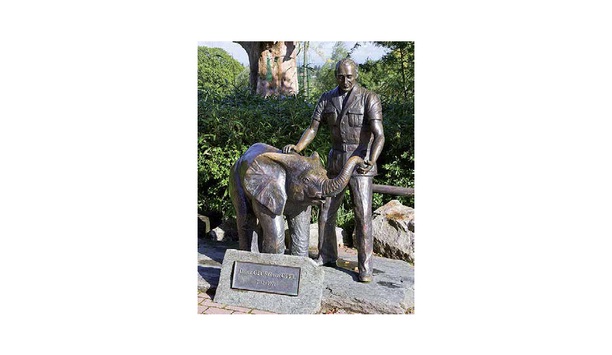 MOBOTIX cameras enhances human and animal safety at The Opel Zoo, Germany
MOBOTIX' highly specialised video sensors were perfect for application at The Opel Zoo in Germany The Opel Zoo in Kronberg/Germany, originally known as the "Georg von Opel Outdoor Enclosure for Animal Studies," provides expansive compounds and enclosures for around 1,500 animals spread across 27 hectares. There are more than 200 species being kept at the zoo, and many of them are endangered. Located on the southern slopes of the Taunus mountain range and offering fantastic views of the Kronberg old town and the Rhine-Main region behind it, the Opel Zoo is one of the most popular leisure and culture destinations in the state of Hesse, attracting around 650,000 visitors per year. One of the zoo's main draws is its generous new enclosure for African elephants – the only one of its kind in Hesse. The new elephant enclosure The new elephant enclosure, which was completed in the fall of 2013, is the zoo's most ambitious construction project to date. The new elephant house provides its residents with large individual pens. In addition, an indoor run of more than 800 square meters gives the smaller elephants plenty of space to get out of the way of the more dominant ones. Combined with the three outside sections that have a total area of 8,000 square meters, this gives the four residing elephants ample opportunity to both converge and avoid each other when so desired. Better vantage for critical areas "During the planning of the enclosure, we focused on both the welfare of the elephants and on the safety of the premises," explains Dr. Thomas Kauffels, the director of Opel Zoo. "It's very important to know at any given time where each animal is located, which gates are open and which need to be closed." The initial plan made during construction was to install a set of pan/tilt cameras in the elephant enclosure. When it came to the implementation of these, however, the camera concept turned out to have several flaws, and Opel Zoo contracted Encom Consulting from Saarwellingen to remedy the situation. "During the planning of the enclosure, we focused on both the welfare of the elephants and on the safety of the premises" Encom Consulting had already worked for the zoo for several years, among others for the installation of multipath transmission systems. A specialist for security solutions and risk management, the company had also installed the zoo's first high-resolution webcams, which among others monitored and documented the construction of the elephant enclosure. The webcam feeds could also be viewed online on the zoo's website. When assessing the original camera concept, Encom realised that the planned pan/tilt cameras would not be able to fulfil many of the requirements. Cost was another important factor. The pan/tilt cameras would have required a large number of expensive optical fibre cables. Optical fibre was particularly needed in the high voltage area to avoid interference. The original concept also entailed a much larger number of cameras in order to cover all the required areas; the new concept required significantly fewer units. For cables in the proximity of high voltage systems, Encom developed a pulse interference elimination process that made it possible to do without optical fibre. Due to the differences in cost and also in quality of security provision, the management at Opel Zoo decided to abandon their original camera concept and instead contracted Encom to implement the network and install the MOBOTIX cameras they had recommended. With these, the hardware costs alone were decreased by almost 30 percent – not counting the significant follow-up cost reductions, among others resulting from lower power consumption and the MOBOTIX solution's much lower maintenance requirements. MOBOTIX's FlexMount cameras For example, the semi-circular elephant corridor only needed three of MOBOTIX's FlexMount cameras. The FlexMount is a very versatile model featuring two hemispheric lens units, each of which is connected to the camera processor via a one to two-meter cable. With its twin sensor modules, the camera can look 'around the corner'; this enables it to monitor a fully hemispheric area. The camera processor outputs two undistorted, high-resolution 180-degree panoramic video feeds. The current resolution is 3.1 megapixels, which is set to be increased to 6 megapixels in the future. With the installed cameras, the entire elephant corridor can be monitored seamlessly. All it takes is three cameras to simultaneously show all twelve viewing angles on-screen. Each of the cameras features one day and one night sensor covering the same physical area. The cameras automatically select the best camera module to suit the light level, and similarly, the software automatically uses the most suitable exposure settings. The semi-circular elephant corridor only needed three of MOBOTIX's FlexMount cameras All of the cameras feature highly specialised video sensors for both day and night mode. In the rare event that panning and zooming is needed, this is performed electronically within the video feed. Thanks to the high megapixel resolution, this is usually possible without requiring any degrading interpolation. The zookeepers are thus provided with detail views and other image sections without any mechanical movement of the lens, i.e., the sensor, and therefore without any wear and tear. Because there are no movements, there is no need for a motor, which means there is no risk of mechanical failure and no need for costly maintenance. Before entering the elephant corridor, the keepers can always tell if there are any elephants inside the connecting corridor. This information is provided via a laterally-mounted, fully dustproof MxDisplay. The same applies for the elephant house's indoor run. Here, a number of FlexMount and AllroundDual cameras are installed as well. These provide the zoo with a full view of the indoor run right up to the visitor platform, all on the same screen. Mobotix AllroundDual cameras As well as the high-up AllroundDual cameras, the outside area also features a number of FlexMount cameras. Thanks to their very small image sensors and up to two meters of distance to connect to the separately-housed camera processor, these could be positioned very discreetly. This is of crucial importance in an elephant enclosure. With other systems, the cameras would have to be installed well outside of the elephant trunks' reach, which usually means a height of at least six meters. "Elephants are very inquisitive, and they like to inspect things thoroughly. An elephant's trunk can weigh up to 200 kilograms, which means the cameras need to be installed in a way that they won't be damaged by a strong slap," says Jasper Jasperson. "With this system, the video image sensors were integrated very inconspicuously into our molded rock surfaces. We can now record footage at a comparatively low elevation of just three meters above the ground. For the first time, we can view the elephants 'eye to eye.' At the same time, being closer to the ground gives us a more faithful perspective on objects in the distance." In designing the cable layout, Encom also paid attention to the zoo's special requirements, with top priority given to failsafe operation Priority to failsafe operation In designing the cable layout, Encom also paid attention to the zoo's special requirements, with top priority given to failsafe operation. Because of this, the number of active devices in the field was reduced to the barest minimum. Optical fibre is only used where absolutely necessary, i.e., where extreme distances need to be covered; this isn't only for cost reasons but also to keep down maintenance. Ultimately, only two optical fibre cables were needed, both of which are used outside to connect to the watering spots 400 and 500 meters away. All of the other camera locations are connected using direct wide-range copper cables. These cables also supply the MOBOTIX cameras with power (three to five watts). According to the specifications of the originally proposed system, each camera was going to consume 55 watts – that's more than ten times the amount of power. Even when there is a power failure, the MOBOTIX cameras continue to be supplied from a UPS, ensuring the security feed is never interrupted. A single 360-degree camera provides a fixed view of the entire outside area of the elephant compound, offering a panorama over 5,500 square meters. This main view is supplemented by further 90-degree cameras for a separate lower section. This way, the keepers can always see where each animal is currently located. As well as for safety and security, Opel Zoo also uses its cameras to research animal behaviour. In order to minimise intrusive external factors while still providing around-the-clock visual data of the animals, Encom Consulting again recommended the use of hemispheric MOBOTIX cameras. These make it possible to see exactly how the elephants traverse the compound, which routes they take and when they interact. With its special lens, the FlexMount camera provides a full view of almost the entire area, recording uninterrupted footage over many months. Thanks to the hemispheric system, this is possible using just a single camera – with the originally planned pan/tilt cameras, six to eight individual cameras plus ongoing manual repositioning would have been necessary. For each camera not installed, Opel Zoo is saving four-digit amounts in acquisition, cable, and maintenance costs; this adds up to a substantial difference. Having fewer cameras also means there are less feeds to take up screen space, and resultantly, the remaining camera feeds can be displayed at a much bigger size. In a similar vein, the FlexMount also offers another important advantage: With a multi-camera system, the animals constantly move from one viewing area to the next, whereas with a single hemispheric panorama camera, they remain within the one 360-degree view. They never disappear from the video feed, nor do they double up in overlapping viewing areas. And when the sun is low, all the animals remain fully visible despite the strong backlight. This is only possible because the MOBOTIX camera – in contrast to other designs – does not use an iris. The widescreen panoramic image provides roughly twice the resolution of a standard video image The patented MOBOTIX high-tech image processing algorithms inside the camera calculate and correct the complex pixel array, eliminating the need for an iris and its inherent susceptibility to backlight. The widescreen panoramic image has the same number of lines as a standard video image but provides roughly twice the resolution. The camera-integrated motion analysis software makes it possible to trigger recording in response to predefined events – such as an elephant entering or exiting an area. This greatly speeds up research later on, saving the zoo both employee time and data storage space. "The free-of-charge MOBOTIX software is so easy to use that our team could start analysing the images almost immediately, producing valuable findings for our daily interactions with the animals, as well as supplying great image material for documenting the animals," says Uwe Böhme, administration manager at Opel Zoo. Researching the behaviour of the Rothschild Giraffes Another set of cameras is installed in the zoo's enclosure of Rothschild giraffes. In this instance, the focus is less on security and safety than on research, such as the projects being conducted by the Opel Zoo-sponsored Chair in Zoology at Frankfurt's Goethe University. Endowed Professor Paul Dierkes and his team are making excellent use of modern image-gathering methods in their research, which is focused on the animals' wellbeing and relies on unobtrusive research equipment. In this enclosure, six FlexMount S15 and AllroundDual M15 cameras are in use. Both of these models have a resolution of five megapixels. Thanks to the sensors used in these cameras, the zoo's research team can benefit from outstanding light sensitivity. Additionally, the sensor technology offers a frame rate of up to 30 frames per second, as well as extreme zooming. Not only does this produce sharper images, it also allows for the cameras to be positioned further away from the areas to be monitored. Accordingly, it was possible to install the cameras well out of the giraffes' sight. The M15 is a day-and-night camera; depending on the configuration, both day and night recordings can be made simultaneously, which is particularly valuable in poor lighting conditions or in complete darkness. Encom is also testing specially-designed animal camouflage housings with optical shutters – despite fully blending in, they still output a high-quality colour image. This is making it possible to capture footage that was previously either impossible to get or would have required a lot more effort. Thanks to the sensors used in these cameras, the zoo's research team can benefit from outstanding light sensitivity Mobotix cameras with thermal sensors For testing purposes, the newly-developed MOBOTIX cameras with thermal sensors are being deployed in both the elephant and giraffe enclosures. With the thermal sensors, the animals' body heat can be traced visually. The cameras can therefore detect movements from distances of up to 400 meters very precisely, even under challenging lighting and weather conditions. The future of thermographic cameras in animal research looks very promising. For example, they can be used to display images of animals living in caves or nesting without intruding on them at all. There are also interesting possibilities in the area of preventive veterinarian diagnoses. Cost effective with enhanced safety As well as the animal enclosures, the zoo shop and ticketing area are also being secured using MOBOTIX cameras. "We're very happy with our camera systems, particularly with how Encom managed to adapt the complex camera programming to our needs. The same applies to the excellent MOBOTIX cameras, which are wonderfully sturdy," says Uwe Böhme. As well as the increased safety and security provided by the new camera concept, the zoo also benefits from having significantly fewer power cables than originally planned for, and power consumption has been reduced to a mere tenth. Similarly, the risk of cameras failing has also been reduced by a factor of ten. "Compared to our original pan/tilt camera concept, we've now got a better set of features and still managed to save around 30 percent on hardware and software," says Böhme. "That doesn't even include follow-up costs, such as the maintenance that would have been needed over the years; with the MOBOTIX cameras, this isn't needed at all. We've already started planning for further camera systems around the zoo." One of the next projects is to test further motion analyses for the colour-based display of animal routes through their compounds. MOBOTIX surveillance cameras improve security at Bergen County Courthouse and Jail
The Customer The Bergen County Courthouse and Jail in Bergen County, N.J., represents a combination of old and new. Built in 1911, the Bergen County Courthouse is a historical landmark and its architecture reflects the Beaux Arts classicism popular at the time for public buildings. Today, the courthouse and jail campus integrates state-of-the-art technology featuring a computerised central command centre tied to all inmate-housing areas, integrating security for the protected premises, and a duress and panic alarm system. But with its prior analogue CCTV system, the Bergen County Courthouse and Jail lacked strong images to provide personnel with the ability to view critical video to respond proactively to threats, liability issues and other problems. The Bergen County Sheriff's Office (BCSO) in Hackensack is the largest law enforcement agency in all of Bergen County and provides a variety of functions for 70 municipalities under its umbrella. The BCSO provides management and administration of a variety of facilities and services, including the Bergen County Jail, a 1,200-bed correctional facility housing both pre-trial and sentenced inmates. The campus for the courthouse and jail is where pre-trial detainees are greeted and processed. The jail includes minimum, medium and maximum-security environments. The Project Bergen County embarked on a multi-year, multi-phase IP surveillance installation, a bid specification won by IMSYS Corp., a systems integration company. The project, which began about three years ago, is now in its third phase, expanding and networking surveillance cameras throughout four buildings on campus. According to Mickey Bradley, Inspector for the Bergen County Sheriff's Department who is the highest non-elected official at the organisation, the goal was to incorporate high-resolution video while ensuring scalability for future expansion. "We had cameras, but they were analogue and primarily task-oriented," Bradley said. "We wanted a unified network across our entire surveillance environment." BCSO was able to use the existing infrastructure of fibre and Ethernet connectivity to deploy new cameras and devices, but another aspect resulted in additional savings. "The bid specification actually came in under budget by about $850,000, because we were able to use fewer cameras by using a MOBOTIX surveillance solution," he said. MOBOTIX cameras deliver a wide range of viewing options, including 360- and 180-degrees, which reduces the number of cameras required. Additional cost savings is derived from the decentralised approach to video surveillance, which was pioneered by MOBOTIX. This approach solves the bottleneck process by using the camera itself to push intelligence and data to the edge of the network. The MOBOTIX decentralised surveillance system incorporates a high-speed computer and memory card into the camera. The PC and video control centre serve for viewing and controlling video, rather than analysing and recording. This approach greatly reduces upfront and long-term costs, and increases ROI. And costs are further reduced due to the scalability of the system because as more cameras are added, only more storage is needed. There are no recording software licenses are required. "Bergen County continues to rely on MOBOTIX cameras and Pivot3 storage to provide high-resolution video, and cost-effective and expandable centralised storage" Bergen County also required the low-light and audio capabilities of the MOBOTIX cameras, according to Phil Lisk, Director of Information Technologies for the Bergen County Sheriff's Office. Even under the varied and sometimes harsh lighting of the courthouse and the jail, quality images are consistently attainable, he said. The audio and video offered by the MOBOTIX cameras provides personnel with the extra eyes and ears they need to stay a step ahead of possible incidents. "The cameras can be programmed to give an audio alert to warn inmates, guards or other employees of a situation," Lisk said. "When you can hear what's going on, in addition to seeing quality images, incident prevention efforts are much stronger." The latest phase of the installation extends the surveillance network to the Bergen County prosecutor's office to enable rapid sharing of video evidence as needed. The entire, enterprise-class system now boasts more than 820 MOBOTIX IP megapixel cameras, coupled with more than one Petabyte of Pivot3 storage. Bergen County uses Pivot3 vSTAC Watch converged storage and compute appliances, which combine server and storage functionalities into a single appliance to deliver up to 40 percent savings in power, acquisition cost and rack space. Pivot3 virtualised appliances are purpose-built for video surveillance storage and incorporate robust application failover to protect valuable video data and prevent down time. "Bergen County continues to rely on MOBOTIX cameras and Pivot3 storage to provide high-resolution video, and cost-effective and expandable centralised storage," said Heath Gaffney, CEO, IMSYS. "The goal of the project was to deploy IP video throughout each facility for positive identification and evidentiary support in liability claims." New cameras recently installed include the MOBOTIX DualDome D14, which features two lenses and two 3.1 resolution image sensors totalling a maximum of 6.2 megapixels, and the MOBOTIX Vandalism V15, a 5-megapixel, dual-camera system designed especially for harsh environments. The 5 mm stainless steel housing of the V15 is designed to resist even an attack from a handgun. The cameras deployed in the prosecutor's office are managed by an IPAS Video Management System from IMSYS. With IPAS, users can use map and floor plan based navigation to view live and recorded video from any Web-enabled device. The dual-lens and hemispheric features built into MOBOTIX devices allow county to monitor more locations with fewer cameras Other MOBOTIX cameras installed during the initial phases include the Q24 Hemispheric Camera, which is capable of providing a complete 360-degree all-around view. Bergen County is also leveraging the MOBOTIX T24 Hemispheric IP Video Door Station and the DualNight M12, a dual-lens, day/night camera. Overall, the dual-lens and hemispheric features built into the MOBOTIX devices allow the county to monitor more locations with fewer cameras. "The system is definitely proving its worth," Bradley said. "In one recent incident, an individual purposely broke a water pipe in the courthouse and caused hundreds of thousands of dollars in damage. With our expanded video capabilities, we were able to positively identify that person, and they were prosecuted and convicted." Coming Attractions The next part of the project will include incorporating the 100-year-old courtroom and second floor detective's offices into the system, as well as tying in a new six-story building currently under construction and slated for completion in mid-January 2014. "One of the most beneficial aspects of the system is that it is completely scalable. As we grow and budgets allow, we can deploy additional layers of security. Furthermore, the system has delivered significant cost savings as we were able to deploy fewer cameras due to the larger field-of-views delivered by the MOBOTIX cameras and the decentralised concept." High-resolution video images are critical to many vertical markets, but especially in the criminal justice environment. MOBOTIX cameras, coupled with the latest storage appliances, VMS and other intelligent capabilities, are delivering efficient, effective surveillance at the Bergen County Jail and Courthouse and its facilities, promoting safety and security system-wide.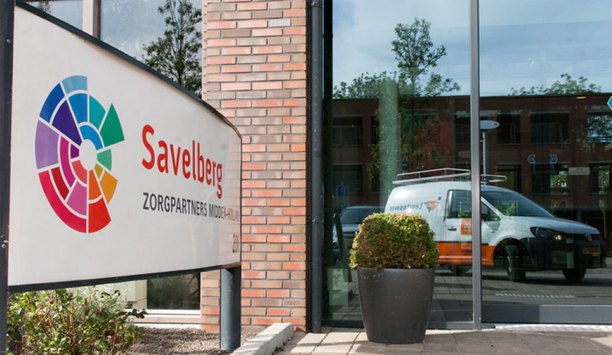 MOBOTIX cameras utilised in Conview Care solution for Savelberg nursing home, Holland
The Savelberg nursing home has implemented smart domotics to provide elderly people affected by dementia with a wider range of movement. Depending on individual abilities, residents can move freely within three living zones. Savelberg has chosen the Conview Care solution from Leertouwer, which uses MOBOTIX cameras. Integrating residential and care services Savelberg in Gouda is part of Zorgpartners Midden-Holland. Zorgpartners is a full-service organisation offering diverse residential and care options for elderly people in the Central Holland region. A lot of attention is paid to integrating independent living and care provision.Conview Care is a complete care solution for organisations that wish to improve their processes with the help of technology One of the fifteen centres, Savelberg is managed by Irene Feenstra, who said: "We have been investing for years in care for elderly people affected by dementia in order to increase their quality of life. In late 2014, prior to commencing the planned renovation of two sections that house elderly people affected by dementia, we started looking for a new call-for-assistance system. "Zorgpartners Midden-Holland have been using the IQ Messenger communication platform for some time, which is one of the reasons why, after comparing several solutions, we decided on Conview Care from Leertouwer." Conview Care is a complete care solution for organisations that wish to improve their processes with the help of technology. It stands out in the market due to its open integrability, vendor-neutral technology, and ease of management. Video and audio care solution As soon as a resident ventures outside their allowed living zone, the care givers are notified through a message on their smartphone" "Here at Savelberg, the care solution includes video surveillance, sound and motion detection and electronic wristbands", says Jasper Coppes, Care & Technology specialist at Leertouwer. "This combination automatically informs the staff if one of the residents exits the approved living zone. "High resolution Q25 MOBOTIX cameras function as smart video and audio sensors. In addition, an infrared ring developed by Gold-IP is provided thus allowing for night-time surveillance. This naturally happens with the consent of the customers or their direct family, and without saving any images." "Each residence is equipped with a smart sensor with camera which automatically sends a message once a resident gets out of bed," says Feenstra. "If the person returns to bed after going to the toilet, there is no problem and nobody needs to go and check on them. If said resident needs help, the care giver in charge notices immediately, enabling them to react adequately." 24/7 wander detection Using the Conview Care solution, Leertouwer has created three living zones for Savelberg, allowing for 24/7 wander detection. The innermost zone consists of the floor where elderly people affected by dementia live. Within this zone, they can move with a greater feeling of freedom, as the previous boundary using air-lock doors has been removed from near the elevator. The second living zone consists of the entire building with nine floors and all shared areas, while the third zone has an additional open terrace and garden. "Since we removed all physical boundaries our dementia patients have visibly thrived," says Feenstra. "As soon as a resident ventures outside their allowed living zone, the care givers in charge are notified through a message on their smartphone. If a resident leaves the outermost zone and thus our premises, we can immediately bring him or her back."We plan to work with Leertouwer to equip all flats with Conview Care and smart MOBOTIX cameras over the coming years." New domotics give more freedom Although Feenstra prepared a business case for the new solution in late 2014, the greater freedom for all residents and the staff are more important than financial savings. "Our employees no longer need to do unnecessary night-time rounds which may disturb the sleep of residents, but can nevertheless immediately intervene if there really is a problem. Moreover, they feel that the new domotics ensures a lighter and happier atmosphere in the ward, which helps them enjoy their work more. "Approximately 40 flats over two floors have currently been equipped with a MOBOTIX Q25 camera connected to Conview Care. Until now, they have been working flawlessly. Implementing them was easier than expected and our care givers are also remarkably enthusiastic about and happy with them. They perceive it as a new way of working which increases the well-being of our residents. "Given these positive experiences, we plan to work with Leertouwer to equip all flats with Conview Care and smart MOBOTIX cameras over the coming years."
Featured white papers
How to drive B2B security & operations with smart surveillance
Download
Wireless security: Cut costs without cutting corners
Download
Hybrid hyperconverged systems benefit growing storage and retention needs
Download