SALTO Access Control Softwares
(15)
Browse Access Control Softwares
Access control software products updated recently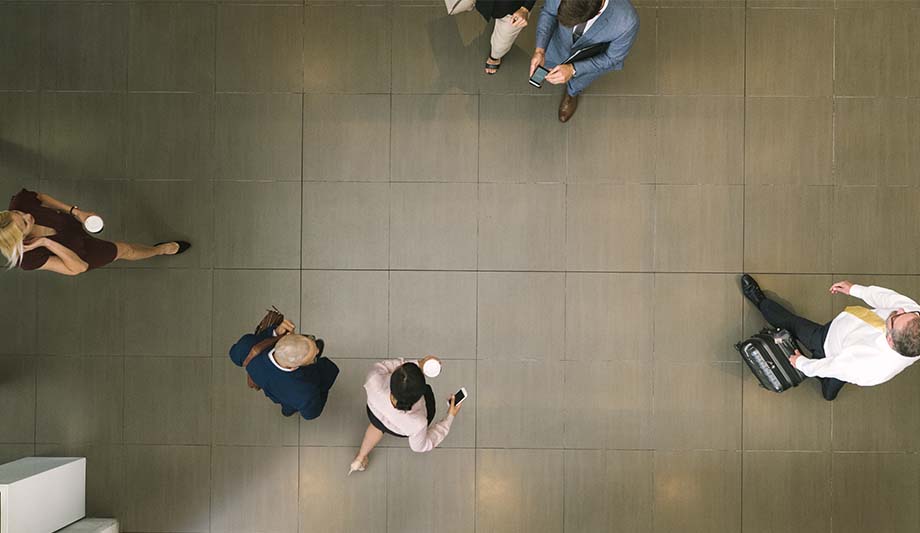 4 ways to keep your workplace protected from COVID-19
The unprecedented global impact of COVID-19 has taken its toll on all of us, but as cases of the virus thankfully recede, employers are now forced to confront how they can enable a safe return to work for employees. For many employers, this means they will have to carry out a COVID-19 risk assessment, redesign workspaces to maintain social distances, carry out more frequent cleaning, manage the transmission risk and find alternatives to touch-based security devices. Protecting workplace occupants in any emergency requires preparation and clear communication. This is especially critical in a health crisis involving an infectious disease. These are some of the essential best practices that could help organisations reduce the impact on their employees and operations during this pandemic. 1. Use a visitor management system With a visitor management system, organisations have a single source of real-time and historical insights into who is, or was recently, in the workplace. This is especially important because of the need to perform contact tracing should anyone in the organisation show symptoms of COVID-19, meaning everyone they have been in contact with needs to be contacted and asked to isolate. Yet still, first impressions are made at the front desk or lobby, where the visitor experience needs to be a positive one. At the same time, though, any emergency event requires that there be strict control over who is entering the workplace. This policy also needs to be clearly communicated to visitors. Doing this minimises risk to visitors as well as the workforce. In addition to delivering a high-quality visitor experience, the ideal visitor management system must: Enable organisations to meet regulatory compliance mandates and facilitate check-in at a self-service kiosk to minimise wait times. Customise the visitor experience to support specific security needs, such as accelerating and simplifying check-in or requiring additional security pre-checks. Automate compliance as it relates to visitor access rules with historical visit reports. 2. Pre-check questions at visitor registration kiosks Organisations can strengthen security at the registration kiosk using a flexible, enterprise-grade visitor management system to add visitor sign-in steps. This has proven successful in the past when used to control the spread of infectious disease during an outbreak. An example of this is a U.S. children's hospital which managed to reduce facility infection rates by 25 percent over a two-year period using a commercial, off-the-shelf physical identity and access management (PIAM) solution from HID Global. The solution provides two particularly important capabilities that can be used by organisations to protect their workplace from the uncontrolled spread of an infectious disease: Enhance visitor registration policy with additional mandatory questions to help identify any visitors who may need other screenings. Extend the visitor registration kiosk with a mandatory pop-up asking further questions during visitor check-in. 3. Understand who has visited your workplace Successful controlling the spread of infection throughout a facility requires the ability to automatically maintain an auditable trail of activity. This can be done using an enterprise-grade visitor management system that makes it easy to retrieve historical visit reports. This provides a timeline of who was in the workplace, and when they were there. Key features include: A single dashboard providing useful visitor insights at your fingertips. Historical reports that provide visitor details including location and contact information, all in compliance with General Data Protection Regulation (GDPR) and other privacy regulations. 4. Clearly communicate how infection risks can be reduced Global organisations must actively communicate with visitors and employees on the outbreak of infectious diseases and follow best practices outlined by the World Health Organization (WHO). Here are several things organisations can do in this area to help maintain a safe and healthy workplace: Re-enforce and communicate WHO best practices with guideline posters in the front lobby and throughout the workplace. Add posters that also encourage regular and thorough washing of hands. Encourage everyone to cough or sneese into their shirt sleeve in their flexed elbow or cover their mouth and nose with a tissue. Encourage everyone to keep a relatively safe distance from each other and use alternatives to handshakes when saying hello. Organisations must contend with a variety of workplace challenges during the outbreak of an infectious disease. These challenges can be solved with best practices that include a comprehensive visitor management system that automates critical check-in policies and maintains an auditable trail of visitor activity.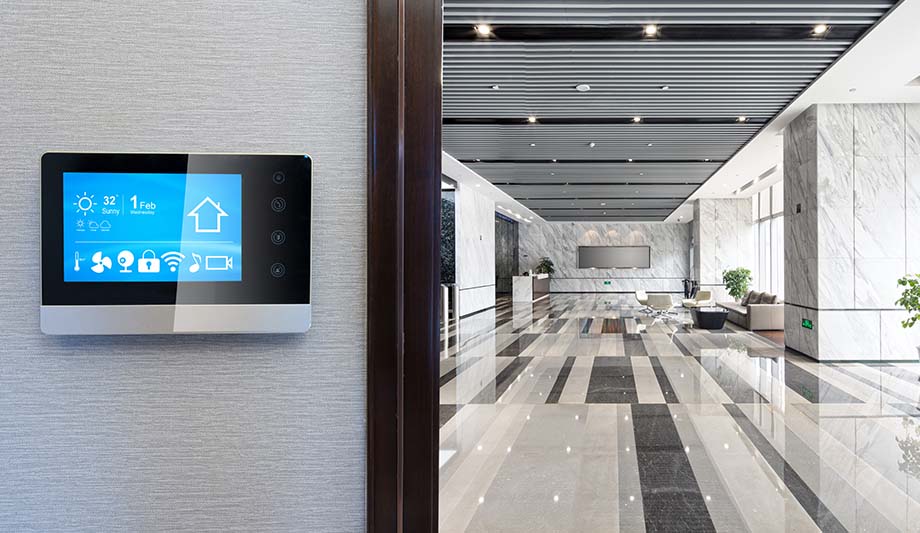 The role of building systems to ensure safety as employees return to work
Returning to work after the global pandemic will not be business as usual, and security systems are an important asset when it comes to helping to keep occupants and buildings safe. For example, video analytics can provide insight into how spaces have previously been used and can help to predict where and when occupants encounter each other or congregate. These foot-traffic patterns can inform settings for a variety of devices – like ventilation and temperature controls – and even help owners create social distancing plans and monitor personal protective equipment (PPE) compliance. "While the 'new normal' is still being defined, we believe there will be a greater focus on creating healthier environments while also complying with new regulations," says Marcus Logan, Global Offering Leader, Honeywell Commercial Security. "Temperature, humidity, energy efficiency, security, safety, comfort, productivity, and demonstrating compliance with regulations are all a part of a healthy building." For example, social distancing is a new concept for the workplace. How do you make that happen in an open work setting, in breakrooms, elevator lobbies and meeting spaces? Optimised systems create healthier environments Anxious employees will need reassurance about returning to the workplace Building owners will need to look at how they can optimise their systems – or deploy new ones – to create a healthier environment. Building technologies, like those provided by Honeywell's Healthy Buildings solutions, provide building owners with more control over critical factors to encourage sustained compliance with changing building standards, safety guidelines, government-issued regulations, and a company's risk management policies. These solutions also provide transparency for occupants into a building's status, says Logan. Hygiene will be a critical issue: People will want to know that the spaces are ready for their return. Increased cleaning procedures and schedules will evolve, and a way will be needed to demonstrate the procedures are effective and that they have been strictly adhered to. Identifying ways to measure effectiveness of sanitisation and track compliance to the procedures will be a key challenge to solve. This is a space that will evolve significantly in the coming months and years, says Logan. Access control and video analytics Contact tracing is a new requirement in some businesses, and security technology – like access control and video analytics with advanced reporting – can help. Access control technology integrated with video analytics can be used to trace occupant movements within a facility. These technologies capture data that can be used with advanced reporting to provide a digital footprint of where a person has been within a facility and if they may have been exposed to someone identified as being infected with a contagious virus. Building owners can then proactively notify exposed individuals evolve to self-quarantine and minimise further spread of an infection. Video analytics can help to predict where and when occupants encounter each other Anxious employees will need reassurance about returning to the workplace. They will not only seek confidence that the building is optimised for a healthier environment but also that processes are in place to quickly identify and respond to potential issues. Transparency and visibility into how the building works and the health of the environment will help to reassure occupants returning to the workplace. "One way to do this is to share building analytics with occupants – to help them understand factors about the indoor air quality or occupancy density," says Logan. Controlled health, safety and security Honeywell's solutions provide building owners with more control over critical health, safety and security factors to encourage sustained compliance with changing building standards, safety guidelines, government-issued regulations and a company's risk management policies, Logan adds. Visibility into how the building works and the health of the environment will help to reassure occupants returning to the workplace Every day there is new information coming from the medical and scientific community about COVID-19, and the building industry is just starting to learn what it all means. Logan warns that there is no single solution that will keep every environment healthy and safe. A good strategy features deploying a combination of solutions, optimising systems and being vigilant to make sure that companies are sustaining compliance to new and changing regulations, says Logan. "Today more than ever we must be mindful of the changing culture of how buildings are managed by making apparent the need to be mindful of health and well-being in all aspects of our lives," says Logan. Honeywell has developed outcome-based solutions that allow building owners to transparently address building quality factors while supporting their business continuity needs in the uncertain environment. "We're giving them the data they need to confidently reassure their employees to accelerate their business operations," he adds.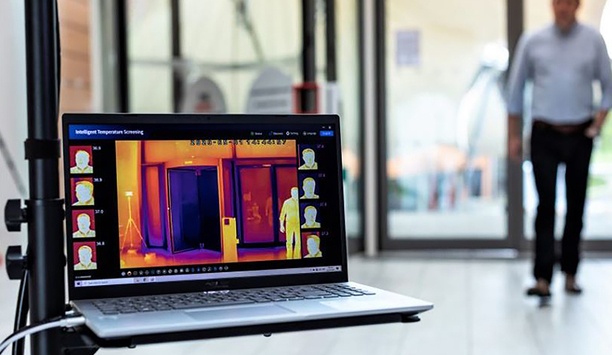 Elevated temperature screening is paving the way to Britain's reopening
Technology has played a vital role in how businesses have enabled their employees to work productively from home during the COVID-19 pandemic. For those of us who can do our jobs from home you only have to look at the 'Zoom Boom' to see how much our working lives have changed compared to the beginning of the year. Despite the fact that those companies that can are now productively and efficiently operating remotely, the country is now facing the next challenge in this crisis: how to safely reopen workplaces for those who can't. There is no argument that the economy hasn't taken a hit during this unpredictable time. Shops, restaurants and entertainment facilities have been forced to close, and 23% of the country's workforce (6.3 million people) has been furloughed. It's no surprise that the Bank of England has warned that the UK is heading towards its sharpest recession on record. To counter this economic risk, the government is taking steps to slowly and cautiously reopen the economy by easing lockdown measures, sending people back to work and allowing businesses to reopen. With non-essential retail outlets now able to open from the 15th June, the question business owners face is how to operate safely and maintain social distancing practices, which are set to remain in place until such time as a vaccine is widely available. With lockdown easing and a 'new normal' on the horizon, the health of the country's workforce mustn't be forgotten in a bid to save the economy. This is why technology that can allow for a controlled return to work, while mitigating any risks to the health of consumers and employees, must play a part in the easing of lockdown. Temperature screening in the new normal Elevated temperature screening is one technology that should play a key part in return to work strategies and the safe reopening of businesses. This valuable solution uses a thermal and optical camera to analyse body temperature, which is a key indicator of the presence of a potential illness, and discreetly alerts the operator when the set temperature threshold is exceeded by someone screened by the tool. With temperature screening technology in place, the exposure of potentially infected individuals to others can be dramatically decreased and the risk of a localised outbreak minimised. Furthermore, for businesses such as retailers whose success is dependent on customers feeling safe to visit the premises, it has the added benefit of giving them additional assurances that visible measures for their protection are in place. In combination with other solutions, such as vigorous testing and screens to protect employees and customers, returning to work can be safe and controlled. With temperature screening technology in place, the exposure of potentially infected individuals to others can be dramatically decreased The reality of a 'new normal' may already be visible in some industries, such as grocery retail where one-way systems, plastic screens and constant cleaning are already in place. However, elevated temperature screening has countless applications for both essential and non-essential industries, ranging from offices and train stations, to hospitals and pharmacies. This screening technology allows businesses to take preventative steps to minimise the chances of the wider workforce and customers coming into contact with someone exhibiting symptoms of a potential illness. A number of businesses are already deploying this technology, such as Vodafone, which has deployed heat detection cameras at key UK sites to protect its employees. The camera used by the telco can screen up to eight people at once and 100 people per minute, while judging body temperature in less than half a second – all of which makes it ideal for congested and high traffic areas. Not all solutions are created equal Over the past few months, we have been inundated with images and videos of temperature screening taking place within key industries, which have continued to operate through the pandemic. However, the hand-held thermometers commonly being used require the device to be within an extremely short range of the subject and are only able to screen one person at a time. This is why remote elevated temperature screening solutions are so valuable – especially given that social distancing guidelines are unlikely to be relaxed in the near future. Stand-off solutions can enable temperature screening to take place without the need for close human interaction, further safeguarding employees and reducing the risk of contact with potentially infected individuals. Elevated temperature screening has countless applications for both essential and non-essential industries, ranging from offices and train stations, to hospitals and pharmacies Along with remote capabilities, there are a number of other crucial factors to take into account. The solution must be quick and easy to implement, as well as being highly accurate. When paired with a blackbody, the accuracy of temperature screening solutions can be within 0.3°C. Connectivity is also key and adopting an end-to-end solution linked to a centralised command and control location is invaluable. With holistic connectivity, these solutions can encompass cameras installed in multiple locations, and alarms can be viewed locally, remotely or on a smartphone app. This means that staff don't need to provide direct supervision to the device on-site. With the guidelines regarding which industries and sectors can reopen changing on an almost daily basis, it's important that these protective solutions can be installed without overhauling the surveillance infrastructure already in place. Looking ahead, adopting a solution with an upgrade path to other enhancements, such a facial recognition, is favourable as they can be used in conjunction with future and existing security measures. Shop local Stand-off solutions can enable temperature screening to take place without the need for close human interaction Businesses have plenty on their minds as they prepare for the uncertainty that is sure to continue throughout the rest of the year and beyond. However, due diligence can't be left to the wayside when looking to adopt an elevated temperature screening solution. There are high-risk vendors present in the market, many of which have been blacklisted in the US, and they must be given a wide berth. Buying British-made technology can alleviate these security concerns, as well as avoiding any logistical issues caused by the breakdown of global supply chains. As the economy cautiously reopens, the country will have to adapt to a 'new normal' over the coming months. Elevated temperature screening solutions should be implemented by businesses to protect the health of the workforce and customers alike – ultimately paving the way to a safe and controlled return to work.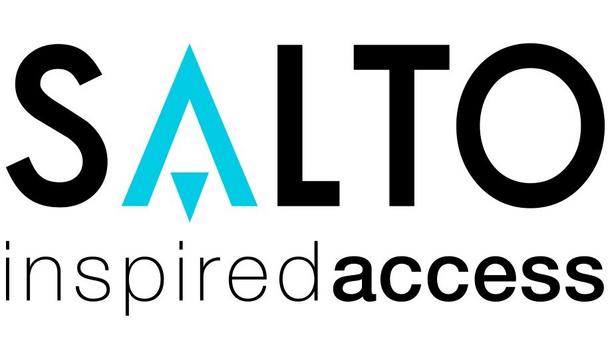 SALTO Systems achieves carbon-neutral certification for Spain factory headquarters and all operations
SALTO Systems, a globally renowned manufacturer of electronic access control solutions, has received carbon-neutral certification for its factory headquarters in Spain and across all of its operations. Edge electronic access control Carbon neutrality is achieved by calculating a carbon footprint and reducing it to zero through a combination of efficiency measures in-house and supporting external emission reduction projects. SALTO's renowned edge electronic access control hardware and software technologies are in use in more than 15,000 installations worldwide, with an estimated 14 million daily users. SALTO has local offices in 25 countries including the United States and Canada. Carbon-neutral certification Receiving the carbon-neutral certification is a great honor for SALTO as one of the company's primary missions is to deliver electronic access control in an environmentally responsible manner. SALTO has focused on achieving carbon neutrality through ambitious reductions in emissions across all stages of the product life cycle including design, production, energy efficiency, and recycling. We want to lead the way in the delivery of sustainable keyless and smart access control solutions" "We want to lead the way in the delivery of sustainable keyless and smart access control solutions by providing our customers with smart lock products and services that reflect their own values," said SALTO Chief Executive Officer (CEO) Javier Roquero. He adds, "We are very conscious of our responsibility to consider the environmental, social, and economic impact of our organisation and today's news about our carbon neutral achievement is just the latest stage in this journey." Sustainable and green energy generation One hundred percent of SALTO's electricity is generated by either on-site solar panels or purchased as certified green electricity. All emissions that cannot be eliminated are compensated with the Madre de Dios Amazon Forest Conservation Project. This verified carbon offsetting project reduces deforestation and helps to establish sustainable forest management practices. "This achievement reflects almost two decades of work to make SALTO Systems as energy and carbon-efficient as it can be," said Roquero, adding "The initiatives that SALTO has undertaken to achieve carbon-neutral certification demonstrate our company's commitment to becoming more sustainable. We are very proud of our success!"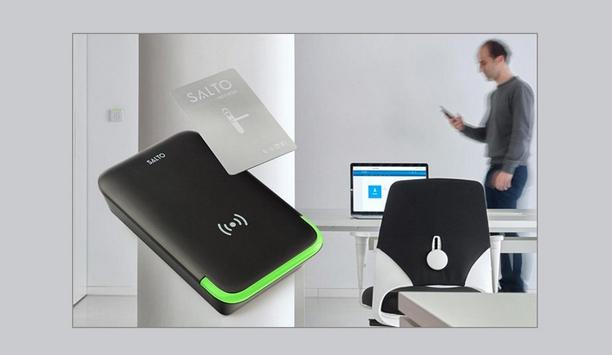 SALTO Systems unveils next-gen SALTO contactless smart card Ncoder with support for multiple credential technologies
SALTO Systems has announced the release of its SALTO contactless smart card NCoders. The SALTO NCoder is for next-generation access control systems and they integrate the encoding capabilities of a powerful updated encoder with a built-in desktop reader function. SALTO NCoder The SALTO NCoder configures permissions and user access plans for user credentials. It is compatible with a wide range of RFID cards and mobile keys and can be used in most commercial markets including hospitality, enabling users to control management and user rights within their own building access system. Security meets design with the SALTO BLUEnet generation of smart locking access control products and the NCoder is no exception. Featuring a sleek design, the SALTO NCoder extends SALTO SPACE data-on-card best in class performance while adding innovative features to keep buildings secure, flexible, and smart. It integrates DTLS v1.2 security technology to protect communications. Supports multiple credential technologies SALTO NCoder's SPACE standards-based design puts system operators in complete control SALTO NCoder's SPACE standards-based design puts system operators in complete control, working with any compatible cards and smart-locking platform from SALTO Systems. Focused on innovative functionality and secure communication, the SALTO NCoder supports multiple credential technologies (MIFARE and iCLASS Seos) and digital key delivery establishing security between devices. ProAccess SPACE system The ProAccess SPACE system allows operators to grant users access permission for multiple doors and zones, configure date and time for access, and even schedule timed access. The SALTO NCoder lets platform operators manage all access control needs with one smart and secure device. Quickly and efficiently manage system operator user key creation, visitor management, and PPD (SALTO Portable Programming Device) data storage from a single smart and contactless secure management device. SALTO NCoder features: Compatibility: Runs on SALTO ProAccess SPACE and currently programs MIFARE DESFire EV1 and EV2 cards and tags and iCLASS Seos versions. Communications protected by standard cryptography (DTLSv1.2 - AES128) Built-in Ethernet and USB interfaces DHCP IP addressing Standards-compliant reader/encoder with SAM data is not stored in the device to ensure secure key management technology system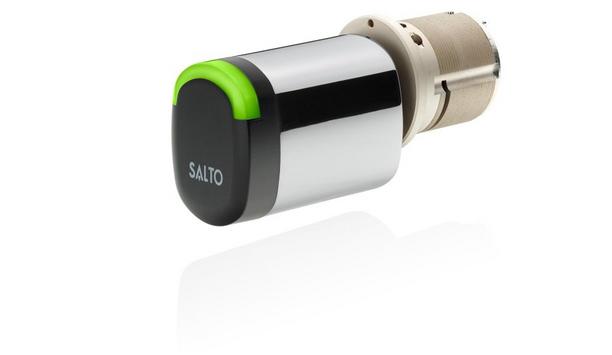 SALTO unveils new electronic cylinder, SALTO Neo Cylinder with advanced wireless access control technology
SALTO Systems, a globally renowned manufacturer of electronic access control solutions, has released the SALTO Neo Cylinder, a new electronic cylinder that offers more features and better functionality than any other cylinder on the market. The compact SALTO Neo Cylinder is designed for doors where fitting an electronic escutcheon is not possible or required and can be installed on standard doors, server racks, gates, cabinets, electric switches, sliding doors and more. It's available in an extensive range of models to suit almost any kind of door – from Europe to Asia to the Americas. SALTO Neo Cylinder The SALTO Neo Cylinder provides the most efficient and convenient way of securing buildings and assets. The re-engineered clutch system design makes efficient use of energy, dropping consumption to impressively low levels, resulting in 100,000/130,000 cycles with just one set of batteries. System standby power consumption is reduced, which extends the electronic cylinder's battery life. The IP66-rated SALTO Neo Cylinder is weather-resistant, making it especially suitable for the outdoors in even the harshest of environments. Encapsulated safely inside the tough Neo Cylinder exterior is the absolute latest in electronic lock technology. Certified to high security standards The SALTO Neo Cylinder is designed to provide users the finest in safety and security Certified to the highest security standards, and pursuing ever-higher quality and reliability, the SALTO Neo Cylinder is designed to provide users the finest in safety and security. The SALTO Neo Cylinder offers value far beyond security. However, upgrading a mechanical door to electronic access control enhances security, but the SALTO Neo Cylinder provides greater control over the door by offering end-users access to audit trails, reports, alerts and so much more. Utilises smart keys and mobile technology Using smart keys and mobile technology with the SALTO Neo Cylinder allows users to manage access rights quickly and keyless, which is more secure than using mechanical keys. There is also additional value in the flexibility, convenience and operational efficiency provided by the Neo Cylinder's wireless technology. SALTO continues to release impressive technological innovations where connectivity between the door, user and system operations aids the growth of overall access control for any building application or access type. Keyless access control solution "SALTO's new Neo Cylinder technology allows us to introduce customers, systems operators and installers to new experiences and to connect keyless access where we couldn't have justified wiring a door before," said Marc Handels of SALTO Systems. Marc adds, "We've seen for years that electronic locking technology is an ecosystem that has continuous change and growth and we've had to consider how to best anticipate customers' needs and recommend smart locking solutions that are easy to adopt and install." SALTO KS cloud-based access management platform SALTO Neo Cylinder has more functionality and performance capability than any other cylinder on the market" He further said, "The SALTO Neo Cylinder has more functionality and performance capability than any other cylinder on the market, allowing businesses to connect to their on-premises network via advanced SVN technology or the cloud with our SALTO KS cloud-based access management platform." Because the SALTO Neo Cylinder is compatible with SALTO SVN, SALTO BLUEnet Wireless and the SALTO KS – Keys as a Service – cloud-based technology, it can be switched to any of SALTO's technology platforms at any time without changing the hardware. This allows businesses to decide which technology fits better with their security, operations and IT needs. Featuring SALTO SVN-Flex and JustIN Mobile technology The SALTO Neo Cylinder adds SALTO SVN-Flex technology, which increases the potential, efficiency and reliability of the SALTO SVN, yielding better security, control and convenience for users and sites. SALTO JustIN Mobile technology is onboard every cylinder. This gives users and system administrators the capability to send or receive a mobile key to open any door or gate with an installed SALTO Neo Cylinder with their iOS or Android Bluetooth or NFC-enabled smartphone. SPACE data-on-card on-premise management software This adds incredible convenience and efficiency for end-users in the field which is where a SALTO Neo Cylinder would most likely be used. JustIN mobile app capability also complements usage of SALTO's other management platforms, such as SALTO SPACE data-on-card on-premise management software or the SALTO KS cloud solution. For any building, function or model, SALTO offers the perfect electronic cylinder to fit any door. Available in the beginning of July of 2020, the SALTO Neo cylinder delivers an easy-to-use electronic locking platform that integrates all physical security needs through smart, wireless and battery-operated smart cylinders, providing all the latest user access information for virtually all of the doors in a facility.
Related white papers
Beyond security: access control for multi-tenant sites
RFID and smartphone readers in physical access control
Access control & intelligent vehicle screening