SALTO Access Controllers
(8)
Browse Access Controllers
Access control controller products updated recently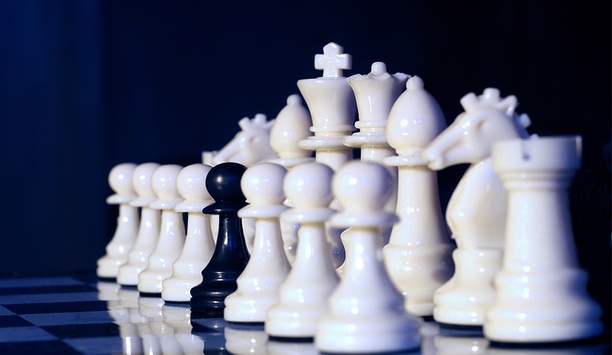 How to build an insider threat programme
Insider threat programmes started with counter-espionage cases in the government. Today, insider threat programmes have become a more common practice in all industries, as companies understand the risks associated with not having one. To build a programme, you must first understand what an insider threat is. An insider threat is an employee, contractor, visitor or other insider who have been granted physical or logical access to a company that can cause extensive damage. Damage ranges from emotional or physical injury, to personnel, financial and reputational loss to data loss/manipulation or destruction of assets. Financial and confidential information While malicious insiders only make up 22% of the threats, they have the most impact on an organisation Most threats are derived from the accidental insider. For example, it's the person who is working on a competitive sales pitch on an airplane and is plugging in financial and confidential information. They are working hard, yet their company's information is exposed to everyone around them. Another type of insider, the compromised insider, is the person who accidentally downloaded malware when clicking on a fake, urgent email, exposing their information. Malicious insiders cause the greatest concerns. These are the rogue employees who may feel threatened. They may turn violent or take action to damage the company. Or you have the criminal actor employees who are truly malicious and have been hired or bribed by another company to gather intel. Their goal is to gather data and assets to cause damage for a specific purpose. While malicious insiders only make up 22% of the threats, they have the most impact on an organisation. They can cause brand and financial damage, along with physical and mental damage. Insider threat programme Once you determine you need an insider threat programme, you need to build a business case and support it with requirements. Depending on your industry, you can start with regulatory requirements such as HIPAA, NERC CIP, PCI, etc. Talk to your regulator and get their input. Everyone needs to be onboard, understand the intricacies of enacting a programme Next, get a top to bottom risk assessment to learn your organisation's risks. A risk assessment will help you prioritise your risks and provide recommendations about what you need to include in your programme. Begin by meeting with senior leadership, including your CEO to discuss expectations. Creating an insider threat programme will change the company culture, and the CEO must understand the gravity of his/her decision before moving forward. Everyone needs to be onboard, understand the intricacies of enacting a programme and support it before its implemented. Determining the level of monitoring The size and complexity of your company will determine the type of programme needed. One size does not fit all. It will determine what technologies are required and how much personnel is needed to execute the programme. The company must determine what level of monitoring is needed to meet their goals. After the leadership team decides, form a steering committee that includes someone from legal, HR and IT. Other departments can join as necessary. This team sets up the structure, lays out the plan, determines the budget and what type of technologies are needed. For small companies, the best value is education. Educate your employees about the programme, build the culture and promote awareness. Teach employees about the behaviours you are looking for and how to report them. Behavioural analysis software Every company is different and you need to determine what will gain employee support The steering committee will need to decide what is out of scope. Every company is different and you need to determine what will gain employee support. The tools put in place cannot monitor employee productivity (web surfing). That is out of scope and will disrupt the company culture. What technology does your organisation need to detect insider threats? Organisations need software solutions that monitor, aggregate and analyse data to identify potential threats. Behavioural analysis software looks at patterns of behaviour and identifies anomalies. Use business intelligence/data analytics solutions to solve this challenge. This solution learns the normal behaviour of people and notifies security staff when behaviour changes. This is done by setting a set risk score. Once the score crosses a determined threshold, an alert is triggered. Case and incident management tools Predictive analytics technology reviews behaviours and identifies sensitive areas of companies (pharmacies, server rooms) or files (HR, finance, development). If it sees anomalous behaviour, it can predict behaviours. It can determine if someone is going to take data. It helps companies take steps to get ahead of bad behaviour. If an employee sends hostile emails, they are picked up and an alert is triggered User sentiment detection software can work in real time. If an employee sends hostile emails, they are picked up and an alert is triggered. The SOC and HR are notified and security dispatched. Depending on how a company has this process set-up, it could potentially save lives. Now that your organisation has all this data, how do you pull it together? Case and incident management tools can pool data points and create threat dashboards. Cyber detection system with access control An integrated security system is recommended to be successful. It will eliminate bubbles and share data to see real-time patterns. If HR, security and compliance departments are doing investigations, they can consolidate systems into the same tool to have better data aggregation. Companies can link their IT/cyber detection system with access control. Deploying a true, integrated, open system provides a better insider threat programme. Big companies should invest in trained counterintelligence investigators to operate the programme. They can help identify the sensitive areas, identify who the people are that have the most access to them, or are in a position to do the greatest amount of harm to the company and who to put mitigation plans around to protect them. They also run the investigations. Potential risky behaviour Using the right technology along with thorough processes will result in a successful programme You need to detect which individuals are interacting with information systems that pose the greatest potential risk. You need to rapidly and thoroughly understand the user's potential risky behaviour and the context around it. Context is important. You need to decide what to investigate and make it clear to employees. Otherwise you will create a negative culture at your company. Develop a security-aware culture. Involve the crowd. Get an app so if someone sees something they can say something. IT should not run the insider threat programme. IT is the most privileged department in an organisation. If something goes wrong with an IT person, they have the most ability to do harm and cover their tracks. They need to be an important partner, but don't let them have ownership and don't let their administrators have access. Educating your employees and creating a positive culture around an insider threat programme takes time and patience. Using the right technology along with thorough processes will result in a successful programme. It's okay to start small and build.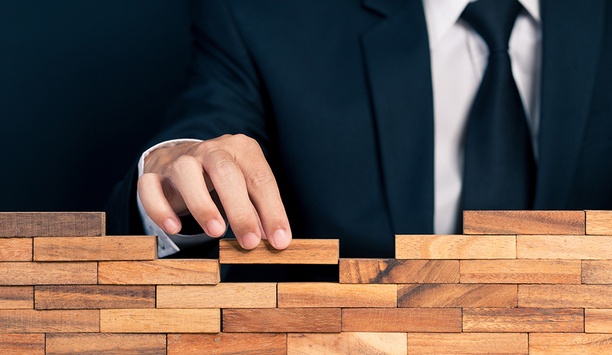 The benefits of an integrated security system
Today, the world is connected like never before. Your watch is connected to your phone, which is connected to your tablet and so on. As we've begun to embrace this 'smart' lifestyle, what we're really embracing is the integration of systems. Why do we connect our devices? The simplest answer is that it makes life easier. But, if that's the case, why stop at our own personal devices? Connection, when applied to a business' operations, is no different: it lowers effort and expedites decision making. Integrating security systems Systems integration takes the idea of connected devices and applies it to an enterprise Systems integration takes the idea of connected devices and applies it to an enterprise, bringing disparate subcomponents into a single ecosystem. This could mean adding a new, overarching system to pull and collect data from existing subsystems, or adapting an existing system to serve as a data collection hub. Regardless of the method, the purpose is to create a single, unified view. Ultimately, it's about simplifying processes, gaining actionable insights into operations and facilitating efficient decision-making. Although integration is becoming the new norm in other areas of life, businesses often opt out of integrating security systems because of misconceptions about the time and resources required to successfully make the change. So, instead of a streamlined operation, the various security systems and devices are siloed, not communicating with each other and typically being run by different teams within an organisation. Time-intensive process When systems are not integrated, companies face a wide range of risks driven by a lack of transparency and information sharing, including actual loss of property or assets. For example, a team in charge of access control is alerted to a door being opened in the middle of the night but can't see what exactly is taking place through video surveillance. Without integrated systems they have no way of knowing if it was a burglar, an equipment malfunction or a gust of wind. Without integration between systems and teams, the ability to quickly put the right pieces in front of decision makers is missing. Instead, the team would have to go back and manually look for footage that corresponds with the time a door was open to figure out which door it was, who opened it and what happened after, which can be a time-intensive process. Integrating access control and surveillance systems Theft and vandalism occur quickly, meaning systems and users must work faster in order to prevent it This slowed response time adds risk to the system. Theft and vandalism occur quickly, meaning systems and users must work faster in order to prevent it. Security systems can do more than communicate that theft or vandalism occurred. Properly integrated, these systems alert users of pre-incident indicators before an event happens or deter events altogether. This gives teams and decision makers more time to make effective decisions. Integrating access control and surveillance systems allows for a more proactive approach. If a door is opened when it's not supposed to be, an integrated system enables users to quickly see what door was opened, who opened it and make a quick decision. Integrated solutions are more effective, more efficient and help drive cost-saving decisions. Ideally, companies should establish integrated solutions from the start of operations. This allows companies to anticipate problems and adjust accordingly instead of reacting after an incident has occurred. Security camera system Although starting from the beginning is the best way to ensure comprehensive security, many companies have existing security systems, requiring integration and implementation to bring them together. Typically, companies with established security systems worry about the impact to infrastructure requirements. Is additional infrastructure necessary? How and where should it be added? What financial or human resources are required? These concerns drive a mentality that the benefits gained from an integrated solution aren't worth the costs of implementation. Thankfully, this is becoming less of a problem as security providers, like Twenty20™ Solutions, work to offer adaptable solutions. With flexible options, operators don't worry about adding or replacing infrastructure to align with a provider's model. This allows users to monitor camera footage and gate traffic from one system If a company has an existing security camera system, but identifies a need for access control, a modern integrated solution provider can supply the gates for access points and equip the gates and cameras with the technology to connect the two. This allows users to monitor camera footage and gate traffic from one system. This model also spares operators additional costs by using a sole vendor for supplemental needs. Overall management of security While a single, unified system is beneficial for cost saving, it can also help the overall management of security. The ability to view all operating systems in one dashboard allows security personnel to manage a site from any location, reducing the expense and effort required to manage a system. The mobile world today means security directors no longer need to be in a centralised operations center to see alerts and make decisions. This simplifies processes by allowing users to quickly see an alert, pull up a camera, delete a user or check an access log from a phone. Modern networks are secure and accessible to those with permissions, without requiring those users to be physically present. Consolidating security systems is the first step companies can take toward streamlining work, information and costs. The next step is integrating all sites, both remote and on-grid. Energy and communication technology The integration of sites and systems turns mountains of data and information into actionable intelligence Traditional methods demanded two systems: one for on-grid facilities and another for off-grid locations. With advancements in energy and communication technology, the need for multiple systems is gone. Data from remote sites can be safely and securely fed into an existing system. These remote locations may gather, distribute and manage data in a different manner than a connected system due to the cost of transmission via remote connections (i.e., cellular or satellite connection). The end result, however, is a consistent and holistic view of operations for the decision maker. The integration of sites and systems turns mountains of data and information into actionable intelligence. With connected devices monitoring occurrences at individual sites, as well as events across locations, the data tells a story that is unhindered by operational silos or physical space. Identifying patterns and trends Instead of providing 10 hours-worth of footage that may or may not be relevant, system analytics can provide users with the specific set of information they need. Incidents once discarded as 'one-off' events can now be analysed and data-mapped to identify patterns and trends, directing future resources to the most critical areas first. Consumers are increasingly expecting everything they need to be right where they need it – and businesses are right behind them. The current generation of security professionals are increasingly expecting the simplicity of their everyday personal tasks to be mirrored in enterprise systems, which means giving them the ability to see what matters in one place. A unified system can provide just that, a single view to help simplify processes, promote cost saving and accelerate decision making.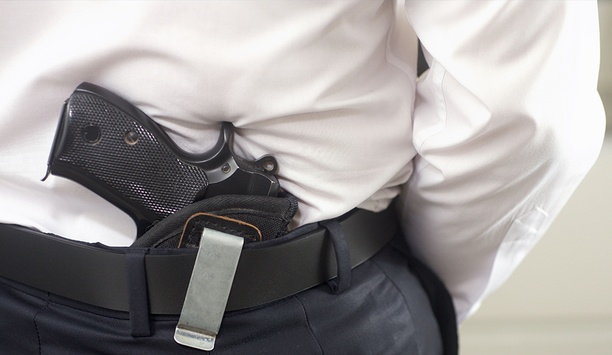 A secured entrance is the first defence against an active shooter
The statistics are staggering. The death tolls are rising. And those who now fear environments that were once thought to be safe zones like school campuses, factories, commercial businesses and government facilities, find themselves having to add the routine of active-shooter drills into their traditional fire drill protocols. The latest active shooter statistics released by the FBI earlier this year in their annual active-shooter report designated 27 events as active shooter incidents in 2018. The report reveals that 16 of the 27 incidents occurred in areas of commerce, seven incidents occurred in business environments, and five incidents occurred in education environments. Deadly active-shooter events Six of the 12 deadliest shootings in the country have taken place in the past five years Six of the 12 deadliest shootings in the country have taken place in the past five years, including Sutherland Springs church, Marjory Stoneman Douglas High School, the San Bernardino regional center, the Walmart in El Paso and the Tree of Life Synagogue in Pittsburgh, which have all occurred since 2015. Although these incidents occurred in facilities with designated entry points common to churches, schools and businesses, the two most deadly active-shooter events since 2015 were the Route 91 Harvest music festival shooting in Las Vegas that left 58 dead and the Pulse nightclub killings in Orlando where 49 perished. As Christopher Combs, special agent in charge of the FBI field office in San Antonio, Texas, said during a news conference following the August 31 mass shooting in Odessa, Texas that claimed seven lives: "We are now at almost every two weeks seeing an active shooter in this country." Active shooter incidents Between December 2000 and December 2018, the FBI's distribution of active shooter incidents by location looks like this: Businesses Open to Pedestrian Traffic (74) Businesses Closed to Pedestrian Traffic (43) K-12 Schools (39) Institutions of Higher Learning (16) Non-Military Government Properties (28) Military Properties—Restricted (5) Healthcare Facilities (11) Houses of Worship (10) Private Properties (12) Malls (6) What the majority of these venues have in common is they all have a front entrance or chokepoint for anyone entering the facilities, which is why any active-shooter plan must include a strategy to secure that entry point. Situational awareness in perimeter and door security Preventing people with the wrong intentions from entering the space is the goal" According to Paul Franco, an A&E with more than 28 years of experience as a consultant and systems integrator focusing on schools, healthcare and large public and private facilities, that while active shooter incidents continue to rise, the residual effect has been an increase in situational awareness in perimeter and door security. "Certainly, protecting people and assets is the number one goal of all our clients. There are multiple considerations in facilities like K-12 and Healthcare. Preventing people with the wrong intentions from entering the space is the goal. But a critical consideration to emphasise to your client is getting that person out of your facility and not creating a more dangerous situation by locking the person in your facility," says Franco. High-security turnstiles "Schools today are creating a space for vetting visitors prior to allowing access into the main facility. Using technology properly like high-security turnstiles offer great benefits in existing schools where space constraints and renovation costs can be impractical." What steps should they be taken when recommending the proper door security to ensure the building is safe As a consultant/integrator, when discussions are had with a client that has a facility in a public space like a corporate building, government centre or industrial facility, what steps should they be taken when recommending the proper door security to ensure the building is safe and can protect its people and assets? For Frank Pisciotta, President and CEO of Business Protection Specialists, Inc. in Raleigh, North Carolina, a fundamental element of his security strategy is making appropriate recommendations that are broad-based and proactive. Properly identifying the adversaries "As a consultant, my recommendations must include properly identifying the adversaries who may show up at a client's door, the likelihood of that event occurring, the consequences of that event occurring, determining if there are tripwires that can be set so an organisation can move their line of defence away from the door, educating employees to report potential threats and creating real-time actionable plans to respond to threats. A more reactionary posture might include such thing as target hardening such as ballistic resistant materials at entry access points to a facility," Pisciotta says. Veteran consultant David Aggleton of Aggleton & Associates of Mission Viejo, California recommends that clients compartmentalise their higher security areas for limited access by adding multiple credential controls (card + keypad + biometric), along with 'positive' access systems that inhibit tailgating/piggybacking such as secure turnstiles, revolving door and mantrap if your entrances and security needs meet the required space and access throughput rates. Integrated solution of electronic access control Defining a single point of entry in some public facilities is becoming the new standard of care according to many A&Es and security consultants, especially in a school environment. This approach allows a concerted effort when it comes to staffing, visitor monitoring and an integrated technology solution. The bottom line remains: most buildings are vulnerable to a security breach A proactive stance to securing a door entryway will use an integrated solution of electronic access control, turnstiles, revolving doors and mantraps that can substantially improve a facility's security profile. The bottom line remains: most buildings are vulnerable to a security breach, so it's not a matter of if there will be a next active shooter tragedy, it's only a matter of where. Enhancing access control assurance "There is no easy answer to this question," says Pisciotta referring to how a secured entrance can deter an active shooter. "There have been at least two high-profile incidents of adversaries shooting their way into a facility through access control barriers. So, if the threat so dictates, a ballistic resistant might be required." He concludes: "There is obviously no question that turnstiles, revolving doors and man traps enhance access control assurance. Electronic access control is easy to integrate with these devices and providing that credentials are secure, approval processes are in place, change management is properly managed and the appropriate auditing measures in place, access control objectives can be met."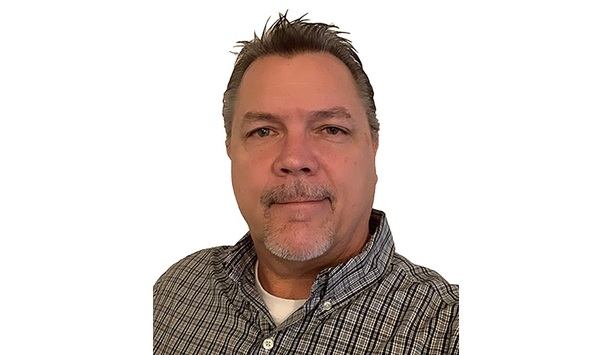 SALTO Systems names Jeff Thomas as Regional Sales Manager for the Plains Region
SALTO Systems, global manufacturer of electronic access control solutions, has named Jeff Thomas to the commercial sales team position of Regional Sales Manager for the Plains Region. Based in Iowa, Jeff oversees sales activity and territory growth in the Midwest Plains Region that includes North and South Dakota, Nebraska, Kansas, Missouri, Iowa, Minnesota, and West Wisconsin. He reports to SALTO Senior Vice President of Commercial Sales Michael J. Mahon. Security and access control solutions expert His knowledge and expertise in security will enhance and expand SALTO's success in the Plains Region" "Jeff is an excellent addition to the SALTO sales team as he has a great deal of experience in both regional sales management and access control," said Mahon. "His knowledge and expertise in security will enhance and expand SALTO's success in the Plains Region." Jeff has 19 years of professional experience as a regional sales manager and has spent the last 13 years working directly in the access control space. He has served as regional sales manager for companies that include The Millennium Group, Quatro Electronics, and United Technologies, Inc. (Lenel/GE Security). Network and communications He also has extensive experience in network, communications, and technology sales account management. He has earned a bachelor's degree in business and management from Metro State. "SALTO is the perfect fit for me as I have worked with SALTO in past roles and can clearly see its widely welcomed technology benefits with end users," Jeff said. "I look forward to working with the team and helping to continue the contagious growth of SALTO."
Telenot and Securiton among other market providers have confirmed participation in Security Essen 2020
Security Essen is continuing to consolidate its position as a platform for the security industry. Numerous companies have confirmed their participation in the leading international trade fair, which will take place at Messe Essen from 22 to 25 September 2020. Particularly pleasing: In addition to many long-standing customers, the registrations also include companies which will take part in Security Essen again for the first time after a break. Amongst others, Telenot and Securiton will present their innovations at Messe Essen. "We are delighted about the exhibitors' commitment to Security Essen," says Oliver P. Kuhrt, CEO of Messe Essen. "This emphasizes the significance of Security Essen as an important platform for the security industry". Innovations in burglar alarm technology The application specialist for everything to do with alarm and security systems will present its innovations Thomas Taferner, Head of Marketing and Sales at Telenot Electronic, justifies the return to Security Essen as follows: "We are delighted to be on board again at Security Essen 2020. In the past three years, we have increasingly tested smaller events. But Security Essen has proved to be the only all-encompassing trade fair for us where the entire industry from the installing specialist company to security officers from industry, planning offices, trade associations, building property insurers, CID advisory centers, fire departments and many other target groups obtains information. "The trade fair is particularly interesting for us in 2020, because Telenot will present extensive innovations and will greatly expand its spectrum. In addition to burglar alarm technology, we now also have fire alarm technology in our portfolio and, from 2020, access control technology, too." Also after a break, Securiton Deutschland will take part in Security Essen again. The application specialist for everything to do with alarm and security systems will present its innovations in Hall 3 - the exhibition area for access, mechatronics, mechanics, systems and perimeter protection. Locking technology and electronic access systems The two North Rhine-Westphalian companies Dom and Wilka have been continuous exhibitors at Security Essen for many years already. Moreover, they have already registered again for Security Essen 2020. Dom Sicherheitstechnik GmbH & Co. KG, headquartered in Brühl, is a manufacturer of innovative locking technology and electronic access systems. Wilka Schließtechnik GmbH is at home in the key Velbert region. Robert Schlieper, Managing Partner, Wilka: "In our industry, the focus is naturally on the security topic. For more than 150 years, Wilka has represented high quality standards in an area where it really matters that the product delivers what it promises. We are always looking forward to the interesting discussions on our stand""At Security, we have shown our (potential) customers exactly that for years already - patented mechanical cylinders, locks and locking systems for a wide range of requirements and the innovations from the field of electronics. And of course, we are always looking forward to the interesting discussions on our stand, because personal contact is rarely as easy to establish as it is there". Participation in Security Essen 2020 Many other companies - including market leaders, niche providers and new entrants - have also already confirmed their participation in Security Essen 2020. From Germany, these include Abus August Bremmicker Söhne, EVVA Sicherheitstechnik, Kötter Security, lunaHD, NSC Sicherheitstechnik, Salto Systems, T-Systems International, Videor E. Hartig and the Wagner Group. The trade fair will be a premiere, for example, for the Bosch start-up SAST. The young company will present its Internet of Things platform for security cameras for the first time at the trade fair. Security Essen is also seeded for international stars: Hanwha Techwin Europe, Hikvision, Inim Electronics, Vanderbilt International, Zhejiang Dahua and Zhejiang Uniview, among others, have confirmed their participation in the world's leading trade fair. Open, functional architecture After a construction period of around three and a half years, the modernisation of Messe Essen has been concluded since September 2019. From now on, exhibitors at and visitors to Security Essen will benefit from open, functional architecture, short distances, eight spacious, single-storey halls and plenty of daylight. For example, visitors can, for the first time, expect a complete and coherent range of available video products in the new Hall 5.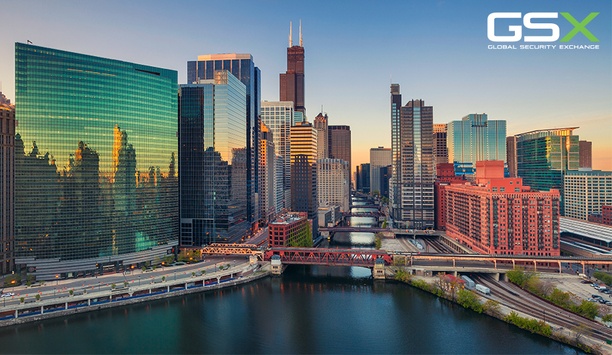 GSX 2019 Review: Emphasising integration, focusing on customer outcomes
Many exhibitors at GSX 2019 saw the show as a success, despite slower booth traffic on the second and third days. According to show sponsor ASIS International, there were more than 20,000 registrants from 125 countries around the world, including those who attended the conference as well as the exhibition. Exhibitors definitely put their best feet forward, enthusiastically promoting their technology breakthroughs, but how convincing were they? The comments from at least one attendee – a large corporate end user who represents a key demographic for show organisers – bluntly suggest that healthy scepticism was on display side-by-side with the promotional energy in play.On this floor, there are some lies being given out. Ask the tough questions, make the exhibitors show you" "On this floor, there are some lies being given out," said Rudy A. Wolter, CTO, Security and Investigative Services for Citigroup, a financial services corporation. He advised fellow attendees to "listen for them, ferret them out, ask the tough questions. Make [the exhibitors] show you." "Don't be afraid to ask these men and women questions," added Wolter. "Don't be afraid to challenge them. If you don't challenge them, they're not getting any better which means we aren't getting any better. At the end of the day, they're the leaders; they're the ones making change; they're the ones touching systems; they're the ones helping integration." Banking security with Verint At Citigroup, Wolter oversees 1,300 bank branches in North America that use Verint systems, including 23,000 cameras tied into a single command centre. Skepticism aside, Wolter also provided evidence that even tough customers can be brought around. Specifically, he is sold on Verint: "When you have a problem, this company listens," he told attendees at a Verint gathering on the show floor. New at GSX 2019 is the Verint Video Investigator, which is software that empowers investigators to quickly find the data they need to identify security threats in near real-time. In all, Verint serves in excess of 2,300 individual financial institutions, with tens of thousands of branches. Wolter was one of several end users willing to sing their praises publicly. Other GSX exhibitors were also proud to have their own real-world success stories. Placing the emphasis on outcomes At GSX, I heard more than once that outcomes are more important than technologies. Customers don't want to hear about technologies, but rather about what those technologies can do for them. Avigilon, now a subsidiary of Motorola Solutions, is another company that is focused on outcomes rather than technology per se. "Instead of focusing on megapixels and terabytes, the end user is focused on perimeter security, loss prevention and risk management," says John Kedzierski, Sr. VP of Video Solutions at Motorola Solutions. "We are working to provide that outcome." The end user is focused on perimeter security, loss prevention and risk management" How operators work to ensure outcomes is another aspect that is changing, says Kedzierski. "Watching video is obsolete," he says. Using Avigilon's new system, the operator instead is looking at colour-coded hexagons; one color means motion, another means an analytic event. Operators click on various hexagons to view video. Also at GSX 2019, Avigilon featured its new H5A camera line, with expanded object classification analytics, detailed object detection, and tracking in crowded scenes; and focused on the Avigilon Blue cloud system. They are working to make every camera capable of detecting faces, which can be matched to a watch list. How technology addresses marketplace changes Addressing the changing marketplace was another GSX theme. As the workplace changes, ASSA ABLOY Americas is adapting its technology to address new employment practices such as "hot-desking", and remote and mobile workers, says Peter Boriskin, Chief Technology Officer. Systems have to be able both to protect assets and also to provide flexibility to accommodate the changing workforce, he said. Corporate acquisitions are directly expanding the capabilities that ASSA ABLOY brings to the market. For example, they recently acquired Luxer One, a locker company that enables secure delivery of packages without customers needing to stand in line or wait for service. Deliveries can be made in seconds. Peter Boriskin of ASSA ABLOY Americas led a booth tour, including new power capabilities gained in the acquisition of LifeSafety Power Another recent ASSA ABLOY acquisition is LifeSafety Power, which is expanding the company's capability to provide proactive data on wired systems by tracking power usage. For example, a spike in current might mean a problem with a component. Compiling "intelligent triggers" enables creation of a dashboard to provide analytics of wired systems. ASSA ABLOY has also been devising predictive analytics of wireless locks to predict battery life, for instance, and to address other maintenance challenges. "We want to know what's going on at a door without visiting it," says Boriskin. New exhibitors make their mark New exhibitors were part of the GSX mix. One new exhibitor was Vaion. It's their first trade show after launching at IFSEC in London in June. Vaion combines a small camera portfolio with on-premise servers and software managed through the cloud for an end-to-end solution. Tormod Ree, co-founder and CEO, calls it a "hybrid cloud delivery model". Vaion is also a "more proactive security model", said Ree. Video is analysed for anomalies, and the server "learns" what is normal and not normal. The system provides alerts and notifications, occupancy counting and traffic control, among other features. And "overlays" are employed to present information on a map. Vaion can highlight video that is more likely to be relevant and prioritise feeds that have more activity. Vaion designs the hardware, which is manufactured in Taiwan. Vaion was a first-time exhibitor at GSX 2019 with their end-to-end video system; Tomod Ree is co-founder and CEO Gunshot detection technology EAGL Technology displayed their "Firefly" gunshot detection technology at GSX 2019. Based on technology originally developed for use in the military for sniper detection, the U.S. Department of Energy adapted it to civilian uses after the Sandy Hook School shooting. Boaz Raz, CEO, said the technology is the "most advanced and affordable, wireless for use indoors or outdoors, and it can control doors and cameras". It doesn't "listen" for gunshots like some competitors; rather it measures energy for "6 sigma" accuracy (almost 100%). Defining, and redefining, end-to-end solutions End-to-end solutions were all the rage at GSX 2019, but Allied Universal was one exhibitor that pondered what, exactly, is an end-to-end solution? It means different things to different people. For example, a video company's end-to-end solution would not include access control. When Allied Universal claims to offer an end-to-end solution, they mean it in the broadest definition of the term, including all security systems deployed for a customer as well as the important human element (i.e., manguarding). "The industry's emphasis on 'end-to-end' doesn't encompass a full solution," says Mike Mullison, Allied Universal's Chief Information Officer. "When somebody uses the term end-to-end, you have to ask: What's at both ends?" The lines between cyber and physical threats are blurring. Clients want full-service solutions" "The lines between cyber and physical threats are blurring," adds Mullison. "Clients want full-service solutions." Allied Universal is adding new technology elements to its offering, and Mullison says "the next phase of growth will be fueled by technology." Allied Universal recently introduced the Heliaus product, a smart phone app that accesses an analytics engine to predict outcomes and prescribe optimum responses. It literally puts technology in a security guard's hand. One customer has found that use of the technology resulted in a 20% reduction in safety and security incidents. The latest in access control among exhibitors In addition to video, access control had a big profile at GSX 2019, as evidenced by ASSA ABLOY America and many other companies. Another example is SALTO Systems, featuring its new NEO cylinder for wireless access control and the SALTO Virtual Network (SVN); the SVN-Flex extends and increases the number of updating points directly to the door. The SVN-Flex extends and increases the number of updating points directly to the door The compact SALTO NEO Cylinder is designed for doors where fitting an electronic escutcheon is not possible or required and can be installed on standard doors, server racks, gates, cabinets, electric switches, or sliding doors. Low energy consumption results in 110,000 cycles with just one set of batteries. Other SALTO products are SALTO KS (Keys as a Service); SALTO BLUEnet Wireless for Bluetooth RF-driven real-time control of doors; the XS4 One Deadlatch stand-alone electronic lock; and JustIN Mobile, which replaces the need for an access card by securely sending a mobile key Over the Air (OTA) to an iOS or Android device from SALTO's ProAccess SPACE management software. The next step in integration A new company reflecting the GSX emphasis on integration is Security and Safety Things (SAST), which is still in launch mode but expects to have its first pilot customers in the Q4. The first camera vendors embracing the SAST platform will have cameras for sale at ISC West in the spring. SAST is creating an Internet of Things (IoT) platform for the next generation of security cameras. The SAST App Store will allow developers to build and market new applications, similar to today's app stores for smartphones.SAST is creating an IoT platform for the next generation of security cameras "SAST is a technology platform, but it is also a business platform and a relationship platform," said Emmanuel Ventadour, VP Sales and Marketing. For app developers, SAST also provides non-technical commercial services (i.e., easing their route to market.) Hartmut Schaper, CEO, emphasises the "openness" of the company. Even though they are a spinoff of Bosch, they are treating every camera manufacturer equally, he says. For integrators, the use of apps can expand their field of play. Apps will empower integrators to use video for more business processes – not just security – and expand their reach with customers, says Schaper. From scepticism to sales There were plenty of product claims at GSX to feed the skepticism of even the toughest of potential customers. Fortunately, product claims were only the beginning of conversations with attendees at this year's show. No doubt manufacturers were put through their paces more than once, and a few of them even came out on the other side with potential new business to show for their efforts. That's the true measure of success at GSX 2019, or any trade show. Click here to read our reviews from Day One and Day Two of the show.
Featured white papers
Understanding the trade-off between image resolution and field of view
Download
A blind spot in governance, risk and compliance
Download
H.265 High Efficiency Coding: Video compression for security applications
Download