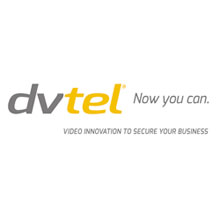 DVTEL develops open-standard, end-to-end video surveillance solutions
DVTEL, INC., the video surveillance solutions provider, will host an educational webinar on Tuesday, Oct. 28, 2014, to familiarise both integrators and end users with DVTEL Cloud Services, the company's remote monitoring solution that enables a proactive approach to system monitoring in real-time, from anywhere.
DVTEL Cloud Services is a surveillance system health monitoring tool that allows users to view, monitor and manage site installations and detect potential problems before they even occur.
The educational webinar will cover the benefits available through DVTEL Cloud Services, which include:
• Easy access to information from any location with internet access and a browser
• Automatic alerts when system thresholds are crossed
• Ability to view status of systems, servers and cameras at any time to proactively take action
• Cost savings through reduced time for troubleshooting and on-site visits
The Cloud Services webinar will be held Tuesday, Oct. 28, at 10 a.m. CST and will be repeated at 2 p.m. CST the same day. To register, click here.
Download PDF version