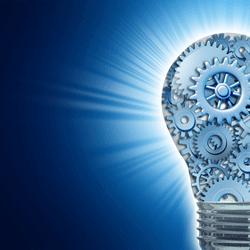 The intertwining of security and IT is requiring consultants to redefine their role
Security consultants have traditionally operated inconspicuously while providing quality, independent advice to customers around their security requirements. However, the relentless intertwining of IT and security in the form of IP technology has required consultants to adapt, and consequently redefine their role within the space. In this article Daniel Wan, Channel Marketing Leader UK at Honeywell Security Group explores this evolution in the role of the security consultant.
Increasing importance of IT in the security industry has indubitably had profound effects on the different stakeholder groups within the industry that is already marred with the ongoing shift from analogue to IP security solutions. It has affected manufacturers in the range of solutions that the market demands: installers in the technical, business and sales competencies to deploy, support and sell security systems, and end users who are coping with more powerful, yet more complicated technology.
Though IP has derailed the security industry's habitual ecosystem, it is being adopted by the industry gracefully. Manufacturers of security products are offering free training courses over IP benefits to installers and security consultants to help them adapt to this irreversible trend.
Emergence of "IT-rich" security consultants
For many years, independent security consultants have provided a highly sought after service to customers looking to invest in solutions to protect their organisation These consultants play an important role for the user as they are usually vendor agnostic and provide unbiased recommendations on products and technology to users . They help users in drawing up a tender list and procuring the right security solutions at the most competitive price. However, the growing prevalence of IP has certainly reshaped the role of the security consultant as the traditional audience of a consultant - the security or facilities manager - is increasingly joined by a technology savvy, IT manager. This is a radical shift in thinking and approach for consultants who have built a business around site managers reliant on their understanding of 'the technology'.
Security consultants are now keeping themselves abreast of technology advances and developments since IP solutions are evolving at a much quicker rate unlike their analogue counterparts
IT managers understand "the technology" quickly and easily. Understanding the IP network and managing the software associated with it is an integral part of their job. Consequently, this shift has prompted consultants to evolve by immersing themselves in IT terminology and honing their technical expertise to be able to advise an IT-focussed audience just as effectively as a facilities manager. In addition, security consultants are now keeping themselves abreast of technology advances and developments since IP solutions are evolving at a much quicker rate unlike their analogue counterparts.
Consultant training programmes gather momentum
Consultant programmes led by manufacturers offer crucial insights into ongoing trends and effectiveness of IP security solutions to specifiers and consulting engineers. In some cases, training results in tangible qualifications for participants. Another key driver behind attendance at these sessions is the desire amongst consultants to understand rapidly evolving EN regulations governing the installation, specification and operation of intruder alarms. This is a particular area of focus for security consultants with further standards for CCTV and access control expected from BSIA and CENELEC in the coming years.
IP has reshaped the traditional role of the security consultant increasing reliant on working with technology savvy IT manager
Rise of IT-oriented hiring
The intertwining of IT and security systems is also influencing the recruitment strategies implemented by security consultants. To ensure essential competencies, they are increasingly hiring staff with advanced qualifications in information technology, and encouraging IT skills development amongst their employee base.
Leaning towards larger organisations:
Another more subtle impact of technological advances in changing the role of the security consultant is the way in which some specifiers have started to refocus their core business on addressing the higher end of the market. For larger organisations, a new or upgraded security system can represent millions of pounds of investment; a bad decision can prove costly. Consequently, the need for an independent third party to provide the necessary advice and assurance to both facilities and IT managers is growing.
In summary, as the security industry at large has responded to the tectonic shifts brought about by the onset of IP, independent organisations have worked hard to do the same. Just as independent standards bodies such as PSIA and ONVIF have invested time and energy imposing much-needed regulation around IP to develop trustworthy industry standards, security consultants have similarly revitalised their businesses in response to the trend. Boosted by an insatiable appetite for information and education, a determination to stay relevant in the coming decades, and a willingness to adapt, the future has never been brighter for this important stakeholder group.
Download PDF version