Mitsubishi Video Servers (IP Transmission) / Video Encoders
(1)
Browse Video Servers (IP Transmission) / Video Encoders
Video server (IP transmission) products updated recently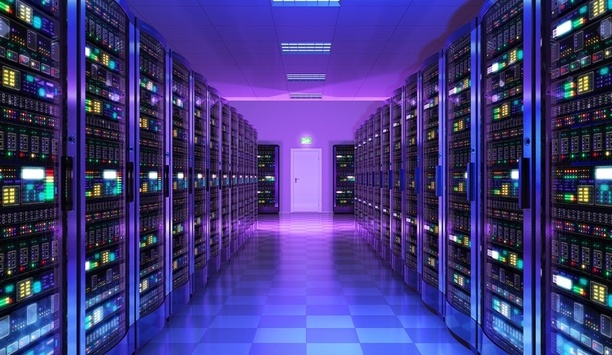 7 steps to make VMS system design and installation easier
For those of you old enough to remember, video matrix switchers were once the heyday of surveillance camera control. These cumbersome antiques were at the heart of every major video surveillance system (CCTV at the time) in premier gaming properties, government installations and corporate industrial complexes. They required more physical labour to construct and configure than perhaps the pyramids – maybe not – but you get the picture. And then digital video made its way in to the market and everything changed, transforming the physical demands for camera control and management from a hardware-centric to a software driven process. We've come a long way in a few short years, and the borders that once defined IT and security continue to diminish, if not disappear completely There's no doubt that this migration also presented significant challenges as many security professionals often struggled with all things IT and software programming being one of the industry's soft spots. Fortunately, we've come a long way in a few short years, and the borders that once defined IT and security continue to diminish, if not disappear completely. However, the complexities of today's VMS functionality can be intimidating for anyone tasked with installing one of these systems given all of the user-defined options available from the simplest camera sequencing and bandwidth allocations to mobile management and enterprise level integration. This is where truly advanced VMS solutions need to shine on both the operations and the design/build sides of the equation. Smart VMS design There are more solutions products labelled "VMS solutions" out there than ever before. The issue is the fact that many of these "solutions" really don't fall into the category of a true VMS by today's standards but offer basic camera and NVR control. No doubt that there is a place for such software programs in the market. However, VMS solutions from the likes of OnSSI and other industry-leading companies offer distinct and superior management and control capabilities for demanding security and business intelligence applications. Perhaps of equal importance, these top-tier VMS solutions incorporate provisions for installers, so they have a clear and easier implementation path. OnSSI offers VMS solutions with smart camera drivers Here are seven attributes that can assist with the design and implementation of an advanced VMS solution: 1) Open architecture platform We need the ability to easily integrate with other systems and scale for future developments and physical system growth The ability to easily integrate with other systems and scale for future developments and physical system growth is largely dependent on a systems platform architecture. Here's where VMS solutions with open architecture provide a distinct advantage. Open-architecture solutions expand functionality by facilitating greater integration between multiple systems and components. This not only makes VMS solutions with open architecture easier to implement, it makes them extremely cost-efficient by eliminating the need for proprietary solutions. Open architecture systems also provide adherence to industry standards such as ONVIF and PSIA, as well as compression formats such as H.265 and MJPEG, and help ensure system integration and support of an extensive range of manufacturers' cameras and off-the-shelf hardware. Be wary of VMS solutions with limited camera manufacturer support. 2) Simple licensing processes and pricing Camera licenses and pricing is always a touchy subject, as any misunderstanding of a specific VMS solutions' licensing terms can prove to be costly after the fact. And it often seems that some VMS suppliers have gone to great lengths to complicate the process as to obscure actual Total Cost of Ownership (TCO). Perhaps the most direct, simple and straightforward camera licensing and pricing method is to have one license per IP address used by each camera/encoder on multi-channel devices. These should be perpetual licenses with no required annual fees or subscriptions. Additionally, the licensing agreement should be all inclusive without added fees for multiple clients, failover servers, active directory support, I/O devices, redundant management servers, technical support or security patches and updates. 3) Mixing and matching camera license types The ability to mix and match different camera license types within the same system helps facilitate a seamless and simple migration of new and pre-existing systems with minimal downtime or interruption in operation. The ability to mix and match camera licenses not only saves valuable design and installation time, it can provide considerable savings when integrating large, multi-tenant systems. Mix and match capabilities also allow system designers to apply specific feature sets to specific groups of cameras to best leverage functionality and budgets, as well as providing the flexibility to implement an on-site, virtual, or cloud-based VMS solution, without any additional cost. 4) Auto camera detection and configuration Another VMS set-up feature that eases the install process is the ability to forego device registrations or MAC address requirements Another VMS set-up feature that eases the install process is the ability to forego device registrations or MAC address requirements. This functionality allows installers to instantly locate cameras on the network and configure them centrally so they can easily replace older cameras while seamlessly retaining video recorded from them. The auto detection capability should also include the ability to detect and import CSV files, which can then be stored and used to configure camera templates for future camera installation profiles. 5) Smart camera driver technology VMS solutions with smart camera drivers offer valuable assistance during system implementation, and any time new cameras are added to the network or replace older models. Manufacturer-specific smart camera drivers expand the range of model-specific static drivers. Instead of storing the device's information (codecs, resolutions, frame rates, etc.) statically, a VMS with smart camera drivers queries devices for their capabilities using the manufacturers' proprietary protocol. All that is required for configuration is that the camera is available on the network. Smart camera drivers eliminate the need to wait for model-specific drivers or installation of driver packs, allowing for newly released cameras to be used immediately. Network security is an area where leading VMS suppliers like OnSSI have ramped up development efforts to stay ahead of hackers 6) Importance of network security Network Security is perhaps the greatest challenge faced by industry professionals today Network security is perhaps the greatest challenge faced by industry professionals today. This is an area where leading VMS suppliers like OnSSI have ramped up development efforts to stay ahead of hackers. New security developments to look for include TLS 1.2 encryption protocols for camera-to-server communications (SSL 3.0 supported for older cameras), as well as server-to-server communications. Additional safeguards to consider include: randomised video databases with no camera identification information to secure recorded data; support for Active Directory authentication; AES encryption between servers and clients; and AES encrypted exporting. 7) Automatic updates Regardless of the supplier you select for your VMS solution, they should be consistently providing new updates and security patches on a frequent if not regular basis. Keeping up with these updates can be a burden and are often overlooked leading to system failures and breeches. Advanced VMS solutions now feature automatic update service checks on a system-wide basis, eliminating the need to manually update individual servers and devices. This ensures that your VMS system always has the latest drivers, fixes and updates which assures overall security while reducing TCO. So next time you're getting a demo of the latest and greatest VMS solution, remember to ask what it offers in terms of design and implementation tools. Half the battle with new technologies is getting them installed and working properly. Without the right tools to accomplish these critical first steps, all the functionality in the world will do you little good.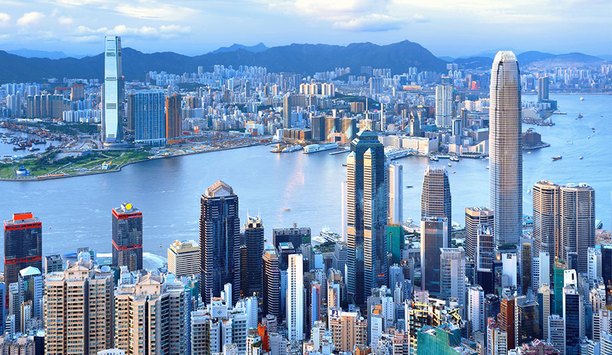 Video technology reimagined with the empowerment of IoT
It amazes me how in a few short years security systems have gone from simple, dumb cameras witnessing events to intelligent eyes, ears, speech and touch solutions that boost situational awareness far beyond human capabilities. It seems the only senses missing from the equation now are smell and taste. And who knows, someone might be working on those in a lab somewhere right now. But what's really fascinating to me is how the Internet of Things (IoT) has opened a world of possibilities for transforming security technology into something new yet again. With IoT we're able to push and pull nuggets of intelligence from sources we never considered before: environmental sensors, pressure plates, door lock timers and much more. It's helped us break through the constraining mindset that security systems are strictly single-purpose. With interconnectivity at the core, we're starting to imagine myriad ways to apply these tools to challenges outside the realm of security. Here are just a few examples. Flood management assistance Network camera adds another dimension and timeliness to flood management by helping responders investigate remotely As recent hurricanes and floods have shown, water damage can be devastating to a community. That's why some municipalities are using their city surveillance cameras in conjunction with water sensor to proactively address the problem. Water sensors collect data from multiple sources such as rain gutters, sewer systems and pump stations, in order to monitor fluctuations in water levels and water quality. If an alert triggers, having a network camera in proximity to visually verify the situation helps responders determine the best course of action. For instance, if multiple water detection sensors trigger alerts simultaneously or sequentially over a large area it's probably due to natural runoff from recent rainfall. But without eyes on the scene, how can you be sure? Network camera adds another dimension and timeliness to flood management by helping responders investigate and identify the cause of a trigger remotely. It might be a fire hydrant spewing water, a water main break or even a chemical spill. With video streaming live to the command center, staff can remotely inspect the area, determine the cause of the trigger and decide whether remediation is required, thus avoiding the expense of dispatching an investigative crew to a non-event. Some municipalities are using their city surveillance cameras in conjunction with water sensor to proactively address the problem Environmental control assistance Data centers house the lifeblood of a business so it's no wonder why companies work hard to protect them. We're all familiar with the integration of network cameras with access control systems to visually verify who is actually using the credentials. Network camera adds another dimension and timeliness to flood management by helping responders investigate and identify the cause of a trigger remotely But there's another aspect to protecting data centers and that's environment control. Data centers need to maintain optimum humidity and temperature for the racks of electronics. When environmental sensors in the facility detect out-of-norm ranges technicians can remotely command a network camera to zoom in on the gauges and help them determine whether remediation might be necessary. Coupling network cameras with other sensors in the data center can provide visual confirmation of other conditions as well. For instance, every time a data rack door-open-close sensor detects an event it can trigger the camera to pan to the location and stream video to security. Some data centers employ weight sensors at the doorway to weigh personnel and equipment as they enter the room and when they exit to ensure no additional hardware is being taken out of the facility or left inside without permission. Any discrepancy would trigger the camera to zoom in for a close-up of the individual's face and send a visual alert and ID information to security. Roadway management and parking assistance Network cameras have long played a part in city-wide traffic management. Adding video analytics and integration with network sensors, makes those cameras that much smarter and versatile. They can detect cars driving in bike lanes or driving in the wrong direction and capture license plates of offenders. Their ability to detect anomalous traffic flow patterns can be integrated with car counting sensors, networked electronic road signs and traffic light systems to automatically redirect vehicles to alternate routes. They make great, intelligent parking lot attendants, too. Working in conjunction with weight sensors network cameras can count vehicles coming into and leaving a lot or garage and verify when the facility has reached capacity. License plate recognition and video analytics can be used to ascertain that a vehicle entering a reserved parking space doesn't match the credentials and vehicle attributes in the database. With the addition of noise sensors and audio analytics, network cameras can improve roadway and parking facility safety by detecting and identifying specific sounds – breaking glass, car alarms, gun shots, and aggressive speech – and triggering a visual alert to first responders. Network cameras can improve roadway and parking facility safety by detecting and identifying specific sounds and triggering a visual alert to first responders Shopper experience assistance In the early days of online shopping, e-tailers designed their sites to replicate the in-store customer experience. In an ironic turn of events, today brick-and-mortar stores are trying to mirror the online shopping experience. To do so, they're turning their security systems into adjunct sales assistance. With network video and audio system automation they can recognise and acknowledge loyal customers with personal greetings. Retailers are applying people counting video analytics to checkout activity to create rules-based consistency in customer service With heatmapping analytics they can measure how much time a customer spends in a specific department or observe how they walk through the aisles of the store. They can track shopping behaviors such as items looked at that made it into the cart or didn't, or whether a customer actually checked out or left the merchandise behind. By capturing these shopping patterns and trends retailers can shape a more positive, more profitable customer shopping experience. For instance, integrating video analytics with point of sale systems and RFID sensors on merchandise tags can result in timely alerts to sales associates to recommend additional merchandise. This is a case of emulating how e-tailers let the customer know that other customers who bought X often also purchased items Y and Z. Or to avoid disappointing customers due to stock outages, retailers are linking weight sensors and video analytics to make sure their shelves are well-stocked and if not, quickly alert associates to what items need to be restocked. Capturing business intelligence Retailers are also using video cameras to monitor checkout queues and trigger automated announcements over the public-address system, closed system such as smartphones or other wireless communications devices that checkers are needed rather wait for a person to call for backup. IoT laid the groundwork for network security solutions to seamlessly integrate with other IP-based technologies, sensors and programs They're applying people counting video analytics to checkout activity to create rules-based consistency in customer service. While retailers will always use their surveillance camera for loss prevention, they're finding that integrating traditional technology in new ways can yield even bigger returns. Linking network video surveillance, video analytics, network communications system and sensors with point-of-sale systems and customer loyalty databases, retailers are capturing the business intelligence they need to get back in the game and make brick-and-mortar a greater overall experience than online shopping. A natural cross-over technology This trend towards integration has forever changed how organisations view their investment in security technology. The intelligence and versatility of a tool that can see, verify and analyse what's happening in real-time is spurring users to tap its cross-over potential for a host of other tasks that could benefit from more astute situational awareness – everything from manufacturing and equipment maintenance to logistics, inventory control and beyond. IoT laid the groundwork for network security solutions to seamlessly integrate with other IP-based technologies, sensors and programs. How we capitalise on that connection is only limited by our imagination.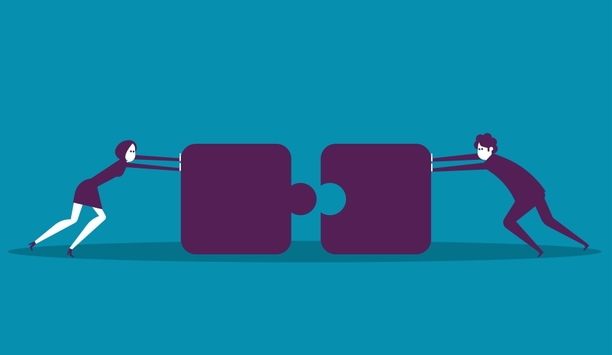 Top ten security industry mergers and acquisitions of 2018
Consolidation persisted in the physical security industry in 2018, and big companies such as Motorola, Canon and UTC continued to make moves. Also among the mergers and acquisitions (M&A) news in 2018 was a high-profile bankruptcy (that ended well), continuing consolidation in the integrator market, and the creation of a new entity called "LenelS2." Here's a look at the Top 10 M&A stories in 2018: 1. Motorola acquires Avigilon Motorola Solutions announced in February that it had entered into a definitive agreement to acquire video surveillance provider Avigilon in an all-cash transaction that enhances Motorola Solutions' portfolio of mission-critical communications technologies. Avigilon products are used by a range of commercial and government customers including critical infrastructure, airports, government facilities, public venues, healthcare centers and retail. The company holds more than 750 U.S. and international patents. 2. UTC Climate, Control & Security buys S2 Security UTC Climate, Controls & Security agreed in September to acquire S2 Security, a developer of unified security and video management solutions. UTC subsequently combined S2 with its Lenel brand to create LenelS2, "a global leader in advanced access control systems and services" with "complementary strengths." 3. Costar Technologies acquires Arecont Vision after bankruptcy Arecont Vision, the provider of IP-based megapixel camera and video surveillance solutions, announced in July that the acquisition by Costar Technologies, Inc. of its assets had been approved by the bankruptcy court. After the closing of the sale, the company began operating as Arecont Vision Costar, LLC and is part of Costar, a U.S. corporation that designs, develops, manufactures, and distributes a range of products for the video surveillance and machine vision markets. 4. Allegion acquires access control company ISONAS Allegion plc, a security products and solutions provider, agreed in June to acquire ISONAS through one of its subsidiaries. ISONAS' edge-computing technology provides access control solutions for non-residential markets. ISONAS' devices – like its integrated reader-controllers – utilise power over ethernet, making them easy to install and cost effective as they utilise existing customer infrastructures. The company is based in Boulder, Colo. 5. HID buys Crossmatch for Biometrics HID Global announced that it had acquired Crossmatch, a provider of biometric identity management and secure authentication solutions, from Francisco Partners. Crossmatch's portfolio of products includes biometric identity management hardware and software that complement HID's broad portfolio of trusted identity products and services. 6. BriefCam announces acquisition by Canon BriefCam, a global provider of video synopsis and deep learning solutions, announced its acquisition in May by Canon Inc., a global digital imaging solutions company. The addition of BriefCam to Canon's network video solutions products portfolio complements the Canon Group's previous acquisitions of Axis Communications and Milestone Systems. 7. Allied Universal acquires U.S. Security Associates Allied Universal, a security and facility services company, finalised its acquisition of U.S. Security Associates (USSA) in October, further building on its position in the security services industry. This acquisition includes Andrews International (including its Government Services Division and Consulting and Investigations and International Division) and Staff Pro. 8. Johnson Controls acquires Smartvue Corp. Johnson Controls announced in April that it had acquired Smartvue, a global IoT and video provider that empowers cloud video surveillance and IoT video services. The addition of the Smartvue cloud-based video platform will enhance Johnson Controls' offering of an end-to-end, smart cloud-based solution that can provide superior business data and intelligence to customers and added value to partners. 9. ADT acquires Red Hawk Fire & Security (and others) ADT Inc.'s acquisition of Red Hawk Fire & Security, Boca Raton, Fla., was the latest move in ADT Commercial's strategy to buy up security integrator firms around the country and grow their footprint. In addition to the Red Hawk acquisition, announced in mid-October, ADT has acquired more than a half-dozen security system integration firms in the last year or so. 10. Convergint Technologies continues to acquire Convergint Technologies announced in August the acquisition of New Jersey-based Access Control Technologies (ACT), bringing further electronic security systems experience to Convergint's service capabilities. Convergint has strategically grown its service footprint across the United States, Canada, Europe and Asia Pacific through strong organic growth and the completion of 18 acquisitions since early 2016. And it continues: Convergint announced acquisition of SI Technologies, Albany, N.Y., in November and Firstline Security Integration (FSI), Anaheim, Calif., in December. (And Convergint itself was acquired in February by private equity group Ares Management.)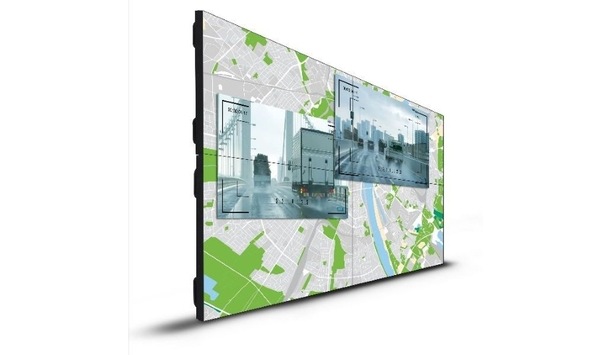 Mitsubishi Electric set to launch new and enhanced LCD video wall system at ISE 2020
Mitsubishi Electric will launch the latest version of its high-end LCD video wall system at ISE 2020. The LM55P4 is the latest iteration of Mitsubishi Electric's flagship 55" professional-grade LCD monitor, which has been successfully employed in a wide variety of mission-critical control room installations around the world. The LM55P4 offers a significantly improved visual experience when used in video wall applications thanks to the greatly reduced bezel width compared to earlier versions. At just 0.44mm, the obtrusive gaps between individual LCD tiles are virtually eliminated to create a near-seamless display. LM55P4 provides an attractive, high-specification and cost-effective alternative to DLP video walls where installation space is limited. Designed and built in Japan to the same exacting standards as its DLP rear projection systems, the LM55P4 is aimed at the most demanding applications where long-term reliability and low maintenance are key considerations. Built-in dynamic brightness controls The LM55P4 offers Full HD (1920x1080 pixel) performance and is rated for 100,000 hours operation. High brightness and contrast, together with an anti-glare screen surface makes it an excellent choice for small control rooms, breakout suites or meeting rooms. Built-in dynamic brightness controls ensure screens are always perfectly colour-balanced and tiling compensation ensures accurate screen geometry is maintained. LM55P4 is equipped with an OPS slot for extended functionality and features DisplayPort (1.2a), HDMI (HDR supported), DVID (with HDCP) and analogue video inputs. Monitors can be daisy-chained together via DisplayPort to create simple video wall applications with no external controller required. Visitors to ISE 2020 will be able to see the new LM55P4 along with an extensive range of rear projection and flat panel displays, including a new 1.25mm direct view LED screen designed specifically for control room use.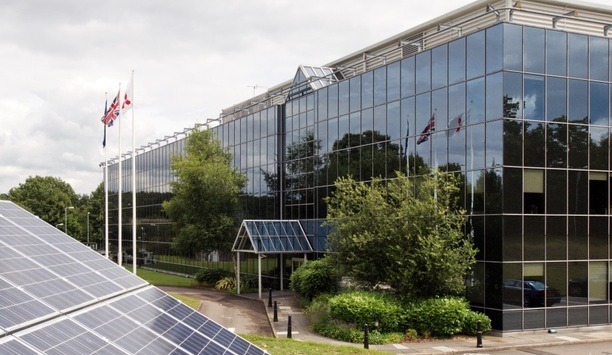 Amthal Fire & Security secures Mitsubishi electric contract
Amthal has been awarded a new support contract with global technology leaders Mitsubishi Electric Europe B.V, to upgrade and maintain security solutions at its UK Head Office, and across its regional UK offices. As one of the world's leading names in the manufacture and sales of electrical products and systems, Mitsubishi Electric has eight regional offices, including its UK Head Office in Hatfield, supporting over 700 staff members. New contract details The new contract with Amthal covers the provision of support and maintenance across each of Mitsubishi Electric's sites, to ensure security arrangements, including CCTV, intruder alarm and access control, are maintained to the highest level and upgraded quickly where required. Karen Kelsall, Mitsubishi Electric Business Services Team - Facilities Coordinator said, "Each of our UK office locations has its own security arrangements that must be maintained on a regular basis. We needed to source a reliable company that could not only achieve this requirement but also ensure we continue to offer our staff and visitors complete peace of mind at their place of work. Amthal proved themselves even before the contract was signed, responding to several different site requests quickly, with true technical capability and professionalism. Plus, being a local company to our head offices makes a difference to ensuring an efficient and sustainable supplier service that we look forward to building." Highest levels of operational excellence This contract award is extremely significant for Amthal, not only to be associated with such a global brand, but also to demonstrate our commitment to our customers" Jamie Allam, Commercial Director Amthal Fire & Security added, "This contract award is extremely significant for Amthal, not only to be associated with such a global brand, but also to demonstrate our commitment to our customers, both new and existing the team's knowledge, experience and expertise together with an ability to react quickly and get the job done, contributed to our appointment. And as per our core mission, vision and values, that run through everything we do, we will continue to work in partnership with Mitsubishi Electric to deliver the highest levels of operational excellence and continuity of service, both on a local basis to its main offices and regionally, across all sites." Independently owned, Amthal Fire & Security is dedicated to satisfying end-user needs for security safety and convenience offering design, installation, service and remote monitoring of advanced electronic fire and security solutions, including intruder, Fire, Access and CCTV systems. Amthal Fire & Security is accredited by the Security Systems and Alarm Inspection Board (SSAIB) United Kingdom Accreditation Services (UKAS) and British Approvals for Fire Equipment (BAFE.)

IFSEC International announces development plans for its leading global security event in June 2015
Safe Cities will be a central hub within IFSEC to shape future of urban security, civil welfare & disaster management IFSEC International, organised by UBM Live, is excited to announce development plans for the leading global security event in June 2015. Following the phenomenal success of the 2014 show, IFSEC International 2015 is in high demand with 92 per cent of the floor plan already sold out. Big name sign-ups and stand out new exhibitors include DELL, Mitsubishi Electric, Dorma UK, Capita IT Services, Hanbang Technology, Commax, DVTel plus many more. With a huge 29 per cent increase in end user and international visitors in 2014, there is a big focus around developing an even broader international attendance for 2015. Feedback demonstrated that 74 per cent of the audience recognised IFSEC International as the most prestigious worldwide event in the security industry and to support this, the international pavilions will welcome a Spanish pavilion for the very first time. Declared by exhibitors as the "biggest security show in Europe", business generated per exhibitor reached £362,000 which hit a year on year increase of more that £200,000. In 2015, IFSEC International will be united with FIREX International. As the security and fire industries continue to integrate, the need has been recognised for these two shows to be united side by side and visitors will be able to have an even more joined up events experience. Gerry Dunphy, Event Director for IFSEC & FIREX International said: "We're hugely excited for the shows in 2015 already. We have taken on board all of the customer feedback and introduced features on the show floor in response to this. Incorporating FIREX alongside is a big asset to visitors who manage systems integration of intelligent buildings and we will be releasing more detail on the cross over features shortly, so keep an eye out!" Brand new features for 2015 include the Innovation Zone, which will showcase the latest products to market in a unique environment, responding to demand from visitors to see future technology, trends and innovation live on the show floor. Safe Cities will also be a central hub within IFSEC International to shape the future of urban security, civil welfare and disaster management. Safe Cities at IFSEC International will demonstrate how traditional and new security solutions can be interconnected, interoperable and future-proofed to play a vital role in the advanced security architectures of the future. This initiative will provide insight into stronger resilience, greater security and a safer environment for the next generation. "Incorporating FIREX alongside is a big asset to visitors who manage systems integration of intelligent buildings" Security & Fire Installer Live is going to be back in a big way in 2015 following its launch in 2014. Business advisers will be on hand to give guidance on the most effective methods for company expansion, as well as giving the opportunity to try products before purchasing. Experts will be giving live demos and testing kit to the extreme so visitors can see for themselves the limits products can be pushed to. The IFSEC & FIREX Global Meetings Programme will be back following the huge success of 2014. More than 490 tailor-made meetings were set up to ensure valuable business connections were made. "The Global Meetings service has been an essential tool for the success we had at IFSEC International 2014. Thanks to this service, we were able to better prepare our participation as well as to better target and invite key people to our booth. The quality of Global Meetings service as well as the quality of contacts is much appreciated it really saves a lot of time and effort. This service made an important difference on the success at IFSEC International 2014 for us and we cannot wait to make use of it again for next year´s show," said Isabel Tinoco, Business Development Specialist, fortem.
Related white papers
Reducing the cost of video surveillance system deployment and operation
Five things to consider for AI with video technology
Making your surveillance cyber secure
Featured white papers
Building a safe ecosystem for visitors post COVID-19
Download
Smart security cameras: excellence in retail
Download
5 reasons to integrate mobile technology into your security solution
Download