Axis Communications CCTV Brackets
(7)
Browse CCTV Brackets
CCTV camera bracket products updated recently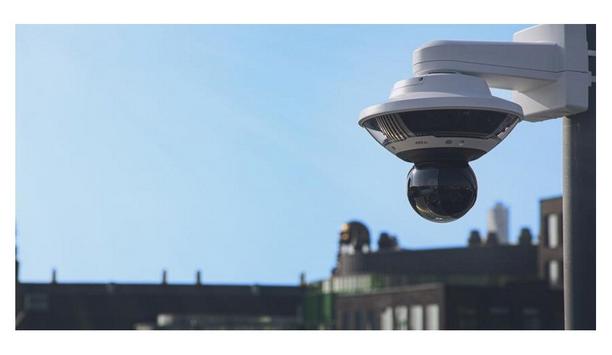 Axis Communications launches AXIS Q6100-E that delivers complete overviews and great details
Axis Communications launches AXIS Q6100-E, a high-resolution multidirectional camera specially designed for operation with any AXIS Q61 PTZ Network Camera. It allows for total situational awareness in large open spaces or narrow streets and zoomed-in details with the PTZ camera. Offering 360° overviews in 20 MP resolution, it's designed for use with any PTZ camera in AXIS Q61 Series to provide one-click PTZ control for all the details. It includes directional audio detection which redirects the PTZ camera to the audio source whenever an audio incident is detected. Additionally, it features autopilot for automatic PTZ tracking. When motion is detected in one of the four 5 MP sensors, the PTZ camera will automatically track the object within the viewing area. AXIS Q6100-E also offers exchangeable lenses so it's easy to change lens for specific monitoring needs. Plus, autofocus and automatic calibration for maximum flexibility. Key features 360° camera with one-click PTZ control 4 x 5 MP sensors, total 20 MP resolution Exchangeable and tiltable lenses Requires an AXIS Q61 PTZ Network Camera Directional audio detection included This cost-effective product uses the same bracket, power supply, and network cable as the connected AXIS Q61 PTZ Network Camera, so there's no extra equipment required helping to simplify installation.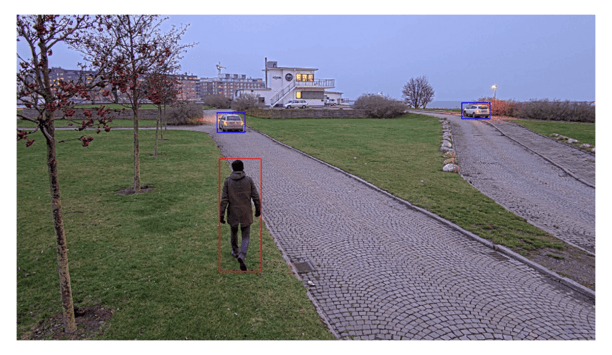 Axis Communications announces the launch of AI-based object detection and classification
Axis Communications announces the upcoming launch of AXIS Object Analytics. This intelligent video analytics application offers detection and classification of humans and vehicles tailored to the surveillance need. Ideal for various installations including public buildings, warehouses, and parking lots, it will be offered pre installed on compatible Axis network cameras, adding value at no extra cost. Designed with a straightforward interface, tailored scenarios are easily set up with only a few clicks. Simply select the triggering condition - an object entering an area or crossing a virtual line. And then select which objects trigger alarms - humans, vehicles, or both. And, thanks to intelligent algorithms, it can suppress most common sources of costly false alarms such as swaying vegetation, small moving objects, and fast-moving shadows on the ground. Key features Edge-based video analytics Classifies humans and vehicles Runs multiple scenarios simultaneously Straightforward interface Pre installed at no extra cost This scalable, edge-based analytics application analyses video for events directly on the camera so there's no need for additional, costly processing hardware. This also improves data processing time and minimises bandwidth and storage space. Offering complete flexibility, AXIS Object Analytics requires minimum effort to set up. It supports various scenarios running simultaneously. And it integrates with the camera's event management system and other network solutions as needed. AXIS Object Analytics is offered pre-installed in firmware 10.x at no extra cost on compatible Axis network cameras.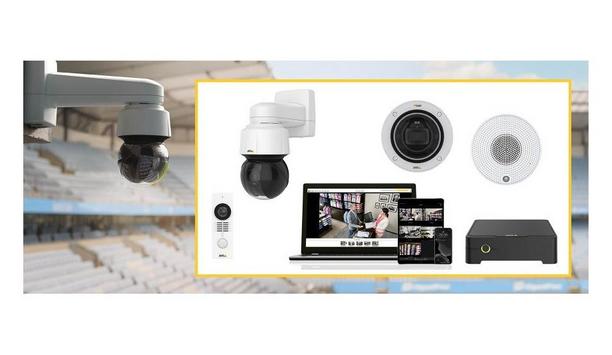 Axis releases functionality that makes AXIS Companion compatible with their whole product portfolio
Axis Communications release functionality that will allow AXIS Companion video management software, together with AXIS S3008 Recorder, to run all Axis products with firmware 5,50 and later. This means it is now easier than ever for customers running AXIS Companion to have a tailor made solution from out their needs, also for more demanding systems. This easy to use video management software, can be used for both single site as well as multi-site surveillance systems with up to 16 installed devices per site, and is easy to overview and use. And it is available anywhere in the world. AXIS Companion allows for effortless control over the security system and all video, all the time. Real-time alert notifications keep the user aware of any suspicious activity and can be customised to suit any specific needs. Video management software AXIS Companion video management software is designed and validated to perfectly match Axis products and features. A tight integration of all network cameras, audio and door stations from Axis ensure the user to get the most out of the surveillance system. Axis solutions is easily adapted to any business, and seamlessly expand with any needs. Key features include: Easy and intuitive surveillance Secure remote access to video Mobile app for freedom of use Alert notifications Flexible user management AXIS Companion video management software is simple to set up. And even simpler to use. It gives effortless control from anywhere.
Featured white papers
Exploring new vertical markets for professional security systems
Download
5 security lessons for navigating COVID-19
Download