Visaccess Access Control Softwares
(2)
Browse Access Control Softwares
Access control software products updated recently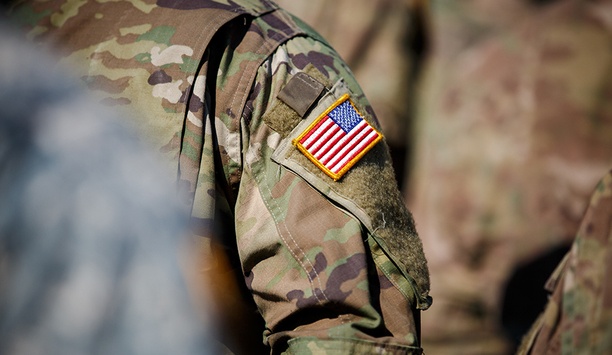 A veteran's point of view: physical security sector is a natural fit for the military
Growing up, I was surrounded by the military way of life as my father was a Captain in the Marine Corps during the Vietnam War and my grandfather and uncles all served in the military. Even from a young age, I knew I was going to serve our country. My 22-year career in the military includes serving in the United States Air Force, the California Air National Guard and as a reservist assigned to an active-duty Air Force unit. Training and development operations Over the course of my military career, I held a variety of assignments from starting out as a Gate Guard to becoming a Flight Chief and Non-Commissioned Officer in Charge (NCOIC) of a Security Forces section. I retired from the military as a Master Sergeant. After my deployment to Afghanistan, I joined Allied Universal as a security director. My 17-year career at Allied Universal encompasses roles including Service Manager and General Manager at the West Los Angeles Branch and leading the Training and Development operations and Fire Life Safety Division. In 2008, I was tasked to develop and implement the company's Healthcare Division. Attaining meaningful employment opportunities Below are just a few reasons why the physical security sector is a natural fit for military veterans: Self-Discipline and Organisation Coveted in Security Sector - I believe that the skills learned in the military, such as self-discipline and organisation, have provided the necessary tools to be successful. I truly enjoy working with other veterans at my company as we all know that we can count on each other to get the job done right. This bond and sense of commitment to each other is always there. Multi-faceted Career Paths Available - The security sector also offers veterans the ability to attain meaningful employment opportunities with multi-faceted career paths. A veteran's background and experience are highly valued in this sector and there are many positions to match our skill sets and expertise. The responsibility we have for those in our charge is really not any different than what we have learned in the military. Team Players - Teamwork is a lesson all military veterans learn. In the military, you live and work together, and are taught to support your team members and efficiently collaborate with the people around you. This is an invaluable skill in the security sector whether you are seeking an entry level or management position. No Military to Civilian Decoder Needed - Veterans need a 'military to civilian decoder' system to help explain the significance of their military skills and how they translate to the general employment landscape. The physical security sector, however, understands the language of the military and don't generally require that military responsibilities be coded into language that non-military can understand. Securing mid-level appointments The physical security sector features a wide variety of jobs from entry level, middle management to senior positions. A retired veteran with a pension may look to the security sector for part-time or full-time entry level work. Other former military, who are not eligible for retirement benefits, may secure mid-level appointments with the goal of climbing the ladder to the highest rungs. The flexibility and opportunity are unparalleled in the security sector. Veterans generally enter the workforce with identifiable skills that can be transferred to the physical security world and are often skilled in technical trends pertinent to business and industry. And what they don't know, they are eager to learn - making them receptive and ready hires in physical security environments that value ongoing learning and training.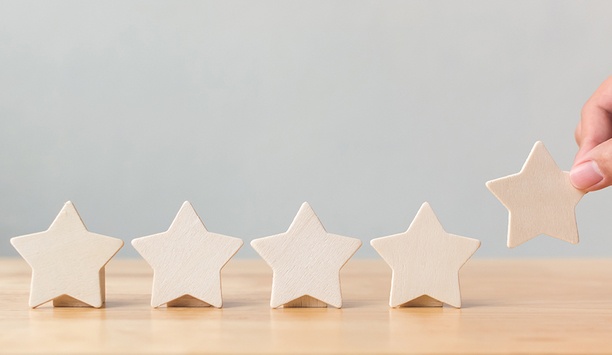 Making the shift from manufacturer to service provider
The jury is in: traditional security is out — and it's being replaced with service-based solutions. The bottom line is: if you're not embracing it, you'll soon be left behind. XaaS — the collective term referring to the delivery of anything as a service — includes all services made possible through the use of the cloud. Security-as-a-Service (SaaS), which encompasses any type of system from access control to video surveillance, has paved the way for users to gain significant functionality and scalability not previously experienced with more traditional methods. Complicated IT functions SaaS allows manufacturers to provide numerous benefits to their customers As such, there is a marked transition for manufacturers from simply designing and building products to providing a service rooted in a partner- and customer-centric focus. This change hasn't come easily. Some are still holding out and waiting for the "fad" to pass. However, the potential advantages for all parties involved far outweigh the perceived negative points. First and foremost, SaaS allows manufacturers to provide numerous benefits to their customers. An "as-a-service" model shifts the burden of data maintenance and infrastructure spending to an integrator/dealer partner or service provider. This relieves the end user of the expertise necessary to implement complicated IT functions to keep networked and on-premise solutions up-to-date. Traditional security systems Additionally, end users demand solid customer service. For some end users, traditional security systems are so similar in features and functionality that the key differentiator is the ability of the integrator or manufacturer to provide exceptional customer service and training. This is made possible through the service-based model, where customers appreciate a strong relationship with their integrator or manufacturer that provides them with additional knowledge and assistance when necessary. The cloud has proven to be highly functional, flexible, and convenient for organisations Everyone also wants convenience. In the consumer market, we invest in things like meals that are pre-measured, prepped, and ready to be cooked, or companies that auto-ship dog food to our door each month. This ease-of-use translates over to the B2B market, where time is money and systems that save valuable resources are highly regarded. The role of the cloud The cloud has proven to be a highly functional, flexible, and convenient method for organisations to leverage as part of their strategies to protect and modernise their facilities. And the service-based nature lends itself well; forward-thinking integrators and dealers can diversify their product arsenal while still capitalising on a recurring monthly revenue model (RMR). But then why has there been so much resistance to this change? Over the last 10 to 15 years, the cloud has gotten a bad rap for a myriad of reasons, including usability, management, and unreliability. However, that view of the cloud is changing for the positive as the technology becomes more advanced and innovators learn more about what it means to design a product or service with security at its core. "As-a-service" platform For example, one of the biggest misconceptions that plagues the cloud is the idea that it is not secure. However, the security of public cloud service providers is integral to their success because their business depends on it. Developing an ongoing and trustworthy relationship with customers can only be made possible through the assurance that their services are safe and the customer's data is protected. As such, they've embraced the service-based model that is, at its core, the future of the business world as we know it. There isn't a person, manufacturer, or integrator partner out there today who isn't somehow touched or influenced by an "as-a-service" platform. And it's about time the service-based model that leverages the public cloud reaches the masses.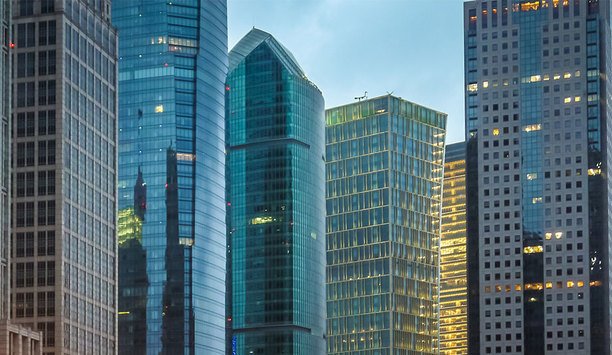 Why integrated access control is about more than security?
Rodrigue Zbinden, CEO at Morphean, discusses the business benefits from merging video surveillance and access control technologies as demand for ACaaS grows. The big question facing businesses today is how they will use the data that they possess to unlock new forms of value using emerging technologies such as the cloud, predictive analytics and artificial intelligence. Some data is better utilised than others: financial services were quick to recognise the competitive advantages in exploiting technology to improve customer service, detect fraud and improve risk assessment. In the world of physical security, however, we're only just beginning to understand the potential of the data that our systems gather as a part of their core function. Benefits of 'Integrated access control' The first thing to look for is how multiple sources of data can be used to improve physical security functionsWhat many businesses have yet to realise is that many emerging technologies come into their own when used across multiple sources of data. In physical security, for example, we're moving from discussions about access control and CCTV as siloed functions, to platforms that combine information for analysis from any source, and applying machine learning algorithms to deliver intelligent insights back to the business. 'Integrated access control' then looks not just to images or building management, but to images, building management, HR databases and calendar information, all at the same time. And some of the benefits are only now starting to become clear. The first thing to look for, of course, is how multiple sources of data can be used to improve physical security functions. For example, by combining traditional access control data, such as when a swipe card is used, with a video processing platform capable of facial recognition, a second factor of authentication is provided without the need to install separate biometric sensors. CCTV cameras are already deployed in most sensitive areas, so if a card doesn't match the user based on HR records, staff can be quickly alerted. Making the tools cost-effective In a similar vein, if an access card is used by an employee, who is supposed to be on holiday according to the HR record, then video data can be used to ensure the individual's identity and that the card has not been stolen – all before a human operator becomes involved. This is driving growth in 'access control as a service' (ACaaS), and the end-to-end digitalisation of a vital business functionThese capabilities are not new. What is, however, is the way in which cloud-based computing platforms for security analytics, which absorb information from IP-connected cameras, make the tools much more cost effective, accessible and easier to manage than traditional on-site server applications. In turn, this is driving growth in 'access control as a service' (ACaaS), and the end-to-end digitalisation of a vital business function. With this system set up, only access control hardware systems are deployed on premise while the software and access control data are shifted to a remote location and provided as a service to users on a recurring monthly subscription. The benefits of such an arrangement are numerous but include avoiding large capital investments, greater flexibility to scale up and down, and shifting the onus of cybersecurity and firmware updates to the vendor. Simple installation and removal of endpoints What's more, because modern video and access control systems transmit data via the IP network, installation and removal of endpoints are simple, requiring nothing more than PoE and Wi-Fi. Of all the advantages of the 'as a service' model, it's the rich data acquired from ACaaS that makes it so valuable, and capable of delivering business benefits beyond physical security. Managers are constantly looking for better quality of information to inform decision making, and integrated access control systems know more about operations than you might think. Integrating lighting systems with video feeds and access control creates the ability to control the lightsRight now, many firms are experimenting with ways to find efficiencies and reduce costs. For example, lights that automatically turn off to save energy are common in offices today, but can be a distraction if employees have to constantly move around to trigger motion detectors. Integrating lighting systems with video feeds and access control creates the ability to control the lights depending on exactly who is in the room and where they are sitting. Tracking the movement of employees Camera data has been used in retail to track the movement of customers in stores, helping managers to optimise displays and position stocks. The same technology can be used to map out how employees move around a workspace, finding out where productivity gains can be made by moving furniture around or how many desks should be provisioned. Other potential uses of the same data could be to look for correlations between staff movement – say to a store room – and sales spikes, to better predict stock ordering. What makes ACaaS truly exciting is it is still a very new field, and we're only just scratching the surface of the number of ways that it can be used to create new sources of value. As smart buildings and smart city technology evolves, more and more open systems will become available, offering more ways to combine, analyse and draw insights from data. Within a few years, it will become the rule, rather than the exception, and only grow in utility as it does.
Featured white papers
H.265 High Efficiency Coding: Video compression for security applications
Download
How to overcome the storage challenges of adopting surveillance AI
Download
Physical security supports a future-proof cyber security strategy
Download