Datacard Access Control Softwares
(11)
Browse Access Control Softwares
Access control software products updated recently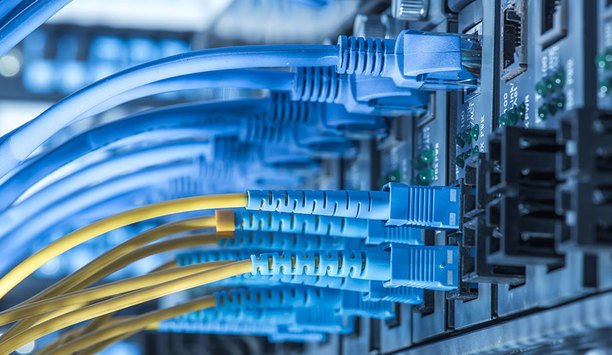 How to reinforce your cybersecurity strategy
We live in an information and data-led world, and cybersecurity must remain top-of-mind for any organisation looking to both protect business operation critical assets. Businesses without proper cyber measures allow themselves to be at risk from a huge list of threats - from cybercriminals conducting targeted spear-phishing campaigns - like the 2018 Moscow World Cup vacation rental scam, to nation-state actors looking to collect intelligence for decision makers - no organisation is safe from innovative cyber threats. Security solutions enterprises Organisations can then set the groundwork necessary to stop malicious activity and keep their business' data safe The evolving threat space means organisations need to ensure they have the most innovative prevention and detection frameworks in order to withstand adversaries using complex and persistent threats. When implementing new security solutions enterprises must start by assuming that there is already a bad actor within their IT environment. With this mindset, organisations can then set the groundwork necessary to stop malicious activity and keep their business' data safe. As there is no one silver bullet that truly stops all cyberattacks, organisations must adopt a multipronged approach to be widely adopted to stop adversaries. This must include tracking, analysing and pinpointing the motivation of cyber actors to stay one step ahead through global intelligence gathering and proactive threat hunting. In addition, deploying new technologies leveraging the power of the cloud give a holistic view of the continuously evolving threat landscape and thereby secure data more efficiently. Traditional security approach In today's landscape, the propagation of advanced exploits and easily accessible tools has led to the blurring of tactics between statecraft and tradecraft. Traditional security approaches are no longer viable when it comes to dealing with the latest trends in complex threats. To make defending against these threats even more complicated, adversaries are constantly adapting their tactics, techniques and procedures (TTPs), making use of the best intelligence and tools. CrowdStrike's latest Global Threat Report tracked the speed of the most notable adversaries including Russian, Chinese, North Korean and Iranian groups. As the adversaries' TTPs evolve into sophisticated attack vectors defenders need to recognise we are amidst an extreme cyber arms race, where any of the above can become the next creator of a devastating attack. Russian efficiency is particularly high; they can spread through an enterprise network in 18 minutes 48 seconds on average, following the initial cyber-intrusion. Sophisticated cyber weapons Actors tend to use a simple trial and error technique where they test the organisation's network So, reacting to threats in real-time is a priority. Bad actors are extremely vigilant and committed to breaking down an organisation's defences, and speed is essential to finding the threats before they spread. Actors tend to use a simple trial and error technique where they test the organisation's network, arm themselves with more sophisticated cyber weapons, and attack again until they find a vulnerability. This has highlighted the need for tools that provide teams with full visibility over the entire technology stack in real-time in order to meet these threats head-on. Traditional solutions are scan-based, which means they don't scale well and can't give the security teams context around suspicious activity happening on the network. They lack full visibility when a comprehensive approach is needed. Businesses without proper cyber measures allow themselves to be at risk from a huge list of threats - like the 2018 Moscow World Cup vacation rental scam Malicious behaviour Through leveraging the power of the cloud and crowdsourcing data from multiple use cases, security teams can tap into a wealth of intelligence collated from across a vast community. This also includes incorporating threat graph data. Threat graphs log and map out each activity and how they relate to one another, helping organisations to stay ahead of threats and gain visibility into unknowns. Threat graph data in conjunction with incorporating proactive threat hunting into your security stack creates a formidable 360-degree security package. Managed threat hunting teams are security specialists working behind the scenes facing some of the most sophisticated cyber adversaries through hands on keyboard activity. Threat hunters perform quickly to pinpoint anomalies or malicious behaviour on your network and can prioritise threats for SOC teams for faster remediation. In-depth knowledge Security teams need to beat the clock and condense their responseIt is key for security teams to have an in-depth knowledge of the threat climate and key trends being deployed by adversaries. The TTPs used by adversaries leave are vital clues on how organisations can best defend themselves from real-life threats. Intrusion 'breakout time' is a key metric tracked at CrowdStrike. This is the time it takes for an intruder to begin moving laterally outside of the initial breach and head to other parts of the network to do damage. Last year, the global average was four hours and 37 minutes. Security teams need to beat the clock and condense their response and ejection of attackers before real damage is done. Next-generation solutions When managing an incident clients need to be put at ease by investigations moving quickly and efficiently to source the root of the issue. Teams need to offer insight and suggest a strategy. This can be achieved by following the simple rule of 1-10-60, where organisations should detect malicious intrusions in under a minute, understand the context and scope of the intrusion in ten minutes, and initiate remediation activities in less than an hour. The most efficient security teams working for modern organisations try to adhere to this rule. As the threat landscape continues to evolve in both complexity and scale, adequate budget and resources behind security teams and solutions will be determining factors as how quickly a business can respond to a cyberattack. To avoid becoming headline news, businesses need to arm themselves with next-generation solutions. Behavioural analytics The solution can then know when to remove an adversary before a breakout occurs Behavioural analytics and machine learning capabilities identify known and unknown threats by analysing unusual behaviour within the network. These have the ability to provide an essential first line of defence, giving security teams a clear overview of their environment. With this at hand, the solution can then know when to remove an adversary before a breakout occurs. Attackers hide in the shadows of a network's environment, making the vast volume and variety of threats organisations face difficult to track manually. The automation of responses and detection in real-time is a lifeline that organisation cannot live without as adversaries enhance and alter their strategies. Adversaries continue to develop new ways to disrupt organisations, with cybersecurity industry attempting to keep pace, developing new and innovative products to help organisations protect themselves. These technologies empower security teams, automating processes and equipping security teams with the knowledge to respond quickly. Organisations can set themselves up for success by integrating the 1-10-60 rule into their security measures, giving them an effective strategy against the most malicious adversaries.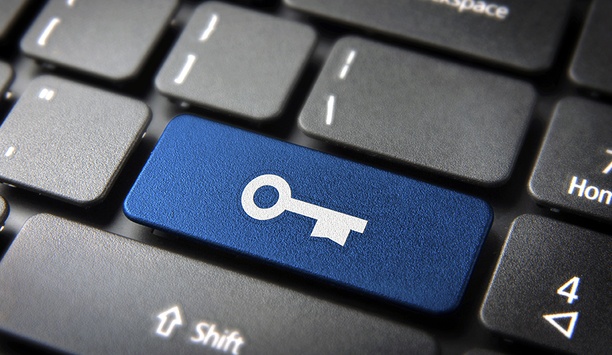 Cybersecurity: what we can do as an industry
In 2017, IoT-based cyberattacks increased by 600%. As the industry moves towards the mass adoption of interconnected physical security devices, end users have found a plethora of advantages, broadening the scope of traditional video surveillance solutions beyond simple safety measures. Thanks in part to these recent advancements, our physical solutions are at a higher risk than ever before. With today's ever evolving digital landscape and the increasing complexity of physical and cyber-attacks, it's imperative to take specific precautions to combat these threats. Video surveillance systems Cybersecurity is not usually the first concern to come to mind When you think of a video surveillance system, cybersecurity is not usually the first concern to come to mind, since digital threats are usually thought of as separate from physical security. Unfortunately, these two are becoming increasingly intertwined as intruders continue to use inventive methods in order to access an organisation's assets. Hacks and data breaches are among the top cyber concerns, but many overlook the fact that weak cybersecurity practices can lead to physical danger as well. Organisations that deploy video surveillance devices paired with advanced analytics programs often leave themselves vulnerable to a breach without even realising it. While they may be intelligent, IoT devices are soft targets that cybercriminals and hackers can easily exploit, crippling a physical security system from the inside out. Physical security manufacturers Whether looking to simply gain access to internal data, or paralyse a system prior to a physical attack, allowing hackers easy access to surveillance systems can only end poorly. In order to stay competitive, manufacturers within the security industry are trading in their traditional analogue technology and moving towards interconnected devices. Due to this, security can no longer be solely focused on the physical elements and end users have taken note. The first step towards more secured solutions starts with physical security manufacturers choosing to make cybersecurity a priority for all products, from endpoint to edge and beyond. Gone are the days of end users underestimating the importance of reliability within their solutions. Manufacturers that choose to invest time and research into the development of cyber-hardening will be ahead of the curve and an asset to all. Wireless communication systems Integrators also become complicit in any issues that may arise in the future Aside from simply making the commitment to improve cyber hygiene, there are solid steps that manufacturers can take. One simple action is incorporating tools and features into devices that allow end users to more easily configure their cyber protection settings. Similarly, working with a third party to perform penetration testing on products can help to ensure the backend security of IoT devices. This gives customers peace of mind and manufacturers a competitive edge. While deficient cybersecurity standards can reflect poorly on manufacturers by installing vulnerable devices on a network, integrators also become complicit in any issues that may arise in the future. Just last year, ADT was forced to settle a $16 million class action lawsuit when the company installed an unencrypted wireless communication system that rendered an organisation open to hacks. Cybersecurity services In addition, we've all heard of the bans, taxes and tariffs the U.S. government has recently put on certain manufacturers, depending on their country of origin and cybersecurity practices. Lawsuits aside, employing proper cybersecurity standards can give integrators a competitive advantage. With the proliferation of hacks, malware, and ransomware, integrators that can ease their client's cyber-woes are already a step ahead. By choosing to work with cybersecurity-focused manufacturers who provide clients with vulnerability testing and educate end users on best practices, integrators can not only thrive but find new sources of RMR. Education, collaboration and participation are three pillars when tackling cybersecurity from all angles. For dealers and integrators who have yet to add cybersecurity services to their business portfolios, scouting out a strategic IT partner could be the answer. Unlocking countless opportunities Becoming educated on the topic of cybersecurity and its importance for an organisation is the first step Physical security integrators who feel uncomfortable diving headfirst into the digital realm may find that strategically aligning themselves with an IT or cyber firm will unlock countless opportunities. By opening the door to a partnership with an IT-focused firm, integrators receive the benefit of cybersecurity insight on future projects and a new source of RMR through continued consulting with current customers. In exchange, the IT firm gains a new source of clients in an industry otherwise untapped. This is a win for all those involved. While manufacturers, dealers and integrators play a large part in the cybersecurity of physical systems, end users also play a crucial role. Becoming educated on the topic of cybersecurity and its importance for an organisation is the first step. Commonplace cybersecurity standards Below is a list of commonplace cybersecurity standards that all organisations should work to implement for the protection of their own video surveillance solutions: Always keep camera firmware up to date for the latest cyber protections. Change default passwords, especially those of admins, to keep the system locked to outside users. Create different user groups with separate rights to ensure all users have only the permissions they need. Set an encryption key for surveillance recordings to safeguard footage against intruders and prevent hackers from accessing a system through a backdoor. Enable notifications, whether for error codes or storage failures, to keep up to date with all systems happenings. Create/configure an OpenVPN connection for secured remote access. Check the web server log on a regular basis to see who is accessing the system. Ensure that web crawling is forbidden to prevent images or data found on your device from being made searchable. Avoid exposing devices to the internet unless strictly necessary to reduce the risk of attacks.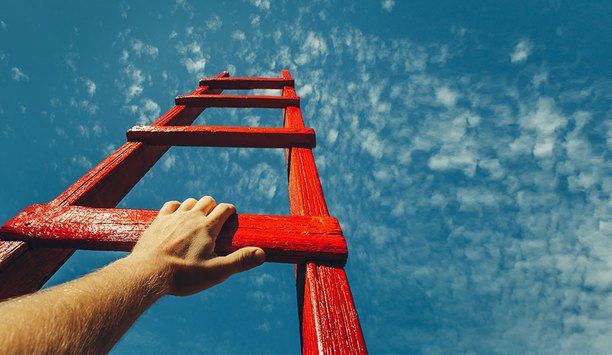 Four emerging app security challenges every CTO needs to know about
In the next three years, software as a service 'SaaS' is likely to grow by around 23%. That's according to reports by Cognizance. It's growth rests on the adoption of cloud public, private and hybrid. Without the cloud applications can't truly pervade an organisation, nor can operational or customer benefits be derived. But there's no point in adopting the cloud if it's not secure - the proliferation of SaaS demands security, none more so in a GDPR world. Large cloud environment But modern applications are difficult to secure. SaaS based, web, mobile, or custom made all work on different platforms and frameworks. It's a headache managing all the APIs needed to automate and sync tools. This introduces risk. The greater the number of apps the broader the attack surface and therefore the greater the chance there will be blind posts. Keeping up to date with updates and new security policies is never easy There are also added hazards. Applications are always changing. Keeping up to date with updates and new security policies is never easy, but especially hard in a large cloud environment. Failure to adopt changes puts the organisation and customers at further risk. But the biggest obstacle is keeping applications and APIs out of harm's way. It's a near on impossible task when attack methods and sources are constantly changing. More advanced threats To be specific there are four emerging challenges when it comes to protecting apps. Firstly, managing the good and the bad bots and spotting which is which, secondly securing APIs as IoT adoption intensifies, thirdly the relationship between securing apps and DevOps and ensuring ownership of security, and finally denial of service attacks that use newer tactics such as brute force. Basic security hygiene dictates that security teams refer to the OWASP Top 10. It's considered the 'ten commandments' in security circles, providing a starting point for ensuring the most common threats and vulnerabilities are managed, detected and mitigated. Web Application Firewalls also come into the fray with guidance on testing for the ways hackers exploit vulnerabilities. However, though the basics are good to have in place, there are always more advanced threats to take care of. Bots being a big one. Bot management The more sophisticated bots will go as far as to mimic human behaviourAstonishingly about half of internet traffic is bot generated. Half of it is from bad bots. Discerning the good from the bad isn't easy though and explains why around 80% of organisations can't make a clear distinction between the two. Bad bots can do a lot of damage like take over user accounts and payment information, scrape confidential data, or hold up inventory and skew marketing metrics. The more sophisticated bots will go as far as to mimic human behaviour and bypass tools like CAPTCHA and even device fingerprinting based protection ineffective. Securing APIs Then there's the complications derived from machine-to-machine and internet of things (IoT) communications. The more integrated 'things', the more data there is, the more events there are report on, and the more activity there is reliant on APIs to make the 'things' useful and agile. That's what makes them a target and the threats to API vulnerabilities include injections, protocol attacks, parameter manipulations, invalidated redirects and bot attacks. There's the risk that business will grant access to sensitive data, without inspecting nor protecting APIs to detect cyberattacks. There's the risk that business will grant access to sensitive data, without inspecting nor protecting APIs to detect cyberattacks Denial of service (DoS) You might think there's little to add to the swathes of denial of service warnings. Yet when businesses are still being targeted and feeling the ill effects it's worth mentioning again that different forms of application-layer DoS attacks are still very effective at bringing application services down. Even the greatest application protection is worthless if the service itself can be knocked down This includes HTTP/S floods, low and slow attacks (famous examples being Slowloris, LOIC, Torshammer), dynamic IP attacks, buffer overflow, Brute Force attacks and more. The IoT botnets are the culprits and have made application-layer attacks so popular that they have become the preferred DDoS attack vector. Even the greatest application protection is worthless if the service itself can be knocked down. Continuous security It may seem easy to say but for modern DevOps, agility is valued at the expense of security. We see time and again examples of where development and roll-out methodologies, such as continuous delivery, mean applications are exposed to threats each time they are modified. There's no doubt it is extremely difficult to maintain a valid security policy and protect sensitive data in dynamic conditions without creating a high number of false positives. But we now find that this task has gone way beyond the capability of humans. Organisations now need machine-learning based solutions that map application resources, analyse possible threats, and create and optimise security policies in real time. Reaching this level in security planning should be a big wake-up call that security automation is an essential not a nice to have. Running security plans The board needs to know that investment is critical to protect their profits It's critical that the security solution your company adopts protects applications on all platforms, against all attacks, through all the channels and at all times. The board needs to know that investment is critical to protect their profits. As such there are six things they need to know: Application security solutions must encompass web and mobile apps, as well as APIs. Bot management solutions need to overcome the most sophisticated bot attacks. DDoS mitigation must be an essential and integrated part of application security solutions. A future-proof solution must protect containerised applications, severless functions, and integrate with automation, provisioning and orchestration tools. To keep up with continuous application delivery, security protections must adapt in real time. A fully managed service should be considered to remove complexity and minimise resources. No amount of human power will beat the bots. That last point is the most critical. Skill is essential in designing and running security plans and policies that work. But the plans can't be executed without automated tools. There are just too many decisions to make in a split second. Combining both is the path to an effective app protection strategy and a stronger brand to boot.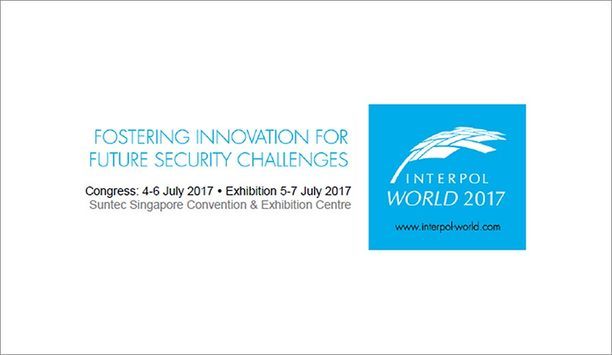 INTERPOL World 2017 receives strong support and participation from public and private sectors
INTERPOL World 2017 will see strong support and participation from international trade associations The second edition of INTERPOL World has garnered strong support from public and private sectors, both locally and on the international front. Owned by INTERPOL, the world's largest police organisation with 190 member countries, the event is supported by Singapore's Ministry of Home Affairs (MHA), the World Economic Forum and CyberSecurity Malaysia, an agency under Malaysia's Ministry of Science, Technology and Innovation. INTERPOL World provides a strategic platform for mutually beneficial collaborations, information sharing, innovations and solutions in response to security threats. It encapsulates the vision of a safer world through a multi-stakeholder approach by engaging the government, private and public sectors to address future security menaces. "INTERPOL World is a unique opportunity for law enforcement and industry to build partnerships for developing innovative solutions to the global security challenges of tomorrow," said Jürgen Stock, INTERPOL Secretary General. Innovative security solutions To stay ahead of the game, law enforcement agencies and commercial organisations need to embrace current and future technologies to detect, prevent and investigate, so as to safeguard assets, property and citizens. Innovations in securing the cyberspace, public safety technologies such as artificial intelligence, big data analytics, drones, and identity management solutions such as biometrics, forensic sciences and investigations are some of the key enablers to better equip law enforcers and commercial entities with the necessary tools and solutions to counter future security challenges. At least 300 international manufacturers and solutions providers will present their latest cutting-edge technologies to 10,000 security professionals and buyers from both public and private sectors. Market leaders such as Canon, Datacard, Gemalto, Kaspersky Lab, Microsoft, Oracle, NEC Corporation, Securiport, SICPA and Symantec have confirmed their participation at INTERPOL World to further strengthen their presence in the security landscape. INTERPOL World 2017 will also see strong participation from national groups led by trade offices, chambers of commerce and associations Strong global participation INTERPOL World 2017 will also see strong participation from national groups led by trade offices, chambers of commerce and associations. Featuring the best capabilities and latest innovations from their countries, confirmed national groups include France led by Business France, Israel led by Israel Export Institute, and Singapore led by Singapore infocomm Technology Federation (SiTF) and Singapore Manufacturing Federation (SMF). Participating for the first time as a National Group will be Italy led by Italian Chamber of Commerce Singapore, Japan led by Japan Network Security Association (JNSA) and USA led by the U.S. Commercial Service. This strong international presence reaffirms the recognition of INTERPOL World as an important platform for all to come together regularly for dialogues and sharing of ideas. With five months to the event, international visiting delegations from various law enforcement and private sectors have already booked their interest. The dedicated Visiting Delegation Programme is a vital part of the INTERPOL World event to ensure a perfect match of buyers with suppliers. Each delegation will have a customised itinerary in line with their profile and interest to maximise their time spent at the event. To date, visiting delegations from Australia, Indonesia, Japan, Malaysia, New Zealand and the Philippines have been confirmed. Supporting trade associations INTERPOL World will also see stronger support from international trade associations this year. (ISC)2, Asia Cloud Computing Association (ACCA), Biometrics Institute, Cloud Security Alliance, European Corporate Security Association (ECSA), International Aviation Security Association (IASA), ISACA, and Transported Asset Protection Association (TAPA) have confirmed their support, recognizing INTERPOL World as an event for their members to source, learn and network. Trade organisations supporting the event for the first time include APSCA, Certified Counter Terrorism Practitioner (CCTP), Cross-border Research Association (CBRA), EC Council, IEEE Communications Society, Security Identity Alliance, and World Association of Detectives (WAD). The INTERPOL World Congress will happen from 4 to 6 July while the INTERPOL World Exhibition will take place from 5 to 7 July 2017 at Suntec Singapore Convention and Exhibition Centre.

Essentra to exhibit alongside Magicard at IFSEC 2015
The Magicard Helix can apply a secure visible watermark to each card during the re-transfer process Visitors to IFSEC International 2015 will be among the first in Europe to see a preview of the new Magicard Helix re-transfer ID card printer with built-in visual security. Magicard Helix featuring HoloKoteTM The Magicard Helix is the world's first re-transfer printer which can apply a secure visible watermark to each card during the re-transfer process. Using an evolution of Magicard's highly acclaimed HoloKoteTM security feature, the Helix is able to exploit the wavelengths and lens effect of the re-transfer film to fluoresce under UV lighting conditions. Essentra, Marketing Manager comments "In partnership with Magicard, Essentra Security will have a much larger stand at this year's IFSEC," said Sue Woodcock, Marketing Manager for Essentra Security. "The extra space will allow us to offer live demonstrations of the long list of innovative features which have been built into the highly impressive Helix ID card printer." An intuitive touch screen provides an easy-to-use interface to the Helix's robust, high-volume print engine, whilst an array of other features include 1000 capacity ribbons, 200 capacity hoppers and easy load film cassettes to eliminate contamination. Essentra's to introduce new ID solutions As Europe's leading distributor of card printers, systems and accessories to the ID Channel, Essentra Security will also be taking the opportunity to introduce some new ID solutions which have recently been launched by a number of other leading card printer manufacturers. These include the Datacard® SD160™ card printer which is designed to deliver a combination of affordability, security and simplicity to help users establish an ID card issuance programme and the Evolis Avansia re-transfer printer which is targeted at users who require very high quality card delivery and is capable of issuing more than 140 single-sided colour cards per hour. Also on show will be ID card solutions offered by HID and Zebra, as well as new Swiftcolor SCC-2000D SCC-4000D inkjet models which provide the option to print onto both paper and plastic. Essentra Security will be on stand E1650 at IFSEC International, which takes place at ExCeL London on 16-18 June, 2015.

Essentra Security to demonstrate new innovative ID solutions at IFSEC 2014
Essentra will demonstrate new the BadgeMaker card design software Visitors to stand D1950 at IFSEC International 2014 will find the Essentra Security team are eagerly awaiting the opportunity to demonstrate new innovative ID solutions which have recently been introduced to make the in-house production and management of ID cards almost effortless, as well as cost-effective. Essentra Security is Europe's leading specialist distributor of ID systems, printers and accessories and according to UK Director of Sales, Richard Moore, the timing of the show could not be better. "As in previous years we will be demonstrating the very latest generation of ID printers from leading manufacturers such as Magicard and Evolis, and among the new printers on demonstration will be the SD460 printer and laminator from Datacard and the enhanced DTC range from Fargo." "Also on show will be the new BadgeMaker card design software which Essentra Security is confident will attract considerable interest from customers who are looking for an all-in-one software solution for the design and production of ID cards as well as data management." With the launch of BadgeMaker, Essentra will be the first in the UK to offer Smart Card Encoding functionality for DESFire EV1, plus the software will offer a clear upgrade path from the legacy idpro software, one of the UK's most successful ID Card software packages. There are now two main elements to the BadgeMaker software package. BadgeMaker IDENTITY focuses on data management and effective ID card production. It makes it easy for card holder data to be imported from file formats such as CSV and Excel, whilst individual records can be added or modified manually. A comprehensive photo capturing tool features facial recognition, automatic cropping and a three-picture snapshot, whilst the multiple view options available with BadgeMaker IDENTITY, which include Grid View, Detail View and the Photo Slider, allows users to efficiently find and verify a person. BadgeMaker DESIGN enables users to create their own professional card designs that can include backgrounds, dynamic fields and images. One of the many great features of BadgeMaker DESIGN is that users are able to create a library of designs and if/when required they can easily be assigned to different BadgeMaker IDENTITY projects. "We are experiencing increasing demand for cost-effective ID printing solutions from businesses and organisations who wish to have the flexibility of onsite issuance of security cards," said Richard Moore. "Our knowledge and experience in the ID Card Printing market means we are ideally positioned to develop this business further and with BadgeMaker included in our ID solutions portfolio, we will be able to demonstrate to IFSEC visitors that we are in a very strong position to help them with all their ID card requirements."
Featured white papers
Three reasons for adopting open architecture access control solutions
Download
5 steps to finding the right access control system for you
Download
Why outdated access control systems are a big problem
Download