LEGIC Access Control Cards, Tags & Fobs
(2)
Browse Access Control Cards, Tags & Fobs
Access control card/ tag/ fob products updated recently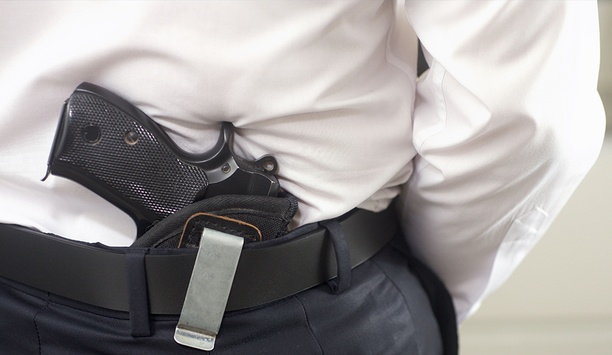 A secured entrance is the first defence against an active shooter
The statistics are staggering. The death tolls are rising. And those who now fear environments that were once thought to be safe zones like school campuses, factories, commercial businesses and government facilities, find themselves having to add the routine of active-shooter drills into their traditional fire drill protocols. The latest active shooter statistics released by the FBI earlier this year in their annual active-shooter report designated 27 events as active shooter incidents in 2018. The report reveals that 16 of the 27 incidents occurred in areas of commerce, seven incidents occurred in business environments, and five incidents occurred in education environments. Deadly active-shooter events Six of the 12 deadliest shootings in the country have taken place in the past five years Six of the 12 deadliest shootings in the country have taken place in the past five years, including Sutherland Springs church, Marjory Stoneman Douglas High School, the San Bernardino regional center, the Walmart in El Paso and the Tree of Life Synagogue in Pittsburgh, which have all occurred since 2015. Although these incidents occurred in facilities with designated entry points common to churches, schools and businesses, the two most deadly active-shooter events since 2015 were the Route 91 Harvest music festival shooting in Las Vegas that left 58 dead and the Pulse nightclub killings in Orlando where 49 perished. As Christopher Combs, special agent in charge of the FBI field office in San Antonio, Texas, said during a news conference following the August 31 mass shooting in Odessa, Texas that claimed seven lives: "We are now at almost every two weeks seeing an active shooter in this country." Active shooter incidents Between December 2000 and December 2018, the FBI's distribution of active shooter incidents by location looks like this: Businesses Open to Pedestrian Traffic (74) Businesses Closed to Pedestrian Traffic (43) K-12 Schools (39) Institutions of Higher Learning (16) Non-Military Government Properties (28) Military Properties—Restricted (5) Healthcare Facilities (11) Houses of Worship (10) Private Properties (12) Malls (6) What the majority of these venues have in common is they all have a front entrance or chokepoint for anyone entering the facilities, which is why any active-shooter plan must include a strategy to secure that entry point. Situational awareness in perimeter and door security Preventing people with the wrong intentions from entering the space is the goal" According to Paul Franco, an A&E with more than 28 years of experience as a consultant and systems integrator focusing on schools, healthcare and large public and private facilities, that while active shooter incidents continue to rise, the residual effect has been an increase in situational awareness in perimeter and door security. "Certainly, protecting people and assets is the number one goal of all our clients. There are multiple considerations in facilities like K-12 and Healthcare. Preventing people with the wrong intentions from entering the space is the goal. But a critical consideration to emphasise to your client is getting that person out of your facility and not creating a more dangerous situation by locking the person in your facility," says Franco. High-security turnstiles "Schools today are creating a space for vetting visitors prior to allowing access into the main facility. Using technology properly like high-security turnstiles offer great benefits in existing schools where space constraints and renovation costs can be impractical." What steps should they be taken when recommending the proper door security to ensure the building is safe As a consultant/integrator, when discussions are had with a client that has a facility in a public space like a corporate building, government centre or industrial facility, what steps should they be taken when recommending the proper door security to ensure the building is safe and can protect its people and assets? For Frank Pisciotta, President and CEO of Business Protection Specialists, Inc. in Raleigh, North Carolina, a fundamental element of his security strategy is making appropriate recommendations that are broad-based and proactive. Properly identifying the adversaries "As a consultant, my recommendations must include properly identifying the adversaries who may show up at a client's door, the likelihood of that event occurring, the consequences of that event occurring, determining if there are tripwires that can be set so an organisation can move their line of defence away from the door, educating employees to report potential threats and creating real-time actionable plans to respond to threats. A more reactionary posture might include such thing as target hardening such as ballistic resistant materials at entry access points to a facility," Pisciotta says. Veteran consultant David Aggleton of Aggleton & Associates of Mission Viejo, California recommends that clients compartmentalise their higher security areas for limited access by adding multiple credential controls (card + keypad + biometric), along with 'positive' access systems that inhibit tailgating/piggybacking such as secure turnstiles, revolving door and mantrap if your entrances and security needs meet the required space and access throughput rates. Integrated solution of electronic access control Defining a single point of entry in some public facilities is becoming the new standard of care according to many A&Es and security consultants, especially in a school environment. This approach allows a concerted effort when it comes to staffing, visitor monitoring and an integrated technology solution. The bottom line remains: most buildings are vulnerable to a security breach A proactive stance to securing a door entryway will use an integrated solution of electronic access control, turnstiles, revolving doors and mantraps that can substantially improve a facility's security profile. The bottom line remains: most buildings are vulnerable to a security breach, so it's not a matter of if there will be a next active shooter tragedy, it's only a matter of where. Enhancing access control assurance "There is no easy answer to this question," says Pisciotta referring to how a secured entrance can deter an active shooter. "There have been at least two high-profile incidents of adversaries shooting their way into a facility through access control barriers. So, if the threat so dictates, a ballistic resistant might be required." He concludes: "There is obviously no question that turnstiles, revolving doors and man traps enhance access control assurance. Electronic access control is easy to integrate with these devices and providing that credentials are secure, approval processes are in place, change management is properly managed and the appropriate auditing measures in place, access control objectives can be met."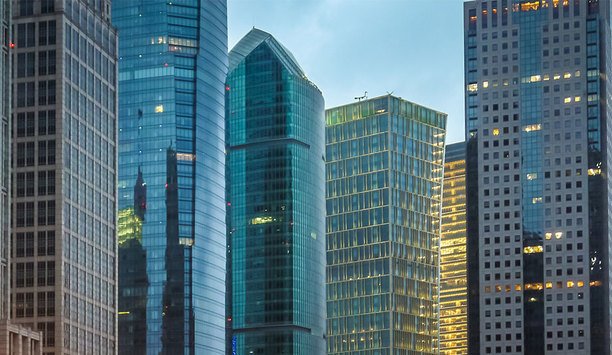 Why integrated access control is about more than security?
Rodrigue Zbinden, CEO at Morphean, discusses the business benefits from merging video surveillance and access control technologies as demand for ACaaS grows. The big question facing businesses today is how they will use the data that they possess to unlock new forms of value using emerging technologies such as the cloud, predictive analytics and artificial intelligence. Some data is better utilised than others: financial services were quick to recognise the competitive advantages in exploiting technology to improve customer service, detect fraud and improve risk assessment. In the world of physical security, however, we're only just beginning to understand the potential of the data that our systems gather as a part of their core function. Benefits of 'Integrated access control' The first thing to look for is how multiple sources of data can be used to improve physical security functionsWhat many businesses have yet to realise is that many emerging technologies come into their own when used across multiple sources of data. In physical security, for example, we're moving from discussions about access control and CCTV as siloed functions, to platforms that combine information for analysis from any source, and applying machine learning algorithms to deliver intelligent insights back to the business. 'Integrated access control' then looks not just to images or building management, but to images, building management, HR databases and calendar information, all at the same time. And some of the benefits are only now starting to become clear. The first thing to look for, of course, is how multiple sources of data can be used to improve physical security functions. For example, by combining traditional access control data, such as when a swipe card is used, with a video processing platform capable of facial recognition, a second factor of authentication is provided without the need to install separate biometric sensors. CCTV cameras are already deployed in most sensitive areas, so if a card doesn't match the user based on HR records, staff can be quickly alerted. Making the tools cost-effective In a similar vein, if an access card is used by an employee, who is supposed to be on holiday according to the HR record, then video data can be used to ensure the individual's identity and that the card has not been stolen – all before a human operator becomes involved. This is driving growth in 'access control as a service' (ACaaS), and the end-to-end digitalisation of a vital business functionThese capabilities are not new. What is, however, is the way in which cloud-based computing platforms for security analytics, which absorb information from IP-connected cameras, make the tools much more cost effective, accessible and easier to manage than traditional on-site server applications. In turn, this is driving growth in 'access control as a service' (ACaaS), and the end-to-end digitalisation of a vital business function. With this system set up, only access control hardware systems are deployed on premise while the software and access control data are shifted to a remote location and provided as a service to users on a recurring monthly subscription. The benefits of such an arrangement are numerous but include avoiding large capital investments, greater flexibility to scale up and down, and shifting the onus of cybersecurity and firmware updates to the vendor. Simple installation and removal of endpoints What's more, because modern video and access control systems transmit data via the IP network, installation and removal of endpoints are simple, requiring nothing more than PoE and Wi-Fi. Of all the advantages of the 'as a service' model, it's the rich data acquired from ACaaS that makes it so valuable, and capable of delivering business benefits beyond physical security. Managers are constantly looking for better quality of information to inform decision making, and integrated access control systems know more about operations than you might think. Integrating lighting systems with video feeds and access control creates the ability to control the lightsRight now, many firms are experimenting with ways to find efficiencies and reduce costs. For example, lights that automatically turn off to save energy are common in offices today, but can be a distraction if employees have to constantly move around to trigger motion detectors. Integrating lighting systems with video feeds and access control creates the ability to control the lights depending on exactly who is in the room and where they are sitting. Tracking the movement of employees Camera data has been used in retail to track the movement of customers in stores, helping managers to optimise displays and position stocks. The same technology can be used to map out how employees move around a workspace, finding out where productivity gains can be made by moving furniture around or how many desks should be provisioned. Other potential uses of the same data could be to look for correlations between staff movement – say to a store room – and sales spikes, to better predict stock ordering. What makes ACaaS truly exciting is it is still a very new field, and we're only just scratching the surface of the number of ways that it can be used to create new sources of value. As smart buildings and smart city technology evolves, more and more open systems will become available, offering more ways to combine, analyse and draw insights from data. Within a few years, it will become the rule, rather than the exception, and only grow in utility as it does.
Open Supervised Data Protocol (OSDP): the gold standard for access control installations
Today's security industry technology standards create a common framework for achieving predictable performance. Systems are made more secure and easier to install, use and integrate with other devices. Standards are also intended to be living documents, open to continual refinements to benefit manufacturers, integrators and end users. An excellent example is the Open Supervised Data Protocol (OSDP), which is now the industry's gold standard for physical access control installations. It was designed to offer a higher level of security with more flexible options than the aging defacto Weigand wiring standard. Updating OSDP-readers simultaneously One recent addition enables end users to push firmware and software updates to thousands of OSDP-enabled card readers simultaneouslyOSDP, first introduced in 2011 by the Security Industry Association (SIA), continues to evolve with significant manufacturer input. One recent addition enables end users to push firmware and/or software updates to a few or thousands of OSDP-enabled card readers simultaneously. Weigand technology requires updates to be made one at a time at each reader. Regularly changing reader encryption keys is an excellent way to enhance facility security. It's easy using the OSDP file transfer capability and the latest DESFire EV2 credentials containing multiple encryption keys. You can transfer the next code on the card to all readers and the job is done. And there's no need to create a new card for each user or reprogram each individual reader. AES-128 encryption ensures cybersecurity It's time to migrate entirely away from Weigand technology. If greater security, convenience and reduced labour from the latest OSDP updates isn't reason enough, here are a few more things to consider. The 40-year-old Weigand protocol provides no signal encryption, making it easy for hackers to capture the raw data transmitted between cards and readers. OSDP readers support AES-128 encryption while providing continuous monitoring of wires to guard against cybercriminals. Weigand reader installations require homerun cable pulls from the control panel to each peripheral device. OSDP readers can be daisy chained, providing additional savings on cabling and installation time. Weigand technology is simply too slow to work with today's most versatile and secure card technologies. OSDP readers work with virtually all modern access control cards. The OSDP standard also works with biometric devices; Weigand does not. Meeting requirements of FICAM guidelines SIA is pushing to make the latest OSDP version a standard recognised by the ANSI, a move to enhance the global competitiveness of U.S. security businessesAlso, OSDP is becoming a must-have standard for organisations demanding the highest security levels. The standard meets requirements of the Federal Identity, Credential and Access Management (FICAM) guidelines that affect how the access control industry does business with the federal government. SIA is pushing to make the latest OSDP version a standard recognised by the American National Standard Institute (ANSI), a move to enhance the global competitiveness of U.S. security businesses. There's still a large worldwide reader installation base that works solely with the Weigand protocol. Admittedly, changing them all at one time may be prohibitively expensive; however, standards should be viewed as a journey, not a destination. That's why a measured migration is the right choice for many organisations. Begin by securing the perimeter. Replace only the outside-facing Weigand readers. As long as the walls are secured, the inside can remain a softer target until OSDP-compatible readers can be added indoors. The case for moving to OSDP as a standard is compelling. It offers our industry the opportunity to design access control software and products that provide what end users want most – greater security, flexibility and convenience.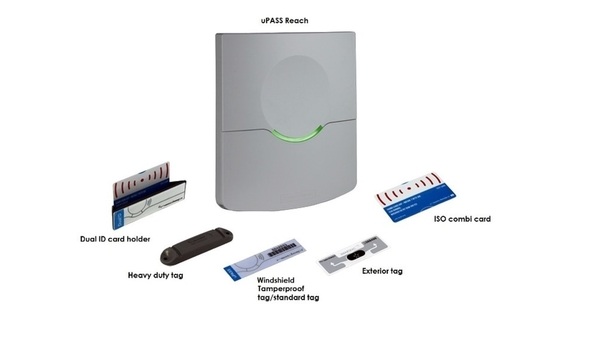 Nortech exhibits Nedap UPASS Reach reader for efficient, cost-saving vehicle access control for parking applications
People and vehicle access control specialist, Nortech offers a number of products within the Nedap product range that use vehicle tagging to identify individual vehicles while they are moving through a monitoring point. uPASS Reach reader The uPASS Reach reader offers long-range vehicle identification for up to 5 metres using the latest UHF technology. With consistent reading up to 5 metres and adjustable onsite reading as just two of the benefits of the system, the uPASS Reach reader has an elegant slim design, LED and audible read indication and is encased in weatherproof housing. It also operates with passive UHF tags, self-adhesive windscreen tags and hand-held tags with dual-technology options. Long-range passive UHF tags The reader output allows the access control system to open the gate/barrier when an authorised vehicle arrives When the uPASS Reach reader is installed (maximum height two metres) next to an automatic gate or barrier, long-range passive UHF tags are identified at a distance of up to 5 metres as soon as they are visible in direct line of sight of the reader. The reader output allows the access control system to open the gate/barrier when an authorised vehicle arrives without the need for the driver to present a card or badge, and the built-in high intensity LED provides the user visual feedback that the tag has been read. UHF tags are also both battery and maintenance-free. UHF Windshield Tag To work alongside the uPASS Reach, Nedap has designed four different UHF tags to suit all environments. The UHF Windshield Tag is a passive UHF transponder and offers long range identification up to 5 metres when installed inside non metallised windscreens. This provides cost-effective long range vehicle identification for access control applications and is available as a standard peel off version or as a tamperproof version for additional security. Passive UHF Exterior Tag Where vehicle windscreens are fully metallised, Nedap offers a passive UHF Exterior Tag which can be easily fitted onto non-metallic / plastic parts of the vehicle such as the headlights. For added security, the UHF Exterior Tag is a tamper resistant, transparent, adhesive tag. It will show visual proof of removal and is extremely difficult to remove, intact and functional. The chip inside is also protected against harmful UV rays. UHF Heavy Duty Tag This tag features a rugged design for long term use in outdoor and industrial environments The Nedap UHF Heavy Duty Tag is a passive UHF transponder which again offers long-range identification up to 5 metres with the uPASS Reach. However, this tag features a rugged design for long term use in outdoor and industrial environments. The UHF Heavy Duty Tag is a cost-effective solution for installations where the tag needs to be mounted onto the exterior of the vehicle and can also be cable tied or bolted onto bicycles, forklifts and many other industrial devices. Finally, the UHF ISO Combi Card is a card featured with long-range UHF tag and proximity or smartcard technology. Used for both people and vehicle access, it enables the use of one card for both vehicle and building access applications. Available with a range of formats such as Mifare, Legic and HID. Efficient vehicle identification reader The uPASS Reach reader complies with the ISO18000-6C and EPC global Gen 2 directive. This long-range vehicle identification reader is based on latest passive UHF technology. It is used in combination with battery free UHF (EPC Gen 2) tags, making this access control solution totally cost efficient. The uPASS Reach is ideal for convenient vehicle access to public car parks, private-run parking spaces and lots, gated communities and staff parking areas in corporate offices and government buildings.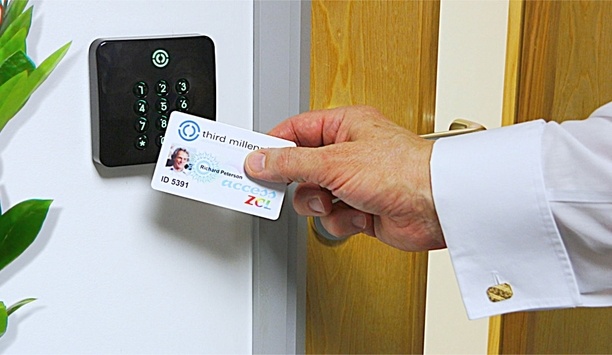 Third Millennium strengthens its partnership with LEGIC to provide new and innovative security access solutions
As a long standing Development Partner, Third Millennium is pleased to further strengthen its status with LEGIC in providing new and design-led collaborative innovation within the security access marketplace. With headquarters based in Switzerland, LEGIC is a trusted supplier to corporations around the world in supplying secure credential and access authentication control, and for more than 25 years, it has been a developer in mobile and contactless smartcard technologies using RFID, BLE and NFC. Key and authorisation management tools Utilising state-of-the-art security standards to secure data integrity, LEGIC's technology platform includes reader and smartcard ICs and key & authorisation management tools, as well as the software service - LEGIC Connect. Working closely with LEGIC, Third Millennium manufactures a comprehensive range of advanced access control readers, together with integral keypad and biometric fingerprint readers, and provides an unparalleled service of design, quality, and support to its customers.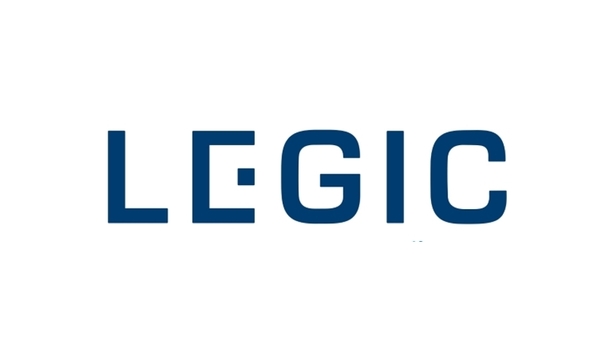 LEGIC launches ATC4096-MP312 smartcard IC with improved reading distance
LEGIC launches its powerful ATC4096-MP312 smartcard IC with 8k byte memory and an improved reading distance. The new transponder chip is EAL 5+ certified and has a long-time backwards compatibility to readers in the field. LEGIC is proud to offer such an impressive IC in its product portfolio. LEGIC's new smartcard IC features an improved reading distance of up to 11 cm on ISO 14443 A. Thanks to its backwards compatibility to the reading infrastructure of more than ten years, it can easily be used with existing readers. The new ATC4096-MP312 is a sensational allrounder, which is perfect for a wide range of applications with high security requirements. Smart city cards The latest LEGIC product has an extended storage space of 8k byte Furthermore, the latest LEGIC product has an extended storage space of 8k byte. 4k byte of storage are for LEGIC advant applications and 3.3k byte are reserved for MIFARE DESFire applications at a later stage. This will make expensive hybrid cards, interferences, and compatibility problems a thing of the past. As the new chip will be compatible with the NXP AppXplorer, it will also offer access to countless different applications. Thanks to the planned combination of LEGIC advant and NXP DESFire, global employee ID cards will take on a whole new scope. For example, if a company has several sites in different countries, and some buildings use LEGIC technology while others use NXP, the new ATC4096-MP312 will provide the company with a simple solution that will enable all its employees to access every building. Employees will have the possibility to load various private applications such as public transport, bike sharing, member cards, etc. via NXP AppXplorer on their badges and to use these services on site. Global multi-application, multi-technology transponders, and smart city cards – all of this will be possible with the ATC4096-MP312 in the near future!
Featured white papers
H.265 High Efficiency Coding: Video compression for security applications
Download
How to overcome the storage challenges of adopting surveillance AI
Download
Physical security supports a future-proof cyber security strategy
Download