LEGIC Electronic Door Locks & Locking Devices
(2)
Browse Electronic Door Locks & Locking Devices
Electronic locking device products updated recently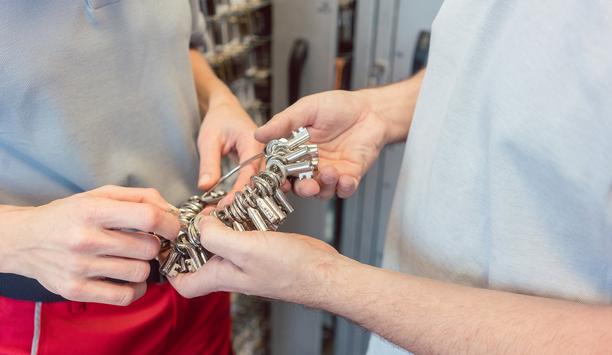 Why is key management so important?
More and more business security practices are going digital. Mechanical keys are still the backbone of most corporate security plans, and it can be very expensive for companies to switch to electronic access control on a large scale. Therefore, enterprises need to choose the most suitable access control system. What is key management? Key management is the process of protecting, tracking, and scheduling mechanical keys. Why is this important? Because the key carries access to sensitive locations and assets within the organisation, when you increase the security of the key, you can enhance the security of these valuable resources. The key management system also controls the cost of using physical keys. The system reduces the overhead caused by key loss or security breaches. Some smaller companies may be able to adopt a paper-and-pencil key management protocol. Larger companies, or those who want to better understand and control keys, usually choose to use an electronic key management system. Key management systems can store and assign keys securely and increase the efficiency of organisation Why use a key management system? The key management system can become the cornerstone of your key control process. At the most basic level, key management systems can accomplish two things that paper and pen systems cannot: they store and assign keys securely, and they increase the efficiency of your organisation's use of keys through automation and analysis. What can key management systems do? 1) Improve access control By better protecting the keys, you can improve the access control to the spaces and devices unlocked by these keys. You can use your key management to simplify the process of providing temporary employees with one-time-key access. In addition, the system can record all their key access records, so that everyone's behavior can be traced. 2) Enhanced accountability traceability The software is a good key management system that can generate reports on key usage, user access requests, access exceptions, and loss. In addition, you can track and audit key usage in real-time. Combined with a comprehensive key control strategy, you will implement better accountability for key use to meet any industry or risk management compliance standards. 3) Reduce costs and prevent losses When an employee loses a key, you will incur direct costs for a replacement key or relocking it when it is lost When an employee loses a key, you will incur direct costs, including purchasing a replacement key or relocking it when it is lost. However, the indirect cost of key loss is usually more significant. This is because employees first spend time looking for the lost key and then process the replacement request, all of which time is not spent on production work. 4) Improve workflow As we discussed, keys are often used in important workflows. The key management system allows you to better control these workflows. A passive electronic lock system, also known as a key-centric access control system, has outstanding advantages in key management. Compared with the electronic access control system, the passive electronic lock system's "passive" characteristics have reduced the update cost for many enterprises.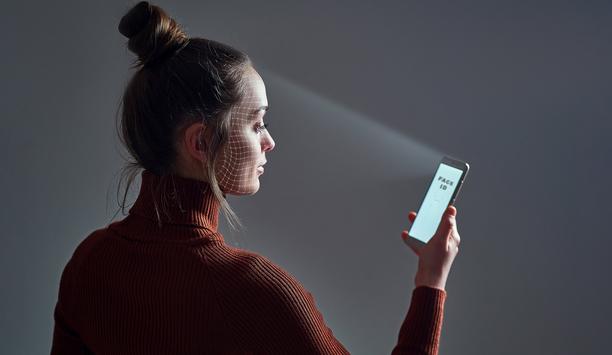 Why face recognition as a credential is the ideal choice for access control?
In the field of access control, face recognition has come a long way. Once considered too slow to authenticate people's identities and credentials in high traffic conditions, face recognition technology has evolved to become one of the quickest, most effective access control identity authentication solutions across all industries. Advancements in artificial intelligence and advanced neural network (ANN) technology from industry leaders like Intel have improved the accuracy and efficiency of face recognition. However, another reason the technology is gaining traction is due to the swiftly rising demand for touchless access control solutions that can help mitigate the spread of disease in public spaces. Effective for high volumes Face recognition eliminates security risks and is also virtually impossible to counterfeit Modern face recognition technology meets all the criteria for becoming the go-to solution for frictionless access control. It provides an accurate, non-invasive means of authenticating people's identities in high-traffic areas, including multi-tenant office buildings, industrial sites, and factories where multiple shifts per day are common. Typical electronic access control systems rely on people providing physical credentials, such as proximity cards, key fobs, or Bluetooth-enabled mobile phones, all of which can be misplaced, lost, or stolen. Face recognition eliminates these security risks and is also virtually impossible to counterfeit. Affordable biometric option Although there are other biometric tools available, face recognition offers significant advantages. Some technologies use hand geometry or iris scans, for example, but these options are generally slower and more expensive. This makes face recognition a natural application for day-to-day access control activities, including chronicling time and attendance for large workforces at construction sites, warehouses, and agricultural and mining operations. In addition to verifying personal credentials, face recognition can also identify whether an individual is wearing a facial covering in compliance with government or corporate mandates regarding health safety protocols. Beyond securing physical locations, face recognition can also be used to manage access to computers, as well as specialised equipment and devices. Overcoming challenges with AI So how did face recognition become so reliable when the technology was once dogged by many challenges, including difficulties with camera angles, certain types of facial expressions, and diverse lighting conditions? Thanks to the emergence of so-called "convolutional" neural network-based algorithms, engineers have been able to overcome these roadblocks. SecurOS FaceX face recognition solution FaceX is powered by neural networks and machine learning which makes it capable of authenticating a wide range of faces One joint effort between New Jersey-based Intelligent Security Systems (ISS) and tech giant Intel has created the SecurOS FaceX face recognition solution. FaceX is powered by neural networks and machine learning which makes it capable of authenticating a wide range of faces and facial expressions, including those captured under changing light, at different resolution levels, and varying distances from the video camera. Secure video management system A common face recognition system deployment begins with IP video cameras that feed footage into a secure video management system connected to a video archive. When the software initially enrolls a person's face, it creates a "digital descriptor" that is stored as a numeric code that will forever be associated with one identity. The system encrypts and stores these numeric codes in a SQL database. For the sake of convenience and cost savings, the video server CPU performs all neural network processes without requiring any special GPU cards. Unique digital identifiers The next step involves correlating faces captured in a video recording with their unique digital descriptors on file. The system can compare newly captured images against large databases of known individuals or faces captured from video streams. Face recognition technology can provide multi-factor authentication, searching watchlists for specific types of features, such as age, hair colour, gender, ethnicity, facial hair, glasses, headwear, and other identifying characteristics including bald spots. Robust encryption SED-compatible drives rely on dedicated chips that encrypt data with AES-128 or AES-256 To support privacy concerns, the entire system features an encrypted and secure login process that prevents unauthorized access to both the database and the archive. An additional layer of encryption is available through the use of Self-Encrypting Drives (SEDs) that hold video recordings and metadata. SED-compatible drives rely on dedicated chips that encrypt data with AES-128 or AES-256 (short for Advanced Encryption Standard). Anti-spoofing safeguards How do face recognition systems handle people who try to trick the system by wearing a costume mask or holding up a picture to hide their faces? FaceX from ISS, for example, includes anti-spoofing capabilities that essentially check for the "liveliness" of a given face. The algorithm can easily flag the flat, two-dimensional nature of a face mask, printed photo, or image on a mobile phone and issue a "spoof" alarm. Increased speed of entry Incorporating facial recognition into existing access control systems is straightforward and cost-effective Incorporating facial recognition into existing access control systems is straightforward and cost-effective. Systems can operate with off-the-shelf security cameras and computers. Users can also leverage existing infrastructure to maintain building aesthetics. A face recognition system can complete the process of detection and recognition in an instant, opening a door or turnstile in less than 500ms. Such efficiency can eliminate hours associated with security personnel checking and managing credentials manually. A vital tool Modern face recognition solutions are infinitely scalable to accommodate global enterprises. As a result, face recognition as a credential is increasingly being implemented for a wide range of applications that transcend traditional access control and physical security to include health safety and workforce management. All these capabilities make face recognition a natural, frictionless solution for managing access control, both in terms of performance and cost.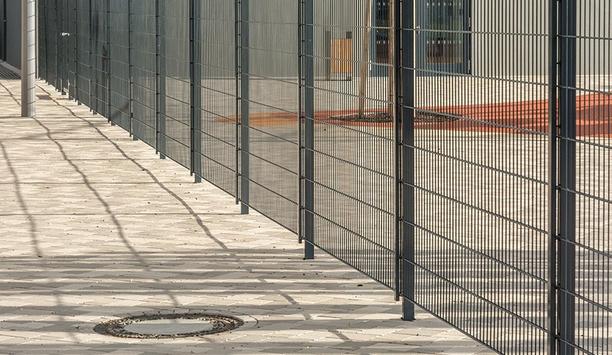 How schools can make outdoor learning safe and secure
Schools were never designed and built with social distancing in mind. So it's perhaps not surprising that as children returned to schools for the autumn term this year, the prospect of outdoor classes and assemblies was mooted in the media and by the Government. Many in the education sector are making the case that, should there be further COVID-19 outbreaks, in the coming months, it would be better to utilise outside space, rather than resort to closing schools. In the COVID-19 era, head teachers are considering taking learning and large gatherings, such as assemblies outdoors, when possible. Managing 'class bubbles', hygiene and ventilation While Dr. Yvonne Doyle, the Medical Director of Public Health England (PHE) has publicly reassured parents that schools are not the 'drivers' or 'hubs' of COVID-19-19 infection in communities, there is a lot of pressure on school leaders to manage 'class bubbles', extra cleaning and hygiene, ventilation, and COVID-19 testing, to protect families and staff. It's a logical step to switch, in certain circumstances, to outdoor activities where fresh air is on tap, and social distancing is far easier to manage. Specially built outdoor classrooms Across the school and nursery sector, there's ongoing investment in specially built outdoor classrooms Across the school and nursery sector, there's ongoing investment in specially built outdoor classrooms, which had been growing in popularity, even before the pandemic. These facilities offer numerous benefits as an extension of existing learning spaces and provide children the opportunity for hands-on learning, beyond a stuffy classroom. However, if outdoor spaces are routinely called upon as part of COVID-19 contingency planning, how can schools ensure that their outdoor classrooms and wider areas are secure, robust, and fit for purpose? When specifying outdoor classrooms and learning spaces, it's essential to take into account the well-being of the students and staff, who will use them, noise pollution and acoustics. Most importantly, education managers need to ensure the surrounding area is secured and adequately protected from threats, including terrorism. Perimeter security measures for schools How can schools and nurseries secure their perimeters, so that outdoor learning is totally safe for all? A starting point is to seek out architects and suppliers, who have a good understanding of security standards. Worryingly, Jacksons Fencing's research recently found that only one-third of architects are seeing both LPS 1175 and the UK police initiative, Secured by Design (SBD) physical security standards, specified for schools. This highlights a lost opportunity for architects to propose solutions that are appropriate to the level of risk and needs of the school, without turning the site into an unwelcoming fortress. Helping schools identify specific security needs Head teachers would be wise to work with architects, who not only know the latest security standards inside and out, but are also are willing to play a more advisory role, helping the school identify exactly what is needed. Head teachers should prioritise solutions appropriate to their site's specific risks It's also vital that architects don't simply replace existing fencing and gates, with the same security systems that have been in place for years. Instead, they will need to meet changing needs and risks. Our research finds that teachers often report issues, with the school perimeter and gates, from being climbed over (28%) and causing injury, to gates not locking properly (10%). Head teachers should prioritise solutions appropriate to their site's specific risks, which sometimes require altering of existing measures. School fencing is an important aspect of any education site. As well as defining its boundary and making a visual distinction between public and private property, the fencing and gates that surround and secure a school, will typically meet a wide variety of other important criteria, including preventing unauthorised entry to the grounds, protecting pupils, staff, and visitors from accidents and injury, deterring theft and anti-social behaviour, and reducing the risk of malicious damage, and acts of terrorism. Welded mesh panels for perimeter fencing Popular options for schools include welded mesh panels for perimeter fencing or sports areas, and railing systems to act as demarcation, in order to control foot and car traffic. Within the outlying boundary, barriers, bollards and parking posts will keep pedestrians, and vehicles safe from each other, while timber fencing and gates can be designed to control the flow of people, around the grounds and reduce the areas, where students can be hidden from view. Automated gates and access control Perimeter fencing must be complemented with safe entrances and exits for vehicles and pedestrians. Every school has unique entry-control requirements, determined by factors, such as size, location and the local environment. These needs influence the decisions you make, when preparing technical specifications for school security gates. Do you require gates to be steel or timber, manual or automated, single or double leaf? Specialist suppliers will be in the best position to offer inputs on school gates, which typically need to offer solid security and durability, with a welcoming aesthetic. Specifying access control system When specifying a school access system, it's important to consider the areas of the school When specifying a school access system, it's important to consider the areas of the school, such as sports fields, car parks, and children's play and learning areas, and whether it requires playground segregation. Selected gates should meet the design of the fencing, to create a secure perimeter with no weak points, with automated gates conforming to all current safety regulations. . Noise pollution can be a problem as well, including noise coming in or leaving the school in residential areas. If more teaching is to be carried out outside, it's worth considering acoustic barriers to reduce noise in and around the school. Timber acoustic barriers for security and privacy Timber acoustic barriers offer security and privacy, and can reduce noise levels, by as much as 32 decibels (in laboratory conditions), so are ideal for city centre schools or those located close to busy highways. There are many ways to build an outdoor classroom. Timber products can help to create a welcoming environment, such as wooden shelters, pergolas, fencing, and decking. Always check that high quality timber, ideally guaranteed for 25 years against rot and insect attack, is being used to provide an attractive, cost-effective, safe and sustainable solution, for all weather conditions. DBS approved installers And of course, installers must be DBS approved, so that they can install outdoor classrooms, during school holidays, or within term time, with minimal disruption. The COVID-19 pandemic had a huge impact on schools and learning. While nobody wants to think of fresh outbreaks of the infection, or any other virus, installing an outdoor classroom made from high-quality, long-lasting materials is a great way to future-proof school learning and ensure safety, and preparedness. Putting extra thought and care into the security angle will provide schools with decades of protection against a host of unforeseen events.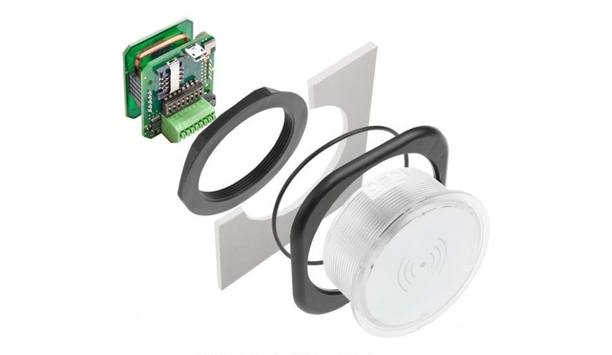 ELATEC to introduce the TWN4 Palon Compact Panel Reader at ISC West 2020
From buildings to vehicle fleets and enterprise networks to perimeter gates, having access control to let the right people in—while keeping everyone else out—is a security necessity. ELATEC, a global specialist in radio frequency identification (RFID) readers enabling user authentication for these and other access control applications, will introduce its latest new product the TWN4 Palon Compact Panel Reader at the ISC West Conference and Exhibition, to be held March 17-20, 2020 in Las Vegas, Nevada. Physical access control applications The Palon is a powerful, multi-function reader optimised for physical access control applications. Unlike traditional RFID readers, Palon's unique capabilities include: Flexible architecture and a robust, open API to support custom applications and unique functionality Supports encryption for security applications Quick and easy updating to support emerging market requirements, and done so either remotely or via a contactless configuration card Reads and writes all major transponder technologies globally—60+, including HID Global, LEGIC and NXP, and NFC and BLE mobile device technologies for use with smartphones. Highly customisable panel mount Palon's compact OEM PCB module is designed for integration into third-party products and devices. And its attractive, highly customisable panel mount is ideal for use in PAC panels, elevators, parking systems, EV chargers, kiosks and more. To see Palon and ELATEC's suite of offerings, visit ELATEC booth #23006. Visitors can also see Palon in the new product showcase at ISC West.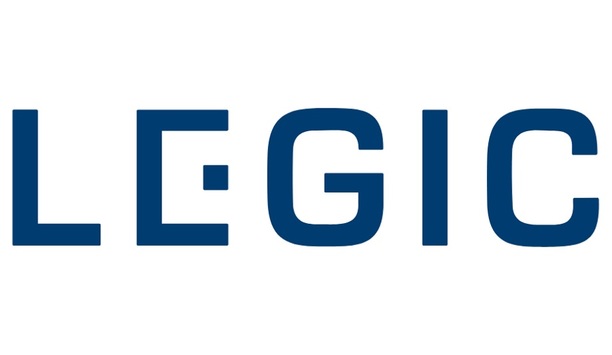 LEGIC Orbit upgraded with new security feature that restricts configuration data to specific reader ICs
Correct configuration of readers in the field forms the basis of secure ID solutions. In the latest version of LEGIC Orbit, the option to restrict configuration data to specific reader ICs is a very powerful new feature. Versatile Configuration Packages LEGIC Orbit offers the possibility to transmit cryptographic keys and other configuration data from the management system securely to readers in the field. This works via so-called Versatile Configuration Packages (VCP), which are generated in a Hardware Security Module (HSM) and distributed to readers in the field via user's smartphones or management system. With this new feature, you can now restrict the validity of each VCP to specific reader devices based on their chipID which uniquely identifies every LEGIC reader IC. This feature provides additional protection against abuse of configuration data and can help prevent configuration errors. Transmitting cryptographic keys For example, a cryptographic key for a specific building is generated in the secure LEGIC Orbit environment. Subsequent distribution of this key via VCP can now be restricted to readers installed only in that building. This feature makes it impossible to wrongly configure readers not belonging to that building.
LEGIC SM-6300 reader ICs upgraded with improvements to the OS50 firmware
With the OS50 firmware upgrade, several new features have been implemented to make the SM-6300 faster and even more powerful. New filter options in the search for Bluetooth devices enable the selection of specific devices, energy consumption is significantly reduced. Additionally, the generation of authorisation media for the LEGIC Master-Token-System-Control (MTSC) solution and the creation of LEGIC prime and advant segments on LEGIC smartcards are possible with the new SM-6300init. LEGIC Master-Token-System-Control solution The SEARCH command for LEGIC reader ICs offers an easy and efficient way to communicate with different devices. When using the Bluetooth Low Energy transparent mode of the SM-6300, there is a growing demand for a filtering capability to precisely select a device, as more and more Bluetooth devices are around. With the new OS50, there are now more filter options available, allowing the reader to specifically find Bluetooth Low Energy devices that advertise certain data. In previous firmware versions the SEARCH command executed sequentially for every technology which cost valuable time in the search for the various ID media and slowed down the opening process noticeably. With the new upgrade, the search for Bluetooth Low Energy devices can be started and continued in the background while simultaneously searching for RFID media. SM-6300 reader ICs One of the strengths of the SM-6300 reader ICs is their design for use in battery-powered readers One of the strengths of the SM-6300 reader ICs is their design for use in battery-powered readers or other infrastructure components. Energy consumption is therefore essential and determines whether a solution is successful or not. If a reader design consumes less energy, the battery lasts longer, and maintenance costs are reduced. LEGIC has already introduced optimizations for energy consumption with enhancements to the sleep mode in September 2019. Since then, a reader can be woken up not just by inductive Wake Up, but also capacitive, with a timer or via GPIO. With the latest OS50 firmware upgrade, the SM-6300 is now also considerably more power-efficient when the IC is active. The improvements not only lead to a further reduction in energy consumption, but also significantly reduce the peaks in current consumption, which opens up new design possibilities. Generate authorisation media To allow MTSC users to generate authorisation media themselves, LEGIC reader ICs offer corresponding commands to create an authorisation medium from a Master-Token blank. Until now, the generation of authorisation media as well as the initialisation of advant and prime applications on LEGIC smartcards could only be done with the SM-4500. With the new SM-6300init, these commands are now also supported by the 6000 series. This means that all applications can now be covered with just one design based on the SM-6300init.
Related white papers
Protecting dormitory residents and assets
Top 5 ways to ensure visitor safety and security
Moving to mobile: A guide for businesses switching to mobile access control