ATV CCTV Transmitters & Controllers
(2)
Telemetry transmitters and controllers products updated recently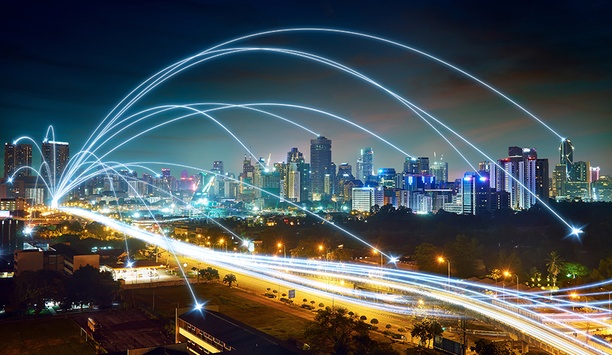 Why live video streaming is critical for safer and smarter cities
The term "smart city" gets thrown around a lot nowadays, but as different technologies that strive to be defined in this way are adopted by different countries globally, the meaning of this phrase gets lost in translation. The simplest way to define a "smart city" is that it is an urban area that uses different types of data collecting sensors to manage assets and resources efficiently. One of the most obvious types of "data collecting sensor" is the video camera, whether that camera is part of a city's existing CCTV infrastructure, a camera in a shopping centre or even a police car's dash camera. The information gathered by video cameras can be used with two purposes in mind, firstly: making people's lives more efficient, for example by managing traffic, and secondly (and arguably more importantly): making people's lives safer. Live streaming video all the time, everywhere In the smart and safe city, traditional record-only video cameras are of limited use. Yes, they can be used to collect video which can be used for evidence after a crime has taken place, but there is no way that this technology could help divert cars away from an accident to avoid traffic building up, or prevent a crime from taking place in the first place. However, streaming live video from a camera that isn't connected to an infrastructure via costly fibre optic cabling has proven challenging for security professionals, law enforcement and city planners alike. This is because it isn't viable to transmit video reliably over cellular networks, in contrast to simply receiving it. Video transmission challenges Transmitting video normally results in freezing and buffering issues which can hinder efforts to fight crime and enable flow within a city, as these services require real-time, zero latency video without delays. Therefore, special technology is required that copes with poor and varying bandwidths to allow a real-time view of any scene where cameras are present to support immediate decision making and smart city processes. The information gatheredby video cameras can beused to make people's lives more efficient, and to make people's lives safer There are many approaches to transmitting video over cellular. We've developed a specialist codec (encoding and decoding algorithm) that can provide secure and reliable video over ultra-low bandwidths and can therefore cope when networks become constrained. Another technique, which is particularly useful if streaming video from police body worn cameras or dash cams that move around, is to create a local wireless "bubble" at the scene, using Wi-Fi or mesh radio systems to provide local high-bandwidth communications that can communicate with a central location via cellular or even satellite communications. Enhanced city surveillance Live video streaming within the smart and safe city's infrastructure means that video's capabilities can go beyond simple evidence recording and evolve into a tool that allows operations teams to monitor and remediate against incidents as they are happening. This can be taken one step further with the deployment of facial recognition via live streaming video. Facial recognition technology can be added on to any video surveillance camera that is recording at a high enough quality to identify faces. The technology works by capturing video, streaming the live video back to a control centre and matching faces against any watch lists that the control centre owns. Importantly, the data of people who aren't on watch lists is not stored by the technology. Identifying known criminals This technology can work to make the city safer in a number of ways. For example, facial recognition could spot a known drug dealer in a city centre where they weren't supposed to be, or facial recognition could identify if a group of known terror suspects were visiting the same location at the same time, and this would send an alert to the police. Facial recognition technology captures and streams live back to a control centre, matching faces against any watch lists that the control centre owns In an ideal world where the police had an automated, electronic workflow, the police officer nearest to the location of the incident would be identified by GPS and would be told by the control room where to go and what to do. Most police forces aren't quite at this technological level yet, and would probably rely on communicating via radio in order to send the nearest response team to the scene. As well as this, shopping centres could create a database from analogue records of known shoplifters to identify criminals as soon as they entered the building. This would be even more effective if run co-operatively between all shopping centres and local businesses in an area, and would not only catch any known shoplifters acting suspiciously, but would act as a deterrent from shoplifting in the first place. Live streaming for police As mentioned above, live streaming video from CCTV cameras can help the police fight crime more proactively rather than reactively. This can be enhanced even further if combined with live streaming video from police car dash cams and police body worn cameras. If video was streamed from all of these sources to a central HQ, such as a police operations centre, the force would be able to have full situational awareness throughout an incident. This would mean that, if need be, officers could be advised on the best course of action, and additional police or other emergency services could be deployed instantly if needed. Incorporated with facial recognition, this would also mean that police could instantly identify if they were dealing with known criminals or terrorists. Whilst they would still have to confirm the identity of the person with questioning or by checking their identification, this is still more streamlined than describing what a person looks like over a radio and then ops trying to manually identify if the person is on a watch list. The smart, safe city is possible today – for one, if live video streaming capabilities are deployed they can enable new levels of flow in the city. With the addition of facial recognition, cities will be safer than ever before and law enforcement and security teams will be able to proactively stop crime before it happens by deterring criminal activity from taking place at all.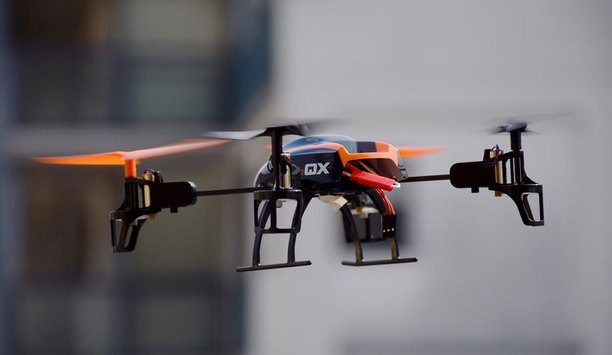 Drone terror: How to protect facilities and people
The use of drones has increased dramatically in the last few years. Indeed, by 2021, the FAA says the number of small hobbyist drones in the U.S. will triple to about 3.55 million. With that growth, drone capabilities have increased while costs have decreased. For example, the DJI Phantom 4 can deliver a 2-pound payload to a target with 1.5m accuracy from 20 miles away for the less than $1000.00. This is an unprecedented capability accessible to anyone. This new technology has created an entirely new security risk for businesses and governments. Drone security risks Already, rogue groups such as ISIS have used low cost drones to carry explosives in targeted attacks. Using this same method, targeting high profile locations within our borders to create terror and panic is very possible. Security professionals and technologists are working furiously to address the gaps in drone defence. Currently, the most common technologies in use for drone detection are video, acoustic sensors, radio, and air surveillance radar. Each of these has advantages, but they also have flaws that make it difficult to detect drones in all conditions. Both optical and thermal cameras, as well as acoustic sensors, do not operate in severe weather such as fog and snow. And while radio and air surveillance radar cover a wide area of detection, they suffer from high installation costs and limiting technical challenges, such as being unable to detect low flying drones on autopilot. Compact Surveillance Radar (CSR) Compact Surveillance Radar (CSR) is a security technology addressing the problems with other types of detection. CSR, like traditional radar, has the benefit of being able to detect and track foreign objects in all weather conditions, but at a fraction of the size and cost. The compact size allows the radar to be mounted on existing structures or even trees, providing extensive perimeter defence almost anywhere that you can imagine. CSR can also filter out clutter such as birds by using an advanced algorithm reducing the number of false alarms. While the use of CSR and the other detection technologies are legal in the US and in most locations throughout the world, the response mechanisms are generally not. Current regulations in the US prohibit the use of jamming or GPS spoofing in all cases except for a few federal agencies Regulations limiting drones Current regulations in the US prohibit the use of jamming or GPS spoofing in all cases except for a few federal agencies. This makes it difficult to stop the damage that drones can cause. The FAA has put into place new regulations that limit some uses of drones. However, in most cases it is still illegal for even state or local governments to stop or interfere with drones other than to locate the operator and have them land the drone. In 2016 the first law to neutralise a drone in the United States was passed in Utah to respond to drones in wildfire areas because of their interference with airborne firefighting. This law may very well provide a model for other states dealing with drones in situations where people's lives are being put at risk by drones. At the federal level, much effort is being put into evaluating the regulations and technology surrounding the misuse of drones. In the 2016 reauthorisation bill for the FAA, Section 2135 included a pilot program for the investigation of methods to mitigate the threat of unmanned aircraft around airports and other critical infrastructure. There are many federal agencies that are evaluating the use of a variety of technologies to respond to this threat. Both optical and thermal cameras, as well as acoustic sensors, do not operate in severe weather such as fog and snow Effective countermeasure technologies The most effective countermeasure for drones is jamming, currently off-limits to the private sector. This includes stadiums, convention centres, and other large gathering areas. A number of companies are developing new response technologies that do not require the use of jammers or hacking. Several companies have developed net guns that shoot a net at an approaching drone. These are only effective at less than 100m and frequently miss the target, especially when the drone is approaching at high speed. Several other companies have taken this method a step further, with drones that capture other drones. Once a radar detects a drone, another defence drone is launched and flies to the point of detection. Then, using video analytics it homes in on the drone and fires a net to disable the drone and take it to a safe location. While this drone capturing technique is still in its infancy, it shows a great deal of promise and will not be restricted in the same fashion as jamming. However, even this solution is difficult under current regulations, as all commercial drones in the US must be under direct control of a human operator within their line of sight. This effectively means that a drone operator is required to be on-site at all times to protect a facility, event, or persons. One thing is for certain, technology will continue to adapt and security companies will continue to invent new methods to protect their facilities and the people they are sworn to protect.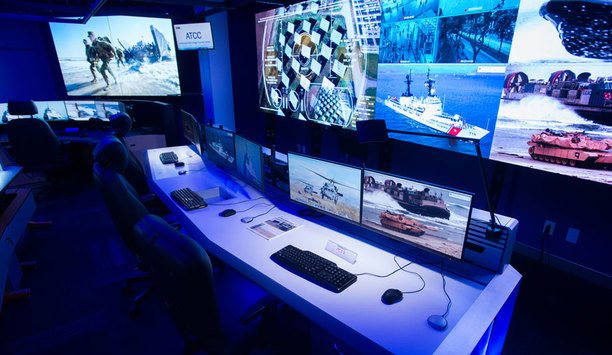 Not an afterthought: The significance of security control room aesthetics
Security control rooms should be functional and durable, and their aesthetics should incorporate matching colours that are conducive to a 24/7 operating environment—not too much contrast and easy on the eyes. Another factor driving aesthetics is an enterprise's desire to create a 'showpiece' to demonstrate a commitment to security for shareholders and other stakeholders. "Everyone wants to have a good-looking control room and a cost-effective design," says Matko Papic, Chief Technology Officer of Evans Consoles. Role of lighting and aesthetics in control rooms "Lighting is a critical factor for operators," adds Papic. Studies of control rooms have sought to address issues of circadian rhythms (physical, mental, and behavioural changes that a person undergoes over a 24-hour cycle, based on responses to light) and the impact of changing light colours throughout the day. Flexibility is key. Properly adjusted light can increase alertness at 2 a.m.; controlling the colour, tone and intensity of light can increase productivity any time of day. Evans Controls has experts who can do a lighting study of a room as part of construction services and consulting. Evans Controls has experts who can do a lighting study of a room as part of construction services and consulting Aesthetics, depending on the control room, can be very important, agrees Randy Smith, President of Winsted. His company accommodates aesthetics by using a variety of matching laminates, solid (Corian-type) surfaces, and sometimes real wood. They can put in a console with matching work surfaces, a credenza or other furnishings, or can even match existing décor in a facility. Customised tailored furnishing Security control rooms, often operating in glass enclosures, are often used to "make a statement" about the security of a facility, says Smith. Companies want the control rooms to be up-to-date, and have "cool designs." Sometimes they want to add a company logo to a work surface or side panels, or they want to employ corporate colours in the design. Winsted can customise its offerings to meet any such requirements, says Smith. In too many instances, the control room is an afterthought: They just install furniture that fits with the monitors. How the furnishings are tailored to the operator is often not considered, says Papic. He offers several other considerations: Will the furniture last the lifetime of the control room? How adaptable is a design to possible future changes, whether larger monitors, managing cables, or ability to reconfigure the console? Furniture should not be viewed as a transactional item; there are more issues to address beyond physically housing the equipment, says Papic. Read part 5 of our Control Rooms series here
Featured white papers
Powerful video surveillance protects Red Bull Racing
Download
Making your surveillance cyber secure
Download
Modern, flexible access control secures HafenCity University
Download