American Dynamics CCTV Quads
(8)
Browse CCTV Quads
CCTV quad products updated recently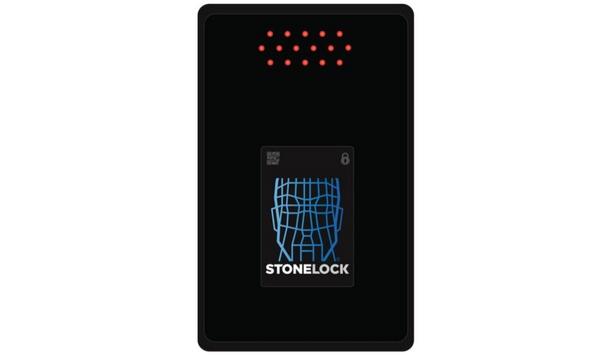 Johnson Controls announces an integration with Tyco Kantech EntraPass and StoneLock GO for touchless authentication
Johnson Controls, the provider of smart and sustainable buildings and the architect of OpenBlue digital platforms, is announcing the integration with Tyco Kantech EntraPass and StoneLock GO for opt-in 'faceless' recognition, designed to protect users by safeguarding their privacy without the use of photographs, while eliminating the need to physically touch the reader. Combining StoneLock GO with Kantech EntraPass security management software offers a completely contactless, universally compatible technology - regardless of gender, race or age - that is easily deployed and significantly reduces operational efforts. Stringent security protocols StoneLock GO offers unparalleled anti-spoofing and best-in-class False Acceptance Rate This integration will satisfy even the most stringent security protocols and will assist in mitigating threats from vulnerabilities such as weak PINs, code sharing - as well risks from surface contamination. While an access card or password is susceptible to theft or cloning, StoneLock GO offers unparalleled anti-spoofing and best-in-class False Acceptance Rate. This method of authentication ensures the people accessing facilities have been granted permission. Reliable identity confirmation Using state-of-the-art, near infrared sensors, StoneLock GO readers scan and store unique templates of enrolled users that are recognisable outside of the StoneLock System. The integration with EntraPass will provide a solution perfect for high security access control where reliable identity confirmation of user access is required. This purpose-built integration offers biometric rejections and other events natively available in EntraPass, such as forced door entries, enabling better situational awareness and offering a holistic report of what happens at the door.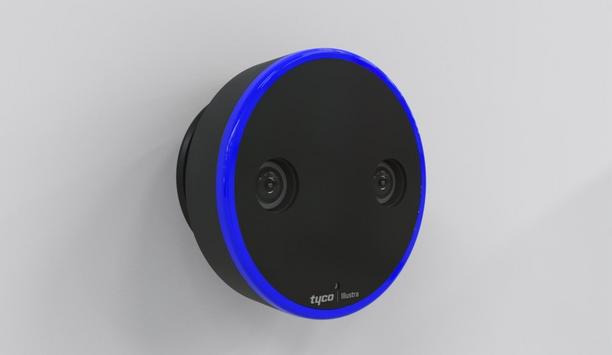 Johnson Controls launches Tyco Illustra Insight access management solution for work environment
Johnson Controls, the pioneer for smart and sustainable buildings, launches Tyco Illustra Insight, an intelligent frictionless access management solution for work environments where there is a requirement for a high level of security without disrupting the constant flow of employees, contractors and visitors. The solution offers an unobtrusive, stress free way for authorised people to smoothly move around buildings, places and spaces, and yet provides security personnel with a highly effective solution for controlling and visually verifying who has access to restricted areas. Facial recognition camera The cameras can be deployed at the optimal height of five to six feet for facial recognition Enabled by artificial intelligence and deep learning algorithms, Tyco Illustra Insight combines the functionality of access control management software and a facial recognition camera to simultaneously recognise multiple people as they approach an entrance. The device's integrated LEDs, combined with audible 'Welcome/Deny' messaging ensure employees, contractors and visitors intuitively know if they are authorised to enter an area. Anti-spoofing technology utilises two lenses and a combination of IR and RGB video to distinguish between an actual person and a printed image or video of them. Faces can be accurately detected from up to three meters away, with simultaneous multi-face processing in less than one second, improving the flow of approved users. The cameras can be deployed at the optimal height of five to six feet for facial recognition within a wide field of view and varying heights, including wheelchair and taller users. Security sensitive areas "The range of applications where our new technology will be able to significantly contribute to enhancing a safer working environment is extremely wide and varied," said Rafael Schrijvers, Access Control Product Management, Security Products, Johnson Controls. "In healthcare and cleanroom environments, Tyco Illustra Insight removes the need for access control cards or buttons to be pushed, both of which are highly relevant to our customers amid the pandemic and beyond." At airports it negates the risk of card sharing and tailgating into security sensitive areas. In addition to facial recognition, Illustra Insight can flag persons of interest for an integrated access control system to action; for instance, generating an alert when a VIP is identified. Video surveillance technologies OpenBlue was designed with agility, flexibility and scalability in mind Installers and system integrators will no doubt find many other imaginative ways in which this innovative combination of access control and video surveillance technologies, enabled by artificial intelligence, can deliver real-life benefits to their end-user clients. Tyco Illustra Insight is part of the OpenBlue dynamic platform from Johnson Controls which, through its OpenBlue Healthy Buildings set of solutions, provides access to technology, such as smart equipment, infection control, contact tracing and social distance monitoring and other connected devices to make shared spaces safer, agile and more sustainable. OpenBlue was designed with agility, flexibility and scalability in mind to enable buildings to become dynamic spaces for customers that deliver environments that have memory, intelligence and unique identity. Access control system Although designed for seamless integration with Johnson Controls access control brands, the Tyco Illustra Insight solution can also be interconnected to any access control system with on-board traditional and modern wiring protocols. Additional features include: Sleek form factor with full colour customisable LED light ring and configurable audible messages maintain an inviting environment with intuitive visual and audible responses for visitors and employees. The unique two-piece design of Tyco Illustra Insight ensures that the network interface is in a safe, protected area, with encrypted protocols used to ensure secure communications between the Tyco Illustra Insight camera head and the Insight control unit. Tyco Illustra Insight has been engineered in line with the Johnson Controls OpenBlue Cyber Solutions Product Security Program, designed to minimise the possibility of introducing vulnerabilities into electronic security solutions. Tyco Illustra Insight's light ring and the option to record personalised greetings in a number of different languages are just two ways in which design engineers have endeavoured to create a unique user experience which enhances the device's ability to facilitate the free flow of people and set a new standard for automated video and access control.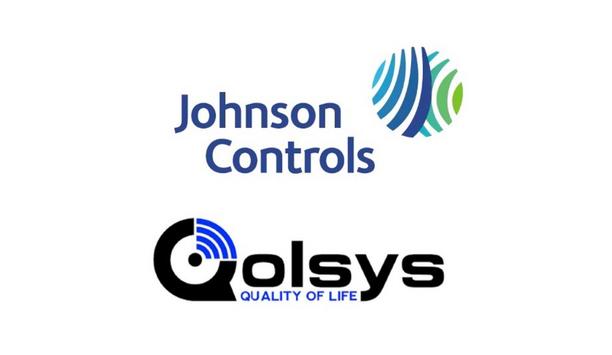 Johnson Controls acquires Qolsys, Inc. to enhance its smart building solutions portfolio
Johnson Controls has announced it has acquired the remaining stake of Qolsys Inc., a globally renowned residential and commercial security and smart-home manufacturer, after owning a majority stake in the company since 2014. Smart building solutions expert Qolsys enhances Johnson Controls global innovation platform, delivering next generation security and smart building solutions. The Qolsys founders and leadership team will remain in Silicon Valley (San Jose, California), assuming key roles in Johnson Controls' global intrusion business. Qolsys enhances Johnson Controls global innovation platform, delivering next-gen smart building solutions Johnson Controls continues in its mission to deliver smarter, safer, more intelligent and connected buildings, by deploying emerging technologies, such as embedded IP, artificial intelligence and machine learning through state-of-the-art solutions and partnerships. Johnson Controls is at the forefront of fundamental transformation of how spaces and places are perceived and enjoyed by balancing and responding to the flow of information, services and people that occupy buildings. OpenBlue digital platforms By applying data from both inside and outside buildings, Johnson Controls' OpenBlue digital platforms empower customers to manage operations, while delivering safety and security in dynamic and agile environments. "Qolsys has grown from a startup to a renowned security platform provider with over 4,000 dealers and service providers worldwide. Johnson Controls sees long-term opportunities to bring Silicon Valley innovation and culture to our broader cloud-enabled IoT solutions in building management, fire and HVAC businesses," said Jeff Williams, President of Global Products, Johnson Controls. "The opportunity to acquire Qolsys allows Johnson Controls to achieve operational efficiencies and scale across our global markets, while further enhancing the suite of products and services offered on our digital platform, OpenBlue." IQ Panel 2 Plus and peripherals The award-winning IQ Panel 2 Plus and peripherals have driven explosive growth in North America and across the globe with future-proof features, supported by over-the-air software updates, built-in panel camera, Bluetooth disarming and innovative installation, and diagnostic tools to reduce costs and increase user engagement and satisfaction. Qolsys continues to show consistent growth of services and dealers, which led to US$ 150 million in revenues during fiscal year 2019. "As the world becomes more connected and the innovation curve continues to ramp at unprecedented speed, we are excited to join Johnson Controls," said Dave Pulling, Qolsys Chief Executive Officer (CEO). Dave will be occupying the post of Vice President and General Manager of the global intrusion products business for Johnson Controls, which had US$ 500 million in revenue in fiscal year 2019. Advanced cloud-enabled solutions firm This is a major milestone in our 10-year journey to disrupt and transform the security industry" Dave adds, "We are committed to our customers in the security channel while continuing to invest in our roadmap and emerging verticals around the globe. This is a major milestone in our 10-year journey to disrupt and transform the security industry with advanced cloud-enabled solutions that transcend traditional intrusion offerings including advanced automation, energy management, apartment management, building management and wellness for aging in place." The combined volume of Qolsys, DSC, Bentel, Visonic - PowerG and Tyco products positions Johnson Controls as the market share major in advanced security solutions worldwide. IQ Hub, Panel, Water and Router products Qolsys recently announced roadmap products, including the IQ Hub, a lower-priced, third-generation IQ Panel; the IQ Router, a next-generation mesh networking solution to elegantly address the rapidly complex connected home; IQ Water, a connected water shut-off valve designed for mass market retrofit and a fourth generation IQ Panel due in 2021 with Qualcomm chipset supporting AI, M2M and next generation connectivity. Johnson Controls will offer Qolsys products throughout global markets. The IQ Panel 2 Plus and a full line of security and home automation devices are available from authorised Qolsys distributors.