Paul Speltz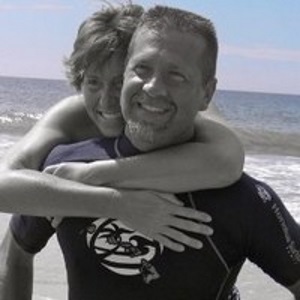 Paul Speltz
Senior Engineer,
Viking Electronics, Inc.
Paul Speltz is currently working in the capacity of Senior Engineer at Viking Electronics, Inc. He is also the President of ANTICABLES Audio Co. Inc. Paul is an alumnus of the prestigious University of Wisconsion - Stout.
News mentions
The high-powered PA-250 combines loud ringing, voice paging, and background music into one paging amplifier for easy broadcasting. The compact design fits into a single 1U rack space and can be used with both new and previously installed paging systems. "This is our largest amplifier yet and I'm excited to bring trusted Viking quality to this large of a scale", says Paul Speltz, Sr. Engineer, Viking Electronics. The PA-250 is a 250-Watt rack mounted paging amplifier for 25V and 70V paging speakers or horns. Easily initiate a voice page using an FXS or FXO port, a 600 Ohm Paging port or a microphone with push to talk capabilities. Multiple amplifier protection modes The 600 Ohm AUX input on the PA-250 allows for flexibility when connecting to other line level audio sources and the night transfer switch input toggles loud ringing on and off. Additional inputs can be used to activate a door chime tone, provide background music, or trigger loud ringing. The PA-250 features individual level controls with LED indicators for each input, automatic peak limiting, multiple amplifier protection modes, an adjustable Automatic Level Control, and Bass & Treble controls. For more power/speakers, multiple units can be daisy chained together using the 600 Ohm output.
Viking Electronics' TBB-1B is an in-line device that actively boosts talk battery power to analog devices. "It's getting more common that FXS ports and analog extensions don't produce enough talk battery. The TBB-1B solves this problem and it is simple to use." Paul Speltz, Sr. Engineer, Viking Electronics TBB-1B talk battery booster Use the TBB-1B to boost talk battery from a VoIP phone system ATA with an FXS port, an analog PABX extension, a VoIP cable modem, a POTS line and more. The incoming under powered line is connected to the TBB-1B where talk battery voltage is boosted to 48V DC. The line with boosted talk battery now travels from the TBB-1B to the analog device. Analog devices that can benefit from the use of the TBB-1B include elevator phones, emergency and area of refuge phones, alarm panels, door entry phones, and traditional analog telephones.
Experts sections