Allison Trapani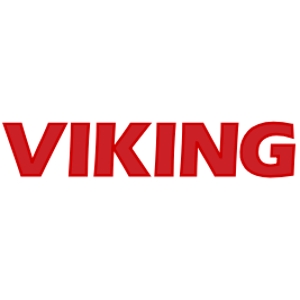 Allison Trapani
Marketing Design Coordinator,
Viking Electronics, Inc.
Allison Trapani is working as a Marketing Design Coordinator at Viking Electronics, Inc., a designer and manufacturer of over 500 security and communication products.
News mentions
Viking Electronics Inc. has announced the release of its brand new 2020 Product catalogueue. The catalogueue features many new innovations, as well as Viking's core products – such as emergency phones, door entry systems, paging amplifiers, mass notification systems, hot line phones, and more. The catalogue is a comprehensive "go-to" resource - offering countless ideas and custom solutions for "Access Control" to "Zone Paging" and everything in between. "Having the 2020 Viking catalogue is similar to having an extra employee, except you don't have to pay them." stated Allison Trapani., Marketing Design Coordinator for Viking Electronics Inc. Viking Electronics 2020 Product Catalogue Viking Electronics engineers and manufactures over 500 security and communication products in the USA For more than 50 years, Viking has made a name for itself on the back of offering state-of-the-art technology solutions of today and the "tough as nails" craftsmanship of the past. Viking products are made in the USA and they stand behind their products with a 2 year limited warranty, as well as free lifetime product support. The 2020 Product Catalogue is available at www.VikingElectronics.com where customers can download a PDF version or request a copy to be mailed. Viking Electronics engineers and manufactures over 500 security and communication products in the USA. Their extensive products inventory includes emergency phones, entry systems, paging interfaces, mass notification systems, hotline phones, autodialers, enclosures and more. In addition to their extensive analog line, Viking offers a large selection of IP products that are SIP compliant. Legacy of electronic innovation Based in the city of Hudson, Wisconsin, Viking's legacy of reliability and electronic innovation spans 50+ years. Viking builds products that are designed to last and they also offer many of their products with enhanced weather protection. Offering free lifetime
The E-60-IP Series are compact, vandal resistant VoIP entry phones designed to provide quick and reliable handsfree communication for SIP VoIP phone systems with PoE. "These double gang IP entry phones are a great solution for both residential and commercial applications, plus – there's four different finishes to choose from." – Allison Trapani, Marketing Design Coordinator, Viking Electronics, Inc. When the button is pushed, the E-60-IP dials a programmed phone number and allows for two-way communication once a call is answered. The phone can cycle through up to 5 different programmed phone numbers if a busy signal is detected or there is no answer. When the called party answers, a touch tone command can trigger the entry phone's on-board relay for door strike, magnetic lock or gate motor control. For added security, the E-60-IP can communicate with the RC-4A which provides remote relay control of that entrance. Non-volatile memory storage Customers can choose from four different finishes: Brushed Stainless Steel, Textured Black, Oil Rubbed Bronze, or Satin White. The unit requires only a CAT5E cable for connectivity and is PoE powered. All programming parameters, including phone numbers and location numbers, are stored in non-volatile memory, requiring no batteries. The compact size of the E-60-IP Series allows it to be flush mounted in a standard double gang electrical box. Surface mount options are also available using Viking's VE-5×5 Series Surface Mount Boxes. For outdoor installations where the unit is exposed to precipitation or condensation, models with Enhanced Weather Protection (EWP) are available.
Experts sections