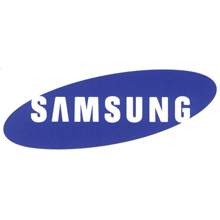 The cameras provide true day/night operation with clear 600 TV-line colour images and 700 TV-line B/W images
Samsung Techwin America's new vandal-resistant fixed dome cameras introduced at ASIS 2011 offer features such as vari-focal lenses and exceptional high-resolution image quality. The units feature IP66-rated environmental housings for use in harsh environments as well as aluminum die-cast chassis to ensure impact durability. Both new high-durability, low-profile analog domes can be powered by 12 VDC or 24VAC and controlled through the coax using the Pelco "C" protocol.
Samsung SCV-3081 combines 128x Wide Dynamic Range capability with low-light performance of 0.3 lux at F1.2 (colour) and 0.01 lux at F1.2 in black-and-white (B/W). The camera incorporates Samsung's SV-V advanced DSP chipset to capture super high resolution images with less noise in low-light applications. A 3.9x (2.8-11mm) vari-focal lens provides the perfect field of view for any installation. Other features include built-in coaxial control compatibility, progressive scan and Intelligent Video Analytics (IVA) capabilities, including fixed/moved object, area, fence, tracking, detection and counting.
Samsung SCV-2081 offers enhanced low-light performance of 0.15 lux at F1.2 (colour) and 0.01 lux (B/W) for noise-free images in the darkest conditions. Samsung's W-V DSP chipset provides advanced noise filtering, digital image stabilisation and enhanced low-light performance. A 3.6x (2.8- 10mm) varifocal lens ensures application flexibility.
"Combining user-friendly functionality and superior image quality in two smaller, vandal- resistant dome cameras provides a range of benefits for integrators and end-users," said Frank De Fina, Senior Vice President of Sales and Marketing, North America, Samsung Techwin America. "Ease of installation makes these cameras a perfect choice for integrators, and their robust housings and impressive features will serve end-users for years to come."
Both cameras provide true day/night operation, with clear 600 TV-line colour images and 700 TV-line B/W images. User-friendly options include multi-language on-screen display, Samsung Super Dynamic Range (SSDR) and third generation Samsung Super Noise Reduction (SSNRIII).
Download PDF version