CCTV camera mount products updated recently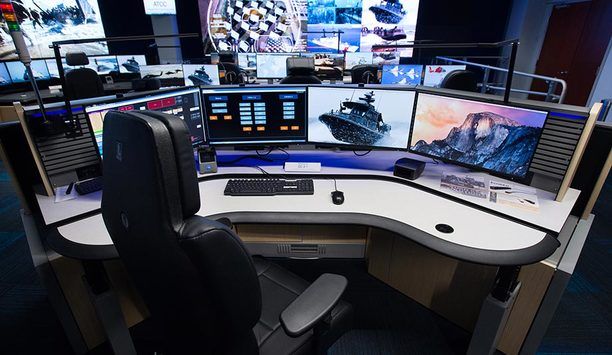 Ergonomic standards increase control room productivity
Ergonomics are a critical, but often misunderstood aspect of designing control rooms for security. Ergonomics have a deep impact on the integrity of an operation, and the issue goes beyond the control room furniture. Matko Papic, Chief Technology Officer of Evans Consoles, divides ergonomics into three areas: physical (reach zones, touch points, monitors); cognitive (the individual's ability to process information without overlooking a critical element) and organisational (how the facility operates in various situations; e.g., is it adequately designed for an emergency event?). He says the Evans approach is to determine the precise placement required for each element an operator needs, and then to design and build console furniture to position it there. Basically, the idea is to tailor the control room to the operation. What tasks must an operator perform? Are they manageable or should they be divided up among several operators? Control room design should accommodate the need to collaborate, and be flexible enough to adapt to various situations. It all begins with understanding the information that needs to be processed, says Papic. Increased productivity in the workplace Because personnel are often stationed at a specific console, desk or workstation for long hours, physical problems and productivity issues can result, says Jim Coleman, National Sales Manager, AFC Industries. Ergonomically designed furniture and related products have been proven to increase productivity and alleviate physical stress in the workplace. Ergonomic furniture solutions are crafted for the ultimate in safety, adaptability, comfort and functionality. Coleman says AFC Industries can tailor furniture to specific needs and environment. For example, a height-adjustable workstation can be combined with adjustable monitor arm mounts to create a relaxed, comfortable environment. Furniture offers modern designs, comfortable ergonomics, and comprehensive features. Rugged materials withstand the 24/7 use of command control centres. Health benefits of ergonomic workstations A sedentary office environment is often an unhealthy one. "For people who sit most of the day, their risk of heart attack is about the same as smoking," says Martha Grogan, Cardiologist at the Mayo Clinic. Ongoing research and studies have shown that a change in posture (i.e., using ergonomic sit-to-stand workstations) is an effective means to combat these negative health issues. Using sit-to-stand workstations helps to eliminate musculoskeletal disorders caused by long-term sitting. They can also improve productivity and focus from the increased blood flow. Energy levels can rise and employees burn more calories. Control room design should accommodate the need to collaborate and be flexible enough to adapt to various situations "The ergonomic environment we create for control rooms involves considering every need of the staff at each workstation and their equipment, as well as workflow within the entire room," says Coleman. "From the proper setting of screen focal lengths to sound absorption and glare reduction, each requirement and phase of a control room design is a necessary process to ensure the protection and safety of people and property." Emergency operations centre "The military has figured out that you are more alert when you are standing," says Randy Smith, President of Winsted, and the realisation is guiding emergency operations centre (EOC) design toward sit-stand. "As soon as there is an emergency, everybody stands up," Smith adds. Designing EOC environments also requires systems be integrated with annunciating signal lights to facilitate communication among operators. Winsted's sit-stand consoles can be combined with a motorised M-View monitor wall mount, enabling a 60-inch wall monitor to be raised and lowered to match the positioning of the sit-stand console. Larger, wall-mounted screens are easier to use for operators, since a larger monitor size can make it easier to read text on a screen, for example. Combining the larger monitor with sit-stand capabilities provides the best of both options. Many operators today stand for 50 percent of their day, says Smith. Ergonomic standards guide the design of Winsted's control room consoles, including ISO 11064 standards for the design of control centres. The furniture also is designed to accommodate industrial wire management (larger wire bundles), unlike furniture that might be bought in an office supply store. Read part 3 of our Control Rooms series here {##Poll37 - How well do you incorporate ergonomics into your control rooms?##}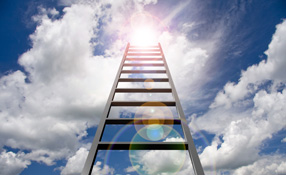 Improving security system installations with Acceptance Testing
Significant technological advancements have created endless possibilities in how security is not only deployed, but also leveraged by the end user – the customer. For example, customers can now view surveillance at eight different offices in eight different states from a single, central location. A security director can manage an enterprise-wide access control system, including revoking or granting access control privileges, for 10,000 global employees from a company's headquarters. However, with that increased level of system sophistication comes an added level of complexity. After successfully completing the installation of a security system, integrators are now expected to formally and contractually prove that the system works as outlined in the project specification document. Tom Feilen, Director of National Accounts for Koorsen Security Technology explains that this formal checks and balance process is gaining momentum in the security industry. The step-by-step process of Acceptance Testing is more commonly being written into bid specifications, especially for projects that require the expertise of an engineer and/or architect. Simply put, it is a way for the end user to make sure the system they paid for works properly and is delivered by the integrator as outlined in the project's request for proposal. While Acceptance Testing can be a time consuming process, it is a valuable industry tool. It is estimated that at least 95 per cent of integrated security systems today have been brought through the Acceptance Testing process. Security systems have become more complicated in recent years. The introduction of IP-based, enterprise-wide and integrated solutions have all opened the door to more sophisticated access control and surveillance systems than ever thought possible. This process can vary depending upon the size of the project, but for a larger scale project, it is not uncommon for Acceptance Testing to take several weeks from start to finish. This timeline can be especially lengthy when the project involves hundreds of devices, such as access control readers, surveillance cameras, video recorders, intrusion sensors, and intercom systems. Most integrated security systems today have been brought through the Acceptance Testing process What is involved in the Acceptance Testing process? While the specific process can vary from integrator to integrator, many follow a similar process with their customer to ensure the system works accurately and that the customer has the proper certification documentation. The initial part of the process typically involves generating a report of each device installed as part of the system. This list enables the systems integrator to systematically test each device ensuring that individual devices are not specific points of failure for the overall system. For example, in a building equipped with a system that automatically releases the egress doors upon the fire alarm activation, it is important to make sure each door's electro-magnetic locking system is operating properly. The systems integrator would not only test that a door releases when the fire alarm sounds, but also to make sure the access control system is notified if the door is propped open or held open longer than in normal usage parameters. For a door that is also monitored by a surveillance camera, part of the testing would also involve making sure that an image being transmitted to a video monitor is coming from the correct surveillance camera and that the actual angle of the image is what the customer has requested and is correctly labelled as such. If a device does not function as it should, it is then added to a punch list that would require the systems integrator to repair that device within a certain period of time. Once repairs are made, the system integrator would then submit a letter to the client stating that every device has been tested and works properly. It is also important for the integrator that once the testing process is complete to obtain a customer sign off (Certificate of Acceptance) on all systems tested and documentation provided. This limits liability once the system is turned over. From a safety perspective, Acceptance Testing is also used to verify that T-bars and safety chains are installed on cameras that are mounted in drop ceilings. It can confirm that panels are mounted in a room that is properly heated and cooled to avoid major temperature swings. Also, as part of the Acceptance Testing checklist, it can insure that power supplies that drive all the security systems are properly rated with the recommended batteries for back-up. And, that emergency exist devices or card readers are not mounted more than 48-inches above ground. An Acceptance Testing process serves to protect the end user's investment After the project is complete, Acceptance Testing protects both parties involved against liability issues. One example is if the building has a fire and the functionality of the life safety system comes into question. Acceptance Testing can be used to prove that the system was able to function as specified and dispel any concerns about its performance. At that time, all close out sheets are turned in, along with as-built drawings and a manual providing a complete listing of each device and system installed. Today, these manuals not only come in paper form as part of a large binder, but also digital files saved to a disc. The benefit of providing the customer with a binder or documentation of the system is that should the end user/customer replace the person who manages security at the company, valuable information will not leave with that former employee. While this checklist to close out a project may appear trivial at first, it is an important part of the security project process. By implementing an Acceptance Testing program, it serves to protect the end user's investment, ensuring that the systems integrators hired for the project is knowledgeable and provides quality work. For the integrator, it helps towards the end goal of a satisfied customer.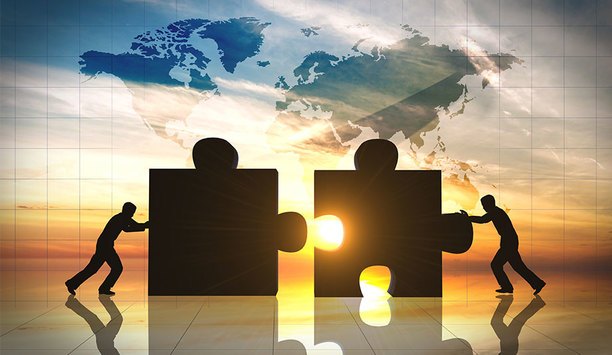 Security industry's top 10 mergers & acquisitions of 2015
For the second year in a row, Canon made the biggest M&A move in the security marketplace in 2015. How could Canon top the industry shockwaves it created in 2014 when the Japanese giant acquired VMS company Milestone Systems? That's easy: They bought Axis Communications for $2.8 billion in 2015. Although the Canon-Axis deal grabbed the most headlines and was easily the most shocking M&A announcement of 2015, it was certainly not the only big news on the mergers and acquisitions (M&A) front. Consolidation seemed to be breaking out all over, although the announcements were generally positioned as "strategic" rather than in response to market forces. Here's a look at the Top 10 M&A stories in 2015, as covered by SourceSecurity.com: 1. Canon buys Axis Canon Inc. made a public offer to the shareholders of Axis Communications to transfer all of their shares in Axis to Canon. The total value of the offer was approximately $2.8 billion – Canon's biggest acquisition to date. The move was further evidence of Canon's confidence in the video surveillance market – and its intent to be a big player in the market. 2. Phybridge buys NVT Phybridge made its mark in the communications industry as a manufacturer of long-reach transmission technology. Looking to target the security industry as a lucrative new market for that technology, Phybridge agreed to purchase NVT, a well-known supplier of IP and PoE transmission. Phybridge is looking to leverage NVT's position and reputation in the security market to boost its sales of long-reach PoE and Ethernet over new or legacy coax and UTP cable. 3. 3xLOGIC buys infinias Cloud-based integrated security solutions provider 3xLOGIC saw how well its products fit with those of infinias and announced acquisition of the cloud access control company. Adding access control is a natural extension of 3xLOGIC's video products, including the VIGIL VMS and business intelligence, data management and cloud-based services. Access control was the "missing piece" in their overall product offering. FLIR Systems and DVTEL were late additions to our Top 10 M&As, with a $92 million acquisition in late November 2015 4. ASSA ABLOY acquires Quantum Secure ASSA ABLOY has made hundreds of acquisitions since 1994, and continued the pattern this year. Given ASSA ABLOY business unit HID Global's focus on identity, it makes perfect sense they would acquire Quantum Secure, whose SAFE software suite is a robust, policy-driven application to will help enterprise customers achieve their identity management goals. The SAFE software suite allows organisations to manage identities across multiple sites for employees, visitors, vendors, and contractors. 5. OnSSI acquires SeeTec AG Video management software (VMS) company On-Net Surveillance Systems, Inc. (OnSSI) announced a definitive agreement to acquire SeeTec AG, a privately held German-based company providing VMS solutions to European markets. As one of the first providers of network-based video management applications, SeeTec provides offers targeted solutions aligned with customer requirements and industry-specific processes. Among other factors, the acquisition supplies OnSSI a new software recorder and ended their longtime OEM agreement with Milestone. 6. NICE Systems sells Physical Security unit (now Qognify) NICE Systems entered into an agreement to sell its Physical Security business unit to Battery Ventures, a technology investment firm. NICE's Physical Security business unit provides video surveillance technologies and capabilities to help organisations be more security-aware. The NICE security business later announced its new name – Qognify. 7. Entrepreneur Dean Drako acquires Brivo Brivo announced that the cloud-based access control company had been wholly acquired by Dean Drako, entrepreneur, president and CEO of Eagle Eye Networks. With this acquisition, Drako pledged to apply the strategy and execution processes he used at his other successful companies, including Barracuda Networks, to leverage Brivo's technology lead and growth trajectory. Combining Brivo's cloud access control with Drako's cloud video surveillance company Eagle Eye Networks seems to make a lot of sense. Consolidation was a recurring theme of 2015, and seems to be poised to continue in 2016 8. Panasonic buys Video Insight Panasonic Corporation of North America entered into an agreement to acquire all shares of Houston, Texas-based Video Insight, Inc., a developer of video management software, as part of its strategy to expand business opportunities for both companies in the education market in North America. Founded in 2002, Video Insight provides enterprise-class video management solutions for security systems to over 25,000 customers in the financial, government, retail and transportation sectors as well as 6,500 K-12 school and college customers. 9. Securitas buys Diebold Security business Consolidation extended to the integrator market, too, as evidenced by this large deal. Securitas agreed to acquire the commercial contracts and operational assets of Diebold Incorporated's Electronic Security business in North America, and will operate as Securitas Electronic Security Inc. Diebold´s North American Electronic Security business, based in Green, Ohio, USA, is the third largest commercial electronic security provider in North America. 10. FLIR acquires DVTEL Late in 2015, FLIR Systems, Inc., announced that it had acquired DVTEL, Inc., specialising in software and hardware technologies for advanced video surveillance, for approximately $92 million in cash. DVTEL develops and distributes integrated video management system (VMS) software, advanced video analytics software, visible and thermal security cameras, and related servers and encoders. The combination enables FLIR to be a full-spectrum end-to-end security system provider, serving the consumer, small and medium business, enterprise, and infrastructure-level markets. See the full coverage of 2015/2016 Review and Forecast articles here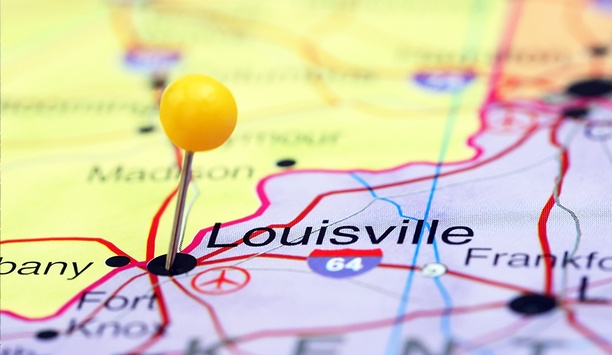 NVT Ethernet over Coax solution installed at Muhammad Ali Center
The Muhammad Ali Center is a cultural attraction / international education center inspired by the ideals of its visionary founder, Muhammad Ali. Featuring two-and-a-half levels of interactive exhibits and captivating multimedia presentations, the Ali Center carries on Ali's legacy and inspires the exploration of the greatness within ourselves. It includes a five-screen orientation theatre, timeline of Ali's life, historical Civil Rights era and fight footage, exhibit galleries, and hands-on boxing fun. It also includes an Ali Center retail store and lunch café. The Ali Center has over 30 cameras protecting the museum and its 3-level underground parking garage. The existing surveillance system transmitted analogue video 800 to 1200 ft over traditional coax cable to the control room. To improve image resolution and flexibility, the museum decided to upgrade to a new IP-based system. The project was not as straightforward as initially thought. Budgets had to be met and facility disruptions kept to a minimum. To perform the upgrade the Ali Center turned to Tyco Integrated Security. After a careful site plan review, Tyco Integrated Security recommended the NVT Ethernet over Coax (EoC) solution based on past successes at other customer sites because: Re-deployed coax eliminates the expense for pulling out old cable and the installation of new network wiring; There would be zero facility disruption; Power-over-Ethernet signals are easily delivered at extended distances without the need for mid-span repeaters or IDF wiring closets. Successful deployment experiences at other Tyco customers' sites. In selecting the NVT Ethernet over Coax solution, the Ali Center was able to install a cost-effective state of the art surveillance upgrade, using existing cable at extended distances with no disruption to visitor enjoyment of the facility.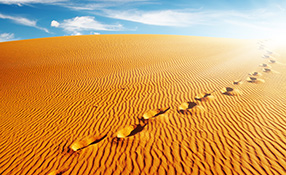 NVT acquisition gives Phybridge footprint in the security market
Phybridge is an unfamiliar name in the physical security market. That's because the Canadian company first made its mark in the telecommunications market, serving customers transitioning from analogue to digital telephone systems using "voice-over-IP." The telecommunications transition came six to 10 years before a similar transition happening now in the physical security market, and the infrastructure solutions that succeeded in the former market are also applicable to the latter. Capturing video surveillance market Today, Phybridge is looking to apply its core technology to the video surveillance market, specifically its 24-port CLEER switch, which delivers fast ethernet and PoE+ over a coax infrastructure with more than 1,500-foot reach. It's a Layer 2 switch providing remote management capabilities from anywhere in the world, and with the ability to manage power by port. The technology, invented by Phybridge founder Oliver Emmanuel, offers a price point that is 10 to 40 percent less than competitors. Despite its solid technology and track record in the communications market, Phybridge faced an uphill battle in the video surveillance market, where it lacked brand awareness and where the dealer channel looks very different. Phybridge is looking to leapfrog those challenges with its acquisition this month of NVT, a well-known brand in the security market that will provide them an immediate "footprint" in the IP video market. Phybridge will be leveraging NVT's long-term reputation in the market, while expanding NVT's existing product portfolio with Phybridge's products. (Some products will be sold in both the communication and security markets, co-branded as NVT and Phybridge.) "They have a great reputation for service and a large customer base of distributors, integrators and end users" "NVT has an amazing history of great, quality products on the analogue side," says Phybridge CEO John Croce. "They have a great reputation for service and a large customer base of distributors, integrators and end users. Phybridge's reseller infrastructure was previously in the communications industry, and the security market is very different in how manufacturers support the customers." NVT acquisition Originally, NVT had approached Phybridge about OEM'ing a product to be sold in the security market under the NVT name. Those discussions evolved into the acquisition announced April 14, right before the ISC West show. Croce sees a "gap" in the security market in terms of providing the infrastructure needed to implement IP systems. "In the lab environment, everything works," he says. "In the real environment, you have UTP and long reach, coax and long reach, single pair and long reach, and customers want to use what they have."He describes the infrastructure as the "glue that brings the endpoints together." "We bring new resources and capabilities to building that infrastructure in the real world," says Croce. NVT under the new ownership will also work to fill that gap by implementing an "IP Migration Dream Team," working with camera, access control and other manufacturers to ensure interoperability of technologies to provide an end-to-end solution. The approach will help relieve the integration burden on resellers, who can be assured a solution will work for their customer. Croce says NVT wants to be known as the company partners and end users go to when they are looking to migrate from analogue to IP systems.
Featured white papers
Three reasons for adopting open architecture access control solutions
Download
5 steps to finding the right access control system for you
Download
Why outdated access control systems are a big problem
Download