CCTV camera mount products updated recently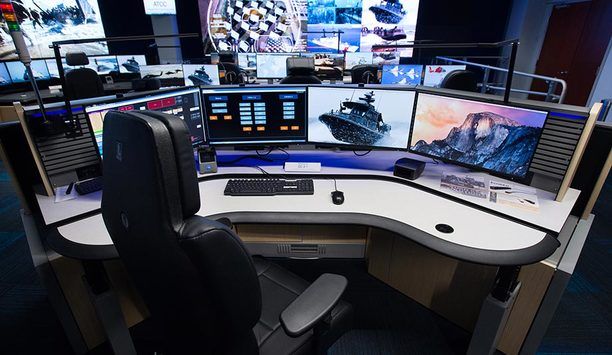 Ergonomic standards increase control room productivity
Ergonomics are a critical, but often misunderstood aspect of designing control rooms for security. Ergonomics have a deep impact on the integrity of an operation, and the issue goes beyond the control room furniture. Matko Papic, Chief Technology Officer of Evans Consoles, divides ergonomics into three areas: physical (reach zones, touch points, monitors); cognitive (the individual's ability to process information without overlooking a critical element) and organisational (how the facility operates in various situations; e.g., is it adequately designed for an emergency event?). He says the Evans approach is to determine the precise placement required for each element an operator needs, and then to design and build console furniture to position it there. Basically, the idea is to tailor the control room to the operation. What tasks must an operator perform? Are they manageable or should they be divided up among several operators? Control room design should accommodate the need to collaborate, and be flexible enough to adapt to various situations. It all begins with understanding the information that needs to be processed, says Papic. Increased productivity in the workplace Because personnel are often stationed at a specific console, desk or workstation for long hours, physical problems and productivity issues can result, says Jim Coleman, National Sales Manager, AFC Industries. Ergonomically designed furniture and related products have been proven to increase productivity and alleviate physical stress in the workplace. Ergonomic furniture solutions are crafted for the ultimate in safety, adaptability, comfort and functionality. Coleman says AFC Industries can tailor furniture to specific needs and environment. For example, a height-adjustable workstation can be combined with adjustable monitor arm mounts to create a relaxed, comfortable environment. Furniture offers modern designs, comfortable ergonomics, and comprehensive features. Rugged materials withstand the 24/7 use of command control centres. Health benefits of ergonomic workstations A sedentary office environment is often an unhealthy one. "For people who sit most of the day, their risk of heart attack is about the same as smoking," says Martha Grogan, Cardiologist at the Mayo Clinic. Ongoing research and studies have shown that a change in posture (i.e., using ergonomic sit-to-stand workstations) is an effective means to combat these negative health issues. Using sit-to-stand workstations helps to eliminate musculoskeletal disorders caused by long-term sitting. They can also improve productivity and focus from the increased blood flow. Energy levels can rise and employees burn more calories. Control room design should accommodate the need to collaborate and be flexible enough to adapt to various situations "The ergonomic environment we create for control rooms involves considering every need of the staff at each workstation and their equipment, as well as workflow within the entire room," says Coleman. "From the proper setting of screen focal lengths to sound absorption and glare reduction, each requirement and phase of a control room design is a necessary process to ensure the protection and safety of people and property." Emergency operations centre "The military has figured out that you are more alert when you are standing," says Randy Smith, President of Winsted, and the realisation is guiding emergency operations centre (EOC) design toward sit-stand. "As soon as there is an emergency, everybody stands up," Smith adds. Designing EOC environments also requires systems be integrated with annunciating signal lights to facilitate communication among operators. Winsted's sit-stand consoles can be combined with a motorised M-View monitor wall mount, enabling a 60-inch wall monitor to be raised and lowered to match the positioning of the sit-stand console. Larger, wall-mounted screens are easier to use for operators, since a larger monitor size can make it easier to read text on a screen, for example. Combining the larger monitor with sit-stand capabilities provides the best of both options. Many operators today stand for 50 percent of their day, says Smith. Ergonomic standards guide the design of Winsted's control room consoles, including ISO 11064 standards for the design of control centres. The furniture also is designed to accommodate industrial wire management (larger wire bundles), unlike furniture that might be bought in an office supply store. Read part 3 of our Control Rooms series here {##Poll37 - How well do you incorporate ergonomics into your control rooms?##}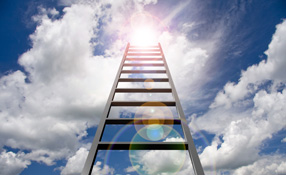 Improving security system installations with Acceptance Testing
Significant technological advancements have created endless possibilities in how security is not only deployed, but also leveraged by the end user – the customer. For example, customers can now view surveillance at eight different offices in eight different states from a single, central location. A security director can manage an enterprise-wide access control system, including revoking or granting access control privileges, for 10,000 global employees from a company's headquarters. However, with that increased level of system sophistication comes an added level of complexity. After successfully completing the installation of a security system, integrators are now expected to formally and contractually prove that the system works as outlined in the project specification document. Tom Feilen, Director of National Accounts for Koorsen Security Technology explains that this formal checks and balance process is gaining momentum in the security industry. The step-by-step process of Acceptance Testing is more commonly being written into bid specifications, especially for projects that require the expertise of an engineer and/or architect. Simply put, it is a way for the end user to make sure the system they paid for works properly and is delivered by the integrator as outlined in the project's request for proposal. While Acceptance Testing can be a time consuming process, it is a valuable industry tool. It is estimated that at least 95 per cent of integrated security systems today have been brought through the Acceptance Testing process. Security systems have become more complicated in recent years. The introduction of IP-based, enterprise-wide and integrated solutions have all opened the door to more sophisticated access control and surveillance systems than ever thought possible. This process can vary depending upon the size of the project, but for a larger scale project, it is not uncommon for Acceptance Testing to take several weeks from start to finish. This timeline can be especially lengthy when the project involves hundreds of devices, such as access control readers, surveillance cameras, video recorders, intrusion sensors, and intercom systems. Most integrated security systems today have been brought through the Acceptance Testing process What is involved in the Acceptance Testing process? While the specific process can vary from integrator to integrator, many follow a similar process with their customer to ensure the system works accurately and that the customer has the proper certification documentation. The initial part of the process typically involves generating a report of each device installed as part of the system. This list enables the systems integrator to systematically test each device ensuring that individual devices are not specific points of failure for the overall system. For example, in a building equipped with a system that automatically releases the egress doors upon the fire alarm activation, it is important to make sure each door's electro-magnetic locking system is operating properly. The systems integrator would not only test that a door releases when the fire alarm sounds, but also to make sure the access control system is notified if the door is propped open or held open longer than in normal usage parameters. For a door that is also monitored by a surveillance camera, part of the testing would also involve making sure that an image being transmitted to a video monitor is coming from the correct surveillance camera and that the actual angle of the image is what the customer has requested and is correctly labelled as such. If a device does not function as it should, it is then added to a punch list that would require the systems integrator to repair that device within a certain period of time. Once repairs are made, the system integrator would then submit a letter to the client stating that every device has been tested and works properly. It is also important for the integrator that once the testing process is complete to obtain a customer sign off (Certificate of Acceptance) on all systems tested and documentation provided. This limits liability once the system is turned over. From a safety perspective, Acceptance Testing is also used to verify that T-bars and safety chains are installed on cameras that are mounted in drop ceilings. It can confirm that panels are mounted in a room that is properly heated and cooled to avoid major temperature swings. Also, as part of the Acceptance Testing checklist, it can insure that power supplies that drive all the security systems are properly rated with the recommended batteries for back-up. And, that emergency exist devices or card readers are not mounted more than 48-inches above ground. An Acceptance Testing process serves to protect the end user's investment After the project is complete, Acceptance Testing protects both parties involved against liability issues. One example is if the building has a fire and the functionality of the life safety system comes into question. Acceptance Testing can be used to prove that the system was able to function as specified and dispel any concerns about its performance. At that time, all close out sheets are turned in, along with as-built drawings and a manual providing a complete listing of each device and system installed. Today, these manuals not only come in paper form as part of a large binder, but also digital files saved to a disc. The benefit of providing the customer with a binder or documentation of the system is that should the end user/customer replace the person who manages security at the company, valuable information will not leave with that former employee. While this checklist to close out a project may appear trivial at first, it is an important part of the security project process. By implementing an Acceptance Testing program, it serves to protect the end user's investment, ensuring that the systems integrators hired for the project is knowledgeable and provides quality work. For the integrator, it helps towards the end goal of a satisfied customer.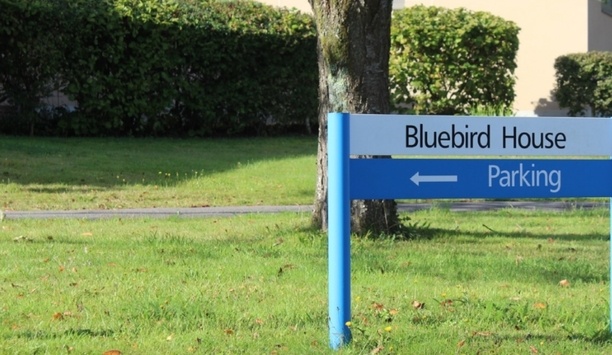 IDIS installs its fisheye and PTZ cameras to enhance security at Bluebird House
Bluebird House is a specialist UK inpatient facility, providing treatment and care for young people with complex mental health problems which mean they pose a risk to themselves or others. Run by Southern Health NHS Foundation Trust, the centre also houses adolescents detained under the Mental Health Act, so the highest standards of care, protection and security are required. As part of a wider review of security and safety across the trust, Bluebird House was earmarked for a comprehensive video surveillance upgrade and IDIS technology was chosen as the best-fit for this major project. Providing comprehensive coverage All IDIS equipment uses true plug-and-play set up, which minimises disruption and disturbance to patients Galeco engineers installed 110 IDIS 12MP Super Fisheye cameras in communal and therapeutic areas inside the facility and over 40 bullets and 13 PTZ cameras cover the exterior. All the cameras are connected to six 32-channel NVRs and managed via IDIS Center video management software (VMS). All IDIS equipment uses true plug-and-play set up, which minimises disruption and disturbance to patients, while protection against gaps in footage is provided by IDIS Smart Failover ensuring 24/7 continued recording even during network instability or drop-out. Implemented across three secure wards and two high care units, the 12MP IR Super Fisheyes provide comprehensive coverage much more affordably than two or more fixed lens cameras. Advanced IDIS video capture technology delivers complete high-definition scene coverage in all lighting conditions and allows staff to de-warp in live view as well as playback. Automatic object detection The 5MP bullet cameras, deployed around the building exteriors provide coverage of gardens, courtyards and car parks. IR LED that allows night-time image capture at distances up to 30m and includes intelligent functions such as active tampering alarms and trip zones and will notify the security team to any breach. Each camera is set to perform virtual guard tours at specific times throughout the day and night IDIS 31x Zoom IR PTZ cameras are installed along the perimeter to provide clear night-time image capture at distances up to 200m. Each camera is set to perform virtual guard tours at specific times throughout the day and night. Featuring automatic object detection, the cameras recognise and automatically track objects, people or cars capturing useful footage and alert operators of any suspicious activity. To meet patient privacy requirements, access to live and recorded footage, is limited to staff according to their ward and role. Access to advanced features and functionality Staff can only view and review footage from their area of responsibility at designated monitoring stations using specialist IDIS monitors designed for high-performance surveillance operations. To meet future requirements, the new IDIS solution can be linked to the trust's local area networks (LANs) without increasing cyber- security concerns, thanks to IDIS's use of proprietary software which is inherently resilient. The totally cost-free IDIS Center video management software (VMS) gives security managers and senior staff a complete overview of the entire site from a 24/7 manned and centralised control room. Using the intuitive IDIS Center interface, operators have complete command and control of each camera and access to advanced features and functionality to ensure the secure and smooth day-to-day running of the site. Authorised monitoring and access of footage IDIS technology made this easy, and it was also the quickest and least disruptive to install Video surveillance is a key resource for clinicians, Sr. managers and security staff at Bluebird House as they need to work closely together to deal with incidents and reduce risks of harm. Improved video coverage was needed as it would allow ongoing review of care standards and full investigation of any alleged incidents. Patient privacy is also of paramount importance, so specialist integrator Galeco Communications was selected to implement a solution that would allow authorised monitoring and access of footage for specific rooms and wards. IDIS technology made this easy, and it was also the quickest and least disruptive to install, the most secure against cyber-attacks - in compliance with NHS requirements – and yet would deliver the lowest total cost of ownership (TCO). Ensuring better safety and security Replacing the centre's ageing camera system, the IDIS solution would give complete coverage of corridors, wards and other high-risk areas in all lighting conditions. The IDIS solution has improved security, safety and care at Bluebird House by providing a complete video record of events. Exterior cameras ensure better safety and security in outdoor communal areas Footage from the 12MP Super Fisheye cameras give a full 360 view without any blind spots with a choice of 6 view modes and crucially provides staff with the ability to de-warp footage retrospectively. Now, if incidents need to be investigated it's a simple task to retrieve video and provide any high-definition evidence required. Exterior cameras ensure better safety and security in outdoor communal areas, while security operators can quickly detect and respond to any suspicious activity on the perimeter. Access and review recordings "A key benefit for us is that this new system is so easy to use, and particularly for our clinical staff who can now access and review recordings to help them improve patient care. This video technology gives us extra confidence that our patients and staff are safe and protected" said Tracey Edwards, Head of Security at Southern Health NHS Trust. With minimal disruption, and working in this sensitive location, Galeco engineers were able to replace an outdated system with an affordable, high-performance, cybersecure solution that is easy to maintain and operate without any ongoing license fees.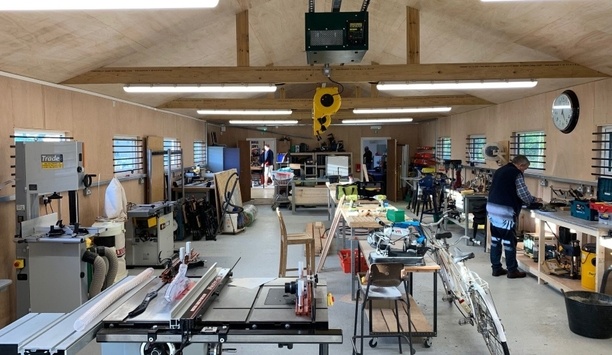 IDIS provides video solution for Men's Shed Group to support 'Create a Better World' campaign
IDIS has teamed up with integration partner ISD Tech to support the Men's Shed community group in Church Crookham and Fleet with the donation of a state-of-the-art video monitoring solution. The donation is part of the IDIS 'Create a Better World" campaign that has run on company's social media channels since the start of the year to support a global commitment to enhance safety and security for social welfare projects and non-profit community organisations. The system, supplied and installed for free, is protecting a fully equipped new workshop, built with National Lottery funding and opened on the 22nd September 2019. IDIS NVRs, IP bullet cameras and domes with IR capability, now provide 24/7 video coverage of the new facility, inside and out, helping to protect high value power tools and other equipment. "The workshop is in quite a secluded location and it houses high value items, so it needs watching over out-of-hours," explains Nicky Stokes, MD of ISD Tech. Video solution "We were delighted to provide this IDIS video solution to enable the volunteers who manage the site to receive alerts on their phones, and to view footage, if ever there's an attempted intrusion or problem with vandalism." The Church Crookham and Fleet Men's Shed, is one of more than 520 across the UK helping to reduce isolation, particularly among older men, and supporting them as they contribute their knowledge and practical skills to local good causes – everything from building library shelves for primary schools, to making bird boxes for conservation groups, says Chairman Alan Walker. Research has warned about the negative impact of loneliness and isolation on health and wellbeing "We have 25 regularly active 'shedders' meeting twice a week and, as that number grows, we'll increase the times that our workshop' is open. Now, instead of just being old blokes tinkering away in isolation, we can have a joke and work together – in many ways it replicates the working environment." For a long time, research has warned about the negative impact of loneliness and isolation on health and wellbeing, with millions of people reporting feeling lonely on a daily basis. Video surveillance equipment Men's Sheds have emerged as a practical way of tackling the problem, particularly for older men who find it more difficult to build social connections – although the organisation welcomes members of all ages and genders. Group members meet to work on projects – fixing things, making things – to share tips and simply to enjoy each other's company. Alan Walker, says more than 45 projects have already been completed by the group, and thanks to the IDIS video solution, both the ongoing work and the tools can be stored safely out-of-hours while the workshop is unoccupied. IDIS is Korea's pioneer in-country video surveillance equipment manufacturer and, as it continues to expand in markets globally, the company is committed to supporting community initiatives and charity work, particularly efforts focused on mental health and wellbeing. "We were really pleased to help Men's Shed with our video technology," explains Jamie Barnfield, Sales Director, IDIS Europe. "This is a great community group, not only concerned with the wellbeing of their own members but also supporting the wider community around them with the projects they work on." Surveillance technology James Min, Managing Director, IDIS Europe, noted: "Since IDIS was founded over two decades ago our corporate mission has been to develop technology that makes the world a safer and more secure place. And while we have witnessed giant leaps forward in surveillance technology, our 'Create a Better World' campaign is leveraging those innovations to benefit charitable causes that are close to the hearts of local staff as well as close to our facilities around the world."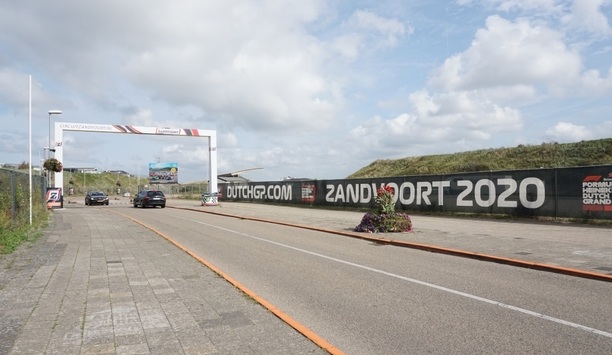 IDIS video technology prepares Netherlands' Circuit Zandvoort for 2020 Formula 1 Grand Prix
An upgrade of surveillance, using the latest video technology from IDIS, has put Circuit Zandvoort in poll position as host venue for the 2020 Formula 1 Grand Prix in the Netherlands. As well as wider improvements to the track, a top priority at the circuit was a complete overhaul of the video monitoring capability to meet the requirements of Formula 1. Security and safety surveillance For Track Manager Niek Oude Luttikhuis a key objective was to rapidly implement a solution that would be much easier than the previous system to use, maintain and adapt in the future. To achieve this, he brought together a team including IDIS – Korea's surveillance manufacturer. Significantly improving security and safety surveillance of the track, their solution will also let the Formula 1 organisers temporarily receive functional authorised access of video data for the duration of the competition. Video management software Circuit Zandvoort will be able to take advantage of IDIS Critical Failover technology as a service module within the IDIS VMS At the heart of Circuit Zandvoort's new system is IDIS's server-crunching, 64 channel DS-IR300 NVR technology, pre-loaded with IDIS Solution Suite video management software (VMS). This allows all the track's existing cameras to be easily integrated and operated alongside the latest IDIS 5MP speed dome PTZs and 12MP bullet cameras. It also delivers impressive new functionality, including ultra-high-definition monitoring capability using IDIS Smart UX Controls. The system now provides real-time image capture of the highest quality, with no lag, ghost-shadowing or stuttering of images, even when cars travelling at high speed are displayed. Critical Failover technology Images on the racing control room video wall are now crisp and clear. And looking ahead, the IDIS Solution Suite VMS will make it easier to sustain this high standard by allowing cost-efficient, remote firmware updates and system maintenance. Circuit Zandvoort will also now be able to take advantage of IDIS Critical Failover technology as a service module within the IDIS VMS. This protects against video data loss due to a wide range of potential fault conditions, such as network instability or power failure. It ensures that recordings are automatically updated without the need for engineer callouts and with no risk of gaps in recordings while the fault is resolved. No interruption to surveillance IDIS demonstrated a deep understanding of the security and operational requirements of our circuit"The entire upgrade was completed while the original system continued to run in parallel, confirms Track Manager Niek Oude Luttikhuis. This meant there was no interruption to surveillance during implementation, which was vitally important as the track is in almost continuous use. "There is fantastic mutual communication between IDIS and the different suppliers – they think ahead and complement each other," says Mr Luttikhuis. "And from the start IDIS demonstrated a deep understanding of the security and operational requirements of our circuit and a passion for motor racing." PTZ cameras for tracking With the new system operational as promised, in the control room a rotating team of 10 people work with the IDIS Solution Suite VMS, with minimal training required to use all its features and functions – including easy search and retrieval, and silky-smooth control of the ultra-high-definition (UHD) PTZ cameras for tracking in real-time. Authorisation levels can be set, giving each individual specific user rights, and during the Grand Prix itself the Formula 1 organisers will also be given access to the system. If necessary, this will also include the ability to view and retrieve footage on mobile devices via the IDIS Mobile app – helping the 2020 Formula 1 Grand Prix to run smoothly behind the scenes.
Featured white papers
Understanding the trade-off between image resolution and field of view
Download
A blind spot in governance, risk and compliance
Download
H.265 High Efficiency Coding: Video compression for security applications
Download