Sian Luxton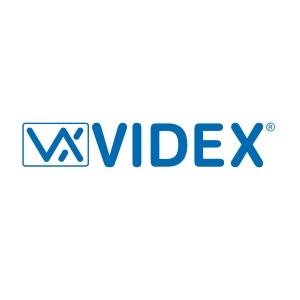 Sian Luxton
Key Accounts Manager,
Videx Security Ltd
Sian Luxton is currently working in the capacity of Key Accounts Manager at Videx Security Ltd. He has previously worked as South East Sales Manager at the firm. Other key job profiles held in the past include South East Account Manager at Pyronix and National Accounts & Internal Sales Manager at BPT Security Systems Ltd. Sian is an alumnus of the prestigious Sir Henry Floyd Grammar School.
News mentions
Videx, globally renowned manufacturer and supplier of access control and door entry systems, has strengthened its presence in the international access market by launching a new web server access control system, WS4. WS4 web server access control The WS4 web server access control system can manage up to 20 entrances locally or remotely from anywhere via a mobile phone, tablet or PC using a web browser to connect to the system. Additionally an app is available for both iOS and Android. The WS4 can have up to 2,500 users and store up to 50,000 events which can also be viewed online or via the app. The system also has up to 250 programmable access levels to restrict access to certain days and times for users. Easy and flexible installation The WS4 is designed to ensure installation and use is extremely easy and flexible" Sian Luxton, Key Accounts Manager at Videx, said "The WS4 is designed to ensure installation and use is extremely easy and flexible. There's no need for a dedicated computer or requirement to download specific software; it's completely managed via the web server. Operators simply need to register online with their serial number to start using the system's software application and get it up and running." The heart of the system is the WS4 controller available in a one entrance, two entrance and four entrance control cabinet complete with battery backed power supply. The cabinet includes an Ethernet connection to connect to a LAN or the internet allowing programming and management to be carried out from anywhere. Remote access control and management Sian Luxton adds, "What's extremely attractive about the WS4 is that full management of the system can be carried out remotely. This can include the adding and deleting of users, the changing of settings and the viewing of event logs. Up to 10 operators can be setup with different access rights." He gave an example saying, "An administrator/manager or an installer or monitoring facilities only. Additionally, the firmware of the devices can also be updated remotely". Seamless integration with Mifare proximity readers Mifare proximity readers and coded access keypads connect to the control cabinet via an RS485 link further simplifying the installation. Readers are available as a standalone surface in the compact black finish of the mini range of readers and can also be integrated into door entry panels, both vandal resistant and modular. Sian added, "Email alerts to inform the administrator or engineer of certain situations such as mains failure, devices offline or doors left open can also be set up. These can be categorised specifically too, so that the right person is alerted to any issue. For instance, offline device alerts can be emailed to the engineer, and 'door open too long' events to the system manager. Additionally, a daily or weekly email can be scheduled to inform the administrator or engineer of the health of the system, all online and connected to the internet."
Videx, global manufacturer and supplier of access control and door entry systems, has improved its standalone offline Mifare proximity access solution, MiAccess, by introducing a new handle to compliment the current range of readers. Mifare proximity access control The handle, with a brushed aluminium finish, is a standalone and surface mount addition that includes an integrated offline Mifare proximity fob/card reader that is battery powered from an internal 6V lithium battery allowing up to 60,000 operations on average. Sian Luxton, Access Control Manager at Videx, said "The AL500-MF door handle can provide access to an unlimited number of users and used to create a multiple door system, making it ideal for a range of buildings which require specific access control solutions and minimum disruption during install. Installation is simple as no wiring is required. It's designed to mount onto internal wooden doors ranging from 35mm to 55mm thickness. The handle is reversible for mounting onto left-hand or right-hand opening doors." MiAccess readers The handle can be used standalone or as part of a multiple entrance system comprising of handles and MiAccess readers The handle can be used standalone or as part of a multiple entrance system comprising of both handles and MiAccess readers. It is compatible with both the free PROA MS and PROH MS MiAccess software, where programming, configuration settings and event logs can be transferred between the PC and the reader using micro-USB or Mifare cards. The programmed information is transferred from the card to the reader and from the reader to the card so there is no need for a connection between the readers and the PC. User cards are created via the software with the PROX-USB desktop enrolment reader where access rights are saved directly to the user's card. Programming cards are also created in the same way to configure the reader's settings. Personalised access control Other helpful features include the ability to collect events directly from the reader via the micro-USB port or from a programmed 'events collect card', 'black list' cards that have been lost or stolen (up to 500 cards) and personalise access rights for each user to restrict the users access to certain times, days and readers.
Experts sections
Featured white papers
3 reasons to migrate to a new access control system
Download
Schooling the market on education security
Download
Lawrence, Massachusetts deploys FLIR video system for safety
Download