Paul Smith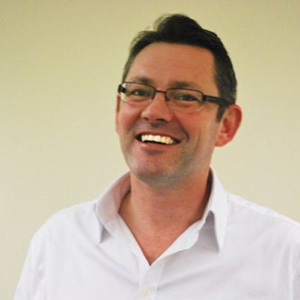 Paul Smith
Director,
Traka
Paul Smith was previously the Director/Owner of Incupia Ltd and Digital Assent Ltd.
News mentions
Traka Automotive, which boasts the UK's most advanced networked key management solution for car dealers, has seen a 34 per cent rise in demand for its systems over the last 12 months and has now made 1,002 key management systems live in sales, service and PDI centres around the UK and Ireland. Traka Automotive electronic key management is proving a vital tool to aid productivity and security for dealerships looking for efficiencies by tightening systems and processes to help staff to be more productive. Key management system Access to Traka key cabinets is only given to authorised individuals using PIN codes or biometric fingerprint readers Access to Traka key cabinets is only given to authorised individuals using PIN codes or biometric fingerprint readers. Traka Automotive's system enables all new vehicle details to be transferred automatically from a dealer's management system into the new key management system as soon as they arrive on site. It now takes less than a minute for all key vehicle information (make, model, VIN, status, registration and customer details) to be assigned into the Traka Automotive system which powers the Traka cabinets. New sets of keys are then attached to an iFob which holds all vehicle information linked to those keys. This is then placed into a secure Traka key cabinet. Traka Automotive's mobile app As soon as the iFob attached to a set of keys is slotted into the cabinet, an electronic record of cabinet and slot location, together with the identity of the key's last handler, is made available to authorised users of Traka's software via their desktops and mobile devices. Traka Automotive's mobile app enables staff to find out which cabinet is holding relevant keys Traka Automotive system users have been able to access the system via Android and Apple iPhone or iPad smart mobile devices for several years now and this has helped dealers realise productivity gains faster still. Traka Automotive's mobile app enables staff to find out which cabinet is holding relevant keys and where the vehicle is parked in seconds via their mobile device right there and then, rather than calling a desk-bound colleague, to raise the query - saving the business even more valuable time. Keeping track of keys As well as reducing incidents of lost or misplaced keys, Traka Automotive software saves time which is otherwise wasted searching for keys and vehicles. This is helping improve staff productivity and dealer profitability to the point where Return on Investment is achievable in as little as four months. Paul Smith, Director at Traka Automotive explains: "The current sales growth figures are a testament to the success of our key management system in providing a rapid, demonstrable benefit to our customers. Traka's sales have increased by a third this year as more UK and Ireland businesses recognise the value of our system in keeping track of keys day in and day out and saving their staff time and therefore money – protecting tight margins."
Traka Automotive launches key management software across operating systems to remotely locate, assign and hand over vehicle keys Traka Automotive, the UK's most advanced electronic key management solution for car dealers, has developed a mobile application for accessing its key management software from any Windows, Android or iOS mobile device. The new Traka Automotive Mobile App allows dealer staff to locate, assign and hand over vehicle keys, even when they are away from their desks. The Traka App, which is being piloted by several dealers right now, allows users to search key records, assign and unassign keys to/from authorised staff and even complete key handovers between registered staff, in a fully audited manner; all via their mobile device of choice and without physically returning keys to cabinets or being tied to their desktop PCs. The full version of the Traka App will be offered to all existing Traka Automotive customers before the end of this year. Traka Automotive Mobile App offers secure mobile access Paul Smith, Director, Traka Automotive said, "As mobile access to corporate IT systems becomes more prevalent for dealerships striving for greater efficiencies and higher staff productivity, we need to be able to offer secure mobile access to our key management software. We are already seeing early adopter dealer groups rolling out iPads and other smart mobile devices to staff to give them access to back office systems without having to go back to their desks. Some groups are even replacing traditional desktop computers with tablets and smart phones. In the light of this trend, we are moving early to pilot secure mobile access to our electronic key management solution." Traka Automotive provides bespoke automotive electronic key management solutions for automotive dealerships. With hundreds of dealers relying on Traka Automotive's system to track and report on car key movements and locations every day, Traka is now the UK market leader in automotive electronic key management.
Since the system's installation, the dealership has seen 100% user adoption & positive feedback from staff Traka Automotive, leading provider of electronic key management systems to car dealers, has installed its networked key management system at Harry Fairbairn's Glasgow BMW and Mini dealerships in Giffnock. Early results are showing car key losses have been eliminated and agent productivity is also up. Remotely tracking keys After a careful evaluation of several systems, BMW Harry Fairburn selected Traka Automotive's fully networked key management system powered by eTag software. Since the system's installation, the dealership has seen 100% user adoption, very positive feedback from all staff and quantifiable business benefits. Agents use the desktop system to locate which key cabinet the key they need is in or who took it out last. In the near future the system will be extended for use via tablets so staff away from their desks can access the system to locate keys they need to move. Once a new car is logged onto Harry Fairbairn's Kerridge Dealer Management System, it takes less than 60-seconds for this data to be automatically relayed into the key management system. Each new car key is attached to an iFob which carries the car's mark, model, colour and car registration. Networked key cabinets for business efficiency Callum Rankin, Dealer Principal of Harry BMW Fairbairn, explains the benefits of the new key system: "Our previous key management system had a knock-on effect in terms of lost sales. So if a customer comes to the dealership to test drive a specific used car that they had researched on your website, if they cannot access it in the 20 minutes they've set aside in their lunch hour to test drive it, they may not come back and that sale could be lost." Callum Rankin, who has been DP at Harry Fairbairn for three and half years, says that the system is: "the single best business improvement investment I've signed off since I became DP. It's about more than storing keys – Traka's fully networked key cabinets is unlocking efficiencies right across the business." Paul Smith, Director, Traka Automotive added: "It's only a matter of time before all busy dealerships will have some form of electronic key management. It's effectively a management information system. It tracks and accounts for dealers' key asset-base - even if vehicles are offsite. It reveals far more than the location of keys. DPs are beginning to use eTag's reporting tools to assess departmental productivity levels." Callum Rankin of Harry Fairbairn again: "We now know all the efficiencies that the Traka system has helped us unlock have contributed significantly to online and in-dealership sales increases. I would not have invested in this system unless I knew it was both fool-proof and future-proof. Overall results so far give me confidence that I made the right decision and I'm now recommending that Arnold Clark roll the system out group-wide."
Experts sections
Featured white papers
3 reasons to migrate to a new access control system
Download
Schooling the market on education security
Download
Lawrence, Massachusetts deploys FLIR video system for safety
Download