Larry Lummis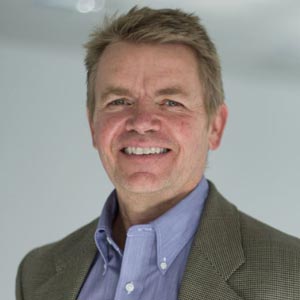 Larry Lummis
Product Management,
Seagate Technology
Larry is Director of Consumer Electronics at Seagate, responsible for Seagate's gaming, surveillance, NAS and DVR business. He began his career in the hard drive business at Quantum as Product Manager in 1997. Previously, he spent seven years at Intel before working for a scanner start-up called Lumina Office Products.
Round table contributions
The connected workplace, increase in "bring you own device" environments and even the rise in telecommuting have served to blur the lines between an employee's private life and his employment. The idea of an executive's obsessive need to check his Blackberry while on vacation has crept into the popular culture and is now a familiar cliché that is as old as, well, Blackberries. The blurring of lines has also created a blurring of expectations. Now employees expect their systems at work to be as responsive and user-oriented as their new iPad. The result has been to raise the game of many manufacturers in the physical security marketplace. We asked this week's Expert Panel Roundtable: How does the consumer market affect end users' expectations related to image quality, mobile access, or other security system features?
People using computers to surf the Internet is "so 20th century". Today, the big trend involves machines using the Internet to communicate, exchange and analyse data in what has widely become known of as the Internet of Things. Various security devices are among the IoT components, and how devices connect effectively using the Internet – even devices not related to security – will constitute a large part of the future business of security integrators and installers, whether in the residential space or eventually in the enterprise sector. We asked this week's Expert Panel Roundtable to look ahead: What will be the impact on the security market of the "Internet of Things"?
With more physical security systems using Internet protocol and being connected to the enterprise IT network, it's not surprising that the corporate IT department is more involved than ever in the buying decision – for better or worse. Does the IT department bring valuable resources to the table, or are they an impediment to the sales and integration process? It's not a new issue, but an increasingly important one as the industry changes. We asked this week's Expert Panel Roundtable: How is the increasing influence of the information technology (IT) department at an end user's company affecting the buying decision, and how should suppliers and integrators adapt?
Experts sections
Featured white papers
Schooling the market on education security
Download
Lawrence, Massachusetts deploys FLIR video system for safety
Download
The security behind financial security
Download