Cotterman Safety & Security Gates
(1)
Browse Safety & Security Gates
Gate products updated recently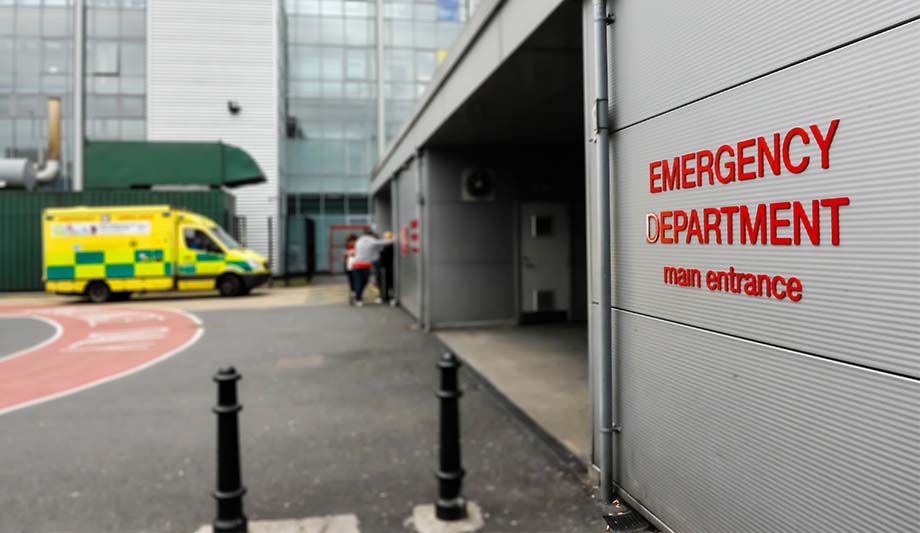 Securing healthcare facilities
COVID-19 has sparked a flurry of criminal activity across the country, with a particular increase in petty crimes perpetrated against UK healthcare facilities. Bike theft, slashed ambulance tyres and stolen oxygen canisters are just some of the misdemeanours which have significantly grown in frequency since the coronavirus lockdown began in March 2020. Given the constant, essential work carried out by health services, it's clear the utmost must be done to protect its physical assets, and staff, from physical attack. Fundamentally, it's the responsibility of the facilities managers and specifiers to incorporate and carefully balance physical security strategies around healthcare sites to protect patients, visitors, property and assets. The challenge is that many of these sites are continually increasing in size and complexity to meet the higher demand from the population. Fencing, gates, storage enclosures and access control are part of a solution in securing this service sector to enable it to operate effectively 365 days a year. Effective access control Hospitals are fast-paced environments where life and death outcomes often hang in the balance of only a couple of minutes. Efficient, seamless access is therefore key. All gates and access points around the perimeter must be assessed and considered and these access points should be installed and controlled centrally, or regularly monitored. Fencing, gates, storage enclosures and access control are part of a solution in securing this service sector Consider the types of vehicles that require access; the appropriate solution should ensure that, where necessary, emergency vehicles can get in and out of the site unhindered. Effective design for maximum security If automated gates are specified, underground operators are highly recommended to remove any visible signs of surveillance on display. When designing pedestrian and vehicular access: gates should be DDA (Disability Discrimination Act) compliant. Crucially, the design of fencing and gates must accommodate rapid evacuation and access for emergency services. With regards to the car park, it may require rising arm barriers or bollards to secure it. These solutions control access and separate pedestrians from vehicle traffic whilst protecting different buildings, such as specialist units and emergency wards. Promoting wellness through aesthetics Creating a welcoming environment is a core priority when specifying security options for hospitals. Razor or barbed wire may be effective deterrents to potential trespassers, but they create an intimidating and unwelcoming aesthetic, far removed from the sense of wellbeing these developments should promote. A solution that offers both visual appeal and high levels of security is vertical bar security fencing or welded mesh panels. Both provide strong boundary protection and excellent visibility for surveillance, while offering greater protection than other alternatives. Recreational areas For areas requiring a 'softer' appearance, such as gardens and outdoor recreational areas, timber fencing is an ideal option. Timber has a natural, welcoming appearance and promotes a sense of wellbeing and privacy. As well as offering a pleasing aesthetic, it can also provide a high level of noise protection. This makes it well suited for acoustic fencing, which can improve recreational and recovery areas by protecting them from high levels of noise, transforming them into little oases of calm ideal for recuperation. Outdoor storage areas Hospitals and other medical facilities produce a large amount of medical waste which requires secure outdoor areas and bin stores to hold hazardous materials on-site before they're taken away. Hospitals have a responsibility to ensure these areas are secured using risk-appropriate fencing to avoid potentially dangerous materials getting into the wrong hands. Risk assessments Creating a welcoming environment is a core priority when specifying security options for hospitals Risk assessments are key to ensuring a risk-appropriate solution is installed. For facilities at risk of criminal activity, products accredited by standards including Secured by Design or the Loss Prevention Standards Board's LPS 1175 are proven to reduce the likelihood of crime. It's also best practice to locate storage areas in areas away from climbing aids such as lamp posts or trees. The fence should also be high enough to deter attempts at climbing. There are many effective and easy-to-install options on offer when it comes to specifying security for healthcare infrastructures. It is important that each site is judged individually. Every institution is different and will require a unique plan of security structures to ensure it is safe for all personnel.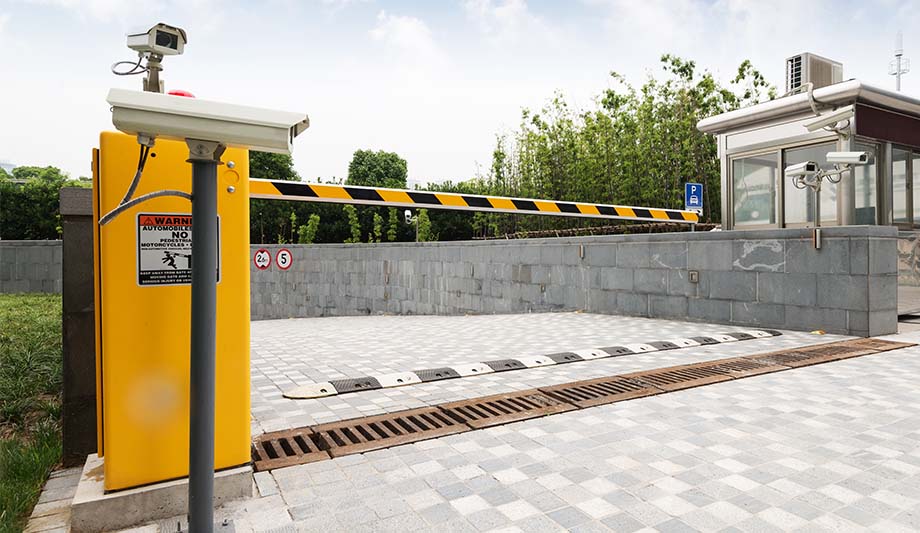 Automatic gates: Making the right investment for access control
The experience of the COVID-19 pandemic has made us all more conscious of who is coming and going from our property. Whether it is a family home, business premises or public building, property owners want full control over access for protection and peace of mind. As a provider of access control technologies, we are seeing a growing demand for automated gates with a variety of access control systems. There are a number of considerations that buyers need to make when investing. And as an installer, there is advice that you can offer to help your clients make the right choice for their property. Here are some of the key considerations you'll need to make and discuss with your client. Whomever you buy from, you should be offered more than a simple instruction manual. Electronic locks, magnetic locks and code security In the first instance, you'll need to advise on the type of lock and access control available. Electronic locks release on the operation of the automation system to allow the gates to open. Locks are required for all non-locking (also known as reversible) operators and are recommended for any gate on a multi-user site or any gate over 2.5m. Apply the same logic to an automated gate as you would to a domestic door – for example, you wouldn't fit your front door with a lock on the same side as the hinges or a drop bolt at the hinge end of a manual gate so why dispense with this logic when the gate is automated? Electronic locks release on the operation of the automation system to allow the gates to open There are a number of locks on the market including magnetic locks, drop locks that "shoot" a bolt into the ground and side latching locks. These are all designed for external use. While the gate itself will provide physical security, the customer will want to feel in control of who enters their property, when and for what purpose. Consider access for post and deliveries, waste disposal and visitors arriving on foot etc. There is a range of options available. Intercom systems will allow the user to vet visitors, keypad entry can allow remote access for visitors with a specific code, remote controls allow an oncoming driver to open the gates without getting out of the vehicle, and a timer control can be used to open or close the gates at certain times of the day. Vehicle detection loops can be installed discreetly under the tarmac allowing the presence of vehicles to exit the gates and prevent closing whilst obstructed. Sliding gates versus swinging gates There are a number of locks on the market including magnetic locks, drop locks that "shoot" a bolt into the ground and side latching locks Gates can be automated to either swing or to slide open and in the case of swinging gates, the opener may be concealed underground or gate mounted. The most suitable opener for your installation will depend on the space available and the type of gate selected. Concealed underground automation is ideal for highly ornate gates. However, where gates are fully infilled (typical of many timber designs), gate mounted openers are concealed from the front of the gate by the gate leaf and present a cost-effective option. The choice between slide and swing is largely down to space - swing gates require a clear space for their opening arc whilst sliding gates require space to one or both sides of the gate. Sliding gates are perhaps the best choice where the drive slopes or when drive space is limited, as they use the least space when opening. Voltage Most swing gate and sliding systems are available in 24v or 230v. The 24v systems still need 230v mains power – there is a transformer built into the 24v control panels. Deciding which voltage to use can include a combination of factors such as the material of the gates, the location of the system and the safety features you want. Concealed underground automation is ideal for highly ornate gates With wrought iron gates, the wind can pass through them whereas with fully boarded wooden gates (popular because they give full privacy) the wind has nowhere to go, so they act like sails. For commercial or industrial applications with larger entrances and a heavy gate, you may need 3 Phase 400v power (sliding gates only). Installing gate motors in confined spaces The environment in which you are fitting may well influence which gate and motor you recommend. Will it be in an exposed area which is subject to the elements? Will it be positioned on a slope? Sliding gates are perhaps the best choice where the drive slopes or when drive space is limited Installers have always faced the challenge of installing gate motors in confined spaces. When fitting a pedestrian gate, there is often limited space in which to work – potentially making an installation time consuming and technically demanding. If this is the case for you, consider a gate operator which is designed specifically for installations with limited space for manoeuvre. An example of this is the E5 compact gate operator. The operator is not only small but has an optional slide lever attachment designed for installations where there is extremely limited space, meaning that just 8cm of the pillar is needed for installation. What's more, improved fixing points and a simple 'hook and fasten' process means assembly is safe, quick and straight forward. Ultimately, you'll be looking for a good quality, reliable product with good service. Work with a supplier that offers more than just a manual. If they are happy to offer training, their time and advice when you buy, the chances are you'll get their support long term.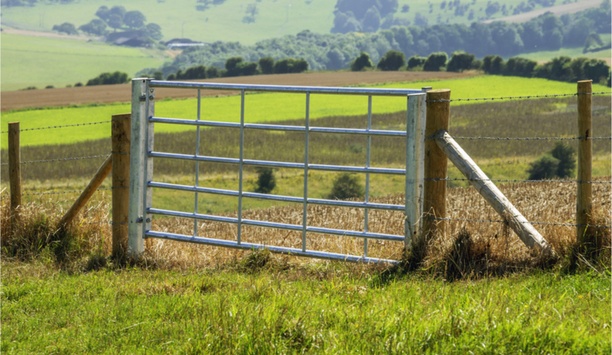 How do agricultural security systems measure up against livestock theft?
"Some embark on farmyard heists whilst others are devoted to back-bedroom chicken sanctuaries," a quote taken from Channel 4's new documentary 'How to Steal Pigs and Influence People'. Whilst many think this is part of the positive vegan uprising, The National Pig Association have expressed grave concern of the glamorisation and condoning of livestock theft from farms. Wesley Omar, who was featured in the documentary, was found guilty of theft after he broke into a farm and stole a pig stating "he was saving it from slaughter." Due to this 'humane reasoning,' he received a 12 month community order and completed 100 hours of unpaid work. However, the farmer in question incurred huge losses as he could not reclaim the pig due to potential contamination and had a cost of £6,000 to upgrade his security. The cost of rural crime Opportunistic thieves have now turned into organised criminals According to NFU Mutual, the cost of rural crime has risen by 12% since 2017, and the Home Office statistics stated that 26% of rural businesses experienced at least one crime incident in 2018. However, the face of rural crime is changing, with M.O.'s shifting. What once were opportunistic thieves have now turned into organised criminals stealing heavy machinery and livestock. One example saw around 200 sheep stolen in the last three months within the Wiltshire area alone. Due to the volume of these incidents, police speculated only skilled sheep rustlers could conduct this crime so efficiently and undisturbed. The result of this crime has cost the agricultural industry £3m in 2019 alone. However, theft isn't the only emerging rural crime trend hitting these farmers. Fly tipping on private land has risen considerably over the past few years with figures constantly rising. Once again, like the face of rural theft, criminals are evolving. The Environment Agency has stated that organised gangs are making high profits through 'waste removal', undercutting legitimate waste management sites through fly tipping. This crime is affecting 67% of farms and landowners as criminals try to evade landfill taxes. But what happens when you're the victim of this crime? According to Countryside Alliance, it is the only rural offence where landowners are legally responsible for the disposal of said waste, costing them around £47m each year. So, how can farmers and agricultural landowners protect their premises and assets from both animal rights activists and organised criminals? A scheme has been introduced within specific areas in order to curb the increasing rates of rural crime across England and Wales. Dedicated police teams have been created to provide protection and support to rural areas, with specialist knowledge in dealing with cases. Agricultural physical security How does the farming industry's physical security measure up against these criminals? With this in mind, how does the farming industry's physical security measure up against these criminals? How can they prevent these targeted attacks on their livelihoods? One area that should be considered is a line of defence that deters, detects and delays these intruders - rather than allowing them onto the land - whilst waiting for police to respond. Security measures nowadays are able to delay intrusions, being the difference between criminals getting away and getting caught. A physical fencing system with anti-cut and anti-climb features would offer the first line of defence to farmers and landowners by restricting access onto their fields. Alongside effective high security fencing systems, used to prevent livestock trailers entering farmers fields, entry points need to be reviewed and addressed on whether they are effectively deterring criminals. Many successful livestock thefts are due to organised criminals and their vehicles being able to access fields undetected. Improving the security of field perimeters and entry points is the first step in protecting a farmer's livelihood against criminals. In turn, having a single entry point in and out of fields and premises is also an effective deterrent. Properties with various exit plans are more likely to be targeted as criminals have a higher percentage of escaping. Access point security Security measures such as CCTV cameras or motion sensor lighting have quick installation times In order to increase security at field access points, blocking off the gateways to these fields would act as an extra deterrent to those looking to steal livestock and fly-tip. With perimeter and access point security comes additional physical security measures that could help prevent the theft of livestock. Security measures such as CCTV cameras or motion sensor lighting have quick installation times that help detect an intruder rather than deter and delay like perimeter security. With rural crime on the rise, livestock theft and other criminal activity is becoming a common occurrence for farmers and agricultural landowners. Rural crime is not only having detrimental effects on the individuals but also communities across the UK. Many other industries such as the commercial industry and sports sectors utilise effective physical security within their premises in order to protect their assets. And so we are asking; why is the agricultural industry any different?
Related white papers
Automatic vehicle identification: State of the industry 2020
How plate reader technology increases your perimeter security
Featured white papers
6 questions to ask when choosing a security system
Download
Boosting on-site safety and security
Download
Optimise your business with analytics and AI
Download