Hirsch Electronics Access Controllers
(20)
Browse Access Controllers
Access control controller products updated recently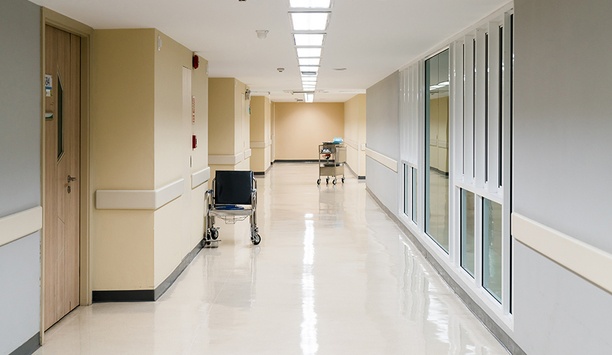 Security in the healthcare sector: Protecting patients and medical facilities
The healthcare sector is a crucial part of a functioning society as it provides life-saving care and reassurance to the population. A key part of ensuring the professionals in this industry have the best work environment is the ongoing security of the facilities. Overcoming environmental challenges Hospitals are challenging environments for security integrators. There is little room for mistakes because staff, patients and assets cannot be compromised. Medical centres and their facilities can be vast complexes and security teams must be confident in their ability to identify and nullify threats as soon as possible. Chubb provided Queensland Children's Hospital's security team with a simple and easy-to-use tool Chubb Fire & Security offers a range of intelligent video and access control systems to solve these challenges. The Queensland Children's Hospital in Australia, formerly named Lady Cilento Children's Hospital, is the major specialist children's hospital for families living in Queensland and Northern New South Wales. The facility not only provides care to the local families but also the state's sickest and most critically injured children who need highly specialised care. This state-of-the-art hospital, coupled with a leading academic and research facility and the high calibre staff, provides a platform to continue to develop as a leader in paediatric health care, education and research. Comprehensive security solution Chubb developed a solution for Queensland Children's Hospital that included access control, video management, communications and asset tracking. By creating a common infrastructure for all security systems managed through a comprehensive user interface, Chubb provided the hospital's security team with a simple and easy-to-use tool that enables them to resolve situations as they happen and action events automatically on command. Chubb also developed a 3D model of the building that allows the security team to respond quickly to a wide variety of events. The protection of patients and staff is naturally a hospital's number one priority Also crucial to the implementation of security systems in a hospital is minimal disruption to its everyday operations. Professionals in hospitals are working 24/7 so there is little time when it comes to disabling security systems for maintenance or repairs. Continued maintenance and upgrades are vital elements to Chubb's work and key to this is a great deal of collaboration with clinical and operational stakeholders. Securing mission-critical environment Hospital facilities are not always state-of-the-art and often face the slow upgrade process that a limited budget imparts. However, through the audit and update of security systems, steps can be taken to ensure continued operations without external disruption. The protection of patients and staff is naturally a hospital's number one priority and Chubb shares the same commitment to making sure the environment is safe and secure. Carrying out a technically demanding project in a large, mission-critical environment like a hospital takes strong teamwork, including expert strategic partners, and collaboration between stakeholders.
Why DIY does not spell doom for professional security installers
There's no question that the popularity of Do-It-Yourself (DIY) security and home automation products is on the rise. The reasons for the growth in DIY sales are numerous, including increased awareness of home automation products, fast set-up, limited (if any) installation costs, and interoperability with other smart security products. In fact, with the parallel rise of smart home hubs like Alexa and Google Home, many people are opting to attempt the set-up of smart home devices without any professional assistance. According to a 2018 Residential Security Market Report prepared by Parks Associates and Security Sales & Integration magazine, "More than 60% of installing dealers now report that DIY systems are biting into demand for their services." But the rise in DIY is not entirely bad news for security and home automation installers and dealers. There are a number of ways to view this glass as half-full. Let's look at a few of them. Increase in revenue for dealers With their lower cost and perceived ease of installation, DIY products have broken down barriers for additional purchaseThere are reasons for dealers and installers to be cheerful about the rise of DIY. For one thing, according to that same Residential Security Market Report from Parks Associates, residential security dealers are doing quite well. The report states, "In 2017, revenues were up an average 7.72% for security dealers." What about installations? The report goes on to say, "For 2017, the average number of installs per dealer was 22 per month, compared to 17 per month in 2016." So, revenues are up for security dealers, and at least part of the reason can be attributed to the fact that DIY products can raise overall awareness of and spur interest in other home automation and security products. With their lower cost and perceived ease of installation, DIY products have actually broken down barriers for the additional purchase, and installation, of complete, professionally installed systems. Wireless, connected smart locks For example, the sale of wireless, connected smart locks (viewed by some consumers as DIY) can lead to opportunities for further home automation product sales and professional installations. Connected smart locks can actually act as an extension of a smart hub or controller. They can be used to wirelessly communicate with and control all the devices that make up a home automation system, including lighting, entertainment, thermostats, air, alarms, shades and more. With their lower cost and perceived ease of installation, DIY products have actually broken down barriers for new security installations And they can do all this from a prime, convenient location – the front door, as well as other points of entry like the side or back doors. Plus, smart lock conversion kits like Kwikset Convert let homeowners easily bring home automation capabilities to their door without altering the aesthetics of the entry. Connected smart locks can allow homeowners to set up their home with custom scenarios, right before they step inside. For example, residents can program their lock so that every time they unlock the door, a foyer light goes on, temperatures begin to rise to a set level – even connected coffee makers can begin to make a cup. Portfolio of home automation products One of the best ways to mitigate the 'threat' of DIY sales is for dealers and installers to become more versatileSmart locks are just one example of the potential of DIY products to spark a homeowner's interest in a wide range of other home automation devices, many of which would benefit from professional installation. One of the best ways to mitigate the 'threat' of DIY sales is for dealers and installers to become more versatile and offer a complete portfolio of home automation products. The larger the home automation offering, the more devices there are to sell and install, the larger the installation required, the greater the need for professional installation. Many homeowners who feel like they have a certain level of handiness will start by trying to do it themselves with a DIY product. But things don't always go as planned, especially if they are attempting to set up a robust home automation system. First off, just because a product is DIY doesn't mean that the old products that are being replaced are going to easily make way for the new. A DIY thermostat or smart lock might require that the old equipment (and possibly wires) get tugged out of the wall. Messy holes might need to be filled. Advantages of professional installation Even after the old system has been removed, homeowners planning on setting up a connected system may soon realise they don't have the electrical skills or technological know-how to install and connect all devices, get a system programmed correctly, and get everything up and running smoothly. Professional installers have learned from experience; there's very little that they haven't seen before. With their years of experience, installers know the best way to automate a home and how to create a custom smart home experience Do-it-yourselfers might be able to solve problems by searching the internet and finding videos. But, then again, they might not. After going the DIY route once, many full-home automation system enthusiasts are beginning to realise that the best way to get things done right the first time is to leave the installation and set-up to a professional. Professional installers can and should bring an extra level of experience and guidance to the process. Their services should go beyond tech installation and also include interface design. With their years of experience, installers know the best way to automate a home – how to create a custom smart home experience that doesn't make the user feel less than smart. Selling additional home automation products If a problem arises due to installation error, the DIYer does not have any recourse to correct these mistakesResidential security dealers who offer professional installation should be willing to embrace the DIYer who has attempted to do a self-install but has not been able to complete the process successfully. With an open mind to this scenario, they can save the day for the DIYer, as well as create an opportunity to sell additional home automation equipment that the DIYer may not have known to be available. The disparity between DIY and professional installation also brings to light the fact that there are no 'satisfaction guarantees' and no 'installation/labour warranty' available when a home automation system is installed by a DIYer. If a problem arises with either the equipment connectivity due to installation error, or if a piece of equipment is installed incorrectly, the DIYer does not have any recourse to correct these mistakes. This may not be as critical if a DIYer installs a minor piece of equipment, but with something as critical as securing and protecting their home with a home automation and security system, most people want full peace of mind that everything has been installed correctly. Reduces connection instability According to a 2017 study by the analyst firm, IHS Markit, "The quality of the equipment is usually higher in professionally installed systems, and professional configuration and setup greatly reduces the potential for connection instability…" This is an issue that DIYers may come to realise over time. On the other hand, one issue DIYers may recognise right away, especially if they are attempting to connect multiple devices, is that the connectivity may be inconsistent. Professionally installed devices operating on a wireless protocol might deliver better, consistent, longer-range connectivity IHS Markit explains that, "DIY systems rely on open protocols and Wi-Fi connectivity that can sometimes be unreliable, creating connection issues. Some of the sensors can become unrecognisable to the system, requiring intervention from the user. In contrast, professional wireless systems rely on UL- or EN-certified equipment to operate on the basis of proprietary frequency, enabling them to work with the control panel much more seamlessly." In other words, professionally installed devices operating on a wireless protocol, even an open-source protocol like Z-Wave, might deliver better, consistent, longer-range connectivity, and fewer headaches. Not everyone is a DIY customer There are customers who want someone to install the devices correctly and help them learn how to use and maintain themThere's no doubt that there's a segment of the security and home automation market that loves to spend their free time doing their own home improvement. They are watching videos, reading how-to books and manuals, and enjoying every minute. There's also a segment of the market whose top goal is to save money up front. For these customers, there's no getting around the joy of saving money with the lower cost of many DIY products. But there are also a great number of prospective customers out there for whom DIY is of absolutely no interest. These consumers do not want to be their own IT department. They want expert help: they want someone to install the devices correctly and help them learn how to use and maintain them. The IHS Markit study points out what many home automation dealers already know: that the elder and aging-in-place markets are an ideal destination for the security and convenience of home automation products. The study says, "Many senior citizens are not tech savvy enough to install a DIY system by themselves, so they tend to rely on professionally installed systems that are usually maintained by a family member." Along with the senior citizens market, there are many other market segments out there that still desire worry-free professional installation. Installers should offer a range of products that includes some DIY products, and some leave-it-to-a-pro products Producing complete and custom solutions Perhaps the best way for dealers and installers to stave off that feeling of doom that they might have about DIY is to tackle the problem head on and be creative. Offer a range of products that includes some DIY products, and some leave-it-to-a-pro products – consider the DIY product a great entry point for a more comprehensive system. Play up the peace of mind that comes with professional installations and support that pitch with flexible monitoring contracts and service plans. Share what you do and why; relay your passion for producing complete and custom solutions and communicate how you add value to any and every sale. No one, not even the most tech-savvy consumer, wants to install their own products if the end result is that the product doesn't work the way it should. That's where the pros can, should and will always come into play.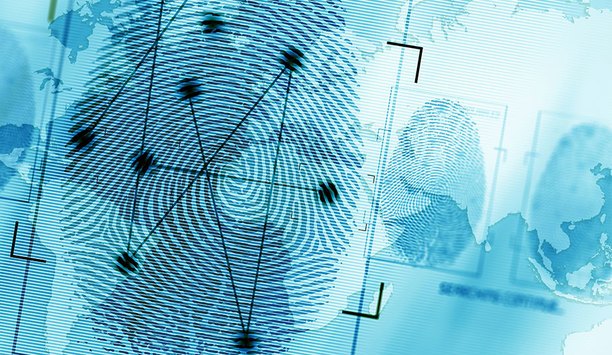 How biometrics, integration and cloud tops the list of access control trends in 2019
The access control industry tends to be more conservative when it comes to the adoption of new technology and services for end users, but that doesn't mean that 2019 won't provide a significant amount of progress through emerging trends taking shape in the industry. In addition to the increased adoption and acceptance of the cloud, mobile credentials and biometrics are becoming more mainstream, and integrations between manufacturers will take centre stage. Here, we take a look at these and other trends helping to shape the coming year. Cloud-based products We're continuing to see a demand by end-user customers for customised responses to certain actions within an access control system For many access control manufacturers, the core of the business is in more traditional products, with a high percentage of installs continuing to be these kinds of projects. However, over the last couple of years, cloud-based products have emerged as a viable option for customers. We've seen more of a willingness for end-user customers to inquire whether this is an option for them, citing ease of use, remote management, cybersecurity and more as part of their foray into this branch of access control. The cloud has established its reputation as being quicker to install, more flexible for customers to access and manage both their access points as well as the video associated with these doors, and placing less pressure on internal (or in some cases, non-existent) IT teams to help set up and manage an access control system. Mobile credentials applications We're continuing to see a demand by end-user customers for customised responses to certain actions within an access control system. For example, if there's an alarm set off during the day along a perimeter, the ability to automatically execute a lockdown and simultaneous email or message to everyone within the building alerting them to the issue is critical. The desire for this kind of flexibility within a system is prompting manufacturers to build new simple to use graphical tools into their systems that allow customised action responses that are proportional to the level of alarm. There's a strong desire by many of today's companies to be able to use mobile phones for access control and as such, manufacturers are either developing their own mobile credentials applications or integrating their systems with these kinds of products. Over the last couple of years, cloud-based products have emerged as a viable option for customers Future of biometrics As companies start to ask about whether their facilities are safe enough, they're often more willing to consider access control that takes security to a new level, such as the implementation of biometric readers. Biometrics is getting more usage in professional security applications and many customers want to move away from using physical cards for access control. Manufacturers that don't currently have biometric hardware in place are starting to integrate with readers designed to offer this functionality in an effort to meet the demands of customers. The dramatic rise in facial recognition biometrics is something that will likely shape the future of biometrics as costs start to decrease. While the access control industry is highly fragmented, we're seeing a trend toward increased partnerships and open-platform technology that helps end users achieve the kind of comprehensive security that they desire. Video management platforms We're seeing a trend toward increased partnerships and open-platform technology that helps end users achieve the kind of comprehensive security that they desire For example, there are a number of access control providers that are providing paths toward full integration with lock manufacturers and vice versa in an effort to meet the needs of clients who may have purchased locks but a high powered access control system to properly manage them. There's also a large shift toward full integration with video management platforms and access control systems to fully integrate the two into a single, user-friendly experience and give end users more control over both. Additionally, manufacturers are looking to provide customers with a single system that meets the needs they have with regards to video, intrusion and access control. Right now, I don't think there's a system that can fully deliver on the promise of being exceptional at all three, so integrations and partnerships remain important to achieve that end goal. Access control world An increasing number of end users are realising the holes in the current Wiegand protocols that have been in place since the 1980s, along with the large number of 'off the shelf' equipment that's now available to allow outsiders access through readers that operate under these protocols. As a result, in the last decade or so, OSDP has come onto the scene and is growing in popularity. One of the most important steps for access control manufacturers in 2019 will be to listen to customers who are concerned with this vulnerability and work toward fully supporting OSDP in an effort to protect these access control systems. It's an exciting time to be a part of the access control world, as we finally see results from all of the hype centred around the cloud, biometrics, mobile credentials, hacking protection and strong partnerships come to fruition. As 2019 begins, look for these trends to grow in popularity and for manufacturers to really listen to the end-user customer they serve and respond in kind.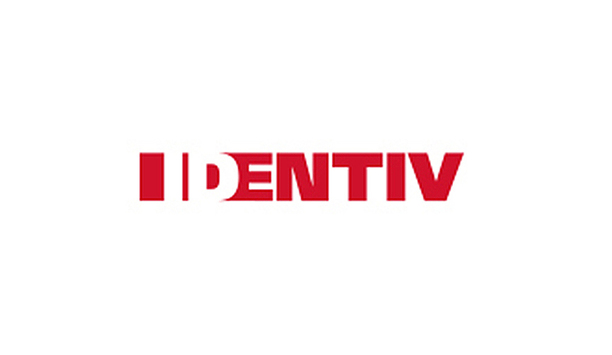 Identiv access control portfolio receives EurAsian Conformity and UkrSEPRO certifications
Identiv, Inc. announced that integral components of the company's award-winning, high-security access control portfolio — Hirsch Mx-4 and Mx-8 Controllers, Relay Expansion Board with 8 Inputs (REB8), and Alarm Expansion Board with 8 Inputs (AEB8) — have received EurAsian Conformity (EAC) and UkrSEPRO certifications. With this global expansion, Identiv and its Hirsch and Cisco partners are now approved to sell and ship the high-security physical access control products to EAC member countries, including Russia, Belarus, Kazakhstan, Armenia, Kyrgyzstan, as well as Ukraine. Hirsch Mx-4 and Mx-8 Controllers are four and eight-door models of the innovative Hirsch Mx Controller line. Award-winning, multi-door Mx provides a wide range of features for enterprise-scale solutions encompassing large buildings, campuses, and multi-campus facilities. The modular design and scalable architecture enable an installation to start small and grow large, from a single controller system to a larger, multi-site enterprise. Mx is the core of Identiv's physical access control system (PACS) portfolio. It is fully firmware, function, and communication protocol compatible to the complete Hirsch family of products. Hirsch Velocity Software and ICPAM An expansion board for the Mx line, AEB8 adds eight additional high security alarm inputs, allowing the Mx to monitor devices like motion sensors and duress buttons. The REB8 adds eight additional 2 Amp Form C relays to control access to specific floors, individual racks in a datacenter, drug cabinets in a pharmacy, or weapons storage lockers at a military armory. Each controller supports up to five boards. Users can choose to connect an Mx Controller to either Identiv's government-grade Hirsch Velocity Software or Identiv Connected Physical Access Manager (ICPAM). Identiv's Hirsch Velocity Software is an integrated platform that manages access control and security operations in thousands of different facilities, from single high secure rooms to multi-building, multi-location campuses, meeting the most stringent security compliance requirements. ICPAM is a software platform developed to utilise Cisco's industry-leading IP networking technology to connect and manage Identiv's feature-rich Hirsch physical access hardware, sold and supported by Cisco and Cisco channel partners. "Customers around the globe depend on Identiv to provide the most reliable, cost-effective, simplest to install physical security systems in the world," said Edward MacBeth, Identiv VP Global Sales. "We help protect museums, jails, federal facilities, airports — anywhere that needs a complete, secure, easy-to-maintain system. As part of Identiv's commitment to a global presence, we are pleased to announce that our Hirsch Mx-4 and Mx-8 Controllers, REB8, and AEB8 have received EAC and UkrSEPRO certifications. These certifications of product quality and safety now allow Identiv's Hirsch and Cisco partners in these regions to provide their customers with these integral components of our high-security physical access control portfolio. It is our goal to make affordable, award-winning access control universally available." Easy integration with Cisco application ecosystem A global standard for over three decades, Identiv's government-grade Hirsch portfolio is robust, extremely reliable, feature rich, and while designed and developed with the most secure facilities in mind, is priced to install anywhere. Designed from the ground up to be optimised for network architectures, ICPAM easily integrates with the Cisco application ecosystem.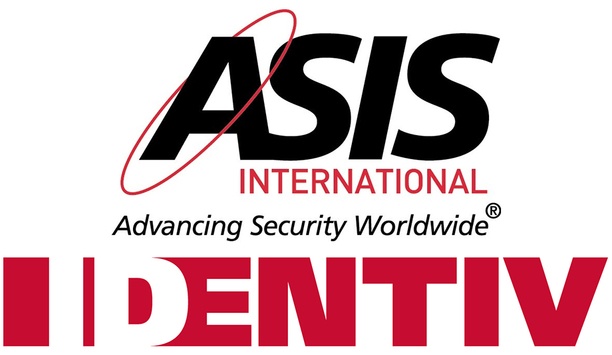 Identiv to demonstrate physical security solutions and product portfolio at ASIS 2017
Identiv, Inc. has announced that the company will showcase its latest robust, reliable, feature-rich physical security solutions during ASIS International 63rd Annual Seminar and Exhibits (ASIS 2017) on September 26 – 28, 2017 in Dallas, Texas. During ASIS 2017, Identiv will provide live demonstrations of its new Power over Ethernet (PoE) edge controller, Hirsch Mx-1, the latest update to its network-based, Cisco-integrated Identiv Connected Physical Access Manager (ICPAM), its award-winning, APL-certified Hirsch U.S. government FICAM solution, the newest, FICAM-compatible update to its Hirsch Velocity Software, featuring enhanced communications protocols and government-grade biometric support, and its newest line of physical access readers. Visit Identiv at booth 3617 during ASIS 2017. ASIS International is an organisation for security professionals worldwide. For the 2017 event, more than 22,000 global security professionals from both the operational and cyber security disciplines are anticipated to attend the three-day conference.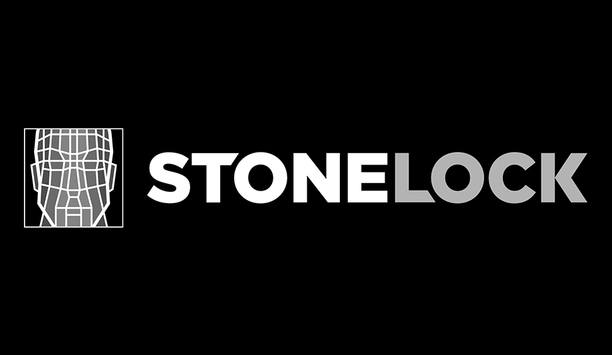 StoneLock to exhibit innovations in Facial Recognition Technology at ISC West 2017
StoneLock Pro's proprietary NIR technology measures over 2,000 points of reflectivity at the sub-dermal level StoneLock, a designer and manufacturer of secure facial-recognition access control solutions, announces that it is participating at ISC West, April 4-7, 2017 at the Sands Expo in Las Vegas. In addition to the StoneLock exhibit space at Booth #7040, StoneLock technology will be demonstrated with industry partners AMAG at Booth #10053, Boon Edam at Booth #8037, HID Global at Booth #11063, Hirsch by Identiv at Booth #L6 and TYCO Security Products at Booth #20005. "The past year has realised unprecedented growth in sales, partnerships and product advancements for StoneLock and we look forward to returning to ISC West for our fourth consecutive year since coming to market in 2013," said CEO and Co-Founder Colleen Dunlap. "This year, StoneLock is excited to unveil the latest innovations with our industry leading StoneLock Pro devices, which provide a superior way to confidently and securely verify identities, whether used as a standalone solution, or as part of an integrated security system." Near Infrared (NIR) Technology StoneLock Pro's proprietary near infrared (NIR) technology measures over 2,000 points of reflectivity at the sub-dermal level and creates an encrypted reference file that never contains personally identifiable information (PII), making it less susceptible to typical security and privacy-laden vulnerabilities associated with photo-based facial recognition systems. With an accuracy rate of less than one in a quarter million, (less than 0.0004% False Acceptance Rate) it is ideal for users who recognise the inherent weaknesses of standalone access badges or PINs that can get lost, stolen, or shared. StoneLock's frictionless and reliable verification of identity is quickly gaining acceptance in the most critical and rigorous applications enterprise security has to offer with adoption by over a third of the Fortune 100 companies as their enterprise biometric of choice for access control.
Featured white papers
Three reasons for adopting open architecture access control solutions
Download
5 steps to finding the right access control system for you
Download
Why outdated access control systems are a big problem
Download