AxxonSoft Access control systems & kits
(1)
Browse Access control systems & kits
Access control system products updated recently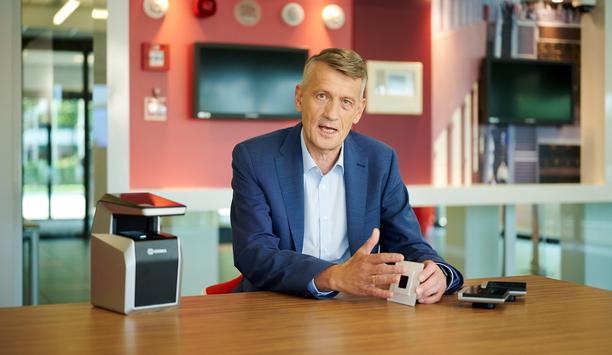 'We want to become better known for access control' - Q&A with Bosch Building Technologies' Gregor Schlechtriem
Gregor Schlechtriem has worked in the access control market for over 20 years and is now responsible for the Access & Intrusion Business Unit at Bosch Building Technologies. In this interview, the expert talks about key industry trends, the impact of the COVID-19 (Coronavirus) pandemic, technical innovations and his company's strategy. Mr. Schlechtriem, you have many years of experience in the security technology market. What is your background and what are your responsibilities as Senior Vice President at Bosch Building Technologies? Gregor Schlechtriem: I am a trained engineer and electrical technician, and have been involved with access control in the broadest sense, since I started my career in the late 1980s. I started in the field of parking garage technology and then switched to security technology in 2001, as Managing Director of micos GmbH, which specialised in traditional access control. micos GmbH was known for its highly available and highly secure access control systems, for critical infrastructure and government applications. Many systems from that time are still in use today and continue to be supported and upgraded. Bosch is continuing micos' business here? Gregor Schlechtriem: Exactly, micos was taken over in 2004 by Bosch Security Systems, now known as Bosch Building Technologies. Since then, we have continuously been developing the access control business. Being part of the Bosch Building Technologies division, we benefit a lot from international cooperation with colleagues Being part of the Bosch Building Technologies division, we benefit a lot from international cooperation with colleagues and from overlap with other product lines, such as intrusion detection technology and video security. This gives us the opportunity to implement outstanding project solutions for demanding customers in an international environment. In developing this business, I rely on my experience from other interesting roles at Bosch that I took on, after micos was bought in 2004. For a time, I worked in the European System Integrator Business, which I also had the privilege of managing for several years, as well as being directly responsible for business units. In Fairport, USA, I had the overall responsibility for intrusion detection technology for many years, as I later did in Eindhoven for video systems. Since 2018, the global access control and intrusion detection business has once again been my direct responsibility. At Bosch Building Technologies, we have in the meantime assigned sales to the respective business units, so that we can develop our product and solution portfolio, in close cooperation with sales and our regular customers. Our main task now is to make our access control portfolio accessible to a broader market. We want to make Bosch much better known, as an access control provider, in the international market. After all, with our own access product portfolio, the power of the Bosch Group and over 40 years of experience in this sector, we have a lot to offer. As an expert in access control, how do you see the industry developing? In which direction is it currently evolving? Gregor Schlechtriem: First of all, I see that security requirements are constantly increasing. Whereas there are currently still simple 'key replacement systems' that merely record card numbers, such an approach, to a large extent, no longer meets today's security and user experience requirements.The core task of access control has not changed over the years In the beginning, access control was more or less a kind of key replacement. Later, there was the possibility of increasing security via a pin code, i.e., via verification through simple data inputs. The next step in this direction was biometrics, which is another key step up, because it allows verification by means of unmistakable characteristics. However, the core task of access control has not changed over all the years and has basically always remained the same: access control means determining who has an access request and checking whether this request can be fulfilled. What's next on this path to greater security? Gregor Schlechtriem: Biometrics-based access control is becoming increasingly powerful and user-friendly through the use of artificial intelligence (AI). Here, data protection plays a major role, as wherever identities are established and movement data is recorded, it is necessary to reconcile the evolving technology with data protection.Biometrics-based access control is becoming increasingly powerful and user-friendly through the use of artificial intelligence The question of data protection is becoming even more significant, as systems increasingly migrate to the Cloud. Bosch puts particular emphasis on ensuring that, even in the cloud, the data generated in access control is always in line with data protection rules, regardless of where it is located. In my opinion, this trend towards the Cloud will continue, because companies are increasingly looking for complete service offerings, so that they can focus on their core business. Also, a system in the Cloud is easier to maintain and always up-to-date with the latest software, which makes cloud solutions even more attractive for providers and users. How can higher security be reconciled with a good user experience? Gregor Schlechtriem: Today, the card still plays a central role in the user experience, as the essential credential. Another current trend is 'one card for everything': with the increasing availability of secure multi-function smart cards, the possibility arises to use cards beyond the pure access function, for example, for payment in the canteen, at the catering and coffee machines, and in the parking garage, as well as simple access to other properties and so on.The security of cards has evolved significantly and kept pace with requirements The security of the cards, the reading and encryption processes, has evolved significantly and kept pace with requirements, although we are also facing an installed base that no longer meets these requirements, due to outdated systems. Today, it is standard for communications between reader and card to be encrypted. In some cases, the keys are also only held centrally to further increase security. The security systems industry was also affected by the COVID-19 (Coronavirus) pandemic. How do you think the industry has changed? What technical solutions have emerged during this time? Gregor Schlechtriem: First of all, there is a certain need for retrofitting in the industry due to changes in how buildings are used. For example, American retailers used to be open around the clock and always had staff on site. Now, due to COVID-19, stores are also closed, and this results in a whole new need for intrusion detection and access control systems to protect the buildings. For access control, an obvious task has arisen as a result of the COVID-19 pandemic, namely to track contacts, as far as this is compatible with data protection. We actually expected more to happen here, but in our observation, many companies did quite little, despite clear and simple steps that could have been implemented relatively quickly. The installed access control systems clearly lag behind the technical possibilities. Another topic that the COVID-19 pandemic has brought into focus is hygiene Another topic that the COVID-19 pandemic has brought into focus is hygiene. Companies should actually have invested in contactless systems here and retrofitted speed gates or motorised doors. But in many cases this was not put into practice. The door opener is still often used, which has to be operated manually and therefore, is touched multiple times. But, if everyone presses the same button, that doesn't help hygiene. Surprisingly, this is different in North America. Here, 'request-to-exit' proximity detectors are used almost everywhere, which avoids this problem completely and releases the door, when an authorised person approaches it. Mobile access and smartphone-based access control are also growing markets. What kind of developments do you see in these areas? Gregor Schlechtriem: I already mentioned that users increasingly want to be able to use one card for several applications. But, what we are seeing here is that even with the most modern cards, which have a lot of applications loaded on them, we are reaching performance limits and the user experience suffers. If you compare the card with the smartphone as a credential, you have a much more attractive integration platform there, which is significantly faster and delivers much better performance. For us, the mobile credential or the smartphone is the future, because it simply offers more possibilities that the card will not be able to provide in the long term. What is the specific direction Bosch is taking here? Gregor Schlechtriem: We are currently working on a broad implementation. A whole team is working on the user experience around the smartphone, because it's understood that smartphone-based access has to work just as easily, as it currently does with a card.A whole team is working on the user experience around the smartphone In theory it does, but if you look at some of the actual implementations, this topic is still relatively complex. In terms of user experience and automation, we still have quite a way to go, and we are working hard on that at the moment. The user experience is one side of the coin, the other side concerns establishing security in the smartphone as a whole. In other words: How do I make the smartphone secure enough as a mobile credential, to meet my access control requirements? We are also working intensively on this. That's actually an IT task. Do you do this yourself at Bosch or do you work with external experts here? Gregor Schlechtriem: We have our own powerful Bosch IT, which also manages our company smartphones. If our company smartphones are lost, the data on them is automatically deleted. The devices use biometrics to identify users, before they can access the data. It is a sound security concept that a card cannot offer. Moreover, we are working with other partners in the IDunion project, to create the additional infrastructure around mobile credentials as well. What exactly is the IDunion and what role does Bosch play? Gregor Schlechtriem: Digital identities must be openly accessible, widely usable, interoperable, and secure. This applies not only to access control, but to the digitised economy in general. The IDunion project has set itself the task of creating the infrastructure for this, in the form of an independent wallet, i.e., secure identity storage on smart devices. The project is funded by the German Federal Ministry for Economic Affairs and Energy (BMWI), because digitisation is also a critical social issue. We are intensively involved in the 'Physical access to the building' work package in this consortium. Through this involvement, we want to ensure that our access control systems benefit from this infrastructure and are open to future digital business models. Does 'digital identity management', which includes biometrics and mobile access, also play a role for Bosch? Yes, it plays an important role for us, and I wouldn't consider these topics separate Gregor Schlechtriem: Yes, it plays an important role for us, and I wouldn't consider these topics separate. For me, a mobile device has the advantage that it has already ensured and verified my identity from the moment of interaction. That's the fascinating thing about it. If I only allow the device to communicate with the access control system, if I have identified myself first, I have implemented biometrics and access control together in a widely accepted process. From my point of view, this is a very interesting perspective, in terms of security and user experience, because the biometrics procedures in smartphones are, I think, the best currently available. In my view, the smartphone has the potential to take over central functions in access control in the future. What are your goals for the access control business of Bosch Building Technologies in the near future? Gregor Schlechtriem: We will continue to focus on specific solutions for large customers. That is the continuation of our current strategy. In these projects, we will introduce new topics as I have just described, i.e., primarily new technology elements. I believe that, precisely because of the longevity of access control, a long-term migration capability is also of particular importance. We want to reach out to the broader market and make more widely available, what we have developed in terms of technology and innovation. We are currently in the process of setting up and optimising our sales organisation, so that it becomes much more widely known that we at Bosch have our own powerful access control portfolio, which can be used for all kinds of applications. In addition, we want to differentiate ourselves in the market with our systems, in line with the motto of our founder, Robert Bosch: 'Technology for life'. The user experience with Mobile Access should be simple, straightforward, and secure: You hold your smartphone in front of the reader and the door opens.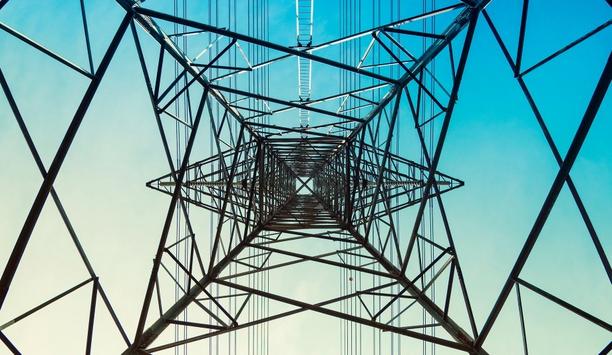 Protect physical assets from cyber-attacks
Recent cyber-attacks have disabled and even shut down physical assets. Robust foundational security and training staff, able to recognise an attack can help mitigate the threat, as ABB's Rob Putman explains. Edge devices and data analytics As cyber security specialists, we must navigate an ever-changing threat landscape, one that is made even more complex by the increased interconnectivity between Operational Technology (OT) and Information Technology (IT), as companies look to leverage edge devices and data analytics, as well as remote connectivity, in the wake of the COVID-19 pandemic. As the threat surface evolves, the industry must guard against attacks on key physical infrastructure, carried out by a range of malicious actors, including nation states and criminals intent on blackmail. The chemicals sector, a high-value target for cyber-criminals Cyber-criminals view the chemicals sector, as a high-value target, because of the potential cost In 2017, not long after a ransomware attack that targeted Maersk, the world's largest shipping firm, made the news around the world. Another cyber-attack, this time targeting physical industrial assets, generated fewer headlines, and yet could have resulted in both real, as well as financial, damage. Cyber-criminals view the chemicals sector, as a high-value target, because of the potential cost, both financial and reputational, to the operator, should production be interrupted or stopped entirely. Cyber security vulnerabilities put physical assets at risk The attack in question, a 'Triton' custom malware attack on a petro-chemical facility in Saudi Arabia, targeted a safety system, taking over system controllers. Bugs in the code triggered an emergency shutdown, but could have led to the release of toxic and explosive gases. It was a vivid reminder of how cyber security vulnerabilities are increasingly putting companies' key physical assets at risk. Two more-recent high-profile incidents illustrate my point. In February, a Florida water treatment plant was hacked. The malicious actor remotely accessed the system for three to five minutes, during which time they opened various functions on the screen, including one that controls the amount of sodium hydroxide (NaOH) in the water. The hacker changed the NaOH from about 100 parts per million to 11,100 parts per million, which could have resulted in a mass poisoning event. Colonial Pipeline cyber-attack incident Then, in May, the Colonial Pipeline system that originates in Houston, Texas and carries gasoline, and jet fuel, suffered a ransomware attack. Using a VPN, hackers targeted back-office IT systems, forcing Colonial to shut down IT hosts and network infrastructure, severing communication with those OT systems that are responsible for communicating 'transactional data' associated with fuel delivery. In this instance, a single compromised password disrupted Colonial's ability to invoice its customers. This dependency on OT data stopped pipeline and business operations, and the company was elected to pay the hackers an initial ransom of US$ 4.4 million, in order to restore operations. The Colonial attack was multi-dimensional, in that it not only impacted Colonial's business, but also the wider US economy and national security, since the pipeline transports nearly half of the east coast's fuel supplies. Outdated IT system elevates physical risk The increased interconnectivity between IT and OT can also create vulnerabilit Attacks such as these prove that, armed with little more than a laptop, an email account and access to the dark web, determined hackers can cause disproportionate damage to physical infrastructure. As mentioned at the outset, the increased interconnectivity between IT and OT can also create vulnerability. Producers often want to know: Is it risky to connect a production asset or their operational environment to the Cloud? My answer is, if you do so without having done any risk audits around people, processes and technology, or without enhancing and maintaining that environment, then yes, that is risky. For example, we often observe that the life cycle of a production asset far outlasts the IT systems that are used to run it. Take a cement kiln. Several generations of plant operators may have come and gone, but that asset may still run, using legacy software, such as Windows XP and why not? Need to replace aging distributed control systems Well, that's fine, if you are not concerned about having that asset compromised, and all that entails. A 'flat' IT network, an aging distributed control system, and machines with legacy versions of Microsoft Windows, all these elements, which are still commonplace in many industries, make it much easier for attackers to find and infiltrate a company, without needing sophisticated tools. The age-old mantra of not interfering with a piece of equipment or software that appears to be working, often applies to the individual assets. For example that cement kiln that are still controlled by the same Windows XP-based control software. However, if we're honest, things have changed quite a bit, not because something was broken, but because innovation came in. That same kiln control system is most likely connected to other systems, than when first commissioned and that opens it to exposure to threats that it was never designed for. The human element There is a misconception that IoT-connected devices can open companies to risk There is a misconception that IoT-connected devices can open companies to risk, but many recent, high-profile cyber-attacks have been conducted from a laptop, by hacking someone's VPN, or are a simple phishing/malware attack. In all these cases, the human element is partly to blame. Take the Florida attack. The compromised computer at the water treatment facility was reportedly running an outdated Windows 7 operating system and staff all used the same password, in order to gain remote access via the Teamviewer app, which the hacker was then able to use. Physical and human assets, key to robust cyber security Discussion on the best way to mitigate the threat is often framed solely around specific technical solutions and ignores the fact that robust foundational cyber security is really driven by two very different, but equally important, types of capital: physical assets (e.g. production machinery), and human assets. The truth is that smart digital software and industry-renowned cyber security applications, while critical, are in many cases, only as good as the weakest human link in the chain. Industry would, therefore, do well to ask itself the following question: Do we have a security problem, or a complacency problem? At this juncture, it is important to point out that the majority of companies that ABB works with, are at least aware of the threat posed by cyber attackers, and the potential impact of an attack, on their revenues, reputation and bottom line. User error and human-generated exposures Making sure staff are aware of the threat and training them to respond properly, if they are targeted, is vital However, user error and human-generated exposures are where most of these attacks occur. Those human failures are mostly not due to malicious intent from employees, but to the lack of training of the employees on secure behavior. Making sure staff are aware of the threat and training them to respond properly, if they are targeted, is vital. However, there are also age demographics at play here. Much of the operations employee base is heading towards retirement and often, there is no plan or ability to backfill these people. Need to invest in new digital and automated technologies If you think you don't have enough people now, in order to stay on top of basic care and feeding of the OT environment, with regards to security, what is that going to be like in 20 years? For this reason, there must be a major industry reset, when it comes to its workforce. Companies must invest in new digital and automated technologies, not only to ensure that they stay ahead of the curve and mitigate risk, but also to attract the next generation of digitally literate talent. Robust cyber security is built on solid foundations When we talk about foundational cyber security, we mean fundamentals, such as patching, malware protection, high-fidelity system backups, an up-to-date anti-virus system, and other options, such as application allow-listing and asset inventory. These basic controls can help companies understand their system setup and the potential threats, identify vulnerabilities, and assess their risk exposure. The Pareto principle states that around 80% of consequences come from 20% of the causes. In the context of cyber security, that means 80% of exposure to risk comes from 20% of the lack of security. If companies do the foundational things right, they can manage out a significant amount of this risk. Importance of maintaining and upgrading security controls However, having basic security controls, such as anti-virus software in place, is just the first step on that journey. Equally important is having someone within the organisation, with the requisite skill set, or the extra labour bandwidth, to operate, maintain and update those security controls, as they evolve. Educating, training and recruiting existing employees, and the next generation of talent, along with forging partnerships with trusted technology providers, will ensure that industry can leverage the latest digital technologies, in order to drive business value, and secure physical assets against cyber-attacks.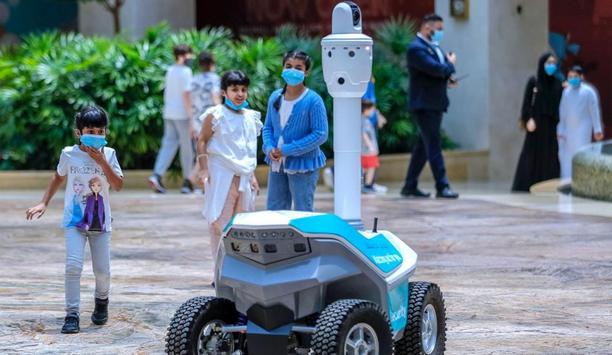 The robotic transformation of the security industry
The COVID-19 pandemic is only accelerating the expansion of Automation, Robotics, Machine Learning (ML) and Artificial Intelligence (AI), and changing how people live their daily lives. This expansion leads the way with technologies that are developed to solve problems, improve operations, streamline processes and assist people, to focus on learning new skills, creativity, and imagination. Transformation of the physical security industry One of the latest industries to be permanently transformed is physical security. The era of utilising security cameras is slowly changing into more advanced and more efficient technological applications - security robotic solutions. SMP Robotics is a California-based company, which is a pioneer in developing robotic technologies, powered by AI, to assist, improve and deliver on new expectations in today's world. One of their services is smart surveillance systems. This represents a proactive approach to security. The company, SMP Robotics' Founder and Chief Executive Officer (CEO), Leo Ryzhenko, stated "Autonomous robotic technologies will become a driving force in future security solutions." Robotics and AI in autonomous security solutions The robots can patrol 24/7, counteracting intrusion and communicating via voice message with guards The company uses robotics and AI technology to implement autonomous security solutions, which reduce liability and overhead, as well as improving the quality of services. Robotic guards are capable of patrolling all types of facilities, in both urban and rural contexts. The robots can patrol 24/7, counteracting intrusion and communicating via voice message with guards. The inspection robots, deployed by SMP Robotics, are easily integrated with many existing security technologies, armed with obstacle avoidance and anti-collision measures, automatically recharge, and can recognise faces up to 50 metres. As the world grows increasingly complex, technology like this is essential to ensure safety for all. AI-enabled autonomous video monitoring ground vehicles The advancements in technological breakthroughs of SMP Robotics position the company and its AI-powered, autonomous video monitoring ground vehicles, to be the most adaptable to any industry, cost-effective for clients' business needs, in providing various types of services from public safety, crime prevention, to asset protection and physical security. SMP Robotics continues to implement new innovative solutions and groundbreaking technologies in its latest generation of autonomous models. Currently, many were already deployed or in a process to be delivered to a number of key clients, in various industries throughout the globe, from oil & gas, nuclear power plants to data centers, healthcare facilities, and amusement parks. Smart security robots Tal Turner, the Vice President (VP) of Business Development and Partnerships, SMP Robotics, said "We provide autonomous, artificial intelligence, all-weather, all-surface, smart security robots that are turnkey and operate independently on their own, using real-time obstacle avoidance, face recognition, and other cutting-edge technological advancements." According to Coherent Market Insights, the Robots as a Service (RaaS) market direction will grow by 15.9% by 2028 and reach the threshold of 41.3 billion dollars. SMP Robotics stands at the forefront of the security robotic revolution, making an impactful change to make the world a safer place.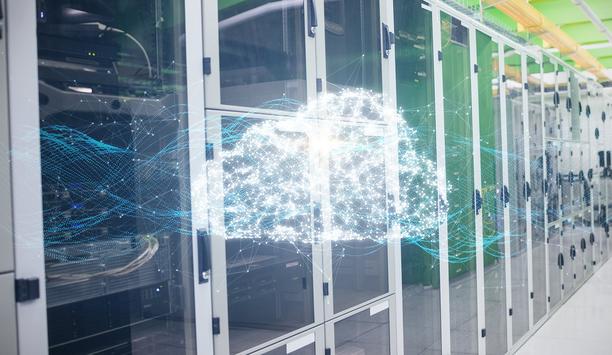 Video surveillance as a service (VSaaS) from an integrator and user perspective
Technology based on the cloud has become a popular trend. Most IT systems now operate within the cloud or offer cloud capabilities, and video surveillance is no exception: virtually every major hardware and software vendor offers cloud-based services. Users benefit from the cloud due to its numerous advantages, such as ease of implementation, scalability, low maintenance costs, etc. Video surveillance as a service (VSaaS) offers many choices, so there is an optimal solution for each user. However, what about integrators? For them, VSaaS is also a game-changer. Integrators are now incentivised to think about how they can maintain their markets and take advantage of the new business opportunities that the cloud model provides. Hosted video surveillance The cloud service model has drastically changed the role of an integrator. Traditionally, integrators provided a variety of services including system installation, support, and maintenance, as well as served as a bridge between vendors and end-users. In contrast, hosted video surveillance as a service requires a security system installer to simply install cameras and connect them to the network, while the provider is in direct contact with each end-user. The cloud service model has drastically changed the role of an integrator There is no end to on-premises systems. However, the percentage of systems where the integrator's role is eliminated or considerably reduced will continue to increase. How can integrators sustain their markets and stay profitable? A prospective business model might be to become a provider of VSaaS ('cloud integrator') in partnership with software platform vendors. Cloud-based surveillance Some VMS vendors offer software VSaaS platforms that form the basis for cloud-based surveillance systems. Using these solutions, a data centre operator, integrator, or telecom service provider can design a public VSaaS or VSaaS in a private cloud to service a large customer. The infrastructure can be built on any generic cloud platform or data centre, as well as resources owned by the provider or client. So, VSaaS providers have the choice between renting infrastructure from a public cloud service like Amazon Web Services, Microsoft Azure, or Google Cloud or using their own or clients' computing infrastructure (virtual machines or physical servers). Gaining competitive advantage When integrators purchase commitment use contracts for several years, they can achieve significant savings As an example, a telecom carrier could deploy VSaaS on their own infrastructure to expand their service offering for clients, gaining a competitive advantage and enhancing profits per user. Using a public cloud, a smaller integrator can host the computing infrastructure immediately, without incurring up-front costs and with no need to maintain the system. These cloud services provide scalability, security, and reliability with zero initial investment. When integrators purchase commitment use contracts for several years, they can achieve significant savings. Next, let's examine VSaaS options available in the market from an end-users point of view. With hosted (or cloud-first, or true-cloud) VSaaS solutions, all the video feeds are transmitted directly from cameras to the cloud. Optionally, video can be buffered to SD cards installed on cameras to prevent data losses in case of Internet connection failures. Dedicated hardware bridges There are many providers of such services that offer their own brand cameras. Connecting these devices to the cloud should only take a few clicks. Firmware updates are usually centralised, so users don't have to worry about security breaches. Service providers may offer dedicated hardware bridges for buffering video footage and secure connections to the cloud for their branded and third-party cameras. Service providers may offer dedicated hardware bridges for buffering video footage Typical bridges are inexpensive, basic NVRs that receive video feeds from cameras, record on HDD, and send video streams to the cloud. The most feature-rich bridges include those with video analytics, data encryption, etc. Introducing a bridge or NVR makes the system hybrid, with videos stored both locally and in the cloud. At the other end of the spectrum relative to hosted VSaaS, there are cloud-managed systems. Video management software In this case, video is stored on-site on DVRs, NVRs, video management software servers, or even locally on cameras, with an option of storing short portions of footage (like alarm videos) in the cloud for quick access. A cloud service can be used for remote viewing live video feeds and recorded footage, as well as for system configuration and health monitoring. Cloud management services often come bundled with security cameras, NVRs, and video management software, whereas other VSaaS generally require subscriptions. Keep in mind that the system, in this case, remains on-premises, and the advantages of the cloud are limited to remote monitoring and configuring. It's a good choice for businesses that are spread across several locations or branches, especially if they have systems in place at each site. On-site infrastructure All that needs to be changed is the NVRs or VMS with a cloud-compatible model or version All locations and devices can be remotely monitored using the cloud while keeping most of the existing on-site infrastructure. All that needs to be changed is the NVRs or VMS with a cloud-compatible model or version. Other methods are more costly and/or require more resources to implement. Hosted VSaaS helps leverage the cloud for the highest number of benefits in terms of cost and technological advantages. In this case, the on-site infrastructure consists of only IP cameras and network equipment. This reduces maintenance costs substantially and also sets the foundation for another advantage of VSaaS: extreme and rapid scalability. At the same time, the outgoing connection at each site is critical for hosted VSaaS. Video quality and the number of cameras directly depend on bandwidth. Broadband-connected locations Because the system does not work offline, a stable connection is required to stream videos. In addition, cloud storage can be expensive when many cameras are involved, or when video archives are retained for an extended period. The hosted VSaaS is a great choice for a small broadband-connected location The hosted VSaaS is a great choice for small broadband-connected locations and is also the most efficient way to centralise video surveillance for multiple sites of the same type, provided they do not have a legacy system. Since it is easy to implement and maintain, this cloud technology is especially popular in countries with high labour costs. Using different software and hardware platforms, integrators can implement various types of VSaaS solutions. Quick remote access For those who adhere to the classic on-premises approach, adding a cloud-based monitoring service can grow their value proposition for clients with out-of-the-box capabilities of quick remote access to multiple widely dispersed sites and devices. For small true-cloud setups, there is a possibility to rent a virtual machine and storage capacity in a public cloud (such as Amazon, Google, or Microsoft) and deploy the cloud-based VMS server that can handle dozens of cameras. In terms of features, such a system may include anything from plain video monitoring via a web interface to GPU-accelerated AI video analytics and smart search in recorded footage, depending on the particular software platform. Optimising internet connection Hybrid VSaaS is the most flexible approach that enables tailoring the system to the users' needs High-scale installations, such as VSaaS for public use or large private systems for major clients, involve multiple parts like a virtual VMS server cluster, web portal, report subsystem, etc. Such systems can also utilise either own or rented infrastructure. Some vendors offer software for complex installations of this kind, though there are not as many options as for cloud-managed systems. Finally, hybrid VSaaS is the most flexible approach that enables tailoring the system to the users' unique needs while optimising internet connection bandwidth, cloud storage costs, and infrastructure complexity. It's high time for integrators to gain experience, choose the right hardware and software, and explore different ways of building systems that will suit evolving customer demands in the future.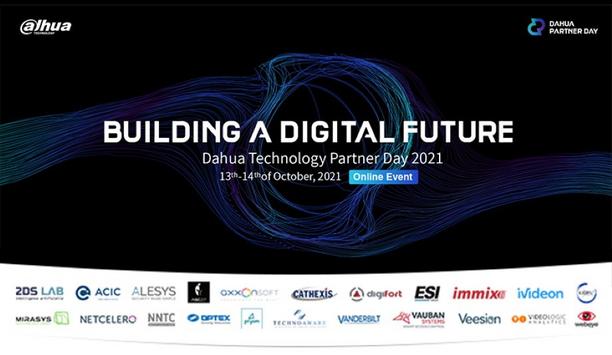 Dahua invites partners to attend its Dahua Technology Partner Day 2021 online event
Dahua Technology, a globally renowned video-centric smart IoT solutions and service provider, will hold its 2nd online Dahua Technology Partner Day, from October 13 - 14, 2021, with the theme - 'Building a digital future'. Dahua Technology Partner Day Adhering to its strategy of open cooperation, Dahua Technology is committed to creating a win-win ecosystem, with major technology partners around the world. This year, Dahua Technology will join hands with its 22 global partners, in order to discuss interoperability, share industry trends and explore the future of digitalisation and intelligence together. "We are excited to host our second virtual technology partner day. Technologies have evolved fast in the past year and the needs of digitisation, and diversified challenges facing different industries today, are driving the integration of security companies," said Mr. Jiaqi Gao, Overseas Marketing Director at Dahua Technology. Jiaqi Gao adds, "It is a great opportunity to show how we can build a digital future together with our partners and through which, we can jointly provide the right solution for our customers." Smart solutions for IoT and security on show A number of Dahua regional experts will showcase the latest Dahua innovations and products, in 6 different hubs During the 2-day event, Dahua Technology and its partners, including Vanderbilt, AxxonSoft, Immix and Optex, will unveil how their smart solutions benefit the field of security and IoT (Internet of Things). It will focus on Artificial Intelligence (AI), cloud solutions and alarm monitoring, as well as specific vertical markets, such as retail, smart building & facilities, critical infrastructure, transportation, etc. This year's event will also include a section that demonstrates outstanding Dahua products and their compatibility with third-party solutions. A number of Dahua regional experts will showcase the latest Dahua innovations and products, in 6 different hubs, including cyber security & privacy protection, full-colour 2.0 and TiOC 2.0, WizMind portfolio, and more. Attendees can register free of charge, connect with presenters and get product information. Behaviour analytics in Artificial Intelligence (AI) "The Dahua Partner Day event offers a great platform for AxxonSoft, to present our solutions. We successfully exhibited on last year's Traffic & Parking session and are excited to share more information about behaviour analytics in the AI hub, this year," said Alan Ataev, AxxonSoft's Chief Executive Officer (CEO), adding "Together with Dahua, we are enthusiastic about creating joint solutions that grow our value proposition for both our partners and clients." With its mission of 'Enabling a safer society and smarter living', Dahua Technology will continue to focus on 'Innovation, Quality and Service', so as to serve its partners and customers around the world.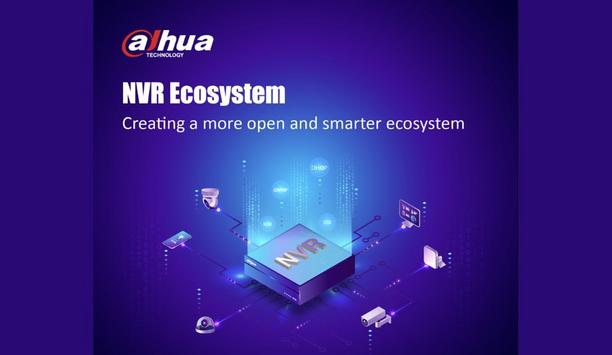 Dahua Technology collaborates with third-party VMS suppliers to build an open and smart NVR Ecosystem
Driven by the development of AI (Artificial Intelligence) and IoT (Internet of Things) technology, Network Video Recorder/NVR is no longer just the traditional data storage centre in CCTV systems today. From initial connection demands of third-party IPC and PTZ suppliers and docking demands of alarm sensor and platform manufactures, to alliance demands of algorithm and app developers, NVR (Network Video Recorder) is playing an increasingly significant role in connecting front-end devices, alarm sensors and other equipment. Open integration of NVR As a globally renowned video-centric smart IoT solutions and service provider, Dahua Technology has been actively cooperating with third-party software and hardware partners around the world through open integration of NVR, aiming to build an open and smart NVR ecosystem. The NVR Ecosystem also brings technology partners together to explore more possibilities While jointly creating value for customers and users, the NVR Ecosystem also brings technology partners together to explore more possibilities. Making NVR available to third-party devices and platforms enables third-party cameras and software/hardware manufacturers to connect to NVR through ONVIF and CGI/SDK, respectively. Furthermore, it also allows users to customise GUI style, run their own algorithms and develop apps on NVR, as per their needs and budgets. NVR DHOP Fully considering the system development demands of customers, Dahua Technology released NVR DHOP to allow third-party applications to be downloaded and installed on Dahua NVR hardware. Equipped with strong and powerful AI functions, Dahua Technology's NVR DHOP boasts advantages such as flexible operation, safety guarantee, reliable quality and strong support, which brings business growth opportunities to algorithm and app developers, who lack hardware devices and those with customisation requirements for NVR GUI. Encrypted data storage and transmission In order to protect the interests of customers, all embedded third-party applications will pass legal verification and the data in storage or transmission will be encrypted. In addition, Dahua Technology's professional R&D team provides continuous support in the whole process. Combining video with traditional alarm enables linkage between alarm signals and video footages Furthermore, the expanded application of the security field has also prompted the cooperation between NVR and traditional alarm manufacturers. Combining video with traditional alarm enables linkage between alarm signals and video footages, which can help warn-off intruders when an alarm is triggered. At the same time, it also allows users to search for relevant alarm videos stored in the NVR, achieving visual and intelligent alarm. Integration with third-party VMS suppliers By far, Dahua NVR (Network Video Recorder) has already completed integration with a number of third-party VMS suppliers, such as Milestone, AxxonSoft, Digifort, etc. Aside from general video storage and query functions, NVR can also assist third-party platforms in improving business operations and management with smart video analysis. Dahua NVR has been successfully integrated with the Milestone platform, providing temperature monitoring statistics reports during the COVID-19 pandemic and realising efficient management of people with abnormal temperature. Enabling a safer society Adhering to the concept of openness, Dahua Technology will continue to embrace the diversity and inclusiveness of the AIoT (AI-IoT combined) era and build an ecosystem that provides customers with all-win success through open and interconnected cooperation, enabling a safer society and smarter living.
Related white papers
10 top insights in access, cloud and more
Protecting dormitory residents and assets
Top 5 ways to ensure visitor safety and security