AxxonSoft Access control systems & kits
(1)
Browse Access control systems & kits
Access control system products updated recently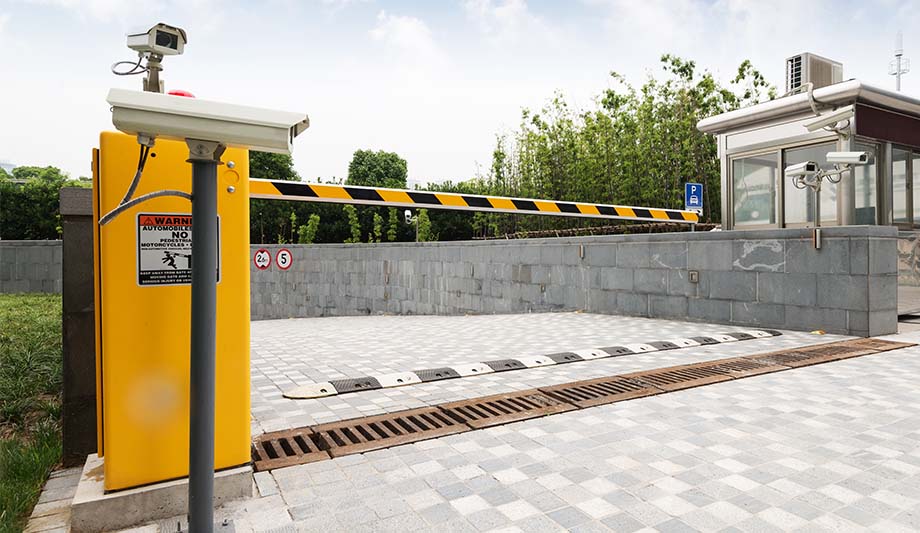 Automatic gates: Making the right investment for access control
The experience of the COVID-19 pandemic has made us all more conscious of who is coming and going from our property. Whether it is a family home, business premises or public building, property owners want full control over access for protection and peace of mind. As a provider of access control technologies, we are seeing a growing demand for automated gates with a variety of access control systems. There are a number of considerations that buyers need to make when investing. And as an installer, there is advice that you can offer to help your clients make the right choice for their property. Here are some of the key considerations you'll need to make and discuss with your client. Whomever you buy from, you should be offered more than a simple instruction manual. Electronic locks, magnetic locks and code security In the first instance, you'll need to advise on the type of lock and access control available. Electronic locks release on the operation of the automation system to allow the gates to open. Locks are required for all non-locking (also known as reversible) operators and are recommended for any gate on a multi-user site or any gate over 2.5m. Apply the same logic to an automated gate as you would to a domestic door – for example, you wouldn't fit your front door with a lock on the same side as the hinges or a drop bolt at the hinge end of a manual gate so why dispense with this logic when the gate is automated? Electronic locks release on the operation of the automation system to allow the gates to open There are a number of locks on the market including magnetic locks, drop locks that "shoot" a bolt into the ground and side latching locks. These are all designed for external use. While the gate itself will provide physical security, the customer will want to feel in control of who enters their property, when and for what purpose. Consider access for post and deliveries, waste disposal and visitors arriving on foot etc. There is a range of options available. Intercom systems will allow the user to vet visitors, keypad entry can allow remote access for visitors with a specific code, remote controls allow an oncoming driver to open the gates without getting out of the vehicle, and a timer control can be used to open or close the gates at certain times of the day. Vehicle detection loops can be installed discreetly under the tarmac allowing the presence of vehicles to exit the gates and prevent closing whilst obstructed. Sliding gates versus swinging gates There are a number of locks on the market including magnetic locks, drop locks that "shoot" a bolt into the ground and side latching locks Gates can be automated to either swing or to slide open and in the case of swinging gates, the opener may be concealed underground or gate mounted. The most suitable opener for your installation will depend on the space available and the type of gate selected. Concealed underground automation is ideal for highly ornate gates. However, where gates are fully infilled (typical of many timber designs), gate mounted openers are concealed from the front of the gate by the gate leaf and present a cost-effective option. The choice between slide and swing is largely down to space - swing gates require a clear space for their opening arc whilst sliding gates require space to one or both sides of the gate. Sliding gates are perhaps the best choice where the drive slopes or when drive space is limited, as they use the least space when opening. Voltage Most swing gate and sliding systems are available in 24v or 230v. The 24v systems still need 230v mains power – there is a transformer built into the 24v control panels. Deciding which voltage to use can include a combination of factors such as the material of the gates, the location of the system and the safety features you want. Concealed underground automation is ideal for highly ornate gates With wrought iron gates, the wind can pass through them whereas with fully boarded wooden gates (popular because they give full privacy) the wind has nowhere to go, so they act like sails. For commercial or industrial applications with larger entrances and a heavy gate, you may need 3 Phase 400v power (sliding gates only). Installing gate motors in confined spaces The environment in which you are fitting may well influence which gate and motor you recommend. Will it be in an exposed area which is subject to the elements? Will it be positioned on a slope? Sliding gates are perhaps the best choice where the drive slopes or when drive space is limited Installers have always faced the challenge of installing gate motors in confined spaces. When fitting a pedestrian gate, there is often limited space in which to work – potentially making an installation time consuming and technically demanding. If this is the case for you, consider a gate operator which is designed specifically for installations with limited space for manoeuvre. An example of this is the E5 compact gate operator. The operator is not only small but has an optional slide lever attachment designed for installations where there is extremely limited space, meaning that just 8cm of the pillar is needed for installation. What's more, improved fixing points and a simple 'hook and fasten' process means assembly is safe, quick and straight forward. Ultimately, you'll be looking for a good quality, reliable product with good service. Work with a supplier that offers more than just a manual. If they are happy to offer training, their time and advice when you buy, the chances are you'll get their support long term.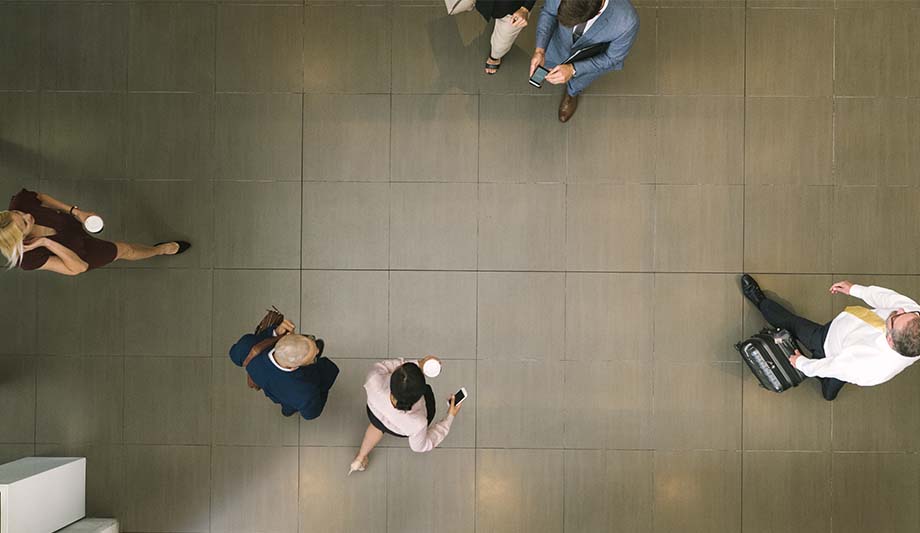 4 ways to keep your workplace protected from COVID-19
The unprecedented global impact of COVID-19 has taken its toll on all of us, but as cases of the virus thankfully recede, employers are now forced to confront how they can enable a safe return to work for employees. For many employers, this means they will have to carry out a COVID-19 risk assessment, redesign workspaces to maintain social distances, carry out more frequent cleaning, manage the transmission risk and find alternatives to touch-based security devices. Protecting workplace occupants in any emergency requires preparation and clear communication. This is especially critical in a health crisis involving an infectious disease. These are some of the essential best practices that could help organisations reduce the impact on their employees and operations during this pandemic. 1. Use a visitor management system With a visitor management system, organisations have a single source of real-time and historical insights into who is, or was recently, in the workplace. This is especially important because of the need to perform contact tracing should anyone in the organisation show symptoms of COVID-19, meaning everyone they have been in contact with needs to be contacted and asked to isolate. Yet still, first impressions are made at the front desk or lobby, where the visitor experience needs to be a positive one. At the same time, though, any emergency event requires that there be strict control over who is entering the workplace. This policy also needs to be clearly communicated to visitors. Doing this minimises risk to visitors as well as the workforce. In addition to delivering a high-quality visitor experience, the ideal visitor management system must: Enable organisations to meet regulatory compliance mandates and facilitate check-in at a self-service kiosk to minimise wait times. Customise the visitor experience to support specific security needs, such as accelerating and simplifying check-in or requiring additional security pre-checks. Automate compliance as it relates to visitor access rules with historical visit reports. 2. Pre-check questions at visitor registration kiosks Organisations can strengthen security at the registration kiosk using a flexible, enterprise-grade visitor management system to add visitor sign-in steps. This has proven successful in the past when used to control the spread of infectious disease during an outbreak. An example of this is a U.S. children's hospital which managed to reduce facility infection rates by 25 percent over a two-year period using a commercial, off-the-shelf physical identity and access management (PIAM) solution from HID Global. The solution provides two particularly important capabilities that can be used by organisations to protect their workplace from the uncontrolled spread of an infectious disease: Enhance visitor registration policy with additional mandatory questions to help identify any visitors who may need other screenings. Extend the visitor registration kiosk with a mandatory pop-up asking further questions during visitor check-in. 3. Understand who has visited your workplace Successful controlling the spread of infection throughout a facility requires the ability to automatically maintain an auditable trail of activity. This can be done using an enterprise-grade visitor management system that makes it easy to retrieve historical visit reports. This provides a timeline of who was in the workplace, and when they were there. Key features include: A single dashboard providing useful visitor insights at your fingertips. Historical reports that provide visitor details including location and contact information, all in compliance with General Data Protection Regulation (GDPR) and other privacy regulations. 4. Clearly communicate how infection risks can be reduced Global organisations must actively communicate with visitors and employees on the outbreak of infectious diseases and follow best practices outlined by the World Health Organization (WHO). Here are several things organisations can do in this area to help maintain a safe and healthy workplace: Re-enforce and communicate WHO best practices with guideline posters in the front lobby and throughout the workplace. Add posters that also encourage regular and thorough washing of hands. Encourage everyone to cough or sneese into their shirt sleeve in their flexed elbow or cover their mouth and nose with a tissue. Encourage everyone to keep a relatively safe distance from each other and use alternatives to handshakes when saying hello. Organisations must contend with a variety of workplace challenges during the outbreak of an infectious disease. These challenges can be solved with best practices that include a comprehensive visitor management system that automates critical check-in policies and maintains an auditable trail of visitor activity.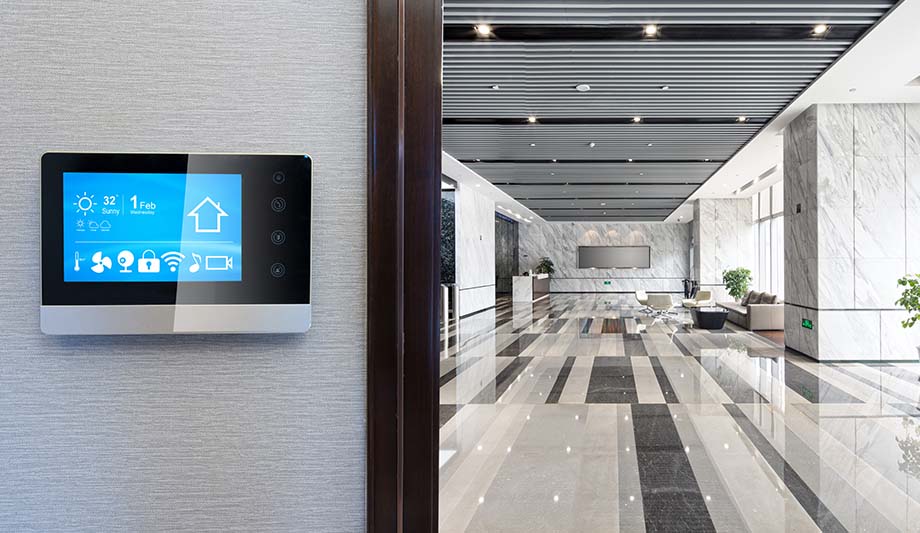 The role of building systems to ensure safety as employees return to work
Returning to work after the global pandemic will not be business as usual, and security systems are an important asset when it comes to helping to keep occupants and buildings safe. For example, video analytics can provide insight into how spaces have previously been used and can help to predict where and when occupants encounter each other or congregate. These foot-traffic patterns can inform settings for a variety of devices – like ventilation and temperature controls – and even help owners create social distancing plans and monitor personal protective equipment (PPE) compliance. "While the 'new normal' is still being defined, we believe there will be a greater focus on creating healthier environments while also complying with new regulations," says Marcus Logan, Global Offering Leader, Honeywell Commercial Security. "Temperature, humidity, energy efficiency, security, safety, comfort, productivity, and demonstrating compliance with regulations are all a part of a healthy building." For example, social distancing is a new concept for the workplace. How do you make that happen in an open work setting, in breakrooms, elevator lobbies and meeting spaces? Optimised systems create healthier environments Anxious employees will need reassurance about returning to the workplace Building owners will need to look at how they can optimise their systems – or deploy new ones – to create a healthier environment. Building technologies, like those provided by Honeywell's Healthy Buildings solutions, provide building owners with more control over critical factors to encourage sustained compliance with changing building standards, safety guidelines, government-issued regulations, and a company's risk management policies. These solutions also provide transparency for occupants into a building's status, says Logan. Hygiene will be a critical issue: People will want to know that the spaces are ready for their return. Increased cleaning procedures and schedules will evolve, and a way will be needed to demonstrate the procedures are effective and that they have been strictly adhered to. Identifying ways to measure effectiveness of sanitisation and track compliance to the procedures will be a key challenge to solve. This is a space that will evolve significantly in the coming months and years, says Logan. Access control and video analytics Contact tracing is a new requirement in some businesses, and security technology – like access control and video analytics with advanced reporting – can help. Access control technology integrated with video analytics can be used to trace occupant movements within a facility. These technologies capture data that can be used with advanced reporting to provide a digital footprint of where a person has been within a facility and if they may have been exposed to someone identified as being infected with a contagious virus. Building owners can then proactively notify exposed individuals evolve to self-quarantine and minimise further spread of an infection. Video analytics can help to predict where and when occupants encounter each other Anxious employees will need reassurance about returning to the workplace. They will not only seek confidence that the building is optimised for a healthier environment but also that processes are in place to quickly identify and respond to potential issues. Transparency and visibility into how the building works and the health of the environment will help to reassure occupants returning to the workplace. "One way to do this is to share building analytics with occupants – to help them understand factors about the indoor air quality or occupancy density," says Logan. Controlled health, safety and security Honeywell's solutions provide building owners with more control over critical health, safety and security factors to encourage sustained compliance with changing building standards, safety guidelines, government-issued regulations and a company's risk management policies, Logan adds. Visibility into how the building works and the health of the environment will help to reassure occupants returning to the workplace Every day there is new information coming from the medical and scientific community about COVID-19, and the building industry is just starting to learn what it all means. Logan warns that there is no single solution that will keep every environment healthy and safe. A good strategy features deploying a combination of solutions, optimising systems and being vigilant to make sure that companies are sustaining compliance to new and changing regulations, says Logan. "Today more than ever we must be mindful of the changing culture of how buildings are managed by making apparent the need to be mindful of health and well-being in all aspects of our lives," says Logan. Honeywell has developed outcome-based solutions that allow building owners to transparently address building quality factors while supporting their business continuity needs in the uncertain environment. "We're giving them the data they need to confidently reassure their employees to accelerate their business operations," he adds.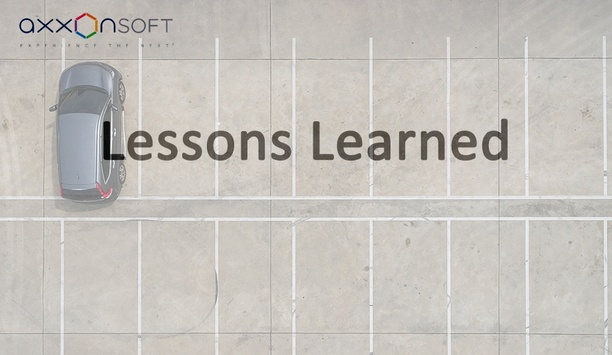 Lessons Learned with AxxonSoft: How have you adapted to the COVID-19 pandemic?
The coronavirus pandemic has brought about an unprecedented crisis for businesses and individuals. It has also created a new normal, notwithstanding the disruption to our lives, ultimately changing life as we knew it. However, our resilience as humans will ensure that we survive and become better, stronger, and more determined than ever before. As I mentioned, both businesses and individuals have struggled significantly to balance the need for safety versus survival. But at AxxonSoft, we remain committed to keeping our people safe, while ensuring that our support and commitment to our clients are not compromised. Ensuring business continuity At AxxonSoft, our vision has always been to ensure business continuity through enhanced safety and video surveillance offerings. Adhering to the COVID-19 regulations, we are prescribing to social distancing to slow the spread of the virus. As such, we are utilising this time to ensure that our service offering is optimised to afford our clients the ability to repurpose and extend their remote working viabilities. As an essential service provider, we have ensured that we are providing the right tools to our clients to comply with regulations. Our video analytics and face recognition services have no reliance on on-site control rooms and, therefore, clients' security solutions and personal safety are not compromised. Innovation reimagined During these precarious times, our focus remains on support and service. Our development team continues to work tirelessly to ensure that you can use our software during the lockdown and have accelerated innovation to this end. While we must maintain social distancing, we can and will still be of service to our community Therefore, we are proud to present version 4.11 of the Intellect PSIM, which offers our clients a neural network-based analytical tracker which recognises specific types of objects, such as humans and vehicles. We have also equipped this version with video wall management interface, automatic object tracking and a web reporting subsystem. Behavioural analytics generates data by detecting specific postures, like crouching, shooting or any potentially dangerous scenario. Our surveillance software operates on a three-pronged approach: calibration, detection and measurement, offering a comprehensive bird's-eye view to clients. This upgrade also upholds mandated social distancing measures and keeps any face-to-face meetings to a minimal. The silver lining is that you can even use this technology when the pandemic is over. Now that's what I call experiencing the next with AxxonSoft! Finding solutions to the challenges Our specialist technology and frontline technical support staff will ensure that your business is protected during and post-lockdown. We will continue to ensure that we provide solutions to the new challenges that the coronavirus brings, ensuring that our clients can emerge stronger and more responsive to any changes in the future. Our surveillance software operates on a three-pronged approach: calibration, detection and measurement While we must maintain social distancing, we can and will still be of service to our community. After all, change is not just about technology but about mastering mindsets. The COVID-19 disaster has demanded that businesses embrace tech disruptions as early as possible and apply technology in imaginative ways to define the new world of work. Until next time, stay safe!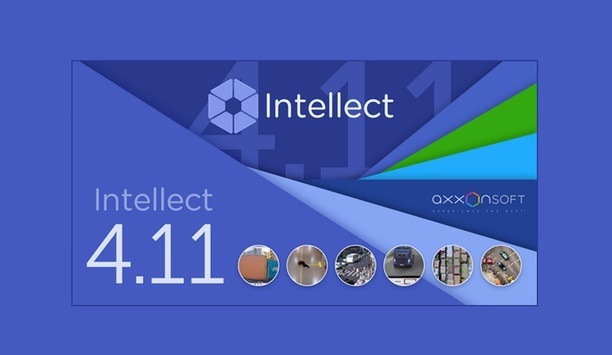 AxxonSoft announces release of version 4.11 of the Intellect PSIM
AxxonSoft has announced the release of version 4.11 of the Intellect PSIM. The new version provides neural network–based analytics, video wall management interface, automatic object tracking with a PTZ camera, support for Intel Quick Sync Video hardware decoding, and servers for ONVIF and SIP protocols. The new release also includes updated versions of Face Intellect, POS Intellect, Auto Intellect, and Web Reporting subsystem, along with many other enhancements and improvements introduced. Video Analytics Neural Tracker The neural tracker uses DNN (deep neural network) to recognise specific types of objects, e.g., humans or vehicles. The neural tracker tracks objects in motion, which allows the application of any VMD-based detection tool: motion in an area, line crossing, appearance/disappearance of an object, etc. One neural tracker can work with several individually set-up counters, with various detection zones Detection based on the neural tracker can be applied to complex scenes with a large amount of non-relevant detail, whereas classic motion detection would be drowned out by false alarms. Object Counter A neural tracker can be linked to a counter that will periodically report the number of objects within a specified area in the FOV. One neural tracker can work with several individually set-up counters, with various detection zones, reporting intervals, etc. Neural Filter The neural filter works in parallel with the standard tracker, which allows the detection only of moving objects of a specified type or abandoned objects, while ignoring all other movement in the FOV. The results of their joint operation can be used by VMD-based detection tools in real time and recorded to a database that allows the quick location of objects of a specified type in recorded footage. Custom training of neural networks AxxonSoft offers custom training of the neural networks used by the neural tracker and neural filter To deliver high-quality video analytics, AxxonSoft offers custom training of the neural networks used by the neural tracker and neural filter. For each particular project, these AI tools are trained with the help of videos shot on site. Behavioural Analytics The neural network analyses video and generates data on the postures of people in the FOV. This data is processed by analytical algorithms which are capable of detecting specified postures, such as crouching, lying prone, shooting, with hands up, or the appearance of an individual in any posture. Behavioural analytics detects potentially dangerous scenarios by specific postures, for example: An individual crouched down next to an ATM could be a burglar; One in a shooting position and other(s) with hands up could be an armed robbery. Enhanced and Optimised Added an option to save and recall templates for Forensic Search in Video Footage. A saved template can be re-used for further searches by using the same criteria. Updated neural algorithms for fire and smoke detection. Added Alarm Expired events for these detection tools, and an option to select processing hardware: GPU or CPU. Optimised memory consumption by the sweet-hearting neural detection tool that shows items not being swiped at the cash desk. Improved the stopped vehicle detection tool. Video Surveillance Added Tag&Track Pro feature that automatically tracks an object with a PTZ camera using coordinates obtained from the fixed camera's tracker. To start tracking a moving object, just click on its image. The PTZ camera will track it until the object leaves the fixed camera's FOV. Implemented support for the hardware decoding of H.264 streams using the Intel Quick Sync Video technology. The decoding is performed by an Intel GPU, which significantly reduces the Server's CPU load when applying video analytics, and the Client's CPU load when displaying video feeds. Added an option to hide selected portions of an archive. The availability of the options of hiding records and viewing hidden archives depends on the assigned user rights. One can now also mask faces on exported videos. To make it possible, the neural network automatically locates faces in recorded footage. These functions are required to comply with privacy and data protection requirements, such as the GDPR. Added an option to export videos from external storage, such as IP camera archives or NVRs. Added a comprehensive set of system events to audit operator's actions. Communication Protocols ONVIF Server - The ONVIF server is used for media streaming to external systems. It allows ONVIF clients to connect to an operating Intellect PSIM system, as they would to an ONVIF compatible device. Supported video streaming with synchronised audio in H.264/H.265/MPEG-4/MJPEG formats, multi-streaming, access to Video Footage, multicasting, authentication, and transmission of I/O events from devices and metadata. SIP Server - The SIP server allows the Intellect PSIM to connect to intercom devices such as IP door stations and push plates, and to create and route calls. The server supports audio and video calls, which can be recorded for further monitoring. Security system operators can now communicate via a new SIP Panel client interface. Each device and SIP Panel is assigned a calling ID number, and address books containing available call numbers are set up on SIP Panels. Other Protocols - Added support for the AMQP open messaging protocol, which allows the Intellect PSIM to receive and send RabbitMQ messages. Implemented the HTTP Server module, which is capable of sending events to an external system via HTTP polling. The User Interface Screen Manager Screen Manager is a new UI for video wall management. It enables convenient monitor layout management on selected PCs. Screen Manager can be used to: Create, edit, or delete layouts, and assign them to selected PCs; Remotely switch layouts on PCs. Operator Protocol For objects linked to a camera, they can now display a still image or recorded video of an event Operator Protocol is now completely revamped. Events list is now displayed as tiles, sortable by time and priority. Events processed by other operators are marked with a grey background, and their cells include the name of the Operator Protocol in which the processing has been completed. Users can now escalate an event to a specified operator. The parameters displayed along with the event are now selectable. For objects linked to a camera, they can now display a still image or recorded video of an event and zoom in on the alarm snapshot in a separate window. If an object is linked to multiple cameras, users can scroll between their images and can set video display in the Camera Window or ActiveX component. Set Bookmark checkbox All buttons and comments are now located on a single upper panel. An operator can now select several events, and work with them simultaneously. Another new feature added is a Set Bookmark checkbox for automatic creation of a bookmark in Video Footage when an event is processed by the operator. Operator's text comments are used for bookmark names. Incident management Additionally, a new feature added is the incident management function. If an operator selects an event, a list of required processing actions is displayed. The operator selects the required checkboxes, and information about their actions is added to text comments along with date/time stamps. In addition, the operator can now view processing instructions for events from any source object. Other new interfaces and enhancements The object context menu on the Map now includes an option to set the number of recent events to be displayed (up to 99). Introduced an option to request single frames or camera archives (also for cameras under a parent object) via the ActiveX component. The Main Control panel now includes the following information about the system - product name and version, installed subsystems' names and versions, available system objects list and the number of used objects, and license expiration date. Also added is a new graphs interface containing analog sensor data representations, and an interface allowing display of statistical data about objects' statuses as a table or a chart. User Rights Added support for Active Directory service, which enables synchronisation between users and groups of the Intellect PSIM and their relevant Active Directory objects. When creating a new user rights group, operators can now import settings from an existing group. If multiple groups are selected, their combination is created. Added a setting to automatically shut down the session if the operator becomes idle. Added an option to limit the list of available actions on objects in video surveillance monitor and Map UIs. Added an option to disable frame/video export and printing a still frame from the video surveillance monitor. Auto Intellect 5.5 Introduced a module that uses the neural network to detect vehicle types. The module is capable of classifying passenger cars, vans, buses, trucks, and motorcycles. Integrated the IntLab container number recognition module. Updated the IntelliVision car number recognition module. Added support for new national license plate formats and running recognition on GPU and increased overall recognition quality. Basic virtual loop is now replaced with the IntelliVision virtual loop. The SDK for the AutoUragan LPR module is updated to version 3.7. Added new national formats and templates and increased operational stability. Updated VIT LPR module to version 2.7.2. Added new national formats and templates, increased recognition quality and stability; the GUI now includes tools for fine-tuning the module. Face Intellect 7.3 Integrated new YITU and SCT facial recognition modules. Updated VisionLabs facial recognition module to version 3.6.3. In the Tevian engine, recognition of emotion, race, and facial attributes (glasses, moustache, beard, hair color, headwear, etc.) was added to the existing age and gender guesstimation capabilities. Facial recognition now warns of faces covered with masks etc. and performs "liveness" checks to preclude identity spoofing. Operators can now use facial attributes for filtering, e.g., to find all males wearing glasses and/or with a beard. Emotion recognition allows one to evaluate the quality of personnel operations and the degree of customer satisfaction in banking, retail, and other industries. The Face Search tab now includes filters by name, department, and similarity rate, time window presets, and saving search parameters (filters) option. Operators can now launch a filtered search by double clicking a facial image in the captured/recognised faces log. Other new features: The full names of recognised persons now appear on live video under the facial bounding box; Users can now check an entire folder containing facial images against your DB; Facial recognition now has a configurable capture area; Facial DB replication across servers now allows a face to be added to all DBs by adding it to just one database. POS Intellect 5.4 Integration of the screening system allows data to be received from connected devices Integrated 5 models of POS terminals, 2 models of vehicle scales, a printer scales and the Sphinx screening management system that supports up to 5 handheld metal or metal/radiation detectors. The integration of the screening system allows data to be received from connected devices, recorded to the POS Intellect DB, used for captioning screening videos, and utilised for searching by text comments in Video Footage. The integrated solution allows you to control equipment and personnel operations for more efficient and reliable screening. In POS Intellect, existing integrations have been enhanced, and the wildcard search in captions has been introduced. Intellect Web Report System 3.4 The web report subsystem now includes new and updated reports, and new functions have been introduced. New Types of POS Reports - A "sweet-hearting" report allows one to view event video live. A cancelled items report contains data filtered by specified cashiers and item names over a specified period. A cancelled amount report is similar to the one previously listed and includes the total value of cancelled items. New Types of Time and Attendance Reports A consolidated employees report contains data on the total number of employees in specified departments, and the number of employees staying in a specified area at the moment of reporting, or on a specified time/date. A detailed employees report contains data on the number of employees staying in a specified area during each day of a specified time period. Other New Report Types - A customer counter report contains information about the number of visitors who entered/exited a specified area over a specified period and is presented as a graph or as a table. A graphical report on events represents the number of events of a specified type for the selected types of objects over a specified time period. The exported report includes both a graph and a table. A pass card report contains information about the times of issuing pass cards for specified employees, or departments, as well as the types of cards and their expiration dates. A recognised rail car numbers report contains information about error detection with a check digit and a photo from the linked camera.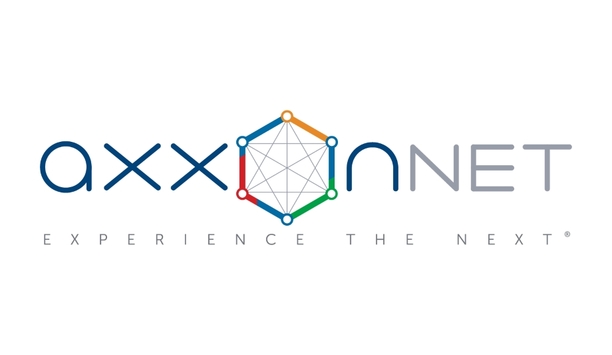 AxxonSoft to showcase AI neural network analytics and security solutions at Intersec 2020
On January 2020, AxxonSoft is coming to Dubai, UAE, to take part in Intersec. The security, safety, and fire protection trade show will open doors on January 19–21 with a long list of dedicated features set to complement a packed exhibition floor featuring more than 1100 exhibitors from 50 countries including two-thirds of the world's top 50 security manufacturers. Integrated security solutions Join AxxonSoft at booth SA-H12 to explore the AxxonSoft's AI neural network analytics and other cutting-edge security solutions, including the intelligent video search, cloud computing, integrated security solutions, behaviour analytics, retail industry solutions and other impressive features of Axxon Next VMS and Intellect Enterprise PSIM.
Related white papers
Beyond security: access control for multi-tenant sites
Access control & intelligent vehicle screening
3 reasons to migrate to a new access control system