Steve Greenaway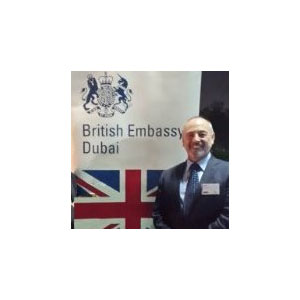 Steve Greenaway
Business Development Director,
Nortech Control Systems Ltd
Steve Greenaway is a Business Development Director at Nortech Control Systems.
News mentions
Nortech Control Systems Ltd announces DFS as their Approved Distributor for the United Arab Emirates, which has now become one of the Middle East's more important economic centres. Based in Dubai, Digital Factors is already one of the leading distributors for secure identification (physical and smart card authentication solutions), visitor and parking management, RFID solutions and access control. Growing market opportunities The UAE offers a growing market for vehicle and people access control solutions and as such DFS will be distributing the full range of Nortech's security products including Access Control, Readers & ID Devices, Long Range Identification and Vehicle Detection & Parking. Steve Greenaway, Nortech's Business Development Director, welcomes this formal partnership agreement saying "The appointment of Digital Factors (DFS) as Authorised Distributors strengthens Nortech's global distribution footprint in a rapidly expanding export market. They offer a wealth of experience and technical knowledge to support our brand locally"
Steve Greenaway will be working on the addition of new products across People and Vehicle Access Control Solutions Nortech Control Systems has strengthened its staff with the appointment of Steve Greenaway as Business Development Director. Strong experience in business strategy and sales development Stephen Blackler, Managing Director of Nortech said, "Steve brings strength and depth to our team having worked for 30 years in the industry with MR Access, Indala and Storm. He brings a wealth of experience with him and a proven track record of strong business strategy and sales development." Steve commented, "I am working with a great brand and a skilled team of people. It is an exciting time to join Nortech especially with the addition of new and innovative products across our range of People and Vehicle Access Control Solutions."
Experts sections