Reginald Butler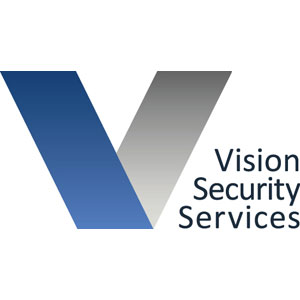 Reginald Butler
Sales at Vision Security Services Ltd.,
Vision Security Services Ltd
Reginald Butler is a Director of Vision Security Services Ltd. and has worked in the Sales sector of the company since February 2010.
News mentions
Vision Security Services operates as an integrator across access control, video surveillance, intruder alarms and barrier systems London Fields is now using ACT's recently launched ACT365 Cloud-based access control and video management system. The site is a co-working and private offices facility in east London and is run by Work.Life. Members are provided with hot-desking, meeting rooms, visitor greeting service and retreat areas. Work.Life operate additional London premises across the city. ACT365 system Vision Security Services installed ACT365 in order to provide the client with unified management of access points and CCTV; both locally and remotely. ACT365 allows the operator to activate doors and analyse their status from any major web browser or ACT's own App. London Fields can claim to be the UK's first integrated access control and VMS installation running from a single platform solely on the Cloud. The ACT solution was implemented late in the construction stage at the Hackney project; the client had initially used a conventional system but realised the benefits and economies available from Cloud management of this and potentially other locations. Remote management The software allows Work.Life to make immediate remote adjustments to a user's details, including updating access privileges when a lapsed membership is renewed. Crucially, ACT365 will also generate muster reports during a building evacuation, with marshals being able to see instantly from their phone or smart device if members have mustered out. This function can be used remotely if required. The ACT solution has allowed Vision Security Services to exploit existing MIFARE cards to activate doors from ACTpro MIFARE 1040 proximity readers. The readers are designed to enable multiple applications of cards often in office environments. "There are very few true Cloud-based access control solutions - ACT365's ability to synchronise access control events instantly to camera footage may well be unique" Reg Butler, a director of Vision Security Services, said: "We chose ACT after exhaustive research. There are very few true Cloud-based access control solutions, and ACT365's ability to synchronise access control events instantly to camera footage from a single platform means no time is wasted searching through video. This aspect may well be unique." He continued: "ACT365 appeals to our end-users in terms of functionality and price point. They also appreciate being able to view sites and even open and lock doors based on what they are seeing on a camera feed, all from a smartphone or web browser." Access and video control units Local and head office staff for London Fields use an ACU (access control unit) in combination with a VCU (video control unit) within the same ACT365 software. Management of satellite sites from headquarters is particularly valuable since London Fields encourages flexible work patterns by being available 24 hours a day. The VCU is operating with turret cameras from Hikvision which are giving 1080p images at 25 frames per second. Current deployments of ACT365 are proving exceptionally rapid, and on new-build projects the software assists installation engineers by diagnosing problems such as power supply and break-glass faults. Work.Life is now preparing for three additional roll-outs at other sites. 'As-a-service' model David Moran, Marketing Director at ACT, said: "You don't have to preach the Cloud now. People already get it and in this case the end-user actually asked for Cloud software. A crucial aspect of London Fields is that access control door events have a dynamic link to video cameras for immediate verification of what might be a threat, an innocent error by a user or an equipment fault. Triggering a video feed when a door event occurs is the ideal way of giving managers an informative view of an incident." ACT365 is ideally suited to clients who have multiple sites where extensive computer server equipment at each location is impractical or unnecessary. The software operates from a compact unit involving minimal capital cost and is provided to installers by ACT and its distribution partners on an 'as-a-service' model. Clients are able to focus on their core operations without being distracted by technical concerns such as firewalls, router settings, patches and firmware upgrades.
Experts sections