Phil Thomas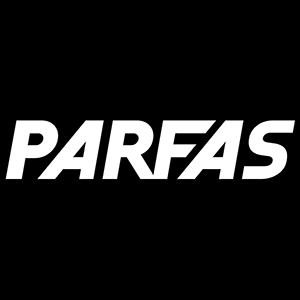 Phil Thomas
Head of Operation and Business Support Team,
PARFAS
Phil Thomas heads the Operation and Business Support Team at PARFAS, a security monitoring company. With over 25 years of experience in the security industry, he specialises in fire, CCTV, access control and intruder alarms knowledge. His main job role consists him to bring in more sales, while using his project management and operations experience. Phil has previously worked with companies such as GRANTfen Fire and Security, P&R Fire and Security. Secure Options (UK), and ASPRO (UK).
News mentions
Oldham security monitoring company PARFAS appoints three new members of staff to its growing business. Based on Lees Road PARFAS have recruited in each area of the business. Strengthening the leadership team, additional monitoring station staff and business administration. Phil Thomas has been brought in to head up the Operation and Business Support Team, Carol Thomas into the Monitoring Station and Leanne Ordano into business administration. Embracing new technologies 58 year old Phil from Leyland (who has over 25 years security industry experience) has vast fire, CCTV, access control and intruder alarms knowledge. Well placed to generate sales he also brings project management and operations experience with him. "My strengths lie in organisation and project management so this job is ideal for me." Explains Phil, "I'm really looking forward to the challenge in helping PARFAS to grow and embrace new technology at the same time!" Mike Braddock, CEO for PARFAS said, "As the business is expanding we've needed to create new roles. This is a key time for PARFAS. Consolidating our past, building on the strengths we've invested in the business. Now it's time to move forward, embrace the future and constantly striving to be the best by using the latest technology." Door supervision and CASH service database operations 56 year old Carol who has worked as a door supervisor in the past, has owned her own business for the past 12 years running a licensed premises says "I'm really enjoying the change." 35 year old Leanne who works part time has joined on a temporary contract to assist with the integration of a new CASH service database. Leanne who has been a full time mum for several years is loving being in work again! Excited about her new life Leanne says, "I wanted a new start so I've studied at the Life Long Learning Centre, and now I'm pleased to be able to use those qualifications I've gained; I really like working at PARFAS and the people I'm working with too!" Develop new opportunities Mike speaks about his new team members, "With Phil joining us and picking up the operational mantle I know he will be a great addition to the business. He will support us with our growth plans and help to develop new opportunities for us. Carol is working in our monitoring station on a shift system, as we operate 24 hours a day, and is fitting in well with the team. Whereas Leanne will be assisting by inputting data into a new database system we've invested in. They are all proving to be great assets already."
Experts sections
Featured white papers
3 reasons to migrate to a new access control system
Download
Schooling the market on education security
Download
Lawrence, Massachusetts deploys FLIR video system for safety
Download