Magnus Hultman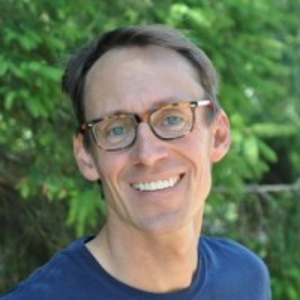 Magnus Hultman
CEO,
Safeture
Magnus Hultman is the CEO at Safeture. Previously Magnus Hultman was the Member of board at Strossle.
News mentions
The German company, Siemens, one of the companies in Europe, purchases the Safeture Enterprise platform for its employees with a focus on business travellers. The initial order value is estimated to 767 thousand EUR over the next three years. Safeture is a Software as a Service (SaaS) company based in Lund, Sweden. The company offers a complete cloud-based platform, Safeture Enterprise, designed to manage employee security and safety and risk/crisis management and is used globally by more than 3000 major companies. Internal security analysts The platform enables the implementation of security processes and the distribution of reliable and fast security-related information to individuals and organisations. Siemens will use Safeture Enterprise open platform architecture to mix content from Safeture analytic departments with content from Siemens internal security analysts. "Siemens is a world class industry leader with global operations. We are very happy to begin working with them and at the same time strengthen our DACH operations.," says Magnus Hultman CEO of Safeture AB. "Safeture enables us to keep up two-way-communications with our travelers and employees in case of an emergency. Real-time mass notifications and strong geo location services enhance our travel security portfolio for the sake of our employees' life and limb", says Marco Mille, Head of Siemens Corporate Security.
Safeture AB announces that several new customers have signed up for its cloud-based software to help manage safety and reduce risk for their employees. The increasing awareness of corporate duty-of-care for employees continues to drive demand for Safeture's software globally. The new direct customers who have obtained the company's platform include the Swedish firm SwedFund, electric racing championship Formula E and U.K. giant Imperial Tobacco, which has some 32,700 employees. Safeture also has ISS in Sweden, Kinnevik and the Swedish Civil Contingencies Agency using its software via one of the company's partners. Safeture now has more than 3,000 corporate customers in 190 countries around the world. Receiving tremendous attention "We have never had so many customer on their way in or reaching out to us than right now," said Magnus Hultman, CEO of Safeture. "Companies have a major responsibility, so-called duty-of-care, to take care of their biggest assets – their workers. Our flexible platform embraces the trends of mobility, digitalisation and globalisation, giving employees and managers the tools they need to work safely." The launch of Safeture's Corona Exposure Tracker has received tremendous attention The launch of Safeture's Corona Exposure Tracker has received tremendous attention, and a record number of companies around the world are now testing the software, which the company has made available for free for 40 days which is the most critical time to act to limit to slow the virus's spread. It is clear that many organisations have a large need to take care of their employees and protect their operations. Offering employee safety software "The corona crisis has pushed many companies to realise they lack the tools needed to quickly support their workers in an emergency situation and make informed decisions to ensure safety," said Hultman. "The dire situation facing the world now is a wake-up call for organisations to act, and we are glad Safeture's platform is there to support them around the clock." Safeture is offering its employee safety software to any company looking to track the potential exposure of their workers to the coronavirus, now impacting countries around the world. Potential external costs related to importing travel bookings and accessing company travel data are not included.
Experts sections
Featured white papers
How to drive B2B security & operations with smart surveillance
Download
Wireless security: Cut costs without cutting corners
Download
Hybrid hyperconverged systems benefit growing storage and retention needs
Download