L. William Nattress III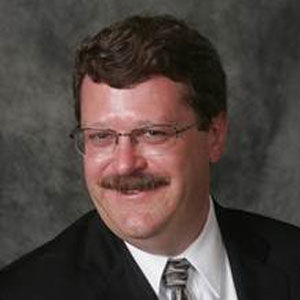 L. William Nattress III
Director of Channel Strategy - Paging,
Biamp Systems
L. William Nattress III is Director of Channel Strategy - Paging at Biamp Systems, a position he has held since October 2015.
News mentions
Biamp Systems' Vocia is designed to eliminate the potential for a single point of system failure Biamp Systems, a provider of innovative, networked media systems, will showcase Vocia®, its award-winning networked paging and voice evacuation system at this year's ISC West in booth 6132 from April 5th-7th, at the Sands Expo in Las Vegas. Reliable ECS Using a decentralised network architecture, Vocia is designed to eliminate the potential for a single point of system failure and provide the healthcare industry, corporate offices, convention spaces, and high-volume transportation environments with a reliable, future-proof emergency communications system (ECS). Distributed network approach "In emergency situations, people expect to be told what's happening and how to safely evacuate an area," said L. William Nattress III, CTS-D, CTS-I, director of channel strategy — paging for Biamp Systems. "As emergency communications requirements evolve, Vocia solves the challenge of delivering concise and timely information to occupants within spaces of all sizes. ISC West presents a great opportunity for security personnel to better understand how Vocia can answer their ECS needs and provide a measure of order to potentially chaotic and stressful situations." Vocia's distributed networked approach gives security personnel unprecedented flexibility, scalability, intelligibility, and reliability to meet current and future ECS requirements. Vocia uses standard IP technologies such as CobraNet® and VoIP, and integrates with existing IP networks for multi-site installations. Vocia also meets the National Fire Protection Association's compliance requirements for voice paging in the United States as set forth in the 2016 code revisions.
Experts sections
Featured white papers
3 reasons to migrate to a new access control system
Download
Schooling the market on education security
Download
Lawrence, Massachusetts deploys FLIR video system for safety
Download