Kris Nagel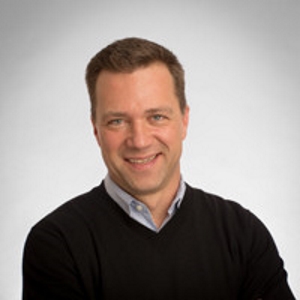 Kris Nagel
Chief Operating Officer,
Ping Identity
Kris Nagel is the Chief Operating Officer at Ping Identity. Prior to joining Ping, he was the CEO of Vindicia. Kris has also worked with companies like SS8 Networks, Traverse Networks, Portal Software, CSG Systems, and Apple. He holds a B.S. degree in Management Information Systems from Penn State University and has done MBA from San Jose State University.
Specialisation:
General Management, Global Sales, Marketing, and Professional Services Management, Enterprise Software, OTT Services, Security, SaaS, Marketing, Digital Goods, Payments, Channel / Reseller Management
News mentions
Ping Identity, the globally renowned intelligent identity solutions provider for the enterprise, has announced that Candace Worley has joined the company's leadership team as Global Chief Poduct Officer. Worley brings over 25 years of enterprise strategy and product development experience from some of the largest names in the technology sector. At Ping Identity, Worley will be responsible for advancing the global product vision, pushing technical product innovation efforts and bringing the company's premier identity solutions to market. Cloud infrastructure expert Worley hails from Amazon Web Services (AWS) where she most recently led the enterprise strategists and vertical marketing teams. Additionally, she developed enterprise level messaging, marketing plans, and industry insights that help customers accelerate time to value for their cloud transformation projects. Prior to joining AWS, Worley held key product management and chief technologist roles at McAfee and Intel Security. There she served as GM, Chief Technologist, and VP, driving thought leadership and advancing technical innovation in McAfee security solutions, and led a sales specialist team responsible for evangelising Security Operations Centre (SOC) solutions. Digital customer identity transformation solutions Candace has deep expertise in enterprise security strategy and an acute understanding of the innovations" "Candace has deep expertise in enterprise security strategy and an acute understanding of the innovations that businesses require to drive digital customer identity transformation, large enterprise hybrid IT models and workforce enablement in the new economy," said Kris Nagel, Chief Operating Officer at Ping Identity. Kris adds, "As Ping Identity remains focused on the identity-defined security revolution, Candace's product development leadership will be critical in evolving the company's product suite and ensuring secure and trusted identity authentication is ubiquitous." Trusted identity solutions "Identity is now the foundation of all things digital," said Candace Worley, Chief Product Officer, Ping Identity. He adds, "Ping's commitment to guaranteeing that all digital transactions are as secure in the digital world as they are in the physical world stands out as the type of mission that gets me excited. I'm looking forward to progressing Ping's goals and pioneering enhanced digital, contactless and mobile product capabilities."
Ping Identity, a provider of Identity Defined Security, has announced the addition of two new executives to its leadership team. Kris Nagel joins as Chief Operating Officer and Ed Roberto joins as General Manager, Cloud Software. Both Kris and Ed bring many years of experience growing top-tier technology companies to their new roles. Prior to joining Ping, Kris served as CEO of Vindicia, a SaaS-based subscription management platform for Fortune 1000 consumer-facing enterprises and subsidiary of Amdocs. His experience is centred on helping fast-moving technology companies work toward organisational scale and revenue growth. With a diverse background spanning operations, engineering and sales, Kris has worked for tech leaders like Apple, CSG, Portal Software (which was acquired by Oracle), and SS8 Networks. Leveraging his deep technology knowledge and well-rounded perspective, Kris will oversee all aspects of Ping's go-to-market strategy, including product, sales, and marketing. Experienced advisor to tech companies With more than 30 years of experience in technology, software and strategy, Ed has a history of advising disruptive technology companies as they focus efforts on achieving significant growth. Most recently, he served as an advisor to the Bahrain Economic Development Board, as well as to Techstars. Kris and Ed bring invaluable technology expertise and growth acumen to our organisation This is in addition to holding multiple CEO and leadership positions with organisations, including Webscale, a provider of cloud-based monitoring, acceleration and scaling for high availability applications, and also Collective Intellect, a venture-backed, social media monitoring and analytics platform acquired by Oracle in 2012. Creating consistent identity security experience As GM for the company's software business unit, Ed will help ensure Ping meets the needs of its enterprise customers looking to modernise their identity infrastructure, adopt the cloud and create a consistent identity security experience across a multi-generational IT environment. "Kris and Ed bring invaluable technology expertise and growth acumen to our organisation. With them on our already strong leadership team, we're better positioned to accelerate our delivery of innovative intelligent identity security solutions to our customers," shared Andre Durand, CEO of Ping Identity.
Experts sections
Featured white papers
How to drive B2B security & operations with smart surveillance
Download
Wireless security: Cut costs without cutting corners
Download
Hybrid hyperconverged systems benefit growing storage and retention needs
Download