Husam Al-karnaz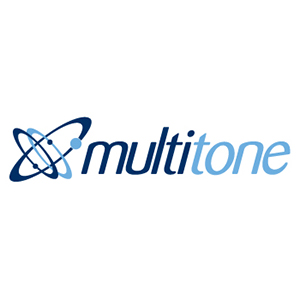 Husam Al-karnaz
Solutions Architect,
Multitone Electronics plc
Husam Al-karnaz serves as the Solutions Architect at Multitone Electronic plc. Husam has a background in software and electronic/electrical engineering, focused on middleware software and wireless communication systems as well as developing bespoke solutions for the critical communications market. He is truly passionate about his work and always eager to connect with other engineers to share experiences and ideas. Husam holds as BEng (Hons) degree in Electrical/Electronic Engineering from the University of Wales, Swansea.
News mentions
EkoSecure pagers offer four types of alarm to distinguish the type of emergency Multitone Electronics plc, a specialist in the design, manufacture, and implementation of integrated communication systems announces the launch of its EkoSecure solution, for the campus or site-wide protection of workers. EkoSecure builds upon the company's EkoTek staff protection system, featuring a wider coverage area which is ideal for outdoor and remote locations around any workplace facility. Wide coverage area Husam Al-karnaz, Solutions Architect at Multitone, commented, "EkoSecure is a development of our highly successful EkoTek solution. It widens the coverage area using a mesh network of repeater units, which can be up to 60 metres apart, that extends the protection quickly and efficiently, reducing installation and operational costs." Using the mesh network system also adds significant redundancy mitigation to the solution, as Husam continued, "Using this approach, if there is any failure in the network it can be instantly compensated for, the alarm raised and assistance called for, when a worker is in trouble. Additionally, the handheld EkoSecure device uses a loud audio alarm to direct a response team directly to the incident, which is vital in large areas where pinpointing a precise location can be a challenge." User pager EkoSecure pagers offer four types of alarm, ensuring users are fully protected and that the assistance team is informed what type of emergency it is. The four types of alarm are as follows: Red button alarm – A single or double press of the button will call for immediate assistance Man down alarm – If the user falls, the alarm is raised after a short period Snatch alarm – Should the alarm be forcibly taken from the user Deadman alarm – The user is polled at pre-defined intervals and prompted to respond. Interaction with EkoTek "EkoSecure is the perfect extension of the EkoTek system, allowing a user to roam an entire site or campus buildings, safe in the knowledge they are protected wherever they are" As well as operating as a standalone solution, EkoSecure is also able to operate with Multitone's EkoTek indoor staff protection system, for even greater flexibility and location accuracy. The new EkoSecure pager can be used to roam within the EkoTek mesh network and uses the repeaters for alarms and location in the just the same way. Husam added, "EkoSecure is the perfect extension of the EkoTek system, allowing a user to roam an entire site or campus buildings, safe in the knowledge they are protected wherever they are. This is particularly useful around a large site such as a hospital, prison or university, with a broad mixture of different buildings and large outdoor spaces, where it would be very easy to go unnoticed if there were a problem." Alarm escalation Once an alarm has been triggered, the alert can be escalated to a rescue team via a choice of communications platforms, including mobile devices, DECT/Wi-Fi enabled phones or by e-mail/IM. This can also be automatically routed to different devices at different times to ensure the right person or team is alerted immediately. EkoSecure also logs all events for audit purposes. Husam concluded, "EkoSecure is a potentially life-saving solution which is perfect for lone worker protection, offering wide area coverage and reliability at a highly scalable and affordable price. It requires minimal training for use and can be installed rapidly, with additional capacity being simple to add, especially for customers that already use EkoTek for indoors emergency alerts."
Experts sections