Darron Antill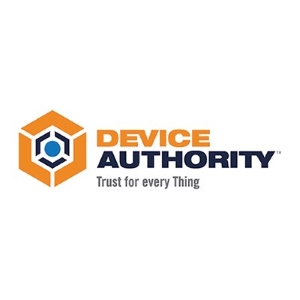 Darron Antill
CEO,
Device Authority Ltd
Darron Antill is the CEO of Device Authority Ltd. Currently Darron Antill is also the CEO of Cryptosoft Ltd.
News mentions
Device Authority, a global provider of identity and access management (IAM) for the Internet of Things (IoT), announced the availability of KeyScaler in the Microsoft Azure Marketplace, an online store providing applications and services for use on Azure. Device Authority customers can now take advantage of the productive and trusted Azure cloud platform, with streamlined deployment and management. Device Authority's KeyScaler platform solves one of the biggest challenges of IoT: onboarding devices at scale and managing the owner-controlled identities and credentials across the different services. Device Authority continues to see an increase in the demand for security and management integrations with Microsoft Azure when customers are building and deploying their IoT strategy. Connectors for seamless integration As a result, Device Authority developed a suite of connectors for seamless integration with Microsoft, and now customers can benefit from consuming them from the Azure Marketplace. KeyScaler integrates with a variety of Azure products and services, including: Azure IoT Central Azure Device Provisioning Service Azure IoT Hub Azure IoT Edge Gateway Azure Key Vault Microsoft Active Directory Microsoft Active Directory Certificate Services Azure Event Hub Data Privacy Windows Credential Manager Data-centric security The connectors provide a plethora of benefits, including enhanced security, accelerated deployment, flexible integration and extended support. Microsoft Azure customers can use KeyScaler for: Device-bound data security, operations and automation to protect their IoT devices, applications and data through automation without human intervention for identity, authentication and data security End-to-end data-centric security and device authentication to provide robust, scalable and easy-to-integrate end-to-end encryption and identity solutions for their devices GDPR and HIPAA Compliance. The Azure Event Hub Connector provides policy-based encryption of personal data "We are delighted to launch our KeyScaler platform on Azure Marketplace today. We have invested significantly in integrating our platform and solutions with Microsoft Azure, and now customers and partners can consume KeyScaler directly through Azure Marketplace as they develop and deploy their IoT projects," said Darron Antill, CEO of Device Authority. Deploy software solutions Sajan Parihar, Senior Director, Microsoft Azure Platform at Microsoft Corp. said, "Microsoft Azure Marketplace lets customers worldwide discover, try, and deploy software solutions that are certified and optimised to run on Azure. Azure Marketplace helps solutions like Device Authority's KeyScaler platform reach more customers and markets." The Azure Marketplace is an online market for buying and selling cloud solutions certified to run on Azure. The Azure Marketplace helps connect companies seeking innovative, cloud-based solutions with partners who have developed solutions that are ready to use.
IdenTrust, (part of HID Global), the provider of digital certificates, and Device Authority, a global leader in Identity and Access Management (IAM) for the Internet of Things (IoT), announces a strategic alliance with a vision to provide trusted identity lifecycle management for enterprises on their digital transformation journey. Device certificates have traditionally been used to secure routers, firewalls, servers, and other devices capable of securely handling private keys and implementing PKI technologies. However, in the new IoT world, device certificates can be used to secure a wide range of networked assets, such as ATM machines, medical devices, surveillance cameras, industrial machines, refrigerators, vehicles and much more. Swift integration IdenTrust's comprehensive identity-based digital certificate solutions deliver assured individual and device identity for financial institutions, healthcare providers, government agencies and enterprises around the world. With over 5 million certificates in active production, IdenTrust supports over 18 billion validations per year and is the world's pioneer digital Certification Authority. Device Authority's KeyScaler automation engine provides secure IoT device registration and provisioning through an innovative policy-driven credential delivery and management system that ensures certificates can be easily rotated, renewed and managed without human intervention. The platform is designed for swift integration and interoperability in support of today's rapidly expanding IoT application market. The combination simplifies the process of enhancing device security and its administration for our customers" Combining Device Authority's KeyScaler platform capabilities with IdenTrust's trusted digital certificate solutions provides customers with a complete IoT security solution that automates compliance, minimises costly manual intervention and manages risks in a diverse industrial regulatory marketplace. Enhancing device security "The relationship between IdenTrust and Device Authority links our trusted certificate authority with a seamless and scalable means to efficiently manage the lifecycle of issued digital certificates in the rapidly expanding IoT device market," said Brad Jarvis, Vice President and Managing Director of Identity & Access Management Solutions (IAMS) with HID Global. "The combination simplifies the process of enhancing device security and its administration for our customers." "We're delighted to be working with the IdenTrust team to provide device and data trust for their customers embarking on their IoT journey. With a mixed environment of devices emerging in healthcare, industrial, and government sectors, the combined value delivered from both companies has a strong positioning for physical, enterprise and IoT IAM customer solutions," said Darron Antill, CEO of Device Authority.
Experts sections
Featured white papers
Automatic vehicle identification: State of the industry 2020
Download
How analytics engines mitigate risk, ensure compliance and reduce cost
Download
11 considerations for embedded system RFID readers
Download