Brian Strasser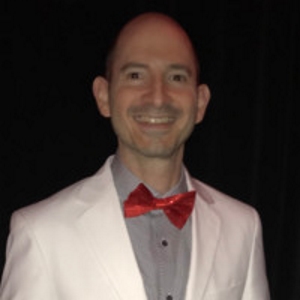 Brian Strasser
Senior Director,
TrackTik Software Inc.
Brian Strasser is the Senior Director at TrackTik Software. Previously Brian Strasser was the Director at Lightspeed POS.
News mentions
Technology start-up Broadstone and the provider of cloud based security workforce management solution, TrackTik, have announced a partnership integration deal. The partnership will see the company integrate with Broadstone's 'Labour-as-a-Service' technology as they go-to-market together to promote this exciting new relationship. Canadian-based TrackTik, helps organisations manage all aspects of their security personnel via a single software solution. Already an established player in North America and actively expanding in the UK, the partnership with Broadstone will accelerate TrackTik's continued growth in the EMEA market. The Broadstone platform uses data and automation to solve complex tasks that traditional temporary staffing agencies would handle on a day-to-day basis. Complete visibility Key tasks such as payroll management, background checking and license checking, company-worker matching and performance management are automated for both the company and employees seeking permanent and temporary contracts. The new partnership will mean that TrackTik's offering will allow customers to simply push shifts that cannot be filled by existing staff, through to the Broadstone community. A pool of screened workers will be matched, and then scheduled into the TrackTik solution. The integration will give TrackTik customers complete visibility of their current and contingent workforce, including the ability to see when temporary staff are clocking in and out for shifts, with a real time overview of the temporary staffing costs being incurred. Providing a frictionless experience The services we offer will be a perfect fit, and will further bolster TrackTik's solution Co-founder & CEO Tom Pickersgill, said: "This latest partnership with TrackTik, sees us integrating with a well-established and trusted workforce management solution. We choose our partners very carefully and feel that this is a great strategic win for both companies – particularly given our aspirations to break into the US market by 2021." "TrackTik has a great reputation in the region for providing a solution which offers organisations an easy way to optimise their security workforce's operations. Given its focus on this regulated market segment, the services we offer will be a perfect fit, and will further bolster TrackTik's solution when it comes to providing a frictionless experience." Innovative technology companies Brian Strasser, TrackTik's Senior Director of Partnerships, said: "The deal we've signed with Broadstone is a perfect example of how we provide additional value to our clients. Our strategy is to partner with leading and innovative technology companies in an effort to provide our customers with an even greater suite of capabilities." Mark Folmer, CPP, FSyI, TrackTik's Vice President, Industry, added: "Our focus, knowledge, and experience in the security sector, coupled with Broadstone's unique capabilities, is a great combination that will help our mutual clients efficiently respond to the ever-changing resource allocation landscape."
Montreal-based TrackTik, the workforce management solution for physical security, is pleased to announce its sponsorship of Clery Center's National Campus Safety Awareness Month (NCSAM) 2019. NCSAM originated in 2008 following unanimous congressional support for increased public awareness on issues surrounding campus safety, culminating in September becoming the designated National Campus Safety Awareness Month. Crucial issue of campus safety Montreal is a proud student city, and as a Montreal-based software company, TrackTik is very excited about this partnership" "This year's theme of 'Bridging the Gap' focuses on connecting theory to practice in areas campuses often find confusing or challenging," said Laura Egan, Clery Center Senior Director of Programs. "Through providing subject matter experts across the field in our webinars and hands-on resources like our flowcharts and tools, Clery Center highlights the questions that need answers and provides applicable ways to put the answers into practice." "Montreal is a proud student city, and as a Montreal-based software company, TrackTik is very excited about this partnership," said Brian Strasser, Senior Director of Partnerships at TrackTik. "We've been in talks with Clery Center for a while now, and are happy to support their initiatives on the crucial issue of campus safety." Professional development opportunities "With risk being invisible, yet ever-threatening, we know that creating awareness and ensuring compliance with the Clery Act is vital," Strasser said. "As such, we recognise the important work that Clery Center does and are delighted to support their initiatives." In recognition of National Campus Safety Awareness Month, the two organisations have announced a joint webinar being held free of charge as part of the range of professional development opportunities offered during the month of September. Webinar participants will benefit from the combination of TrackTik's proficiency in the field of security and Clery Center's subject matter expertise on the Act. Both organisations will cover strategies to refine the reporting procedures necessary to ensure Clery compliance. Scheduled to take place September 19 at 2 p.m. EST, the webinar will be led by Laura Egan of the Clery Center, and Mark Folmer, Vice President, Security Industry of TrackTik and industry expert.
Experts sections
Featured white papers
RFID and smartphone readers in physical access control
Download
Access control & intelligent vehicle screening
Download
How plate reader technology increases your perimeter security
Download