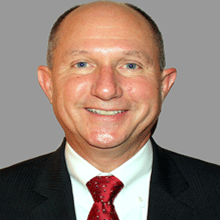 Tim Fagin joins SightLogix as the new Director of Support Services for video intrusion detection systems
SightLogix®, Inc., the leading supplier of intelligent video systems for outdoor areas and perimeter security, announced the appointment of Tim Fagin as its new Director of Support Services. Fagin will be responsible for developing and implementing channel training, best practices and support programme to ensure the successful application of SightLogix video intrusion detection systems to achieve the highest levels of security at the lowest costs.

"Our goal is to support our partners in providing their customers with the most accurate security solutions on time and on budget," said John Romanowich, SightLogix President and CEO. "Tim's background and experience in technical services and application of best practices will allow us to deliver this world-class capability to our partners and their customers."

Fagin joins SightLogix following five years with Tech Electronics, a security integration firm, where he led all aspects of technical service delivery including responsibility for sales, field technicians, system inspections and technical help desk. His keen focus on scaling quality services at Tech Electronics, KMC Telecom, Sprint and AT&T makes him an ideal executive for this important role.
Download PDF version