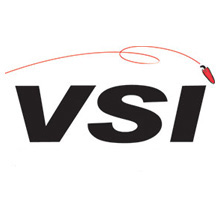 Viscount Systems CEO and President will hold a conference call on Thursday, March 26
Viscount Systems Inc. ("Viscount"), a software company specialising in physical and logical security solutions, recently announced that it will release its fourth quarter and full year 2014 financial results on Wednesday, March 25, 2015, after the close of the U.S. financial markets.
Conference call to review results
Dennis Raefield, CEO and President of Viscount Systems, will hold a conference call Thursday, March 26, 2015 at 1:15 PM PST (4:15 PM EST) to discuss Q4 and full year 2014 results.
Join the meeting by following the procedures below.
Please join the meeting by clicking on the following link: https://attendee.gotowebinar.com/register/9023284375628762626
Join the conference call
Canada (Long distance): +1 (647) 497-9368
United States: +1 (609) 318-0024
Access Code: 168-967-191
Audio PIN: Shown after joining the session
Should you have questions during the event please send an email to questions@viscount.com.
Download PDF version