IP Dome cameras Comparison: Messoa, LILIN
(4)
| | | | | |
| --- | --- | --- | --- | --- |
| | Messoa NDZ760 | LILIN IRS1304 | LILIN IPD-6222ES4.3 | LILIN LD2122E6 |
| Chip Inch Size | 1/4 | -- | -- | -- |
| Colour Type | Colour / Monochrome | Colour / Monochrome | Colour | Colour |
| Resolution TVL | 1.3 MP | 2 MP | 1080p | 1080p |
| Sensitivity lux | 1.6 | -- | -- | -- |
| Dome Type | PTZ | PTZ | -- | -- |
| Mount Type | Wall, Ceiling | -- | -- | -- |
| Voltage | 12 V DC | 100 ~ 240 V AC | 12 V DC | 12 V DC |
| Focal length | 4.2 mm | -- | 4.3 mm | 6 mm |
| Compression | H.264 / Motion JPEG | H.264 | H.264, M-JPEG | H.264, M-JPEG |
| Electronic Shutter range | 1/120s ~ 1/5s | -- | -- | -- |
| Signal Mode | PAL, NTSC | -- | -- | -- |
| Digital (DSP) | -- | ✔ | -- | -- |
| Indoor/Outdoor | -- | Indoor/Outdoor | Indoor | Indoor |
| Presets | -- | 128 | -- | -- |
People also viewed these products
Featured security companies
Related Videos
Milestone gives a demo of 360 dewarping
Milestone demonstrates the use of smart map feature in XProtect Smart Client
Milestone demonstrates how to navigate PTZ camera within the XProtect Smart Client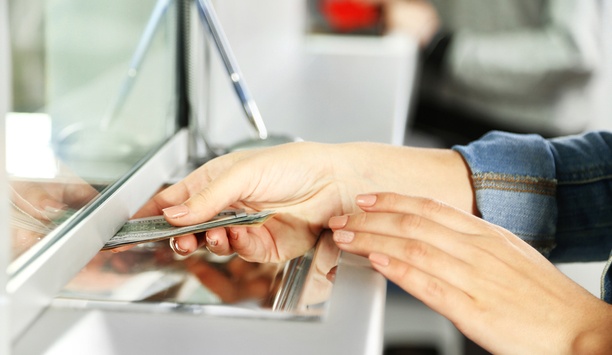 LILIN bank surveillance solutions protect against threats such as robbery, fraud & violence through cutting-edge functionality
LILIN can equip all branches with the best-of-breed video surveillance security equipment and systems. Teller windows, processing rooms, ATM's, parking lots, lobbies and common areas are all monitored by high-quality video cameras for the safety of customers, employees and staff. The company offers a large selection of IP cameras for use with bank location, and the surveillance video can be searched by date, time, camera location or any combination of these. Zone Entering technology is able to accurately report the real-time data continuously from the bank head office or directly in branch. IP video surveillance systems with advanced video analytics such as Face Detection is helping to fight the problem of check fraud at banks by recording transaction data and capturing images of offenders. Benefits of LILIN bank surveillance solutions: Instant playback 24/7 day and night operations Live viewing Deter robberies Motion detection and event deployment Stay ahead of fraud and violence Monitor multiple branches from a central location or mobile location Video redundancy – multiple backup systems provided LILIN Covert series IP camera IPC0122 provides miniature IP video surveillance to enhance Automatic Teller Machine (ATM) operations and security. It is the perfect discreet camera solution to provide well-thought-out video surveillance in ATM environments. The FD2452V 360-degree Panoramic model is ideal for wide open spaces, including bank lobbies giving user a complete coverage to effectively monitor a large space from a single camera. LILIN UHG1182 4K UHD / SG1122 60fps S series /ZG1232X Auto Focus 3-megapixel security cameras are great tool to monitor each transaction at process rooms or teller windows. LILIN full HD IP cameras increase security at prime intelligence agency of Bangladesh
The main gate of SB HQ premise in Malibagh, Dhaka has been covered by PTZ camera IPS4204E Upgrading analogue to IP The Special Branch, or SB, is the prime intelligence agency of Bangladesh. This is the only intelligence outfit of Bangladesh which works in all strategic, operational, and tactical levels. Some people threw bomb in Special Branch (SB) headquarters premises situated in Malibagh, Dhaka, Bangladesh, during a strike throughout the country. The existing analogue CCTV system they utilised was unable to find out the culprit. SB authority therefore turned to a partner of LILIN – AA Technology Ltd, a professional CCTV solution provider in Bangladesh, to upgrade to a high resolution IP surveillance system. AA Technology Ltd showed SB security team the IP surveillance system by LILIN, which they liked so much and decided to deploy LILIN system at SB. Security equipment used LILIN 2MP outdoor PoE bullet camera; Model#: LR7022×15 LILIN 2MP 20X outdoor PTZ camera; Model#: IPS4204E×1 LILIN 1080P 16CH standalone NVR; Model#: NVR400L×1 LILIN multi-function keyboard with NAV Client; Model#: PIH-931D×1 Cisco 16-port PoE switch×2 Transcend 64GB Micro SD Card×16 Elsy 03 KVA True Online UPS×1 NAV Client PC with 40" display×3 04 TB Western Digital surveillance HDD×3 Solution All cameras are being monitored and controlled 24/7 from three different locations using LILIN NAV Client, and all video data are being recorded for 30 days in LILIN NVR using WD surveillance hard-disk. A twenty-four hour uninterrupted power supply has been ensured with the use of Elsy True Online UPS system. The main gate of SB HQ premise in Malibagh, Dhaka has been covered by 20x full HD PTZ camera IPS4204E, and the whole branch has been secured using LILIN Full HD IP based bullet cameras LR7022.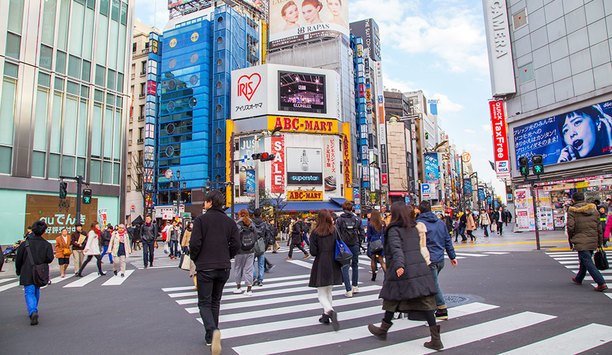 MESSOA Maven IP cameras secure Tokyo shopping district
The shopping District, or Shoutengai, in Koto-Ku, Tokyo is located next to a busy train station that gathers many restaurants, shops, and sake bars together in this newly vibrant neighbourhood. As the area becoming more commercially alive, there was an increasing concern for crimes taken place within the district, especially during late nights. For the purpose of crime prevention, the Shopping District Association began to consider deploying surveillance cameras at the crime hot spots as a way to strengthen the public safety in the neighbourhood. Yet with its limited finances, the association had to look for an effective solution at a lower cost that would cope with its tight budget. Solution With the help from MESSOA, more than 60 Maven series NCR365 IR bullet cameras and a dozen of NOD385 IR dome cameras were introduced in this project. Equipped with a 3MP CMOS sensor and removable IR-cut filter for 24/7 monitoring, these cameras deliver exceptional image quality for accurate identification at crime-prone spots. Both cameras support onboard memory with microSD card slot that utilises edge recording technology. Up to 64GB of HD quality CCTV footage can be recorded locally on each camera without the need of installing NVRs, saving a significant amount of installation costs. Structure-wise, both the NCR365 and NOD385 are IP67 certified, featuring built-in heater and weatherproof enclosure to ensure the cameras are capable of withstanding any harsh environments in Japan, particularly in winter times. Result By utilising the edge-based recording technology, the whole project eliminated the need for a centralised recording server or storage, helping the association saving a great deal of costs as planned. This solution did not compromise reliability thanks to SD card's solid state without any moving parts like a hard drive. The files can be securely stored and easily retrieved when needed. The motorised lens with auto focus of the NCR35 provided benefits to the project as well by drastically facilitating the time-consuming installation. Technicians were able to get the job done fast with easy by taking advantage of remote configuration with simple mouse clicks. The simplified set up cut the installation process short and saved lots of labour costs as result.