Messoa CCTV Network / IP Cameras
(63)
Browse CCTV Network / IP Cameras
IP camera products updated recently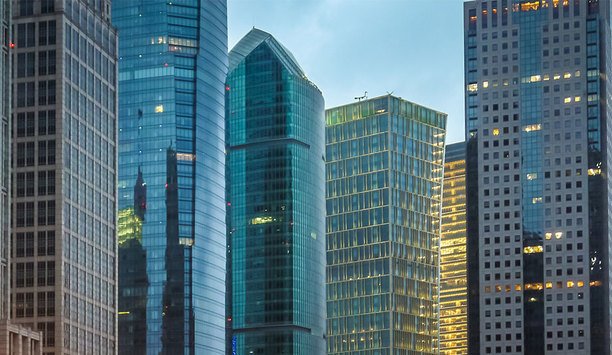 Why integrated access control is about more than security?
Rodrigue Zbinden, CEO at Morphean, discusses the business benefits from merging video surveillance and access control technologies as demand for ACaaS grows. The big question facing businesses today is how they will use the data that they possess to unlock new forms of value using emerging technologies such as the cloud, predictive analytics and artificial intelligence. Some data is better utilised than others: financial services were quick to recognise the competitive advantages in exploiting technology to improve customer service, detect fraud and improve risk assessment. In the world of physical security, however, we're only just beginning to understand the potential of the data that our systems gather as a part of their core function. Benefits of 'Integrated access control' The first thing to look for is how multiple sources of data can be used to improve physical security functionsWhat many businesses have yet to realise is that many emerging technologies come into their own when used across multiple sources of data. In physical security, for example, we're moving from discussions about access control and CCTV as siloed functions, to platforms that combine information for analysis from any source, and applying machine learning algorithms to deliver intelligent insights back to the business. 'Integrated access control' then looks not just to images or building management, but to images, building management, HR databases and calendar information, all at the same time. And some of the benefits are only now starting to become clear. The first thing to look for, of course, is how multiple sources of data can be used to improve physical security functions. For example, by combining traditional access control data, such as when a swipe card is used, with a video processing platform capable of facial recognition, a second factor of authentication is provided without the need to install separate biometric sensors. CCTV cameras are already deployed in most sensitive areas, so if a card doesn't match the user based on HR records, staff can be quickly alerted. Making the tools cost-effective In a similar vein, if an access card is used by an employee, who is supposed to be on holiday according to the HR record, then video data can be used to ensure the individual's identity and that the card has not been stolen – all before a human operator becomes involved. This is driving growth in 'access control as a service' (ACaaS), and the end-to-end digitalisation of a vital business functionThese capabilities are not new. What is, however, is the way in which cloud-based computing platforms for security analytics, which absorb information from IP-connected cameras, make the tools much more cost effective, accessible and easier to manage than traditional on-site server applications. In turn, this is driving growth in 'access control as a service' (ACaaS), and the end-to-end digitalisation of a vital business function. With this system set up, only access control hardware systems are deployed on premise while the software and access control data are shifted to a remote location and provided as a service to users on a recurring monthly subscription. The benefits of such an arrangement are numerous but include avoiding large capital investments, greater flexibility to scale up and down, and shifting the onus of cybersecurity and firmware updates to the vendor. Simple installation and removal of endpoints What's more, because modern video and access control systems transmit data via the IP network, installation and removal of endpoints are simple, requiring nothing more than PoE and Wi-Fi. Of all the advantages of the 'as a service' model, it's the rich data acquired from ACaaS that makes it so valuable, and capable of delivering business benefits beyond physical security. Managers are constantly looking for better quality of information to inform decision making, and integrated access control systems know more about operations than you might think. Integrating lighting systems with video feeds and access control creates the ability to control the lightsRight now, many firms are experimenting with ways to find efficiencies and reduce costs. For example, lights that automatically turn off to save energy are common in offices today, but can be a distraction if employees have to constantly move around to trigger motion detectors. Integrating lighting systems with video feeds and access control creates the ability to control the lights depending on exactly who is in the room and where they are sitting. Tracking the movement of employees Camera data has been used in retail to track the movement of customers in stores, helping managers to optimise displays and position stocks. The same technology can be used to map out how employees move around a workspace, finding out where productivity gains can be made by moving furniture around or how many desks should be provisioned. Other potential uses of the same data could be to look for correlations between staff movement – say to a store room – and sales spikes, to better predict stock ordering. What makes ACaaS truly exciting is it is still a very new field, and we're only just scratching the surface of the number of ways that it can be used to create new sources of value. As smart buildings and smart city technology evolves, more and more open systems will become available, offering more ways to combine, analyse and draw insights from data. Within a few years, it will become the rule, rather than the exception, and only grow in utility as it does.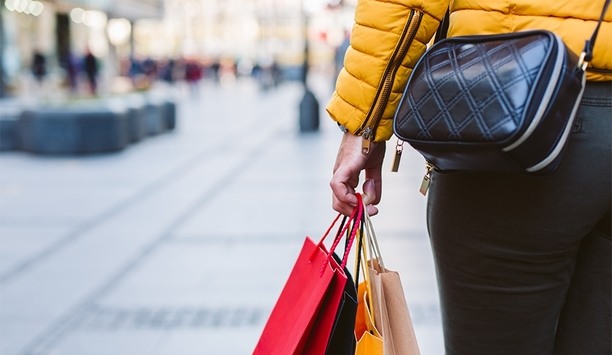 Using better security management systems to overcome retail industry challenges
With the recent news headlines about store closures and the collapse of well-known chains, alongside clear adjustments in business strategy amongst established high street favourites, there is no denying that the UK retail industry is under huge pressure. A recent report suggests growing issues are leading some retailers to increase risk-taking in the supply chain. But here, Steve Bumphrey, Traka UK Sales Director, looks at ways to help retailers embrace the storm, including paying attention to security, management processes and efficient customer focus. Challenges plaguing retail industry It's been an awful year to date for UK retail if you believe the cacophony of negative headlines about the health of the UK economy and the confidence levels of the UK consumer. The sector is facing huge challenges in dealing with the evolution in on-line and smart mobile retailing The sector is undoubtedly facing huge challenges in dealing with the evolution in on-line and smart mobile retailing. Further concerns include an unwillingness of policymakers to address the changing retail environment and how business rates and general business taxation and regulation is making a difficult situation worse. Supply Chain Risk Report According to the latest Global Supply Chain Risk Report, published by Cranfield School of Management and Dan & Badstreet, those under pressure, are now facing increased exposure to risk if they are forced to cut costs in their supply chain. The report cites data for the retail sector that shows increased levels of risk-taking since Q4 2018, with retailers reporting high levels of dependency on suppliers and indicating a propensity to off-shore to low-cost, high-risk countries where suppliers are more likely to be financially unstable. In-store technology revolution The underlying evolution of technology taking hold of the retail industry and consequential changing consumer behaviour is what is really forcing the industry to step up and act. This is not only in the shift to online and smart mobile purchases, but also with the increased use of technology in store. Self-scanning and checkouts In a bid to enhance the physical shop experience, especially in supermarket outlets across the UK, retailers are increasingly giving customers autonomy with self-scanners and checkouts and need to be able to trust them to ensure an honest transaction. And for the shoppers, this dependency on technology and not human interaction to complete a shop means scanners must be instantly available and ready for use. Many different underlying competing challenges impact the retail industry Compensators At the recent British Retail Consortium's 'Charting the Future' conference, looking at retail crime and security, Dr Emmeline Taylor, a criminologist at the City University of London identified in self -service shops, several new types of 'offenders' such as so-called 'compensators' including the atypical 'frustrated consumer' who, "fully intended to pay but were unable to scan an item properly", adding to the security challenge. There are clearly many different underlying competing challenges impacting the retail industry. Arguably, the increase in technology and autonomous shopping, where less staff are present (or staff cuts planned) throws up more vulnerabilities, such as the opportunity for store theft. Use of body cameras Staff needs emerging technology such as body cameras to act as a deterrent to crime and keep employees safe Furthermore, staff may need greater use of emerging technology such as body cameras to act as a deterrent to crime and help keep employees safe. In essence, prevention is better than cure, and it's certainly cheaper. Whether combating crime physically or online, or looking to find ways to counter the high street trends, working together, sharing information and taking a more holistic approach will help the development of a shared language between retailers. Retail banking It is also here where common approaches can help to deliver on efficiencies, in time, resource and budget that can serve to operate right through the supply chain, and minimise, or even negate the need to take any risks. It can even serve to enhance the customer experience, increasing confidence in the shopping environment. Of course, when discussing the high street, it is not just the department stores and chains that are feeling the impact. Well known banks are also having to redefine their priorities and role on the high street, with customers (especially younger generations) demanding a more efficient service than ever before. Well known banks are also having to redefine their priorities and role on the high street Asset protection Leading the way is Nationwide, globally renowned building society, which prides itself on being one of the largest savings providers and mortgages provider in the UK, promoting itself as running purely for the benefit of its customers, or 'members.' Richard Newland, Director of Branch & Workplace Transformation at Nationwide said, "Even more than getting a good 'deal' from a building society, the quality of our welcome, or our renowned level of service, we make sure our members feel safe with us, enough to trust us with their greatest assets. We are doing everything we can to evolve our business and focus our efforts on providing the best and most secure services that people value." Key management systems Traka has supported Nationwide with the introduction of dedicated key management systems So committed to its branch network, it has pledged to its 15 million members that every town and city with a Nationwide branch, will still have one for at least the next two years. A bold statement in today's climate. Traka has supported Nationwide with the introduction of dedicated key management systems, moving its branch network into a more digital system. Keys no longer need to leave site and the audit trail capability has helped to remove the manual paper recording, allowing status of keys to be established instantly, at any time. Changes in retail market This example, together with Traka's portfolio of high street brands and globally renowned department stores that cannot be named for security reasons, demonstrates the need for retailers to embrace the need for change, both from a product offering and operational running perspective to achieve aspirations of resonating with customers. They also prove the opportunities for success, in an unquestionable difficult market environment. If retailers can listen to customers and respond accordingly, taking into consideration staff safety and security, alongside an ability to respond quickly to personalised enquiries and expectations. This way, perhaps, the current environment can be seen as an opportunity to innovate and embrace technology to form the high street of the future.
Ushering in a new wave of video surveillance capabilities
Where are video surveillance cameras headed? At the core of next-generation Internet Protocol (IP) cameras are advanced chips with artificial intelligence (AI) at the edge, enabling cameras to gather valuable information about an incident: scanning shoppers at a department store, monitoring city streets, or checking on an elderly loved one at home. Thanks to advanced chip technology, complex analytics operations are becoming more affordable across the full spectrum of surveillance cameras —professional to consumer — fueling the democratisation of AI in the IP camera market. Complex analytics operations are becoming more affordable across the full spectrum of surveillance cameras Expanding the global IP camera market The video surveillance equipment market grew to $18.5 billion in 2018 and is expected to increase this year, according to IHS Markit. The latest research points to video everywhere, edge computing, and AI as the top technologies that will have a major impact in both commercial and consumer markets in 2019. Computing at the edge means that the processors inside the camera are powerful enough to run AI processing locally, while still encoding and streaming video, and are able to do it all at the low-power required to fit into the limited thermal budget of an IP camera. New SoC chips will be able to perform all of the processing on camera and provide accurate AI information, with no need to send data to a server or the cloud for processing. Instead, data can be analysed right in the camera itself, offering high performance, real-time video analytics, and lower latency — all critical aspects of video surveillance. This new AI paradigm is made possible by a new generation of SoCs, a key driver behind the market growth of IP cameras. Complex analytics operations are becoming more affordable across the full spectrum of surveillance cameras to fuel the advent of AI in the IP camera market Micro-processor-enabled video analytics Next-generation video cameras will be able to create heat maps of stores to see where people spend the most time Microprocessor-enabled analytics allow users to more easily extract valuable data from video streams. How about an insider's view into retail customer behavior? Consider video cameras at a department store, monitoring shoppers' behavior, traffic patterns, and areas of interest. Next-generation cameras will recognise how long a shopper stays in front of a specific display, if the shopper leaves and returns, and if the shopper ultimately makes a purchase. Next-generation video cameras will be able to create heat maps of stores to see where people spend the most time, so retailers will be able to adjust product placement accordingly. Analytics will also help identify busy/quiet times of the day, so retailers can staff accordingly. By understanding customers' behavior, retailers can determine the best way to interact with them, target specific campaigns, and tailor ads for them. Cue the coupons while the shopper is still onsite! Analytics will also help identify busy/quiet times of the day, so retailers can staff accordingly Fast processing for rapid response at city level City surveillance and smart cities are depending on advanced video surveillance and intelligence to keep an eye on people and vehicles, identify criminals, flag suspicious behavior, and identify potentially dangerous situations such as loitering, big crowds forming, or cars driving the wrong way.Quick local decisions on the video cameras are also used to help analyse traffic situations Quick local decisions on the video cameras are also used to help analyse traffic situations, adjust traffic lights, identify license plates, automatically charge cars for parking, find a missing car across a city, or create live and accurate traffic maps. Real-time HD video monitoring and recording When it comes to home monitoring, what will next-generation video surveillance cameras offer? Real-time monitoring and notification can detect if a person is in the back yard or approaching the door, if there's a suspicious vehicle in the driveway, or if a package is being delivered (or stolen). Advanced video cameras can determine when notifications are and aren't required, since users don't want to be notified for false alerts such as rain, tree branches moving, bugs, etc. Next-generation video camera capabilities can also help monitor a loved one, person or pet, helping put families at ease if they are at work or on vacation. For example, helpful analytics may be used to detect if someone has fallen, hasn't moved for a while, or does not appear for breakfast according to their typical schedule. City surveillance and smart cities are depending on advanced video surveillance and intelligence to keep an eye on people and vehicles, identify criminals, flag suspicious behavior, and identify potentially dangerous situations Next-gen IP cameras When evaluating next-generation IP cameras (cameras on the edge), look at the brains. These cameras will likely be powered by next-generation SoCs chips. Here is what this means to you: Save on network bandwidth, cloud computing and storage costs. There is no need to constantly upload videos to a server for analysis. Analysis can be performed locally on the camera, with only relevant videos being uploaded. Faster reaction time. Decisions are made locally, with no network latency. This is critical if you need to sound an alarm on a specific event. Privacy. In the most extreme cases, no video needs to leave the camera. Only metadata needs to be sent to the cloud or server. For example, the faces of people can be recognised in the camera and acted upon, but the video never reaches the cloud. The cameras can just stream a description of the scene to the server "suspicious person with a red sweater walking in front of the train station, has been loitering for the last 10 minutes, suggest sending an agent to check it out." This could become a requirement in some EU countries with GDPR rules. Easier search. Instead of having to look through hours of video content, the server can just store/analyse the metadata, and easily perform searches such as "find all people with a red sweater who stayed more than five minutes in front of the train station today." Flexibility/personalisation. Each camera at the edge can be personalised to work better for the specific scene it is looking at, compared to a generic server. For example, "run a heat map algorithm on camera A (retail) as I want to know which sections of my store get the most traffic; and run a license plate recogniser on camera B (parking lot) as I want to be able to track the cars going in/out of my parking lot." No cloud computing required. For cameras in remote locations or with limited network bandwidth, users have the ability to perform all analytics locally, without relying on uploading video to a server/cloud. Higher resolution/quality. When AI processing is performed locally, the full resolution of the sensor can be used (up to 4K or more), while typically the video streamed to a server will be lower resolution, 1080p or less. This means more pixels are available locally for the AI engine so that you will be able to detect a face from a higher distance than when the video is streamed off camera. AI at the edge Professional-level IP cameras capable of performing AI at the edge are coming soon with early offerings making their debut at this year's ISC West. As we enter 2020, we will begin to see the availability of consumer-level cameras enabling real-time video analytics at the edge for home use. With rapid technology advancement and increased customer demand, AI is on the verge of exploding. When it comes to image quality and video analytics, IP cameras now in development will create a next-generation impact at department stores, above city streets, and keeping an eye on our loved ones. Digital Watchdog DW Spectrum IPVMS v2.5 video management software adds new storage and performance features
Digital Watchdog (DW™), the industry leader in digital recorders, surveillance cameras and related management software, announces the release of the latest update for DW Spectrum™ IPVMS. The new v2.5 software adds powerful new features including a bookmarks engine and storage backup, performance improvements and improved support for multi-sensor cameras. Easy approach to HD surveillance DW Spectrum IPVMS is an elegantly easy cutting-edge approach to HD surveillance, addressing the primary obstacles and limitations of managing enterprise-level HD video while offering the lowest total cost of deployment and ownership of any solution on the market. The software offers advanced search features to help you quickly find incidents or instantly review an exact date and time. The software is cross-platform, installs quickly and provides instant network mapping and discovery to start viewing your entire security system in minutes. DW Spectrum IPVMS is a perfect solution for any application that requires ease, speed, efficiency, and unprecedented image quality. "With the timely release of DW Spectrum 2.5, it continues to deliver unprecedented return on investment without the need for an annual maintenance agreement." said Patrick Kelley, Director of IP Sales – North America, Digital Watchdog. "These new features are seamlessly incorporated into the DW Spectrum user interface, providing a dramatically easier user experience for all user levels than any other video management solution on the market." DW Spectrum™ IPVMS features: New Mobile Apps - Brand new cross-platform mobile apps for iOS and Android with better performance, revamped design and consistent user experience across both Apple iOS and Google Android devices. Bookmarks - Users can create bookmarks for specific segments of archived video with names, descriptions, and tags either manually or via the Rules & Events engine. Storage Backup - Users can now set up scheduled or real-time archive backup of high-res, low-res, or all streams from selected cameras to local, NAS, or even cloud-based storage locations (e.g. ftp sites, Amazon Prime Storage, etc). PTZ Preset as an Action - Users can now set up rules to trigger a PTZ preset as an action (e.g. create a motion event on a fixed camera that triggers the PTZ to look at the spot where motion occurred). Alarm Layout - allows users to set display-camera-on-Alarm-Layout as an action (aka pop-up video on alarm). Live Video Text Overlay - allows users to create custom text overlays-as-an-action (including Generic Event API). New device support: Axis F44 Main Unit Axis Q6000E panoramic camera ACTi V23 4 Channel Encoder (with I/O Support) Messoa IP Cameras (with I/O Support) Hikvision DS-6704HFI 4 Channel Video Server Implemented "Advanced" Settings for DWC-BVI2IR cameras Improved support for DWC-PZV2M72T cameras Vista VK2-1080XVRDPTPMF camera now mapped for advanced PTZ Arecont RTSP camera support implemented Digital I/O support for Arecont cameras implemented Improvements to management software: Added "Connect" button to the "Test" dialogue during dialogue Updated viewing cell icons and improved styling for "info" data Calendar widget can now be pinned Added layout background support for video wall Transcoding is now enabled by default for video export from multi-sensor cameras (e.g. DWC-PZV2M72T) Added warning before export if export will result in video downscaling (applies only to very high resolution or multi-sensor cameras) "Timeline mode" renamed to "Time Mode". Change can be seen in timeline, timestamps in Event Logs, Audit Trail and Bookmark Log Added ability to sort Alarm/Event Rules by any column Improved "Server Settings" and "System Administration" dialogs - now changes can be applied without closing dialog Storage Analytics improvement - storage utilised by deleted/moved out cameras is displayed separately Storage usage optimisations and improvements Improved time synchronisation mechanism between Servers Improved error messages for some cases of push updates failure "Free Storage Space" is increased from 5Gb to 50Gb for NAS Server SSL can now be disabled API documentation is improved and extended General Server stability improvements based on anonymous usage and crash statistics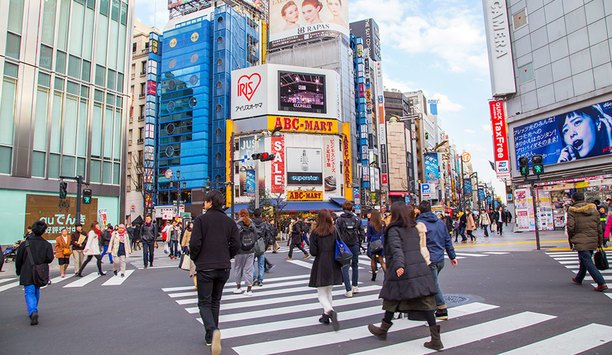 MESSOA Maven IP cameras secure Tokyo shopping district
The shopping District, or Shoutengai, in Koto-Ku, Tokyo is located next to a busy train station that gathers many restaurants, shops, and sake bars together in this newly vibrant neighbourhood. As the area becoming more commercially alive, there was an increasing concern for crimes taken place within the district, especially during late nights. For the purpose of crime prevention, the Shopping District Association began to consider deploying surveillance cameras at the crime hot spots as a way to strengthen the public safety in the neighbourhood. Yet with its limited finances, the association had to look for an effective solution at a lower cost that would cope with its tight budget. Solution With the help from MESSOA, more than 60 Maven series NCR365 IR bullet cameras and a dozen of NOD385 IR dome cameras were introduced in this project. Equipped with a 3MP CMOS sensor and removable IR-cut filter for 24/7 monitoring, these cameras deliver exceptional image quality for accurate identification at crime-prone spots. Both cameras support onboard memory with microSD card slot that utilises edge recording technology. Up to 64GB of HD quality CCTV footage can be recorded locally on each camera without the need of installing NVRs, saving a significant amount of installation costs. Structure-wise, both the NCR365 and NOD385 are IP67 certified, featuring built-in heater and weatherproof enclosure to ensure the cameras are capable of withstanding any harsh environments in Japan, particularly in winter times. Result By utilising the edge-based recording technology, the whole project eliminated the need for a centralised recording server or storage, helping the association saving a great deal of costs as planned. This solution did not compromise reliability thanks to SD card's solid state without any moving parts like a hard drive. The files can be securely stored and easily retrieved when needed. The motorised lens with auto focus of the NCR35 provided benefits to the project as well by drastically facilitating the time-consuming installation. Technicians were able to get the job done fast with easy by taking advantage of remote configuration with simple mouse clicks. The simplified set up cut the installation process short and saved lots of labour costs as result.

Messoa, PlateSmart enter into integration partnership for effective license plate recognition solution
Partnership comes fresh on heels of Messoa's exhibition of its latest HD IP cameras specifically designed for ALPR at IFSEC 2015 PlateSmart automatic license plate recognition (ALPR) software-only solutions are known for working with cameras across the spectrum of the security industry. Messoa, one of the security industry's premier video camera manufacturers, has consistently produced cameras that work effectively with PlateSmart's products, making for a strong and productive association. The relationship between the two companies has now been cemented by recently joint announcement that PlateSmart and Messoa have entered into an official integration partnership agreement. Messoa's HD IP cameras for ALPR applications at IFSEC 2015 The announcement comes fresh on the heels of Messoa's successful exhibition at IFSEC 2015 in London, where it displayed its latest models of high-definition IP cameras specifically designed for ALPR use. Among the cameras on display was a model boasting 3 megapixels of resolution in addition to headlight suppression, built-in infrared (IR) illumination, and other features conducive to excellent ALPR performance. Pairing of PlateSmart's HD ALPR engine with Messoa's HD cameras In addition to the high-quality product offerings from both companies, the effectiveness of the PlateSmart-Messoa combination springs from the pairing of PlateSmart's high-definition (HD) ALPR engine with Messoa's HD cameras, which enables users to cover a wider area and capture multiple plates with only a single camera. According to PlateSmart CEO John Chigos, the partnership with Messoa fits perfectly with the Company's market philosophy. "PlateSmart has always made a point of choosing best-of-breed channel partners," he says. "With Messoa, we are able to offer our customers everything they could want in license plate recognition. Messoa gives them a fantastic video image while PlateSmart gives them our unparalleled accuracy, flexibility, and data integrity protection." "We are very excited about the partnership with PlateSmart", said Allan Lee, President of MESSOA Technologies Inc. "With the integration of MESSOA CatchAll™ engine and PlateSmart HD LPR engine, it makes the state-of-art LPR solution obtainable and affordable, which ultimately benefits to the public safety as well as increases management effectiveness for applications in need of LPR solution such as parking lots, campus and schools, for example."
Featured white papers
A blind spot in governance, risk and compliance
Download
H.265 High Efficiency Coding: Video compression for security applications
Download
How to overcome the storage challenges of adopting surveillance AI
Download