IP Dome cameras Comparison: Messoa, LILIN
(4)
| | | | | |
| --- | --- | --- | --- | --- |
| | Messoa NDF821 | LILIN IRS1304 | LILIN IPR6122-IVS | LILIN LD2122E6 |
| Chip Inch Size | 1/3 | -- | 1/3 | -- |
| Colour Type | Colour | Colour / Monochrome | Colour / Monochrome | Colour |
| Sensitivity lux | 0.1 | -- | 0 | -- |
| Voltage | 24 V AC, 12 V DC | 100 ~ 240 V AC | 12 V DC | 12 V DC |
| Focal length | 4 | -- | 3.3 ~ 12 mm | 6 mm |
| Compression | H.264, MPEG4, Motion JPEG | H.264 | H.264 , Motion JPEG | H.264, M-JPEG |
| Back Light Compensation | ✔ | -- | ✔ | -- |
| Auto Gain Control | ✔ | -- | ✔ | -- |
| White Balance | ✔ | -- | ✔ | -- |
| Electronic Shutter range | 1/10000 ~ 1/3.75 | -- | 1/30 ~ 1/8000s | -- |
| Synchronisation | Internal | -- | -- | -- |
| Signal Mode | PAL/NTSC | -- | -- | -- |
| Resolution TVL | -- | 2 MP | 2 MP | 1080p |
| Dome Type | -- | PTZ | -- | -- |
| Digital (DSP) | -- | ✔ | ✔ | -- |
| Indoor/Outdoor | -- | Indoor/Outdoor | -- | Indoor |
| Presets | -- | 128 | -- | -- |
| Built-in IR LED | -- | -- | ✔ | -- |
People also viewed these products
Featured security companies
Related Videos
'5 Minutes With' Video Interview with Joe Young from G4S
'5 Minutes With' Video Interview with Thomas Cook from Hanwha Techwin America
Vaion vcore video management system with embedded video analytics MESSOA 1080p HDTV network cameras provide security at Mercer Museum
The Mercer Museum is a U.S. history museum that shows items from everyday life in the 18th and 19th century. 55 exhibit rooms spanning out 7 floors (including roof) showcase a collection over 40,000 objects used by early Americans. The Mercer Museum is filled with priceless antiques. They needed to outfit the museum with a reliable and professional security solution. MESSOA IP cameras appeared to be the right choice.100 year old building presents unique installation challengesHowever, there were several challenges to this job. Built in 1916, the museum itself in an ancient, concrete relic. This meant that there were several restrictions about how the cameras could be mounted. Some parts of the building couldn't use traditional concrete mounts. Also, traditional and complex cabling presents a big challenge to this old building. Those weren't the only conditions. The cameras had to be advanced enough to obtain clear images while being unintrusive in order to keep up with the old America atmosphere.Successful past performances made MESSOA cameras the obvious choiceThompson Network, a Pennsylvania-based SI providing voice and data solutions, looked at past security solutions and decided to use a MESSOA IP System, which provides cost-effective remote surveillance at a fair price. Most of all, the authorised museum staff can easily see the real-time images via a web-browser from any locations via the network. Two models were selected for this project. The IP, Full HD, Vari-focal dome NDF821 was chosen for indoor surveillance. Infrared, IP, 2MP with Lumii sensor NCR870 was used for monitoring the outdoors. Mercer museum was outfitted with Messoa's reliable and professional security solutionThe NDF821 indoor dome camera watched the inside...The NDF821 is a high performance full HD day/night camera featuring 2M image quality and intelligent network capabilities. H.264/MPEG4/MJPEG triple streaming gives you a flexible encoding selection. As part of MESSOA MegaSmart IP products family, the NDF821 features various intelligent detection capabilities, Smart Focus and Smart Encoding. Other supported features include built-in micro SD/SDHC card slot, video out and two-way audio. This camera is ideal for indoor situations where maximum image quality is vital, such as identifying people or specific objects....while the NCR870 - an infrared network camera ideal for outdoor surveillance - was outsideThe NCR870 is a ready to go infrared (IR) camera that is able to see even in total darkness. It brings about crystal clear pictures even in the darkest night as far as 25 meters (82 ft). Plus, with IP67-rated all-weather waterproof, aluminum casing, the NCR870 ensures reliable operation in any environment. This camera is ideal for outdoor applications.Observing museum activity becomes easier The MESSOA IP cameras enable the museum to monitor any location from multiple review points on the network and to easily share any incidents captured on video, providing a great tool for the security staff to observe museum activity.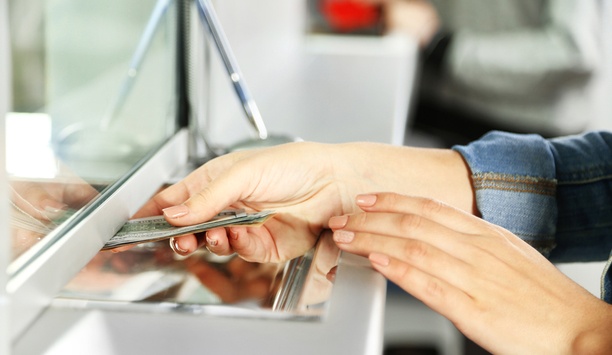 LILIN bank surveillance solutions protect against threats such as robbery, fraud & violence through cutting-edge functionality
LILIN can equip all branches with the best-of-breed video surveillance security equipment and systems. Teller windows, processing rooms, ATM's, parking lots, lobbies and common areas are all monitored by high-quality video cameras for the safety of customers, employees and staff. The company offers a large selection of IP cameras for use with bank location, and the surveillance video can be searched by date, time, camera location or any combination of these. Zone Entering technology is able to accurately report the real-time data continuously from the bank head office or directly in branch. IP video surveillance systems with advanced video analytics such as Face Detection is helping to fight the problem of check fraud at banks by recording transaction data and capturing images of offenders. Benefits of LILIN bank surveillance solutions: Instant playback 24/7 day and night operations Live viewing Deter robberies Motion detection and event deployment Stay ahead of fraud and violence Monitor multiple branches from a central location or mobile location Video redundancy – multiple backup systems provided LILIN Covert series IP camera IPC0122 provides miniature IP video surveillance to enhance Automatic Teller Machine (ATM) operations and security. It is the perfect discreet camera solution to provide well-thought-out video surveillance in ATM environments. The FD2452V 360-degree Panoramic model is ideal for wide open spaces, including bank lobbies giving user a complete coverage to effectively monitor a large space from a single camera. LILIN UHG1182 4K UHD / SG1122 60fps S series /ZG1232X Auto Focus 3-megapixel security cameras are great tool to monitor each transaction at process rooms or teller windows. LILIN full HD IP cameras increase security at prime intelligence agency of Bangladesh
The main gate of SB HQ premise in Malibagh, Dhaka has been covered by PTZ camera IPS4204E Upgrading analogue to IP The Special Branch, or SB, is the prime intelligence agency of Bangladesh. This is the only intelligence outfit of Bangladesh which works in all strategic, operational, and tactical levels. Some people threw bomb in Special Branch (SB) headquarters premises situated in Malibagh, Dhaka, Bangladesh, during a strike throughout the country. The existing analogue CCTV system they utilised was unable to find out the culprit. SB authority therefore turned to a partner of LILIN – AA Technology Ltd, a professional CCTV solution provider in Bangladesh, to upgrade to a high resolution IP surveillance system. AA Technology Ltd showed SB security team the IP surveillance system by LILIN, which they liked so much and decided to deploy LILIN system at SB. Security equipment used LILIN 2MP outdoor PoE bullet camera; Model#: LR7022×15 LILIN 2MP 20X outdoor PTZ camera; Model#: IPS4204E×1 LILIN 1080P 16CH standalone NVR; Model#: NVR400L×1 LILIN multi-function keyboard with NAV Client; Model#: PIH-931D×1 Cisco 16-port PoE switch×2 Transcend 64GB Micro SD Card×16 Elsy 03 KVA True Online UPS×1 NAV Client PC with 40" display×3 04 TB Western Digital surveillance HDD×3 Solution All cameras are being monitored and controlled 24/7 from three different locations using LILIN NAV Client, and all video data are being recorded for 30 days in LILIN NVR using WD surveillance hard-disk. A twenty-four hour uninterrupted power supply has been ensured with the use of Elsy True Online UPS system. The main gate of SB HQ premise in Malibagh, Dhaka has been covered by 20x full HD PTZ camera IPS4204E, and the whole branch has been secured using LILIN Full HD IP based bullet cameras LR7022.
Featured white papers
Building a safe ecosystem for visitors post COVID-19
Download
Smart security cameras: excellence in retail
Download
5 reasons to integrate mobile technology into your security solution
Download