Progeny Access Controllers
(13)
Browse Access Controllers
Access control controller products updated recently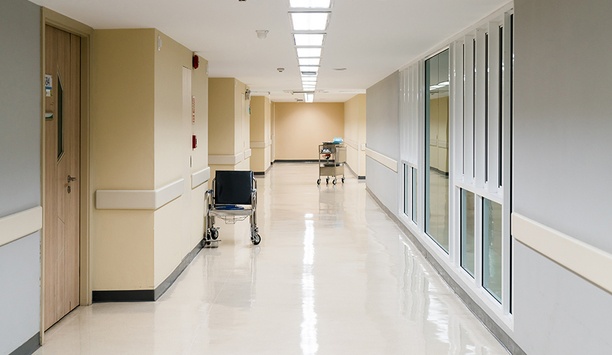 Security in the healthcare sector: Protecting patients and medical facilities
The healthcare sector is a crucial part of a functioning society as it provides life-saving care and reassurance to the population. A key part of ensuring the professionals in this industry have the best work environment is the ongoing security of the facilities. Overcoming environmental challenges Hospitals are challenging environments for security integrators. There is little room for mistakes because staff, patients and assets cannot be compromised. Medical centres and their facilities can be vast complexes and security teams must be confident in their ability to identify and nullify threats as soon as possible. Chubb provided Queensland Children's Hospital's security team with a simple and easy-to-use tool Chubb Fire & Security offers a range of intelligent video and access control systems to solve these challenges. The Queensland Children's Hospital in Australia, formerly named Lady Cilento Children's Hospital, is the major specialist children's hospital for families living in Queensland and Northern New South Wales. The facility not only provides care to the local families but also the state's sickest and most critically injured children who need highly specialised care. This state-of-the-art hospital, coupled with a leading academic and research facility and the high calibre staff, provides a platform to continue to develop as a leader in paediatric health care, education and research. Comprehensive security solution Chubb developed a solution for Queensland Children's Hospital that included access control, video management, communications and asset tracking. By creating a common infrastructure for all security systems managed through a comprehensive user interface, Chubb provided the hospital's security team with a simple and easy-to-use tool that enables them to resolve situations as they happen and action events automatically on command. Chubb also developed a 3D model of the building that allows the security team to respond quickly to a wide variety of events. The protection of patients and staff is naturally a hospital's number one priority Also crucial to the implementation of security systems in a hospital is minimal disruption to its everyday operations. Professionals in hospitals are working 24/7 so there is little time when it comes to disabling security systems for maintenance or repairs. Continued maintenance and upgrades are vital elements to Chubb's work and key to this is a great deal of collaboration with clinical and operational stakeholders. Securing mission-critical environment Hospital facilities are not always state-of-the-art and often face the slow upgrade process that a limited budget imparts. However, through the audit and update of security systems, steps can be taken to ensure continued operations without external disruption. The protection of patients and staff is naturally a hospital's number one priority and Chubb shares the same commitment to making sure the environment is safe and secure. Carrying out a technically demanding project in a large, mission-critical environment like a hospital takes strong teamwork, including expert strategic partners, and collaboration between stakeholders.
Why DIY does not spell doom for professional security installers
There's no question that the popularity of Do-It-Yourself (DIY) security and home automation products is on the rise. The reasons for the growth in DIY sales are numerous, including increased awareness of home automation products, fast set-up, limited (if any) installation costs, and interoperability with other smart security products. In fact, with the parallel rise of smart home hubs like Alexa and Google Home, many people are opting to attempt the set-up of smart home devices without any professional assistance. According to a 2018 Residential Security Market Report prepared by Parks Associates and Security Sales & Integration magazine, "More than 60% of installing dealers now report that DIY systems are biting into demand for their services." But the rise in DIY is not entirely bad news for security and home automation installers and dealers. There are a number of ways to view this glass as half-full. Let's look at a few of them. Increase in revenue for dealers With their lower cost and perceived ease of installation, DIY products have broken down barriers for additional purchaseThere are reasons for dealers and installers to be cheerful about the rise of DIY. For one thing, according to that same Residential Security Market Report from Parks Associates, residential security dealers are doing quite well. The report states, "In 2017, revenues were up an average 7.72% for security dealers." What about installations? The report goes on to say, "For 2017, the average number of installs per dealer was 22 per month, compared to 17 per month in 2016." So, revenues are up for security dealers, and at least part of the reason can be attributed to the fact that DIY products can raise overall awareness of and spur interest in other home automation and security products. With their lower cost and perceived ease of installation, DIY products have actually broken down barriers for the additional purchase, and installation, of complete, professionally installed systems. Wireless, connected smart locks For example, the sale of wireless, connected smart locks (viewed by some consumers as DIY) can lead to opportunities for further home automation product sales and professional installations. Connected smart locks can actually act as an extension of a smart hub or controller. They can be used to wirelessly communicate with and control all the devices that make up a home automation system, including lighting, entertainment, thermostats, air, alarms, shades and more. With their lower cost and perceived ease of installation, DIY products have actually broken down barriers for new security installations And they can do all this from a prime, convenient location – the front door, as well as other points of entry like the side or back doors. Plus, smart lock conversion kits like Kwikset Convert let homeowners easily bring home automation capabilities to their door without altering the aesthetics of the entry. Connected smart locks can allow homeowners to set up their home with custom scenarios, right before they step inside. For example, residents can program their lock so that every time they unlock the door, a foyer light goes on, temperatures begin to rise to a set level – even connected coffee makers can begin to make a cup. Portfolio of home automation products One of the best ways to mitigate the 'threat' of DIY sales is for dealers and installers to become more versatileSmart locks are just one example of the potential of DIY products to spark a homeowner's interest in a wide range of other home automation devices, many of which would benefit from professional installation. One of the best ways to mitigate the 'threat' of DIY sales is for dealers and installers to become more versatile and offer a complete portfolio of home automation products. The larger the home automation offering, the more devices there are to sell and install, the larger the installation required, the greater the need for professional installation. Many homeowners who feel like they have a certain level of handiness will start by trying to do it themselves with a DIY product. But things don't always go as planned, especially if they are attempting to set up a robust home automation system. First off, just because a product is DIY doesn't mean that the old products that are being replaced are going to easily make way for the new. A DIY thermostat or smart lock might require that the old equipment (and possibly wires) get tugged out of the wall. Messy holes might need to be filled. Advantages of professional installation Even after the old system has been removed, homeowners planning on setting up a connected system may soon realise they don't have the electrical skills or technological know-how to install and connect all devices, get a system programmed correctly, and get everything up and running smoothly. Professional installers have learned from experience; there's very little that they haven't seen before. With their years of experience, installers know the best way to automate a home and how to create a custom smart home experience Do-it-yourselfers might be able to solve problems by searching the internet and finding videos. But, then again, they might not. After going the DIY route once, many full-home automation system enthusiasts are beginning to realise that the best way to get things done right the first time is to leave the installation and set-up to a professional. Professional installers can and should bring an extra level of experience and guidance to the process. Their services should go beyond tech installation and also include interface design. With their years of experience, installers know the best way to automate a home – how to create a custom smart home experience that doesn't make the user feel less than smart. Selling additional home automation products If a problem arises due to installation error, the DIYer does not have any recourse to correct these mistakesResidential security dealers who offer professional installation should be willing to embrace the DIYer who has attempted to do a self-install but has not been able to complete the process successfully. With an open mind to this scenario, they can save the day for the DIYer, as well as create an opportunity to sell additional home automation equipment that the DIYer may not have known to be available. The disparity between DIY and professional installation also brings to light the fact that there are no 'satisfaction guarantees' and no 'installation/labour warranty' available when a home automation system is installed by a DIYer. If a problem arises with either the equipment connectivity due to installation error, or if a piece of equipment is installed incorrectly, the DIYer does not have any recourse to correct these mistakes. This may not be as critical if a DIYer installs a minor piece of equipment, but with something as critical as securing and protecting their home with a home automation and security system, most people want full peace of mind that everything has been installed correctly. Reduces connection instability According to a 2017 study by the analyst firm, IHS Markit, "The quality of the equipment is usually higher in professionally installed systems, and professional configuration and setup greatly reduces the potential for connection instability…" This is an issue that DIYers may come to realise over time. On the other hand, one issue DIYers may recognise right away, especially if they are attempting to connect multiple devices, is that the connectivity may be inconsistent. Professionally installed devices operating on a wireless protocol might deliver better, consistent, longer-range connectivity IHS Markit explains that, "DIY systems rely on open protocols and Wi-Fi connectivity that can sometimes be unreliable, creating connection issues. Some of the sensors can become unrecognisable to the system, requiring intervention from the user. In contrast, professional wireless systems rely on UL- or EN-certified equipment to operate on the basis of proprietary frequency, enabling them to work with the control panel much more seamlessly." In other words, professionally installed devices operating on a wireless protocol, even an open-source protocol like Z-Wave, might deliver better, consistent, longer-range connectivity, and fewer headaches. Not everyone is a DIY customer There are customers who want someone to install the devices correctly and help them learn how to use and maintain themThere's no doubt that there's a segment of the security and home automation market that loves to spend their free time doing their own home improvement. They are watching videos, reading how-to books and manuals, and enjoying every minute. There's also a segment of the market whose top goal is to save money up front. For these customers, there's no getting around the joy of saving money with the lower cost of many DIY products. But there are also a great number of prospective customers out there for whom DIY is of absolutely no interest. These consumers do not want to be their own IT department. They want expert help: they want someone to install the devices correctly and help them learn how to use and maintain them. The IHS Markit study points out what many home automation dealers already know: that the elder and aging-in-place markets are an ideal destination for the security and convenience of home automation products. The study says, "Many senior citizens are not tech savvy enough to install a DIY system by themselves, so they tend to rely on professionally installed systems that are usually maintained by a family member." Along with the senior citizens market, there are many other market segments out there that still desire worry-free professional installation. Installers should offer a range of products that includes some DIY products, and some leave-it-to-a-pro products Producing complete and custom solutions Perhaps the best way for dealers and installers to stave off that feeling of doom that they might have about DIY is to tackle the problem head on and be creative. Offer a range of products that includes some DIY products, and some leave-it-to-a-pro products – consider the DIY product a great entry point for a more comprehensive system. Play up the peace of mind that comes with professional installations and support that pitch with flexible monitoring contracts and service plans. Share what you do and why; relay your passion for producing complete and custom solutions and communicate how you add value to any and every sale. No one, not even the most tech-savvy consumer, wants to install their own products if the end result is that the product doesn't work the way it should. That's where the pros can, should and will always come into play.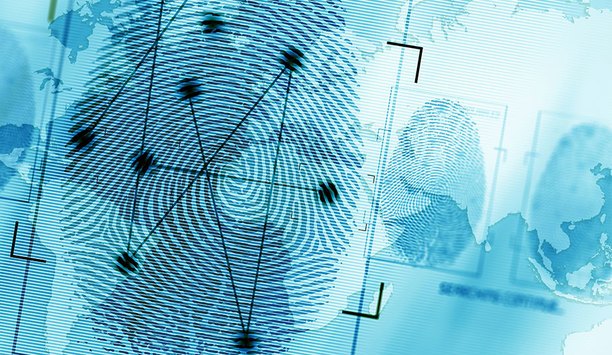 How biometrics, integration and cloud tops the list of access control trends in 2019
The access control industry tends to be more conservative when it comes to the adoption of new technology and services for end users, but that doesn't mean that 2019 won't provide a significant amount of progress through emerging trends taking shape in the industry. In addition to the increased adoption and acceptance of the cloud, mobile credentials and biometrics are becoming more mainstream, and integrations between manufacturers will take centre stage. Here, we take a look at these and other trends helping to shape the coming year. Cloud-based products We're continuing to see a demand by end-user customers for customised responses to certain actions within an access control system For many access control manufacturers, the core of the business is in more traditional products, with a high percentage of installs continuing to be these kinds of projects. However, over the last couple of years, cloud-based products have emerged as a viable option for customers. We've seen more of a willingness for end-user customers to inquire whether this is an option for them, citing ease of use, remote management, cybersecurity and more as part of their foray into this branch of access control. The cloud has established its reputation as being quicker to install, more flexible for customers to access and manage both their access points as well as the video associated with these doors, and placing less pressure on internal (or in some cases, non-existent) IT teams to help set up and manage an access control system. Mobile credentials applications We're continuing to see a demand by end-user customers for customised responses to certain actions within an access control system. For example, if there's an alarm set off during the day along a perimeter, the ability to automatically execute a lockdown and simultaneous email or message to everyone within the building alerting them to the issue is critical. The desire for this kind of flexibility within a system is prompting manufacturers to build new simple to use graphical tools into their systems that allow customised action responses that are proportional to the level of alarm. There's a strong desire by many of today's companies to be able to use mobile phones for access control and as such, manufacturers are either developing their own mobile credentials applications or integrating their systems with these kinds of products. Over the last couple of years, cloud-based products have emerged as a viable option for customers Future of biometrics As companies start to ask about whether their facilities are safe enough, they're often more willing to consider access control that takes security to a new level, such as the implementation of biometric readers. Biometrics is getting more usage in professional security applications and many customers want to move away from using physical cards for access control. Manufacturers that don't currently have biometric hardware in place are starting to integrate with readers designed to offer this functionality in an effort to meet the demands of customers. The dramatic rise in facial recognition biometrics is something that will likely shape the future of biometrics as costs start to decrease. While the access control industry is highly fragmented, we're seeing a trend toward increased partnerships and open-platform technology that helps end users achieve the kind of comprehensive security that they desire. Video management platforms We're seeing a trend toward increased partnerships and open-platform technology that helps end users achieve the kind of comprehensive security that they desire For example, there are a number of access control providers that are providing paths toward full integration with lock manufacturers and vice versa in an effort to meet the needs of clients who may have purchased locks but a high powered access control system to properly manage them. There's also a large shift toward full integration with video management platforms and access control systems to fully integrate the two into a single, user-friendly experience and give end users more control over both. Additionally, manufacturers are looking to provide customers with a single system that meets the needs they have with regards to video, intrusion and access control. Right now, I don't think there's a system that can fully deliver on the promise of being exceptional at all three, so integrations and partnerships remain important to achieve that end goal. Access control world An increasing number of end users are realising the holes in the current Wiegand protocols that have been in place since the 1980s, along with the large number of 'off the shelf' equipment that's now available to allow outsiders access through readers that operate under these protocols. As a result, in the last decade or so, OSDP has come onto the scene and is growing in popularity. One of the most important steps for access control manufacturers in 2019 will be to listen to customers who are concerned with this vulnerability and work toward fully supporting OSDP in an effort to protect these access control systems. It's an exciting time to be a part of the access control world, as we finally see results from all of the hype centred around the cloud, biometrics, mobile credentials, hacking protection and strong partnerships come to fruition. As 2019 begins, look for these trends to grow in popularity and for manufacturers to really listen to the end-user customer they serve and respond in kind.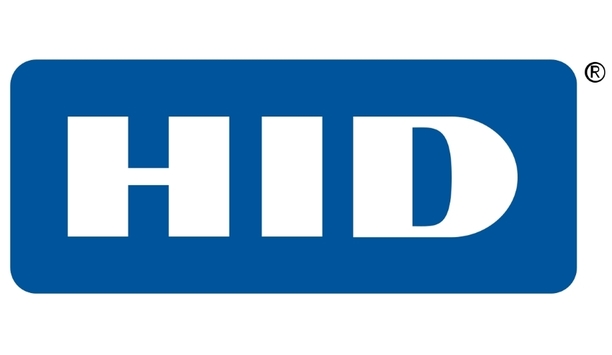 HID Global announces adding Credential Management Service to its ever-expanding cloud-based identity solutions portfolio
HID Global, global provider of trusted identity solutions, has announced that it has added the HID Credential Management Service to its growing offering of cloud-based identity solutions. The service simplifies the issuance and management of trusted Public Key Infrastructure (PKI) certificate-based credentials. The PKI credentials can be used by a broader range of organisations for convenient and secure multifactor authentication and converged physical access to facilities, as well as digital signing and encryption of emails and documents. HID Credential Management Service HID Credential Management Service includes everything needed to issue and manage the lifecycle of digital identity The HID Credential Management Service includes everything needed to issue and manage the lifecycle of digital identity and high-assurance credentials using a cloud delivery model. It removes PKI complexity and enables a wider set of authentication use cases than nearly any alternative in the Identity and Access Management (IAM) market. Most operating systems and browsers automatically recognise these certificates, ensuring the digital identity issued by the HID Credential Management Service can be used as a foundation for achieving zero trust security. Endpoint authenticator options include smart cards and USB tokens, mobile app authenticators and converged badges for accessing facilities and IT systems. "An exponentially growing threat surface is placing many of an organisation's global users – employees and non-traditional users – directly in the crosshairs of a potential attack," said Brad Jarvis, Vice President & Managing Director of Identity & Access Management Solutions (IAMS) with HID Global. "Regulatory compliance is also driving greater need for high-assurance credentials, but certificate-based multi-factor authentication solutions have been difficult for smaller organisations to implement, or not flexible and comprehensive enough for larger ones with broader, more holistic needs. Our cloud service speeds and simplifies deployment with the broadest possible options for local and state governments, financial institutions and enterprises." Identity and access management solutions Many IAM solutions have not covered on-premise applications as well as the cloud and virtual private networks (VPNs), nor have they addressed both physical and logical access. Their all-or-nothing approach to high-assurance requirements makes compliance hard to achieve. They also have difficulty supporting zero-trust security models for verifying identities of all users and devices accessing resources from inside and outside physical and logical perimeters. HID Global's service solves these problems with the following capabilities: End-to-end solution for both on-premise and cloud protection -- Spans all requirements for deploying and managing trusted PKI, and for using certificate-based credentials for authenticating users to Windows and Active Directory as well as cloud applications. Broad authenticator options -- Mix-and-match choices include smart cards and USB keys featuring embedded secure elements, mobile app authenticators stored on a smartphone, FIPS 140-certified smart cards, and smart cards for converged physical and IT access. Flexibility: Integration with open standard protocols ensures the service will support evolving security needs and complex, hybrid heterogeneous systems across many locations, functions and architectures. Subscription licenses are easily added to support up to one million users. Easy integration and deployment: Works directly with an organisation's Active Directory Federation Services (ADFS) and uses a hosted multi-tenant infrastructure for fast deployment and simplified user on-boarding without expensive up-front investments. Cloud-based HID Authentication Service The HID Credential Management Service joins HID Global's recently announced cloud-based HID Authentication Service for managing and using identities. In addition to its expanding suite of cloud identity platform solutions, HID Global also offers an award-winning family of on-premise IAM solutions. The HID Credential Management Service is available through a one-year per-user subscription license that includes round-the-clock support, access to the company's IdenTrust TrustID certificates and the option of adding ActivID ActivClient software capabilities for automatic email configuration for digital signing and encryption.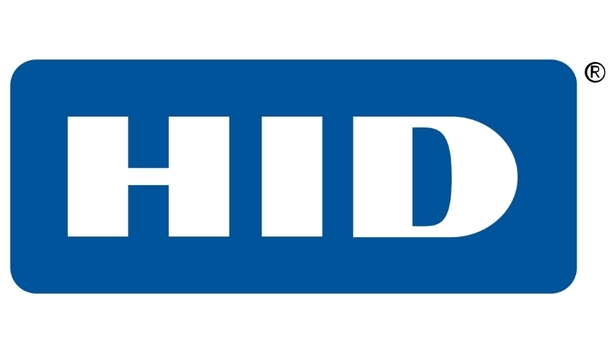 HID Global launches initiative to help end Africa's identity gap at ID4Africa 2019
Being able to verify people's identities is critical for a nation's growth and prosperity and yet nearly half of all African citizens can't prove who they are to vote, travel freely and receive government benefits and services. HID Global, globally renowned trusted identity solutions provider, is launching an initiative to help close this identity gap and will be sharing details at the ID4Africa Movement (ID4Africa 2019). The three-day conference will be hosted this week from 18-20 June 2019 in Johannesburg by the Department of Home Affairs (DHA) of the Republic of South Africa. HID identity solutions HID Global brings to its initiative a broad solution portfolio, close working partnerships with leading integrators serving African governments, and strategic investments in its business operations dedicated to building a better future for citizens. The initiative builds on HID's proven track record of enabling effortless and worry-free identity verification for the citizens of African nations, with a steady cadence of ongoing deployments across the continent. "HID Global addresses each step of the citizen identity journey and everything government agencies in Africa and other emerging markets need to deploy complete solutions for issuing driver's licenses, social security cards, passports and other national ID documents," said Jessica Westerouen van Meeteren, VP & Managing Director, Citizen ID business with HID Global. HID technology solutions HID Global will be at ID4Africa 2019 to highlight its extensive solutions that power trusted identities of a government's people, places and things "Our initiative tackles the challenges of serving citizens living in remote, unconnected areas who are at the greatest risk of marginalisation and exclusion, and aligns well with the ID4Africa organisation's 'ID-4-All' movement aimed at facilitating economic development and the success of humanitarian aid, government services, and other critical programs.", she adds. HID Global will be at ID4Africa 2019 to highlight its extensive solutions that power trusted identities of a government's people, places and things. Each of HID's solutions help solve the technological, infrastructure and other deployment challenges that prevent citizens from having the official identification they need to access government services and programs. Examples of HID identity solutions in practise The company's identity document and mobile identity solutions pave the way for convenient and secure access to government programs and services. Tanzania is using HID's citizen ID solutions to add e-Visa and e-Permit capabilities to its e-Passport, which HID helped deploy last year as part of the Tanzania e-Immigration program. The new web-based visa and residence permit services allow visitors and residents to apply for and receive validated credentials for traveling or living in the country. Several African governments have already embraced the company's card and identity document personalisation solutions for national ID, resident ID, driver's license, voter ID and refugee identification programs. Of an estimated 1.1 billion people worldwide, that cannot officially prove their identity, it is believed that approximately 500 million live in sub-Saharan Africa. Problems are worsened in areas where conflict adds to the millions of displaced people who flee without the necessary identification documents to receive basic legal, social and economic rights and opportunities. HID's citizen ID solutions enable disenfranchised citizens to be enrolled into government identification programs Citizen ID solutions HID's citizen ID solutions enable disenfranchised citizens to be enrolled into government identification programs, bringing empowerment, freedom and connectivity to those who need it most, and making social benefits programs more fraud-resistant and border crossings more convenient. The company's broad portfolio help solve these problems while bringing a sense of inclusion, engagement and pride in regional and national communities. See live demonstrations of HID Global's trusted identity solutions at ID4Africa 2019. Visit HID from June 18-20 in Booth #G1 at the Emperors Palace Convention Center in Johannesburg to learn more about HID Global's broad range products, solutions and services that make it more convenient and safer to achieve what citizens want to do in everyday life.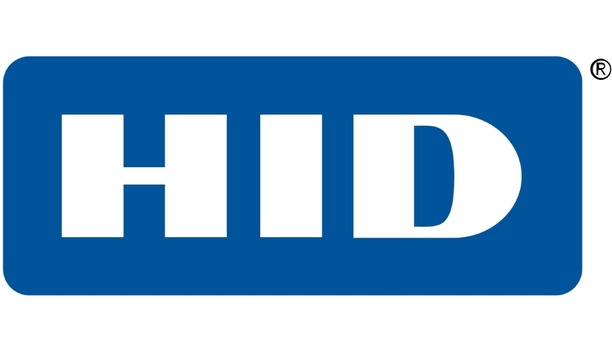 HID Global to showcase biometric fingerprint reader and mobile access control solution at IFSEC 2019
HID Global, a provider of trusted identity solutions, will showcase its latest physical access control and secure identity solutions at IFSEC London in Hall 7, stand IF 2130, June 18-20. For the first time in the UK, HID Global will present its recently launched biometric fingerprint reader for secure access control, and a new, game-changing augmented reality tool. The company will also highlight new integrations using HID's cloud-based card issuance for streamlined enterprise deployments and its award-winning mobile access control solution. Trusted identity solutions HID Global will present its extensive portfolio of trusted identity solutions and provide visitors hands-on demonstrations in Hall 7, stand IF 2130. Solution demonstrations include: HID SAFE allows identity information to be captured from physical access control systemsBiometrics at the door using HID's new iCLASS SE RB25F fingerprint reader, which merges credential excellence with HID's globally-patented multispectral imaging technology to fuel broad adoption of biometrics at the door. The high-performance reader provides an unrivalled experience by dramatically increasing image capture performance and fingerprint matching in under a second, significantly reducing delays that were previously symptomatic of biometric solutions. New Augmented Reality technology that innovates how integrators, installers and consultants deploy and use HID's access control product. The game-changing HID AR Reader Tool optimises and expedites installation, while simplifying onsite upgrades and support with a powerful combination of 3D data and guided animations in real-world environments. HID Reader Manager, a tool that streamlines management of iCLASS SE and multiCLASS SE readers. It consists of two new elements: an app (available on both iOS and Android) for configuration, inspection and firmware updates of readers equipped with a Bluetooth and OSDP module, and an administration portal to grant key authorisation. HID Mobile Access for accessing doors, gates and more using a smartphone, tablet or wearable, and HID Location Services for accurate, real-time location awareness and occupancy data to optimise safety, meet compliance and reduce facility costs. HID's latest card personalisation solutions, including the HID FARGO HDP6600 High Definition Printer/Encoder designed to save customers time, money and energy by cutting in half the time it takes to print the first ID card, while doubling overall throughput as compared to many alternatives. A powerful combo: HID FARGO Connect + HID SAFE: HID SAFE, Enterprise, a centralised platform for identity management, combined with the revolutionary cloud-based card issuance solution HID FARGO Connect, takes seamless on-boarding and credential issuance to a new level. HID SAFE allows identity information to be captured from physical access control systems, active directory, HR, and other external systems so that it can be pre-loaded prior to printing a credential. On 19th June, Spencer Marshall, Director of Sales Northern Europe, will participate in a panel discussion on 'A security culture for your organisation' in the keynote arena at 11:00.
Featured white papers
5 steps to finding the right access control system for you
Download
Why outdated access control systems are a big problem
Download
Five things to consider for AI with video technology
Download