Matteo Lugaresi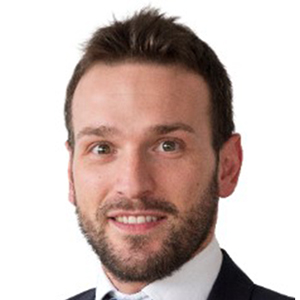 Matteo Lugaresi
Technical Project Engineer Coordinator,
MOBOTIX AG
Matteo Lugaresi is the Technical Project Engineer Coordinator at MOBOTIX AG, a producer of megapixel cameras exclusively for many years and regarded as a global market for high-resolution video systems. Prior to this, he was a Technical support engineer with MOBOTIX, where he helped organize classes and individual courses for professional installers at several levels and developed dozens of projects based on networking and video-surveillance technologies. Matteo holds a Bachelor of Engineering degree in Telecommunications and Network Engineering from the University of Bologna, Italy.
News mentions
Matteo will discuss how manufacturers and integrators increase their customer base exponentially as they go beyond security Making an excellent combination of in-depth knowledge of IT and video surveillance with business development, MOBOTIX AG Technical Project Engineer Coordinator Matteo Lugaresi will speak on blending technologies for a better living at All-over-IP Expo 2016. CCTV as you've never seen before Millions of CCTV cameras are installed on the streets and businesses throughout the world with the stated goal of reducing crime and increasing public safety. What if we turned those electronic eyes into smart devices that can contribute to improving our lives? From self-driving cars to intelligent queue handling in public places, from remote healthcare assistance to IoT applications: the video surveillance industry is reinventing itself and goes hand in hand with established and upcoming technologies to lay the foundations for a smarter world. Innovative solutions for video surveillance makers and integrators At All-over-IP Expo 2016 Matteo will discuss how video surveillance manufacturers and system integrators are able to increase their customer base exponentially as they go beyond security. What innovative solutions for access control in buildings, monitoring industrial production chains and assuring higher quality standards, automatic number plate recognition on police cars we should expect to arise. How convergence of technologies will ease or eliminate the pain of integration. How the standardisation of communication protocols will allow for highly customised solutions that meet the strictest requirements.
Experts sections