Gary Baltz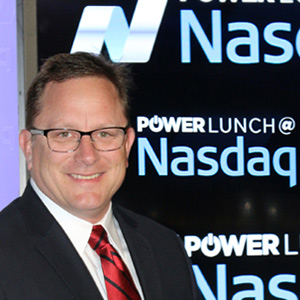 Gary Baltz
Director of Marketing,
AMICO (Alabama Metal Industries Corporation)
Gary Baltz is the Director of Marketing for AMICO Security, where he is responsible for global marketing of the company's products. He looks over the development and implementation of branding strategy positioning AMICO & Gibraltar as the global leaders in material transformation. Prior to joining AMICO, Gary was the VP of marketing for CMS/Nextech and has worked with companies like Wise Eyes Optometry Group, Fountain Powerboats, and Baja Boats. He holds a Bachelor's degree in Business Administration from the University of Wisconsin - Oshkosh, with a major in Marketing.
News mentions
AMICO Security's non-conductive, radar friendly ANC fence system is ideal for use in multiple perimeter security applications AMICO Security announced that its ANC fence system has received an M5.0 security rating in compliance with the ASTM F2781-10 standard, which is used to test the forced entry resistance of security fence systems, an important designation for the military, the U.S. Department of Homeland Security, industrial businesses, and utilities. The next generation ANC fence system is a uniquely designed, non-metallic fencing system that is non-conductive and radar friendly, making it ideal for the protection of utility substations, airports and military applications. The ANC fence system is made up of a proprietary composite blend of non-conductive materials configured to increase the strength to weight ratio and greatly improve the level of security. Improved security alternative The ANC fence system uses a unique self-draining diamond design and is a medium security alternative to traditional chain link fence products, which offers minimal security and can easily be compromised with simple hand tools. Because the system is non-metallic, the ANC fence system is non-conductive and does not require grounding like a traditional chain link fence, significantly reducing the time and cost of engineering and fence installation. The system is ideal for use around power plants and sub stations, where the metal fencing can conduct electricity and become dangerous to the touch, and is widely used around (static synchronous compensators) STATCOMs, (switched virtual circuits) SVCs and reactors due to their high magnetic fields. The ANC fence system does not interfere with radar signals due to its non-metallic composition. Utility applications "The unique design and high strength of the ANC fence system provides a safe, secure, aesthetic option to utilities, military bases and airports," said Gary Baltz, Director of Marketing for AMICO Security. "Our product provides safety to the public and utility workers against step and touch potential, while at the same time greatly enhancing the security of our power grid and infrastructure. The system is easy to install in both new construction or retrofit situations." The ANC fence system can be assembled up to 20 feet high and integrates with vehicular and pedestrian sliding automatic gate systems. The fence system is fire retardant and corrosion resistant. Laboratory testing of leakage current and flashover voltage shows the ANC fence system revealed no electrical conductivity for up to 650,000 volts. Save
Experts sections