Chris Aspinall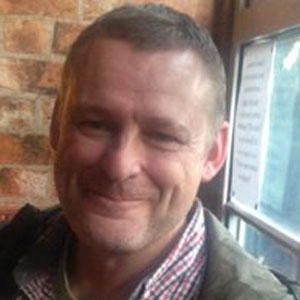 Chris Aspinall
Security Division Manager,
T. G. Baker (Sound) Ltd.
Chris Aspinall works for T.G. Baker as the Security Division Manager. He has worked at the company since 2007.
News mentions
The primary purpose of the new Granta system at Ewood Park is to ensure safe exit of spectators from the ground It is a very unusual access control system that is more concerned with exits than entries, that has no security cards or badges and no door readers. This is, however, an accurate description of the system, based on the Granta access control security management system from Vanderbilt, which has just been installed at Ewood Park, the home ground of Blackburn Rovers Football Club. The work was carried out by T.G. Baker, one of the UK's leading specialist suppliers of security, CCTV and public address systems for sporting venues. Ewood Park exit gates In reality, the primary purpose of the new Granta system at Ewood Park is to ensure safe exit of spectators from the ground under all conditions; whether it is simply the normal emptying of the ground at the end of a match, or an emergency evacuation because of a fire alarm actuation or a security alert, when up to 30,000 spectators have to be cleared in under eight minutes. To meet these requirements, the football club needs flexible and dependable control over Ewood Park's 32 exit gates with provision, for example, for unlocking gates individually with local keyswitches, unlocking them in groups to allow exit only from selected areas and unlocking them all simultaneously under emergency conditions on non-match days. Vanderbilt Granta system In the past, the necessary control over the gates at the ground was provided by bespoke equipment that had been developed specifically for this single application. This was, however, becoming very difficult to maintain and it was virtually impossible to modify or extend at any reasonable cost. For these reasons, Blackburn Rovers approached T.G. Baker, a company with which the club has had a long and successful relationship, to devise and install a replacement system. There were two crucial stipulations, however – the new system had to use off-the-shelf equipment and it had to be sufficiently flexible to allow changes to be made easily and inexpensively. "It soon became clear that the Granta system from Vanderbilt could do everything we wanted at a very acceptable price" "We examined a wide range of options for meeting the rather unusual requirements at Blackburn Rovers", said Chris Aspinall of T G Baker, "but there were very few systems that lent themselves to being used primarily as exit control rather than access control. It soon became clear however that the Granta system from Vanderbilt, with its extensive support for bitmaps and programmable I/O, could do everything we wanted at a very acceptable price. We estimate, in fact, the overall cost with Granta was less than half of what it would have cost to develop, manufacture and install a new bespoke system." Gate control system The Granta system installed by T.G.Baker at Ewood Park operates via network connections implemented with cost-effective standard Category 5 cabling. At the gates themselves, the existing cabling and door furniture, all of which was in good condition, was retained, allowing useful cost savings to be made. The gates are equipped with solenoid-operated magnetic locks and a keyswitch for local operation and for test purposes. The Granta software provides the overall control installed on a virtual server with two client terminals, each of which can control the whole system should the other fail. This arrangement helps to provide the high level of reliability and operational security that were essential for this safety-related system. Subject to security measures to prevent unauthorised operation, the client terminals allow users to exercise full control over all the gates in the ground and they also provide detailed feedback about gate status and alarm conditions. Provision is made for individual release of the gates, as well as block release for all the gates in a particular area and global simultaneous release for all of the gates. Tight integration with the ground's fire alarm system is also provided, with different modes of operation depending on whether or not it is a match day. On non-match days, a fire alarm triggers a global release of all gates to allow those in the ground to leave via their nearest exit. On match days, however, when the gate control system is fully supervised and managed, release in the event of a fire must be confirmed manually for each individual gate, so that crowd flows can be managed to ensure the fastest and safest possible evacuation of the ground. "Granta is probably the only off-the-shelf system on the market that is flexible enough to do what we needed" Flexible and dependable control "The hardware install for this project was straightforward, but it would be misleading if I were to say that it was easy to develop the software", said Chris Aspinall. "That is, however, no criticism of the system – after all, this is by no means a standard application, so it would be unfair to expect detailed instructions for meeting the rather special requirements in the Granta user manual." "Nevertheless, we did get excellent support and assistance from the Vanderbilt team at every stage of the project. Now that the software is working and documented, it is very easy to modify to add new functions and it would be equally easy to reuse it in another similar project. The real points to bear in mind are that Granta is probably the only off-the-shelf system on the market that's flexible enough to do what we needed, and that it does it at a very affordable price." The new gate control installation at Blackburn Rovers' Ewood Park ground has now been fully operational for several months and is fully living up to expectations. It provides the flexible control that the club needs to ensure the safety of spectators and other visitors to the ground and it has proved to be completely reliable in operation. In one sense at least, this means that Blackburn Rovers Football Club will have no worries over its gates for the foreseeable future!
Experts sections