Adam Stines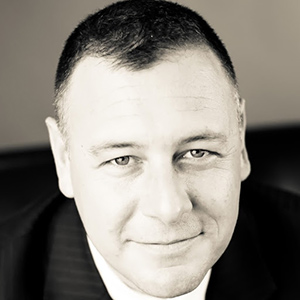 Adam Stines
Executive Vice President,
Sentry 360 Security, Inc
Adam Stines is Sentry360's Executive Vice President. He brings a vast history of industries, all of which have made him a vital part to the Sentry360 executive team. In his early career he was a golf professional who worked at several different facilities throughout the country. This experience helped him not only improve his communication skills through teaching, but also learning all aspects of running a golf property. After the golf business Adam ventured into high end debt liquidating. He was a Senior Manager which produced a yearly result of 6 million in debt recovered. Adam is Sentry360's P&L manager, operations manager, process developer, supervises sales team and builds relationship with partners.
News mentions
The collaboration will bring back control to the end-user to manage their critical mobile body-worn evidence securely BCDVideo announced their collaboration with Sentry360 on a turnkey, multi-camera body cam solution with on-premises storage capabilities offering up to three years of video retention. In addition to the obvious use for law enforcement for both officer and citizen accountability, body-worn cameras are being utilised in commercial environments, hospitals for compliance regulations, the service industry for training purposes, retail locations, and countless other markets and applications. Sentry360 is a well-established security provider developing sophisticated panoramic and high-definition surveillance solutions for law enforcement, medical, transportation, retail, and commercial vertical markets. SentryMobile Evidence Manager Software Sentry360's cameras provide 64GB of on-board storage, full motion detection, IP night vision capability, and waterproof casing. The standard docking station simultaneously charges and uploads the cameras to the on-premises storage. "The next generation of body cameras shall be led with the complete video surveillance operation in mind; convergingall critical evidence into aunified open-platform solution" The complete body cam solution is driven by SentryMobile Evidence Manager Software, a multi-tasking video management software package that includes evidence encryption, various levels of authority management, search engine capabilities, and complete categorisation of all video and audio data for instantaneous availability. "It's time the video surveillance industry took this market back and begin to lead the emerging body-worn camera industry and not allow proprietary stun-gun manufacturers to continue gaining market share. The current state of the body-worn industry is in its infancy and is being led by manufacturers who do not have video surveillance engineering experience and are leaving end-users with sub-par image quality and long-term unaffordable contracts," asserts Adam Stines, Executive VP at Sentry360. BCDVideo Aurora Series server SentryMobile, powered by BCDVideo, will be housed in a single enclosure offering a complete turnkey solution with on-premises storage capabilities for up to three years. All systems will be pre-packaged with a choice of 10 to 200 SentryMobile high-definition body-worn cameras. Other standard features within the turnkey solution include battery backup, network switch, 24-inch management console, keyboard, mouse, and three-year on-site system warranty. The storage is housed on a BCDVideo Aurora Series server with expansion capabilities of over 400TB of Helium-based enterprise storage. The complete recording solution includes the camera docking station that charges the cameras simultaneously as it uploads the captured video footage to the storage server. "The current state of thebody-worn industry is in itsinfancy and is being led by manufacturers who do nothave video surveillance engineering experience" Stines continues, "The next generation of body cameras shall be led with the complete video surveillance operation in mind; converging all critical evidence into a unified open-platform solution. This collaboration with BCDVideo, a storage provider for critical forensic evidence is a partnership dedicated to bringing the end-user best-in-breed mobile body-worn camera solutions focused on mass market adoption. With a combined 20 years of R&D experience in the video surveillance space, we believe this powerful solution will bring back control to the end-user to manage their critical mobile body-worn evidence securely." Cost efficient Both companies tout the solution as cost saving over cloud storage. "The ROI on the SentryMobile, powered by BCDVideo, 50-camera system hits at approximately the 8-month mark of cloud fees. Instead of basically paying for air, you will instead own a complete turnkey, on-premises storage solution and not be concerned if an Internet outage disrupts your storage transmission, not to mention any evidentiary chain of custody," stated Jeff Burgess, BCDVideo's President/CEO. "Over three years, which parallels the on-site warranty (upgradable to five), this can add up quickly to well over $100,000 of additional savings and budget money best used elsewhere," adds Burgess, "These savings are based merely on 50 cameras - ours being 1080P for more viewable imagines. The greater the number of cameras, the even greater the savings. This does take into account any additional fees for bringing necessary data 'back down to earth' for viewing purposes or other frivolous charges." The SentryMobile powered by BCDVideo solution will be shipping by the end of October 2016. Save
Experts sections