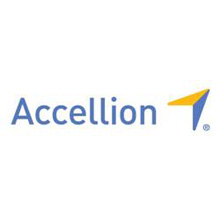 Pincus will oversee Engineering and Product Management for the company
Accellion, Inc. announced recently that Jon Pincus has joined the company as Senior Vice President, Products. In this role, Pincus will oversee Engineering and Product Management for the company.
Accellion is filling an important business need by addressing security concerns related to BYOD, and the use of free consumer file sharing applications within enterprise organisations. Included within the Accellion Secure Mobile File Sharing solutions is kitedrive sync, a new file sharing capability that enables business users to synchronise files across devices, including iPad, iPhone, Android and BlackBerry, for secure anytime, anywhere access to information, while at the same time providing IT and Security teams management over mobile access to content.
Pincus brings a strong entrepreneurial track record to Accellion. Prior to Accellion, he sold his static code analysis software company, Intrinsa Corporation where he was founder and CTO and one of the original developers of PREfix, to Microsoft. He was made General Manager and stayed on with Microsoft for eight years in a number of roles including research on software reliability tools and technologies and online service development. During that time, he was the recipient of the "Chairman's Award" in 2007. Before that, he worked on CAD and Document Management systems. Following Microsoft, Pincus was associated with several startups before joining Accellion.
"Jon brings an energy and deep expertise in security and privacy that will have a tremendous impact on the next phase of Accellion's product development," said Yorgen Edholm, CEO of Accellion. "We are looking to build solutions that meet the quickly expanding issues of BYOD and the need for secure collaboration from anywhere. Jon will help us move the needle for our company and deliver increasingly innovative solutions for our customers."
A graduate of Harvard and UC Berkeley, Pincus is a recognised leader in security and privacy, having authored a dozen patents, published numerous papers, and delivered speeches and keynotes on these topics. He currently serves on the National Academies CSTB panel on dependable software.
"Accellion has a solid engineering team, and a proven track record for providing products that address customer needs," commented Pincus. "As mobile devices become pervasive, users demand flexible solutions that map to the way they want to work. With our support for on premise and hybrid deployments as well as cloud scenarios, I see Accellion as well placed to address an organisation's needs for security, auditing, control, and integration with other robust enterprise solutions, and look forward to taking our product development to the next level."
Download PDF version