The only gaming facility located in the greater Athens area, Regency Casino Mont Parnes attracts an ever expanding number of visitors from around the globe, with thousands visiting each year to enjoy its world-class facilities. Catering for its increasing popularity, the casino is progressing a €110 million reconstruction programme. Forming part of the reconstruction, the Regency Casino has extended its existing NVT UTP Hybrid Video based CCTV surveillance network to cover new gaming and leisure areas, creating a system that now comprises more than 170 cameras.
Following the acquisition of 49% ownership two and a half years ago by the consortium of Hyatt Regency Hotels & Tourism (Hellas) and Elliniki Technodomiki, annual turnover at the casino has grown to over €180M per year. An interim renovation project at a cost of €11 million was completed within the first few months of the takeover, while the ambitious programme to fully reconstruct the complex is scheduled for completion in 2013. The expansive site features a cable car system to access the casino's hilltop site, which will include an adjacent 5 Star hotel, a luxurious spa, swimming pool, bars and restaurants, in addition to extensive gaming facilities. Amongst the attractions for players are almost 1,000 slot machines and 65 playing tables, including Poker, Roulette, Punto Banko and Blackjack. This number will soon be expanded to 1,500 slot machines and 110 tables – making Mont Parnes the biggest casino in this area of Europe. Its wealth of facilities and activities has guaranteed Regency Casino Mont Parnes a place as one of Europe's top tourist destinations.
Specifying the system
Piotr PJ Grzejszczyk, Director of Surveillance at Regency Casino Mont Parnes explains how the security specification process unfolded: "When upgrading our CCTV system, we knew exactly what we wanted from our CCTV system at the newly redeveloped flagship site, and to secure the best technical partner, we were given comprehensive demonstrations by prospective suppliers. After these presentations, it was clear that NVT UTP Hybrid Video could provide us with surveillance image quality comparable to fibre, allied to significant installation cost savings, and we began a staged replacement of our existing coax-based CCTV transmission system."
During the specification process, video transmission via fibre and IP was rejected in favour of NVT UTP Hybrid Video, due to the superior performance and comparative cost benefits when compared with that offered by the use of the NVT UTP alternative. Cat5 cable is considerably cheaper than coax or fibre-optic cable, and simpler to install due to its inherent flexibility that helped to minimise engineering time on site, disruption to the casino's daily business, and overall project duration – all with the associated cost saving and project management benefits.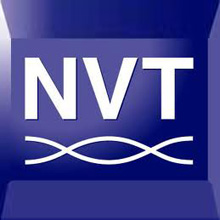 The cameras included in the installation were connected to NVT NV-214A-M UTP Video Transceivers
Employing NVT Hybrid Video in preference to an IP network also enabled the use of cost-effective analogue cameras at the casino, rather than more expensive and comparatively poor-performing IP alternatives.
Specified and installed by Signal Electronics Security, cameras included in the installation were connected to NVT NV-214A-M UTP Video Transceivers, then via a Cat5 cable network to eleven NV- 1613S compact 16-channel passive UTP transceiver hubs. Located in the casino's dedicated equipment room, the NVT UTP hubs ensure reliable and crystal clear footage is delivered to the recording equipment from every camera in a CCTV network – the furthest of which is located 225 metres away. This maximises camera investment and guarantees all visual information is delivered interference-free, for effective live monitoring by the casino's skilled operator team and archiving by the latest DVR/NVR recording devices.
As UTP colour coded, multi-pair cables are much smaller (one-tenth the diameter) and can achieve a much tighter bend radius than previously employed coax bundles, so cable containment and space management at the casino was greatly simplified. This meant the sumptuous new interior architecture and luxurious décor of the Regency Casino Mont Parnes remained unaffected by the installation of the camera transmission system – something that would not have been possible with the previous coax transmission system.
NVT hybrid video is key
Additionally, with such a large camera network at Mont Parnes, maximising surveillance scene content for each camera at the casino was essential in the provision of an economical and high performance CCTV system. NVT UTP video transmission enabled the ideal location for each camera to be realised; free from the constraints of cumbersome coax, or minimal radius (and expensive) fibre-optic cables.
Since its re-launch, the comprehensive electronic surveillance system has proved a critical tool in the daily running of the casino – where it has been used to confirm the result of contested bets and provide an unparalleled security and health and safety tool. Piotr PJ Grzejszczyk continues: "Controlling the cameras from our specially built, on-site control room, our trained operators are able to access any camera via a 30-monitor wall display and their own twin-monitor workstation. The high-quality CCTV images provided by the system means cards, chips and money can be easily identified and tracked, and contested bets resolved quickly and easily."
Commenting on the Mont Parnes installations, Vasilios Harbilas of Signal Electronics said: "The simplicity of installation and high-performance of NVT UTP Hybrid Video makes it ideal for all gaming environments. High quality CCTV images are essential to the smooth daily operation of the casino, and coupled with the inherent expandability of NVT UTP Hybrid Video, provides the perfect CCTV transmission solution for any casino and gaming environment."
Download PDF version
Download PDF version