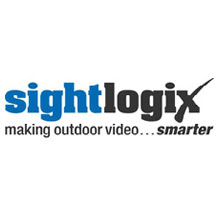 SightLogix was able to help resolve the problem of recurring security breaches at a major water utility plant
Background

Water utility plants require perimeter intrusion detection both to prevent loss of assets and to prevent operational disruptions due to malevolent acts. This urban-based facility was responsible for securing multiple sites distributed over a large city area. At one particular location, persistent intruders penetrated the premises every few weeks; post-incident video showed the intrusions only after the fact, and there were concerns about the publicity fallout from security violations around large quantities of dangerous chemicals stored on site.

Other proposed perimeter security systems had exorbitant costs, could not operate using existing infrastructure, and had unacceptable nuisance alarms levels.

Challenges

The sites were located in an urban environment with varying weather and lighting conditions. The client required a system that could be monitored at the SCADA center staffed with non-security personnel. Communications for video and data had meet many requirements including the ability to transmit over existing infrastructure (T-1, voice-grade phone lines, 802.n wireless systems), connect to the City's network, meet EPA regulatory security requirements, use existing site lighting, return zero mis-detects and deliver low FAR/NAR over ranges up to 1,000 feet. The site would be occupied during the work day and the system had to be automatically programmed so that no operator action was required to secure or unsecure the facility. All this needed to be accomplished within tight budget constraints.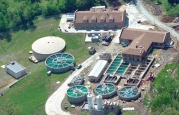 The cameras were positioned to monitor perimeter areas for intrusion events
Originally proposed

Various perimeter security measures, including patrols monitoring multiple facilities, CCTV cameras and DVR systems to provide post-incident analysis.

Solution

Three SightSensor outdoor intrusion detection cameras, replacing six existing perimeter cameras, were installed and configured in a single afternoon to cover the entire volume of the perimeters and provide situational awareness. The SightSensor cameras were connected directly to the city's Security Operations Center (SOC) via an existing T1 line without requiring a local workstation or server. Long-range SightSensor cameras, which are edge-based, self-contained devices, were configured once and now provide year-round coverage.

Better security / lower cost

The system has delivered measurable savings of city assets. For example, when an alarm sounded at 1:16 a.m. on a Sunday morning, operators were automatically alerted to view the live video of a perpetrator climbing under the perimeter fence to enter the facility. The geo-registered SightLogix SightMap gave the intruder's exact location on the topology map as he proceeded through the water facility. The operators notified law enforcement, and the perpetrator was apprehended. Within a few weeks, a second perpetrator was likewise apprehended. This success resulted in dozens of additional deployments at facilities throughout the city.

When properly designed for the outdoors, long-range, accurate video intrusion systems can ensure project success – with measurable benefits. It's great news for today's systems integrators, who stand to benefit from repeat business from satisfied customers.
Download PDF version
Download PDF version