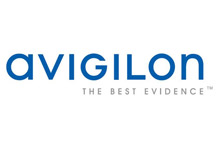 Avigilon is among the top 25 companies in British Columbia with the greatest potential for revenue growth
Avigilon
, the performance and value leader in high definition (HD) and megapixel video surveillance systems, is pleased to announce that the company has been named to Rocket Builders' 2010 "Ready to Rocket" list. The annual list names the top 25 privately held BC companies that are best positioned to capitalise on the 2010 technology sector trends that will lead them to faster growth than their peers.
Avigilon HD surveillance systems protect thousands of high security risk customer sites in over 50 countries around the world. Winner of several industry awards including the prestigious Frost and Sullivan HD Surveillance Company of the Year Award, Avigilon is a global performance leader in HD surveillance systems. Since launching its product offering over three years ago, Avigilon has consistently gained market share and the company's HD surveillance solution has been installed at such high-profile organisations as Avaya, the Genomics Institute of the Novartis Research Foundation, The United Building in Chicago, and Canberra Stadium.
"Despite challenging economic conditions, the global demand for Avigilon's high definition surveillance solution continues to grow," said Alexander Fernandes, chief executive officer, Avigilon. "Our expanding portfolio of HD surveillance solutions, exceptional team, and valuable partners will help ensure that Avigilon remains in a leadership position in the worldwide HD surveillance market."
"Each year when we choose the Ready to Rocket companies, we are looking for those companies that have best matched technical innovation with market opportunity. Avigilon is an excellent example of the right technology for the right customers at the right time," said Reg Nordman, managing partner, Rocket Builders.
Download PDF version