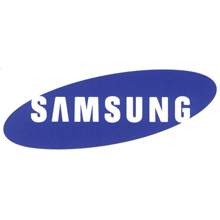 The cameras offer features such as backlight compensation, SSNRII, and noise reduction
New vandal-resistant megapixel fixed dome network cameras, being introduced by Samsung Techwin America at ASIS 2011, capture high- resolution images, day and night, and incorporate 15 built-in infrared (IR) LED illuminators with a range of 50 or more feet. Samsung's new ONVIF-compliant high-performance dome cameras also include motorized 3- 8.55mm (2.8x) vari-focal lenses that allow zoom and focus settings to be adjusted remotely after installation. Dome housings are vandal-resistant to protect against tampering or physical attack and IP66 environmentally rated for severe or varying weather conditions. The cameras can be powered via PoE and 24vAC.
Samsung SNV-7080R provides image resolutions up to 3 megapixels, including 16:9 full HD at 1080p, and IR viewable distance of 75 feet, even in total darkness. The camera uses Samsung's WiseNet2 DSP chipset, designed to provide maximum benefit for megapixel technology, including Wide Dynamic Range and Smart Compression with region-of-interest (ROI) encoding. H.264 compression ensures bandwidth-friendly, high-resolution images, and the H.264/MJPEG dual codec supplies multiple streaming. The camera offers multiple resolutions, including CIF (320 x 240 pixels), 1080p full HD (1,920 x 1080 pixels), and full 3 megapixels (2,048 x 1,536 pixels) with the ability to transmit selected streams for viewing and recording.
Samsung's SNV-5080R offers resolutions up to 1.3 megapixels, including 720p HD output; with an IR viewable range up to 50 feet. H.264/MJPEG/MPEG-4 multiple codecs include multiple streaming, using H.264 compression for bandwidth-friendly, high-resolution images.
"The ability to provide dependable, high-performance video surveillance around the clock makes our newest vandal-resistant megapixel fixed dome cameras suitable for an extensive range of applications, even in tough outdoor environments," said Frank De Fina, Senior Vice President of Sales and Marketing, North America, Samsung Techwin America. "These new cameras meet the stringent quality standards customers have come to expect from Samsung with superior overall value."
Samsung's SNV-7080R and SNV-5080R also offer a long list of other high-end features such as backlight compensation, SSNRIII (2D+3D) digital noise reduction, motion detection, privacy masking and intelligent video analytics (including scene change, virtual line, enter/exIt and appear/disappear).
Download PDF version